What Is the Too Faced Chocolate Palette?
There's a Too Faced Chocolate Gold Palette Coming — and It's Straight Out of Willy Wonka
The only thing on this planet that is possibly better than Too Faced's beloved Chocolate Bar Palette is a gold version. News just broke via social media (where else?) that, yes, a Too Faced Chocolate Gold Palette is coming. It sounds like it came straight out of Willy Wonka and the Chocolate Factory — and we're not mad about it.
Beauty vlogging star Jackie Aina helped leak the news on her Snapchat with these swatches and a first look at the palette. The 12 new shades look like liquid metal and will be the perfect way to dress up your lids come holiday party season.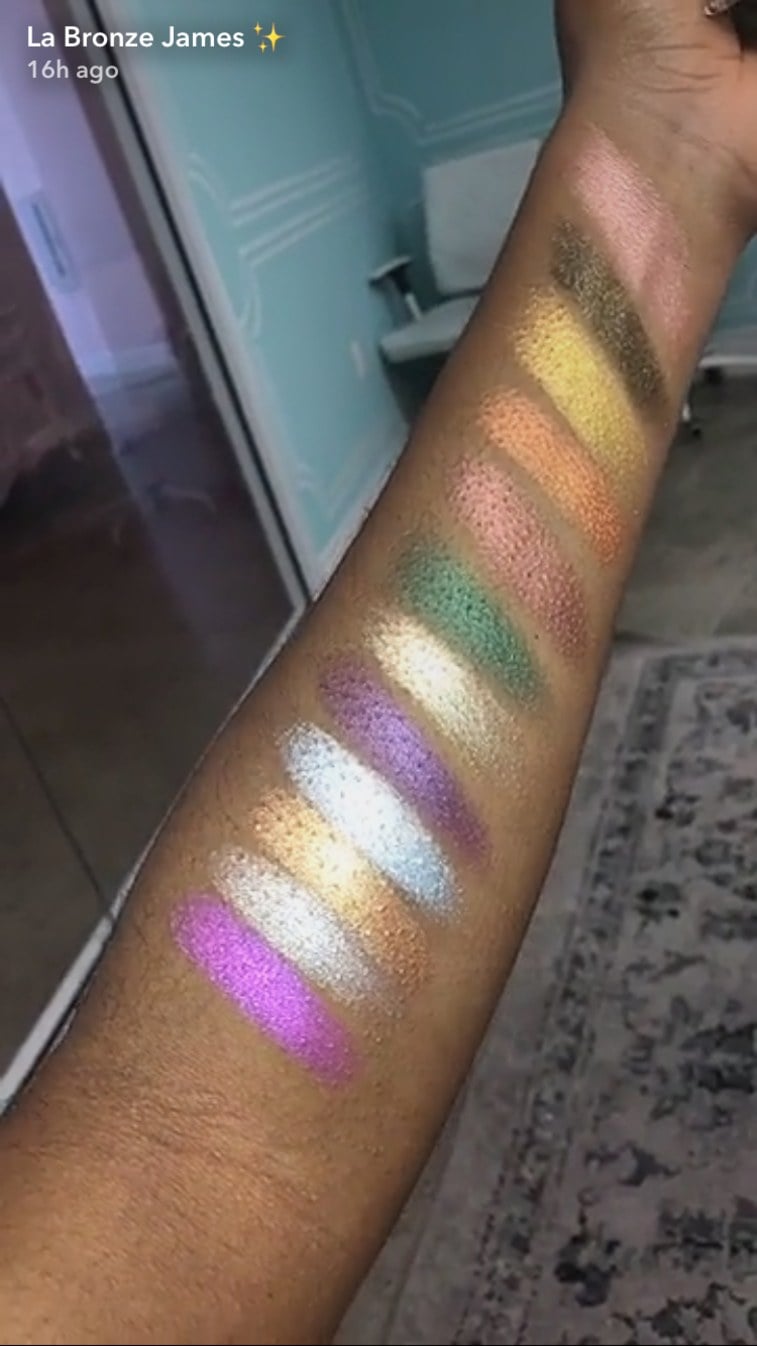 Image Source: Snapchat user LeBronzeJames
The packaging looks similar to the original Chocolate Bar Palette but with the added mint-chip ice cream drip. (At least, that's what it looks like to us!) Yum.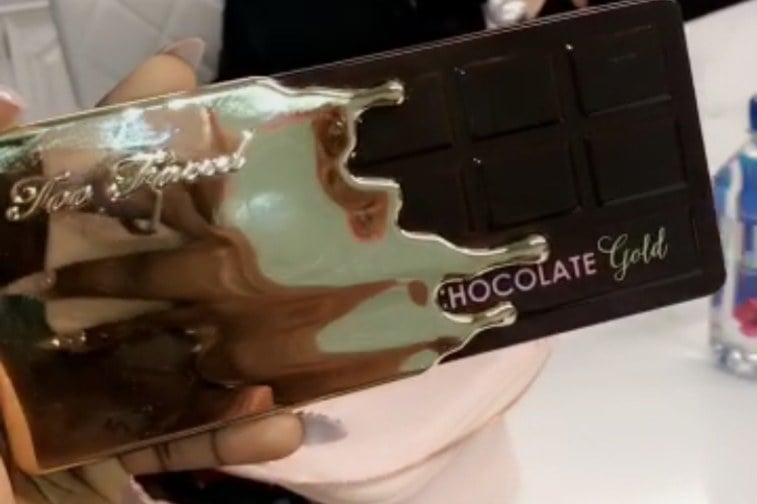 Image Source: Snapchat user LeBronzeJames
Too Faced Founder Jerrod Blandino followed up Jackie's social story with a #TFSneakyPeek of his own. Here, we can see what the inside of the palette looks like and the varying tin sizes. Chocolate Gold (a shimmery yellow gold) and Rollin' In Dough (a millennial pink) are the hero shades, so you can use them as your base. Other standouts include Love & Cocoa (a gorgeous rose gold) and Drippin' in Diamonds (an icy blue).
Jerrod also shared the news that the eye-shadow formulas are all infused with real gold and cocoa powder. Fancy! He won't reveal the release date yet (dang), but this leak is definitely keeping our chocolate craving satisfied . . . for now.