Aba Love Apothecary Body Tonic Toning Body Oil Review
This Indie Brand's Body Oil Is My Secret Weapon Against Dry Skin
As POPSUGAR editors, we independently select and write about stuff we love and think you'll like too. If you buy a product we have recommended, we may receive affiliate commission, which in turn supports our work.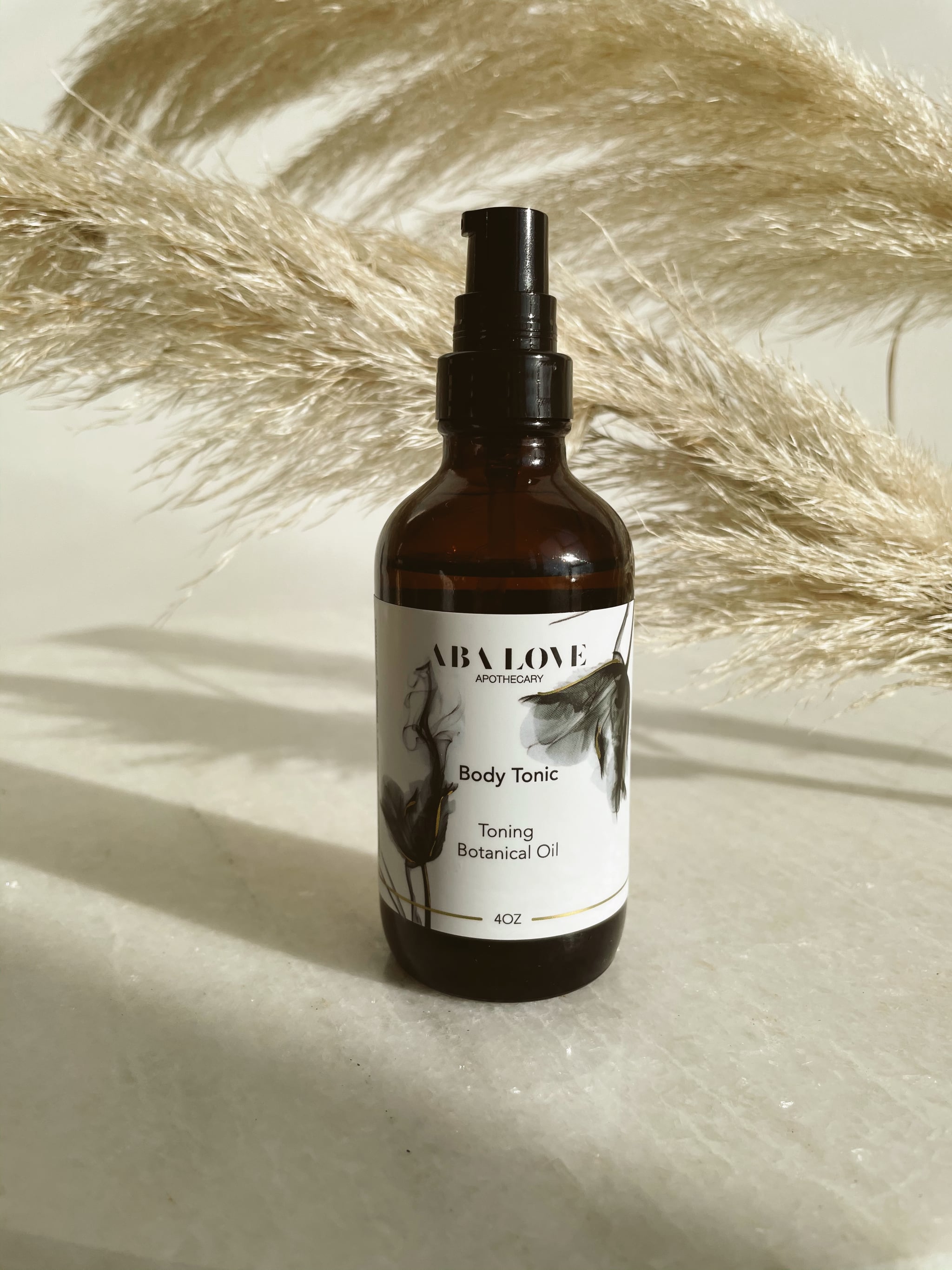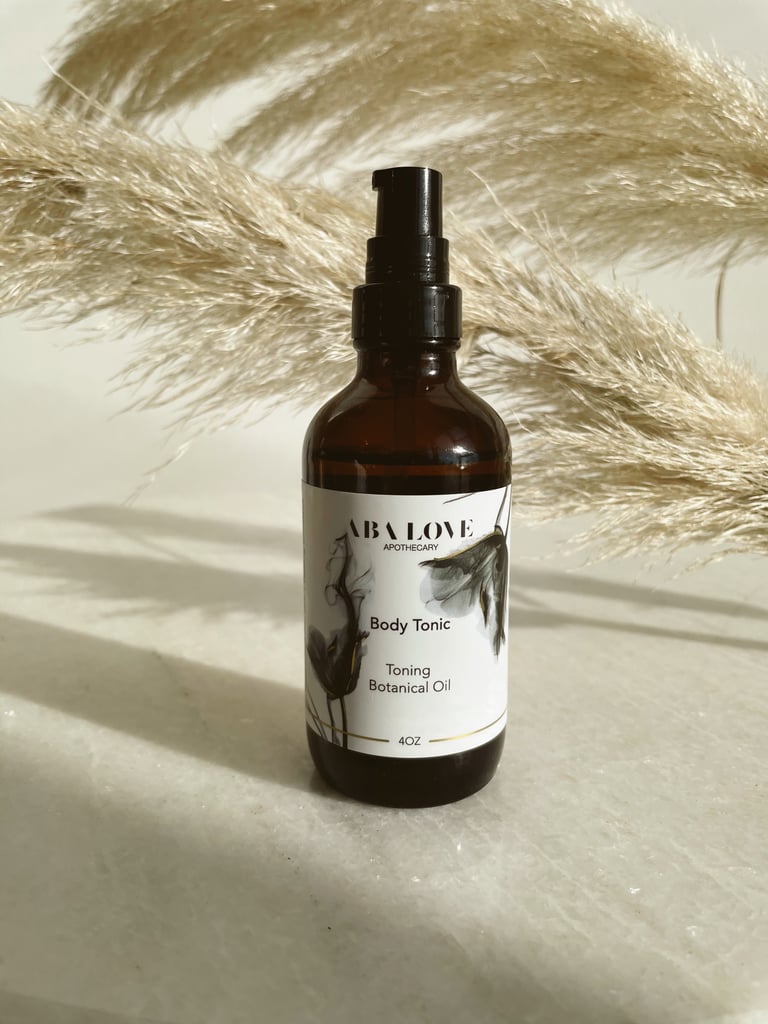 My boyfriend is the proud owner of what I like to call "dolphin skin" — aka skin that looks and feels moisturized and smooth all of the time, no matter what. My boyfriend uses zero products to achieve the skin texture I've been lusting after for years. Even though I've gone through a laundry list of body lotions trying to achieve that same glow, I've always come up short. That is, until I recently discovered what might just be the secret to the smoothest, most moisturized skin ever: Aba Love Apothecary's Body Tonic Toning Body Oil ($40).
I've heard plenty of good things about body oil and its moisturizing benefits, but despite that, I've still been hesitant to try it. When I think of body oil, I envision myself right after a massage: greasy and in immediate need of a shower. Recently though, my skin has been dull and dry (especially with the cold weather setting in) and I've felt like normal body lotions haven't been doing enough for me. I've often found myself reapplying my body lotion throughout the day, especially on my arms, and I've noticed little to no improvement, regardless of how much time I spend trying to lock in moisture.
When I first received the Body Tonic, I was excited to try it out but still weary. I was worried about transferring oil onto my clothes or furniture, and whether or not the product would actually make a significant difference. As directed by the label on the bottle, I applied the body oil immediately after exiting the shower when my skin was still damp. (That helps it lock in moisture.) I distributed it evenly, starting at my toes and moving upward in a circular motion toward my heart. The first thing I noticed was how easily it glided across skin — smoothly, with no stickiness whatsoever. I also immediately loved the smell; it's earthy but not overpowering, and honestly smells like a trip to the spa. A few moments after application, the body oil had absorbed into my skin, leaving behind a dewy glow.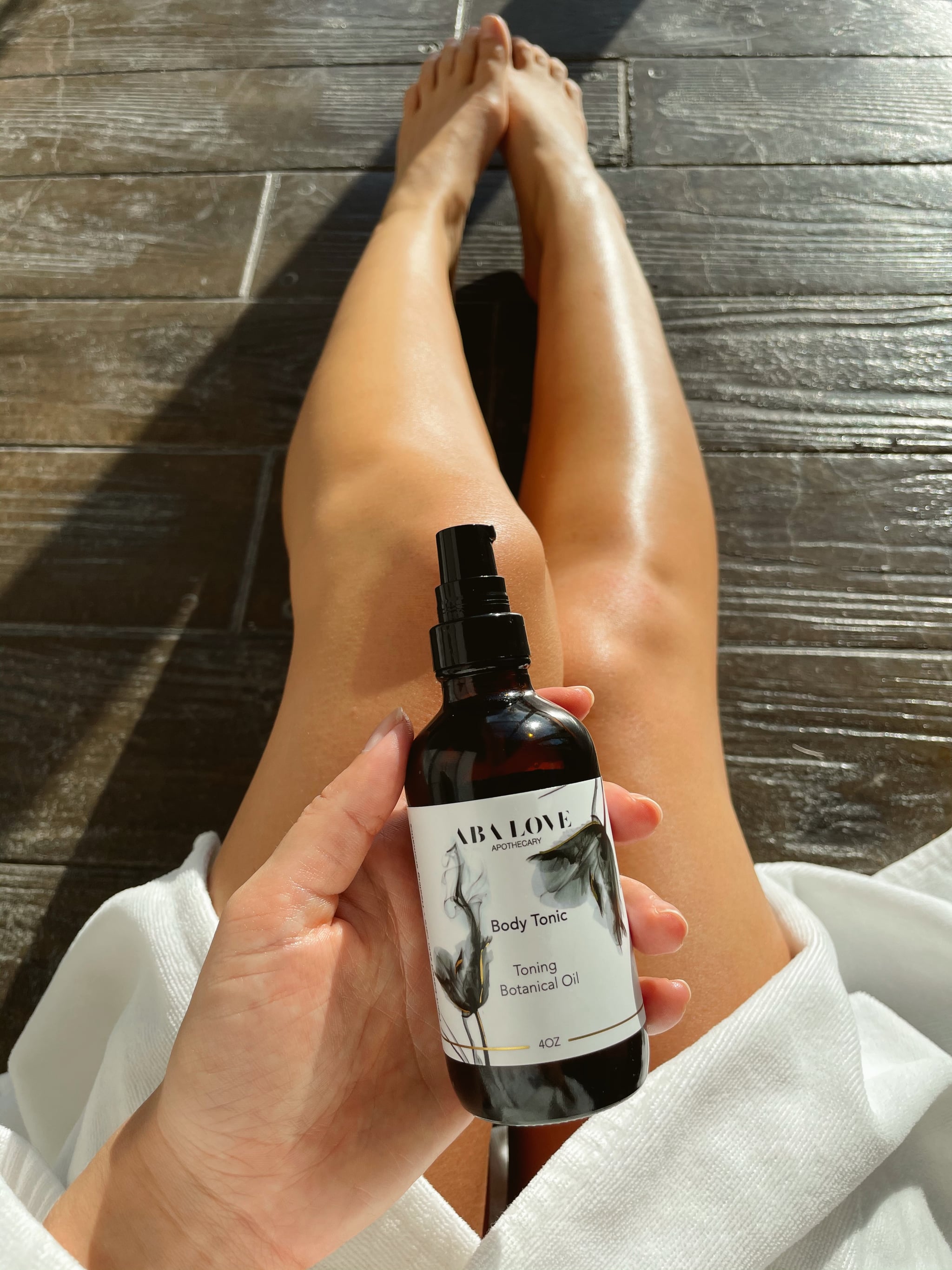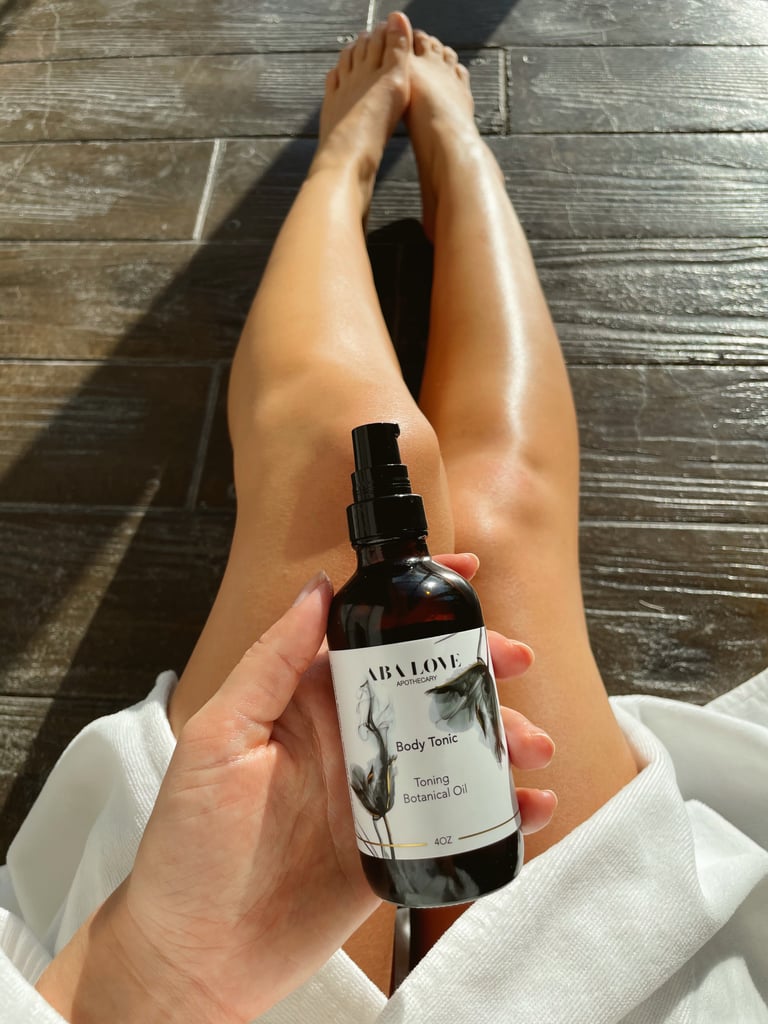 I was able to get dressed shortly after applying, and there was no issue with greasiness or product transfer. It was quick to sink into my skin rather than just sitting on top of it. The best surprise after my first day of use was at the end of the day before heading to bed: my skin still had a smooth, silky texture, with absolutely no dry-spots in sight. Aba Love Apothecary's Toning Body Oil blends hazelnut, organic jojoba and argan oil to create a rich formula that hydrates skin and leaves it feeling moisturized all day. Truthfully, I feel like Aba must sprinkle a little bit of magic into every bottle, because the results have been nothing short of miraculous.
After continued use of Aba Love's Body Tonic, I can safely say that I am a body oil convert. Not only do I love it for the results I've experienced, but I also love how versatile it is. I've applied the oil on its own, I've mixed it with lotion (for those extra dry days), I've applied it while I'm in the shower, and I've also used it in the bath. It's become just as necessary for me as my face moisturizer (which I absolutely can't live without). My skin felt hydrated immediately after just one use, but I continued to notice the benefits of the texture of my skin week after week. The daily application after my morning shower has become a calming and relaxing ritual that I look forward to each day.
If you're like me, and have been searching for the answer to your dry skin woes, add this body oil into your skin-care regimen and prepare to be amazed.
Image Source: POPSUGAR Photography / Renee Rodriguez