Adele Reacts to Fan Using a TikTok Filter on Her
Adele Reminds a Fan That Filters Aren't Reality: "We Don't Look Like That, Darling"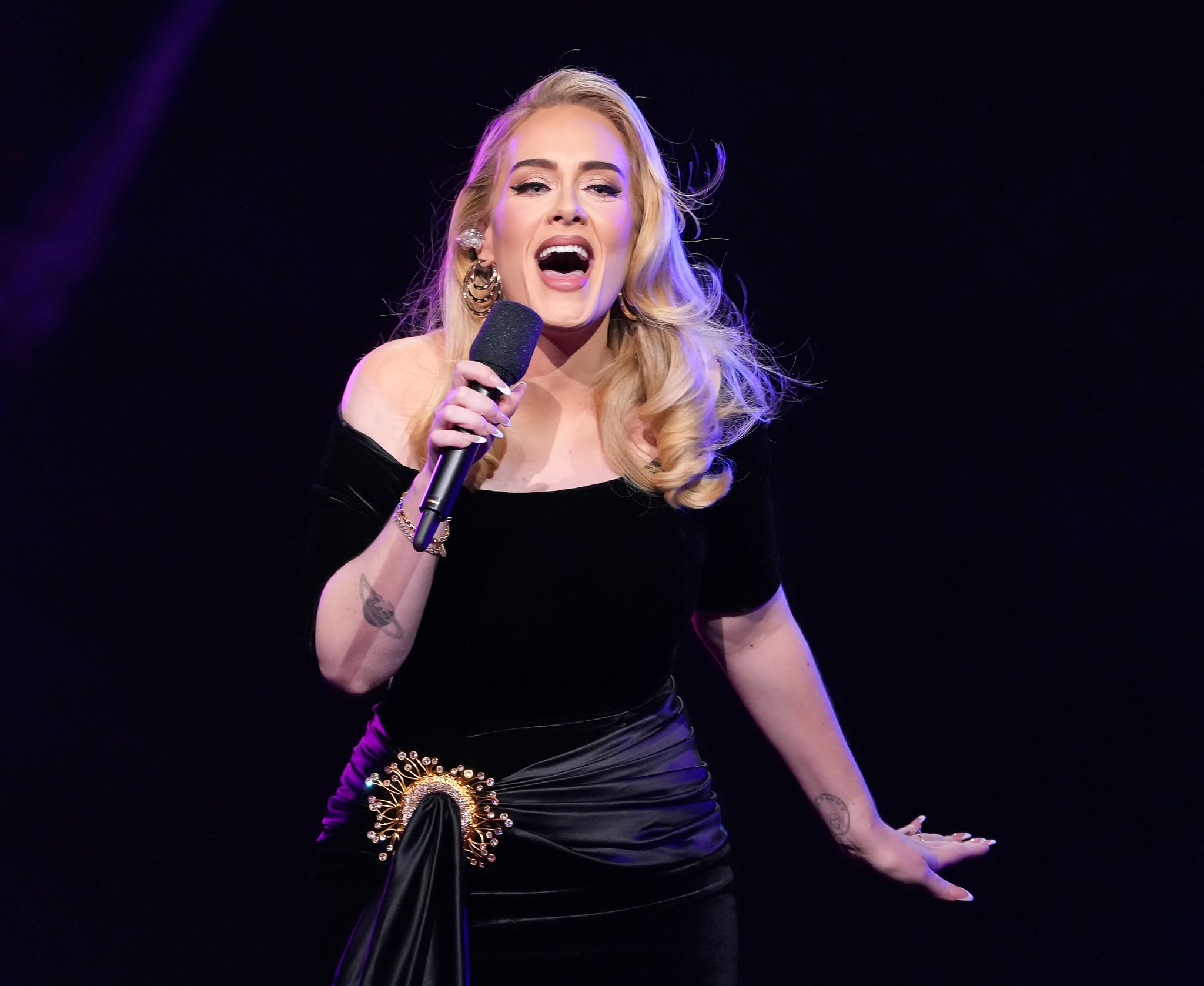 Note to self: don't use filters around Adele. The award-winning singer-songwriter took a fan by surprise during a concert at her "Weekends with Adele" residency in Las Vegas when she went to take a selfie with them, but she seemed equally taken aback by a filter on the phone. In a TikTok video posted on Nov. 27, Adele was shown walking through the audience and leaning in to smile with one fan in particular, until she noticed her altered appearance. "Oh my God, what have you done to my face?" she said before pulling away. "Woah girl, get that filter off my face!"
Despite her initial reaction, Adele still tentatively returned to the fan, saying, "What's your name, why are you using filters like that?" She kindly added, "We don't look like that darling," before gently pushing the fan's hair back and going on to ask about their favorite memory from when they were younger. "Just Adele coming up to me randomly and making me forget my whole entire existence," the fan, named Jamy G, captioned the video in part.
While this particular filter may have shocked Adele, they're all around, with 80 percent of girls saying they downloaded one or used an app to change the way they looked in photos by age 13, according to 2020 data from the Dove Self-Esteem Project. These filters aren't good for our mental health in the long run, with the Newport Institute pointing to research that shows those who frequently use filters on social media also report higher levels of dissatisfaction with themselves. This is largely due to the fact that filters can skew our perception of ourselves, often promoting unrealistic and unattainable Eurocentric beauty standards. There's some real truth to Adele's words, and this might be the sign we all needed to start moving towards a #nofilter lifestyle. Watch the full video clip below.