7 Affordable Moisturizers For Every Skin Type, According to Experts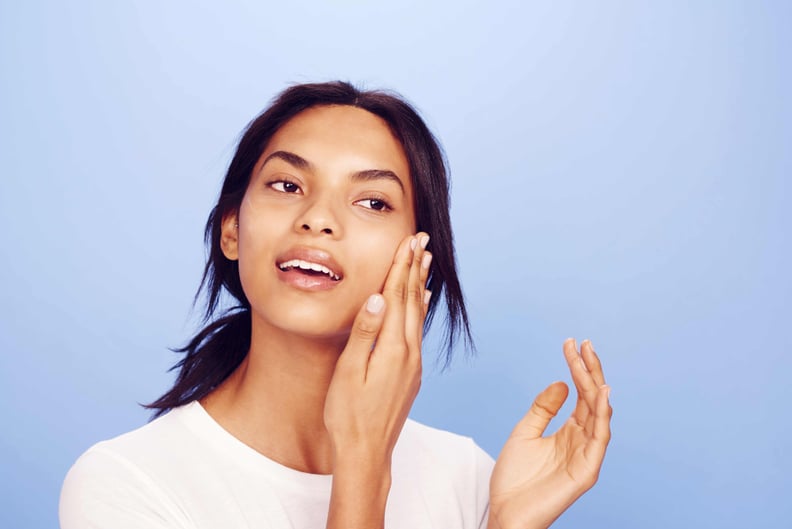 POPSUGAR Photography | Maria del Rio
POPSUGAR Photography | Maria del Rio
As POPSUGAR editors, we independently select and write about stuff we love and think you'll like too. If you buy a product we have recommended, we may receive affiliate commission, which in turn supports our work.
We all know that dry skin is a total drag. You might wake up feeling refreshed and rejuvenated, but your skin is singing a totally different tune. No one wants to greet the world with tired, dull, or flaky skin; and unfortunately, there are a lot of reasons your skin can transform from happy and hydrated to sad and tired looking seemingly overnight.
Everything from the weather to dehydration and even hormonal changes can impact the day-to-day look and feel of your skin. To help you combat dry, parched skin, I consulted experts and put together a list of seven affordable moisturizers (all under $30!) for diverse skin types. Whether you're a drugstore junkie or a Sephora VIB member, there's a moisturizer on this list for your budget.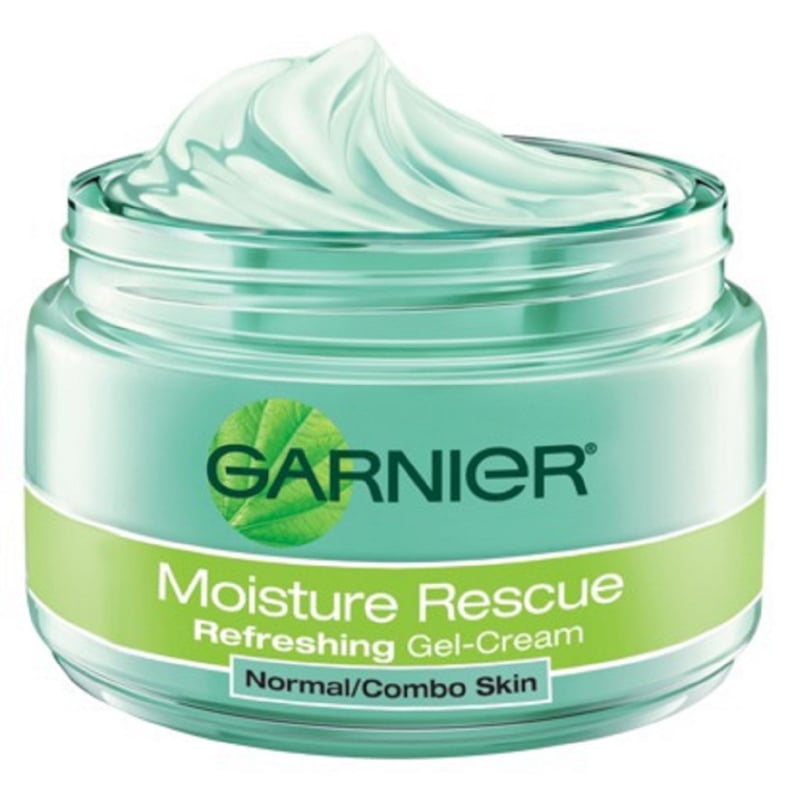 Garnier Moisture Rescue Refreshing Gel-Cream
I remember when Garnier's Moisture Rescue Refreshing Gel-Cream ($7) hit drugstores years ago when I was in college. It was an affordable dream cream true for someone struggling with oily skin on a low budget. Today, it can still be found on drugstore shelves, and it's just as good, if not better, than the original incarnation.
This gel's lightweight consistency makes it ideal for anyone with oily or acne-prone skin, because it won't clog pores or add unwanted oil, but it still combats dryness. It can be used both morning and night. I also like to toss it in my purse, so I can dab it on any dry spots throughout the day.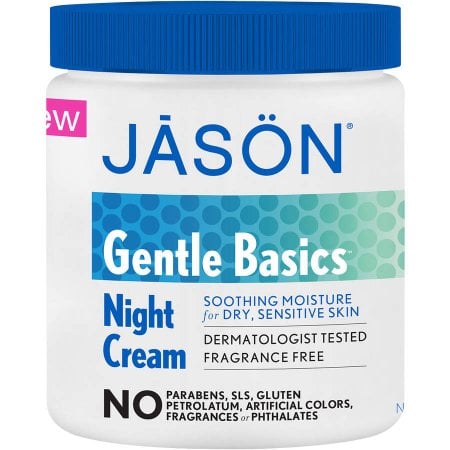 JASÖN Gentle Basics Night Cream
Because sensitive skin is more prone to becoming dry, red, and flaky during cooler months, those who have it should pick options free of fragrance and synthetic ingredients, like JASÖN's Gentle Basics Night Cream ($13). It can help minimize redness, rashes, and breakouts.
Ellen Delisle, Sr. Director of JASÖN Personal Care Research & Development, said that one of its key ingredients is sodium hyaluronate, an excellent humectant that allows skin to retain moisture. "It enhances the appearance of dry or sensitive skin while restoring suppleness," she explained. Basically, the gentle night cream was designed to soothe sensitive skin while kicking dryness to the curb while you sleep.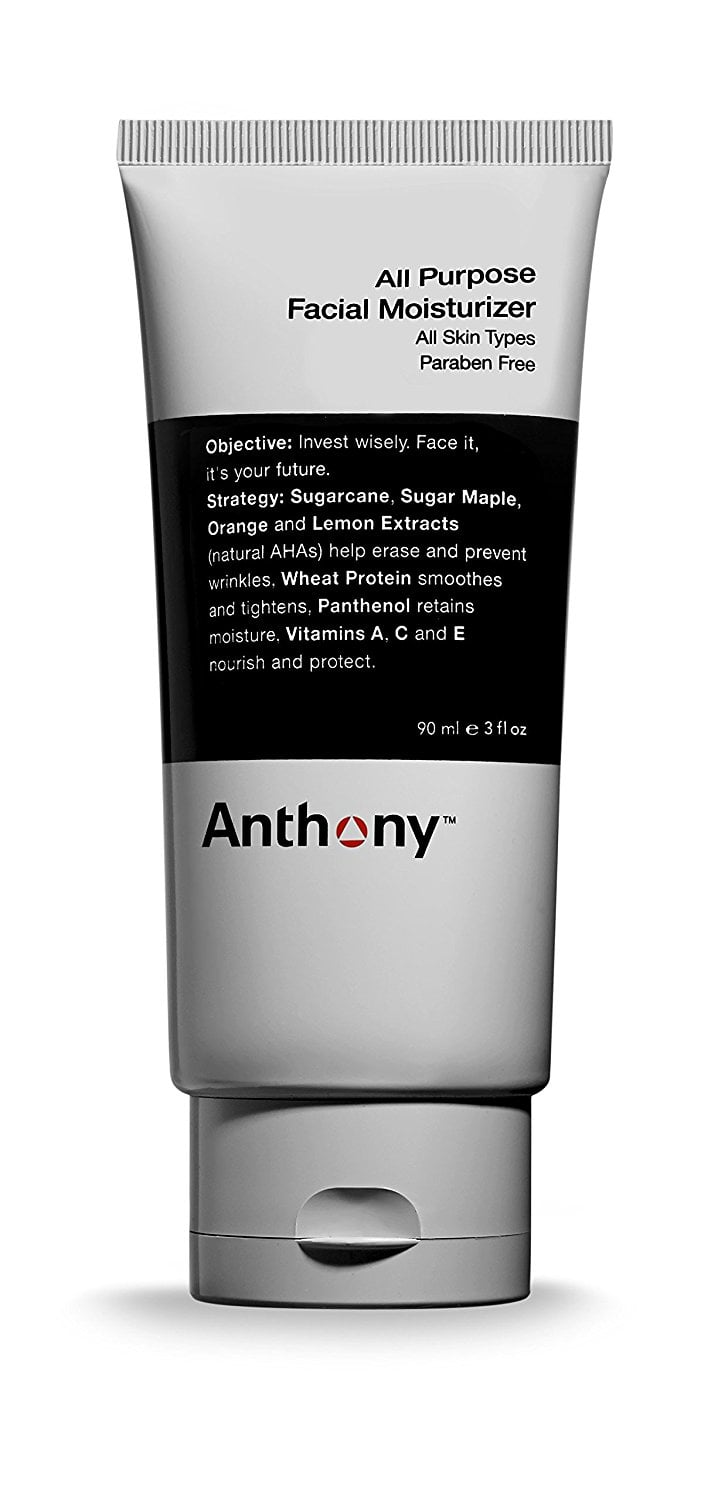 Anthony All Purpose Facial Moisturizer
It can be super frustrating to have skin that fluctuates between normal to dry. One day your moisturizer might do the trick to ease flaky patches; and the next, it looks like you've applied an oil slick on your face. Anthony's All Purpose Facial Moisturizer ($30) hits the sweet spot between providing enough moisture for dry skin but not too much that it will be to heavy for normal skin.
Anthony Sosnick, founder and CEO of Anthony Brands, explained that the formula includes natural AHAs (gentle exfoliating alpha hydroxy acids) such as sugarcane and sugar maple along with orange and lemon extracts to gently remove dead skin and prevent wrinkles. He added that it utilizes wheat protein to smooth and tighten along with vitamins A, C, and E to nourish skin and protect it from damage. Bonus: it's a great pick for men.

L'Oréal Paris Revitalift Bright Reveal Brightening Moisturizer With Broad Spectrum SPF 30
L'Oréal Paris Revitalift Bright Reveal Brightening Moisturizer With Broad Spectrum SPF 30 ($18) has quite the lengthy name that boasts its ability to do everything from hydrating and lifting skin to protecting it from UV rays.
Vanessa Hernandez, skin care specialist and celebrity esthetician for L'Oréal Paris, said, "This product is literally an all-in-one when it comes to antiaging, brightening, firming, hydrating, and protecting." That is because it contains the gentle exfoliant glycolic acid, the reparative antioxidant vitamin C, and the antiaging powerhouse that is retinol. ""This specific combination is hard to find all in one product; this is definitely my top drugstore pick," she added.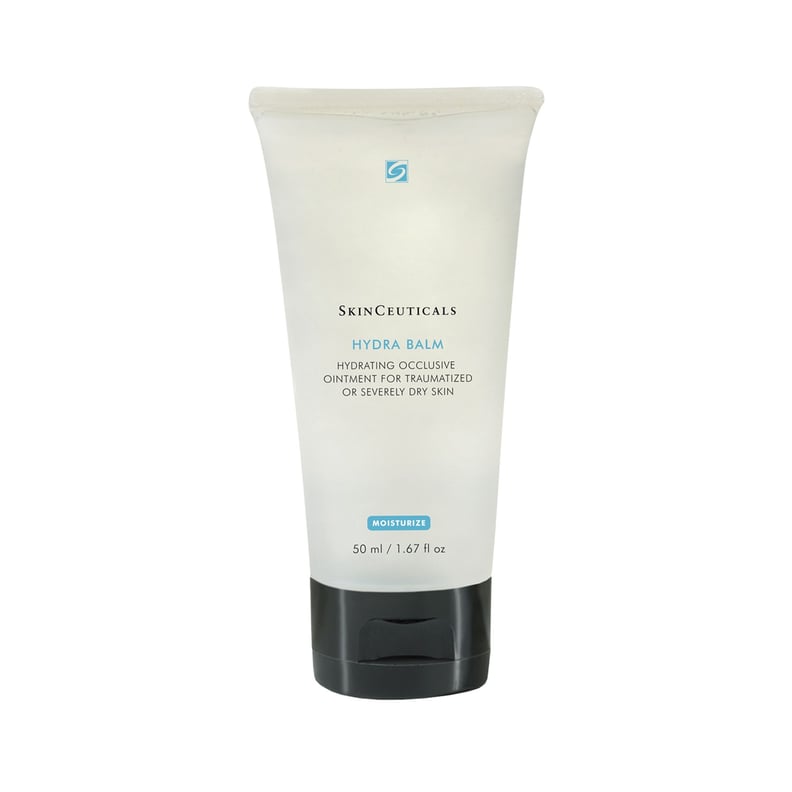 SkinCeuticals Hydra Balm
SkinCeuticals's Hydra Balm ($22) is great for anyone whose skin becomes extremely dry, flaky, red, or irritated when temperatures start to dip. It also slays in the morning if you need to wake up your skin after a night of partying.
Hydra Balm was actually formulated to promote and speed up healing for patients after undergoing treatments, but Klara Chrzuszcz, esthetician and owner at KLARA Beauty Lab, said you don't have to be recovering from a cosmetic procedure to reap its rewards.
"It protects the skin from environmental aggressors and has anti-inflammatory properties like rose oil," Chrzuszcz explained. "It also contains aloe, oat extracts, and squalane to help soothe and provide relief to dry, itchy, and irritated skin." She added that Hydra Balm can be used on all skin types. And while it may be super beneficial for use when the weather is harsh, as mentioned, it also comes in handy as a hangover cure for your face so you can look your best even if you might not be feeling it.
Kiehl's Ultra Facial Cream
When you have combination to oily skin, finding the right moisturizer to hydrate and relieve dryness without clogging pores can be tricky. Amy B Lewis, MD, swears by Kiehl's Ultra Facial Cream ($28) to restore moisture without the risk of breakouts.
According to the dermatologist, it contains antarcticine, an ingredient that helps to hydrate skin and protect it from extremely cold temperatures.
As a Chicago native, this speaks to me on a very deep level. Trying to protect your skin and keep it hydrated when temperatures drop well below zero isn't just a battle — it's a full on war, and Kiehl's Ultra Facial Cream might be your best ally.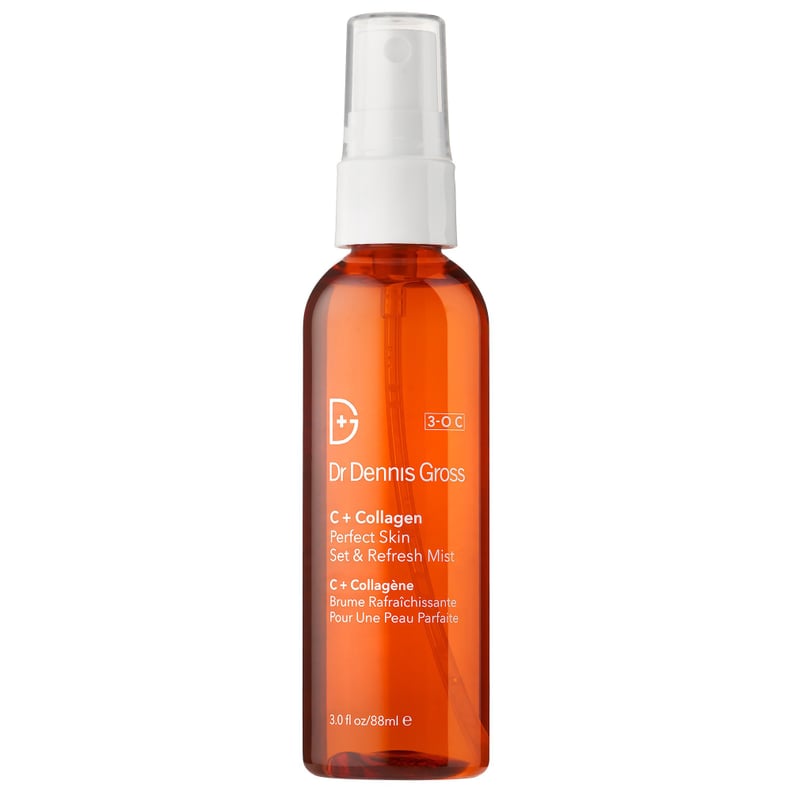 Dr. Dennis Gross C+ Collagen Mist Perfect Skin Set & Refresh
Vitamin C has been one of beauty's best kept secrets up until the last few years when word of its many benefits got out. Not only does the potent antioxidant protect skin, repair damage, and moisturize, but it also helps clarify skin to make it look younger and brighter. That's why you may have noticed it popping up in tons of skin care products across every different price range. I'm talking $15 to $190!
One of my personal favorites is Dr. Dennis Gross C+ Collagen Mist Perfect Skin Set & Refresh ($30). It actually contains three different forms of vitamin C, which is pretty rare and impressive given its price tag. You can use it after applying your favorite serums or moisturizers or as a primer before applying makeup, and it can even work to set your look for the day.