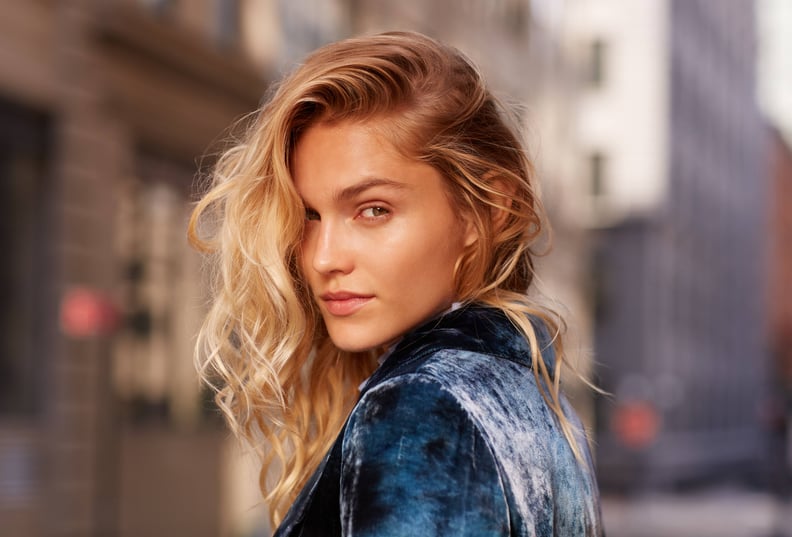 POPSUGAR Photography | Kathryna Hancock
POPSUGAR Photography | Kathryna Hancock
As POPSUGAR editors, we independently select and write about stuff we love and think you'll like too. If you buy a product we have recommended, we may receive affiliate commission, which in turn supports our work.
I have always pined for low-maintenance hair. Unfortunately, whether it's down to my waist or chopped to my chin, in the past, my hair has only ever truly looked good after a long and complicated routine of blow-drying and hot tools. I have copious amounts of hair that gets notoriously dry at the ends. When left to its own devices, it fluffs up into a halo of wavy frizz. I need serum, a strong arm, and a powerful hairdryer to get it looking even remotely "done."
However, since cutting my hair to my shoulders, I've witnessed something interesting during my salon appointments. Suddenly, stylists seem reticent to use a dryer. Three separate hairdressers have encouraged me to let my bob dry naturally. I've always been lazy and done this on occasion, but I've never been truly happy with the results. Now I know the key to success lies in a great cut and a hell of a lot more product than any of us are used to. If there's one thing I've learned in recent years, it's that there's no such thing as too much product.
After a little research (and some expert help), I found the products that truly allow hair to dry in defined waves, not unkempt frizz. Hopefully, they'll work just as well for you.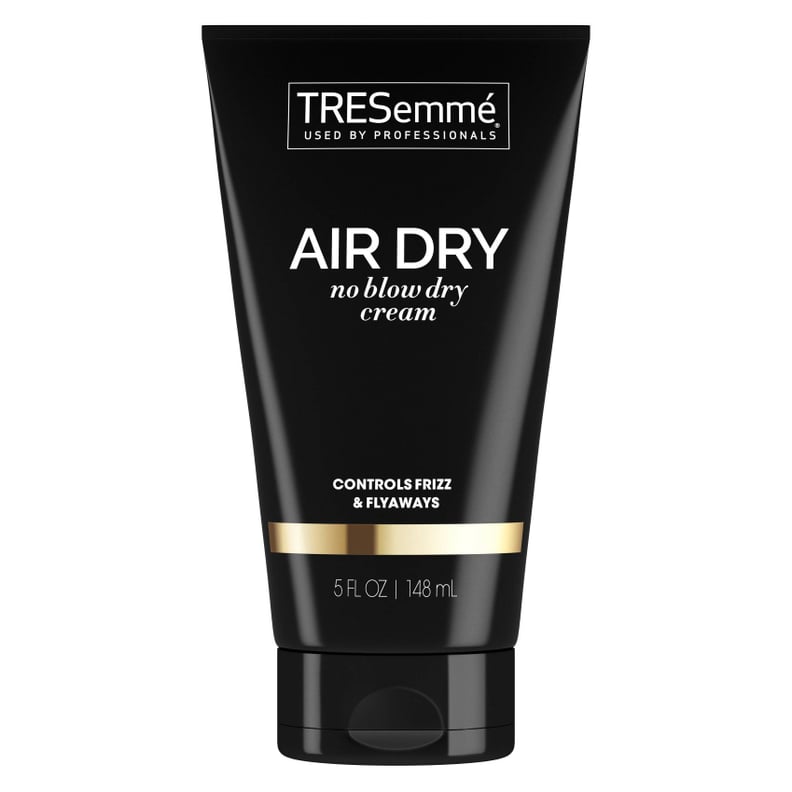 Tresemmé AIR DRY Frizz Control No Blow Dry Hair Cream
The budget-friendly Tresemmé AIR DRY Frizz Control No Blow Dry Hair Cream ($5) is a weightless and creamy formula meant to be applied right after you towel dry your hair. Its formula is frizz-controlling and light so that your hair won't feel weighed down after applying.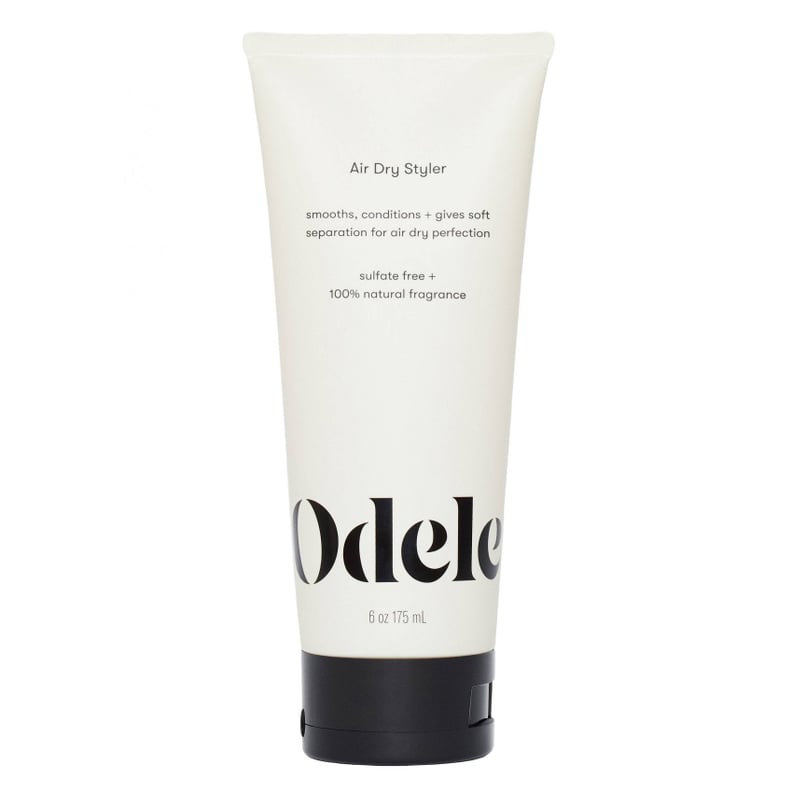 Odele Air Dry Styler
The Odele Air Dry Styler ($12) locks moisture into the hair and is sure to leave you with that "just-left-the-salon" feeling. The formula lightly conditions and softens the hair while giving your hair more texture as you skip the blow dryer.
Kristin Ess Weightless Shine Air Dry Créme
If you want a product that really puts the "go" in wash and go, look no further than the Kristin Ess Weightless Shine Air Dry Créme ($10). It can be used on straight and curly hair types, and its formula is made to enhance the hair's texture post-wash while keeping frizz to a minimum.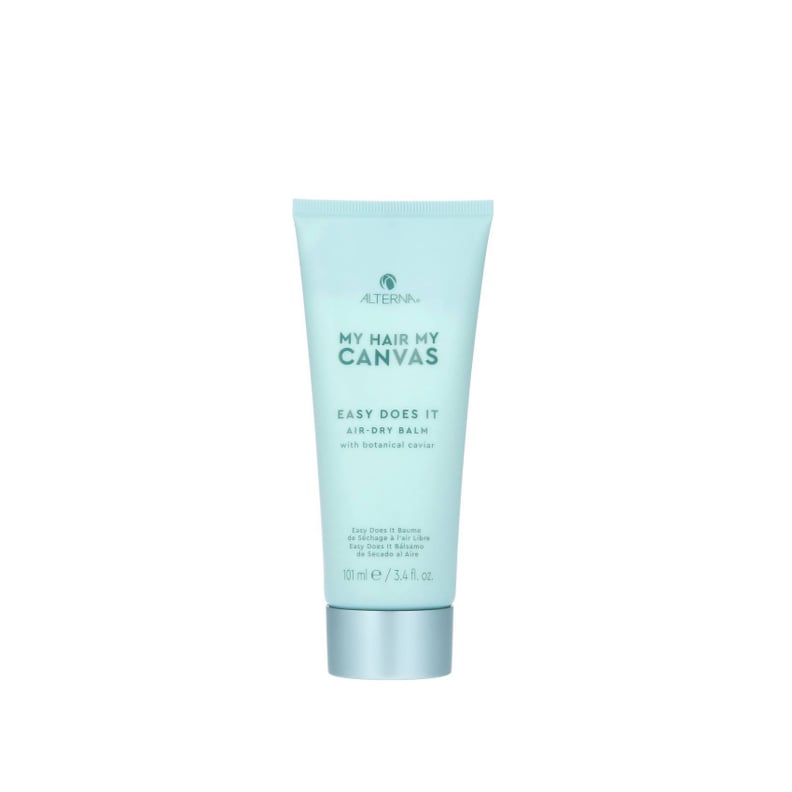 Alterna My Hair My Canvas Easy Does It Air Dry Balm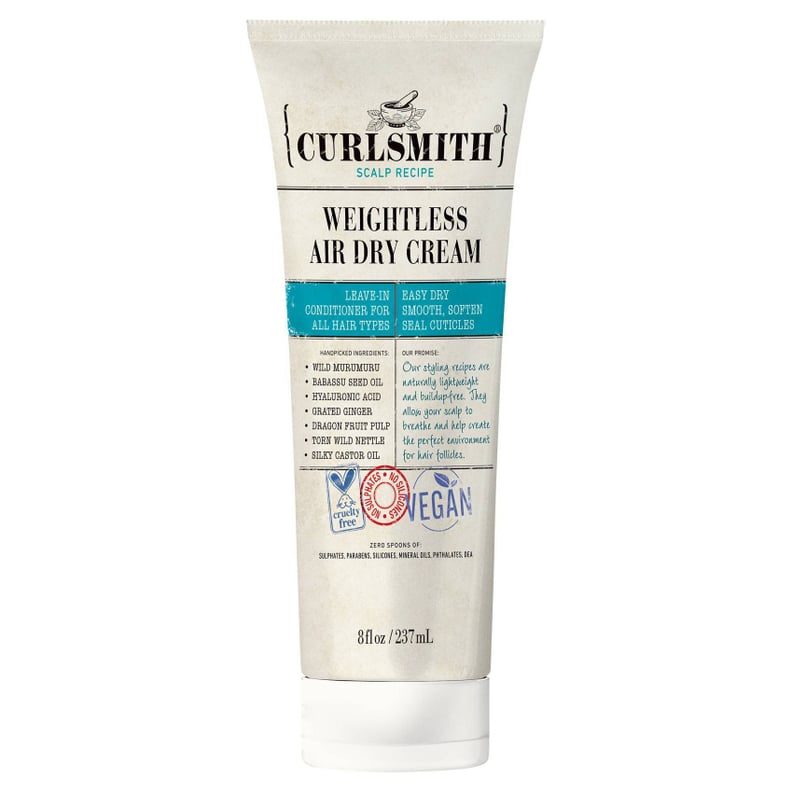 Curlsmith Weightless Air Dry Cream
The Curlsmith Weightless Air Dry Cream ($26) is a moisturizing product that glides through the hair like silk and helps to keep curly hair looking soft and defined without leaving behind buildup or residue.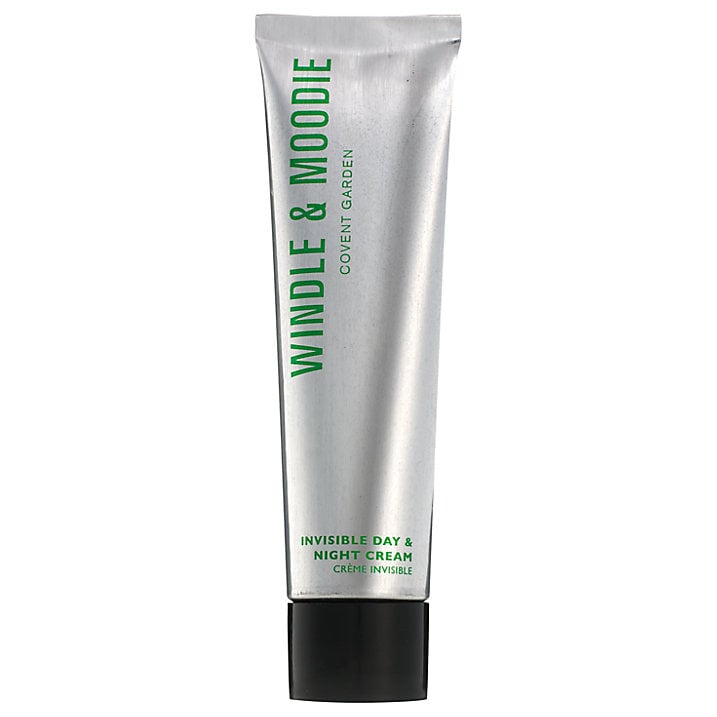 Windle & Moodie Day & Night Hair Cream
I was recently lucky enough to get my hair cut by Paul Windle, and he shared some seriously good air-drying tips as he scrunched my waves into place. A product he helped develop, Windle & Moodie Day & Night Hair Cream ($36), was his secret weapon in getting my hair to behave. This stuff is like moisturizer for hair — a rich, oil-infused cream that really works wonders to remove fluff and add softness the greasy feel. Windle used this generously, almost like a curl cream, but I've found it works just as well when you're trying to make that pricey tube last as long as possible. I also massage this into my hair on day two to give it a moisture boost around the ends.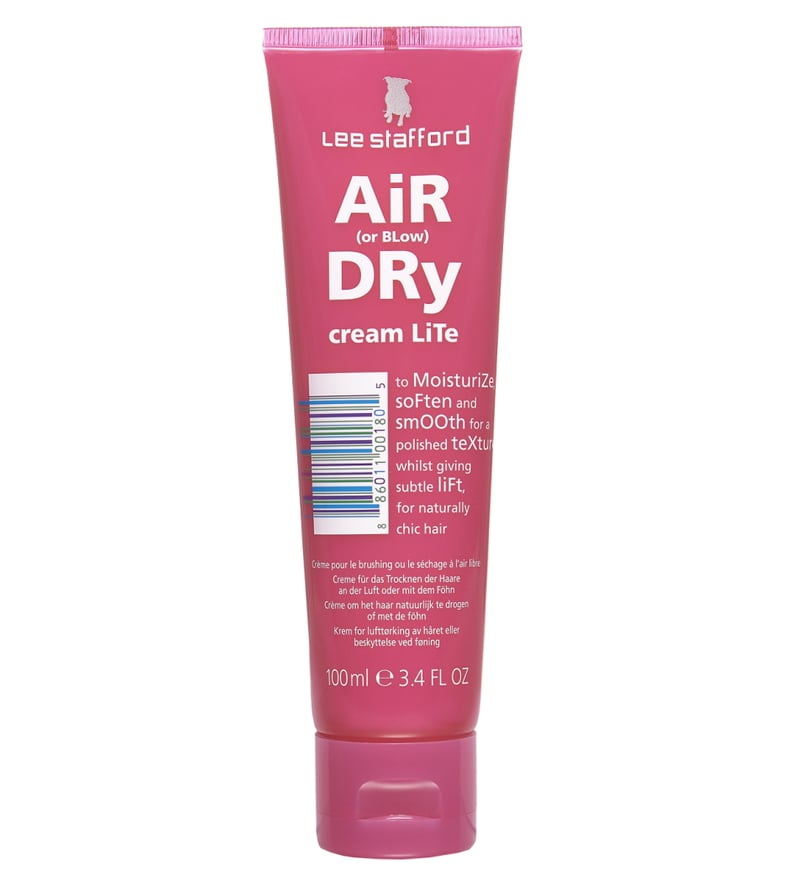 Lee Stafford Air Dry Cream Lite
If your hair can't take the weight of a cream containing an oil, Lee Stafford Air Dry Cream Lite ($22) is the perfect alternative. You can apply this quite liberally, and it really helps the hair to dry in a defined shape, rather than just a fluffy ball. Rub it in, scrunch or smooth depending on the result you want, and let the air do the rest. Bonus: it also works as a blow-dry cream for a natural finish.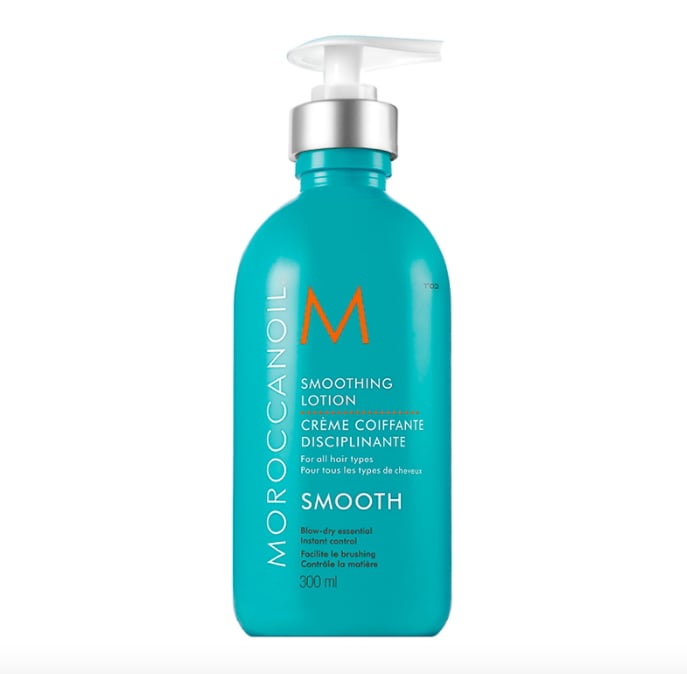 Moroccanoil Smoothing Lotion
I'm a long-time fan of Moroccanoil's classic oil treatment, but I find that it's most effective when I'm using heat to style my hair. When air-drying, Morrocanoil Smoothing Lotion ($34) is a better option, with a more lightweight formula that is easily distributed through damp hair. It also smells delicious, but not too overpowering.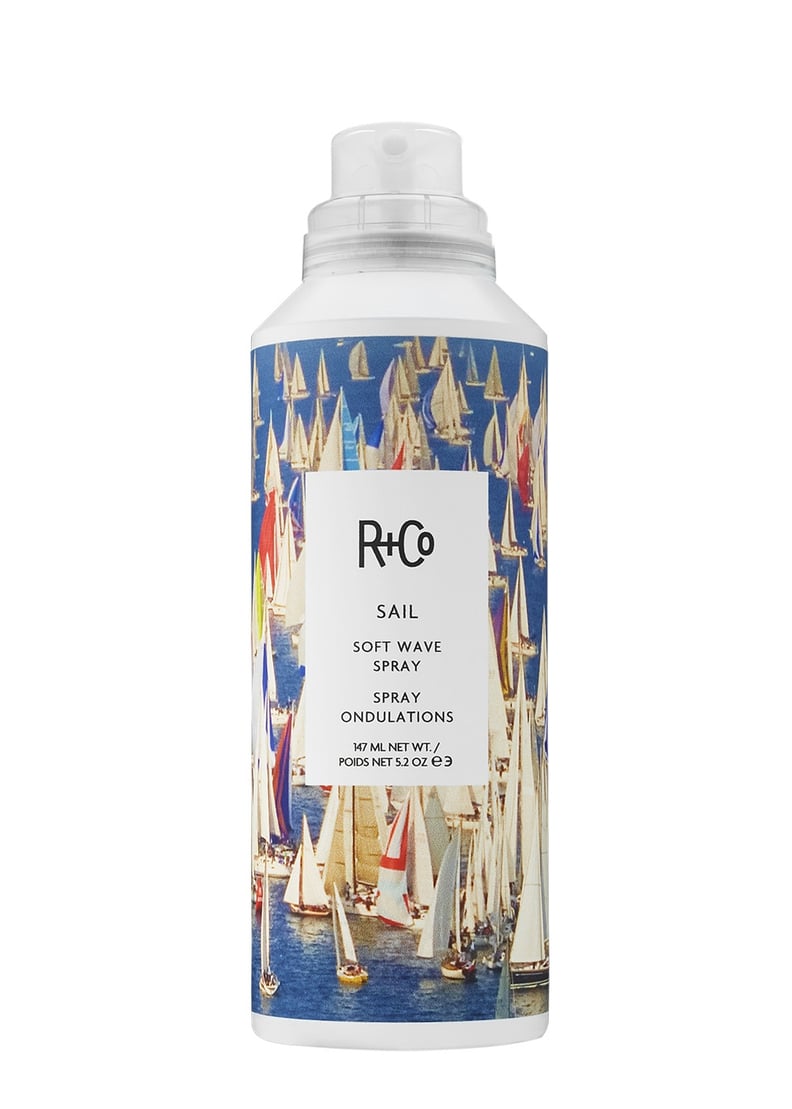 R+Co Sail Soft Wave Spray
If you have a natural wave that you're looking to enhance, there is truly nothing better than R+Co Sail Soft Wave Spray ($29). I spritz this through my hair when it's about 50 percent dry, give it a scrunch, and then try not to touch it again for an hour or so. The spray adds softness and texture at the same time, something I thought wasn't possible. If you love the effect of a salt spray but hate the gritty, dry texture it gives, meet your new hair holy grail.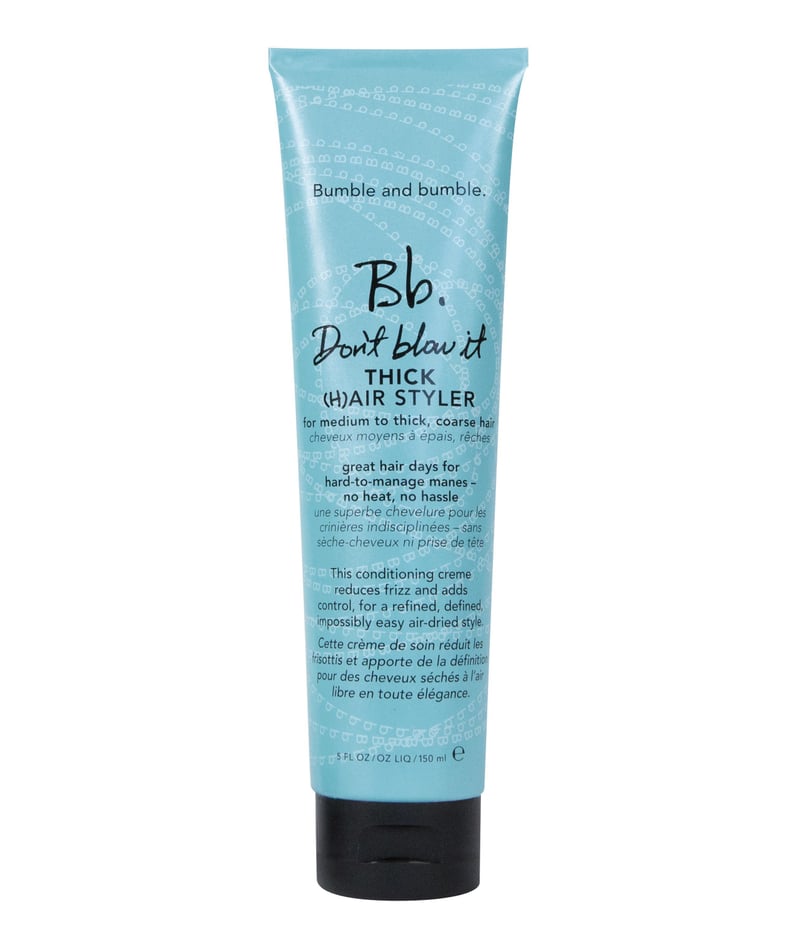 Bumble and Buble Don't Blow It Thick Hair Styler
If you've got seriously out-of-control hair, this product won't let you down. Bumble and Bumble Don't Blow It Thick Hair Styler ($31) turns fluffy, towel-dried hair into the soft and smooth style of your dreams. When my hair is longer, I love how this can transform the dry ends that have lost their lustre over time. It's also brilliant on thick, curly hair.