Ariana Grande's Makeup Artist Shares the Secret to Achieving the Perfect Cat Eye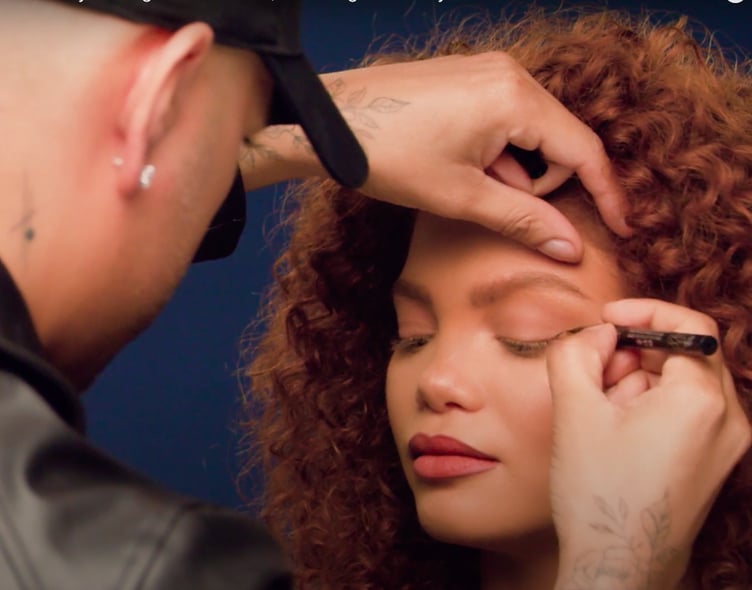 Courtesy of KVD Vegan Beauty
Courtesy of KVD Vegan Beauty
What is Ariana Grande known for? Other than her voice, of course, it's her iconic, extralong, high ponytail and dramatic, sharp-as-a-knife cat eye. Over the years, its become her signature beauty look, so much so that you rarely catch her without it — save for a few no-makeup selfies snapped from the comfort of her home.
Of all the makeup skills out there, winged eyeliner — or really any liner look, for that matter — is considered the hardest to master by far. We blame it on the symmetry. That's why when done right, the makeup look stands out above everything else; it takes serious skill to execute.
To dub celebrity makeup artist Daniel Chinchilla the eyeliner king doesn't even begin to encompass his talent. That's why Grande, among other big-name celebrities, have designated Chinchilla as their go-to makeup artist, making him responsible for some of the most iconic eye-makeup looks to date. As if that title weren't enough, Chinchilla has also just been named brand ambassador for KVD Vegan Beauty in celebration of the brand's award-winning Tattoo Liner's 10th birthday. (Like we said: eyeliner king.)
Eyeliner is just Ariana's thing, she loves a cat eye. In the beginning, it was a little more natural, and as time went by, we just went with it and kept pushing it to give her a very iconic wing look.
Chinchilla started doing makeup about 20 years ago but only started working with Grande about seven years ago after being introduced to her by her backup dancers "The Twins," whom he was neighbors with at the time. Still, no one creates a Grande-level cat eye overnight — in fact, the singer's signature look took years to develop. "Eyeliner is just Ariana's thing, she loves a cat eye," said Chinchilla. "In the beginning, it was a little more natural, and as time went by, we just went with it and kept pushing it to give her a very iconic wing look. It was something that was gradual but is now something she's known for."
Practice makes perfect, and that's all the more reason to hone in your own eyeliner game right now. With these tips from Chinchilla, you'll be on your way to creating the perfect cat-eye makeup look on yourself at home in no time.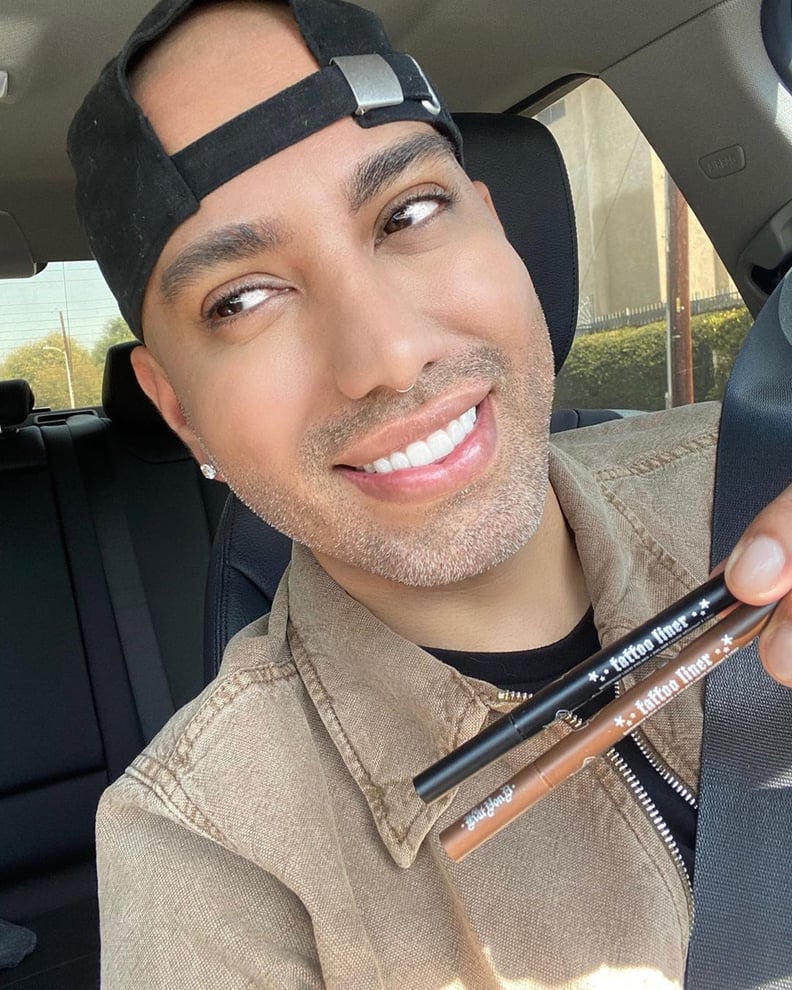 To Achieve a Perfect Cat Eye, You Need to Have the Right Product
The fact is, to achieve a cat eye exactly like Grande's — or any other specific person's — you need to have the same eye shape as them. "It's going to be different on everybody because everyone has different eye shapes," said Chinchilla. "The way I do it on one person is going to be different than how I do it on another."
The universal key: having the right tool.
"With a lot of eyeliners, it makes doing a cat eye a little tough, the tip is too thick," said Chinchilla. "People go overboard and then they just give up, when, really, they just had the wrong product or the wrong tool." That's why Chinchilla loves the KVD Vegan Beauty Tattoo Liner ($21) so much. "The brush is so fine that it makes it really easy to create a wing."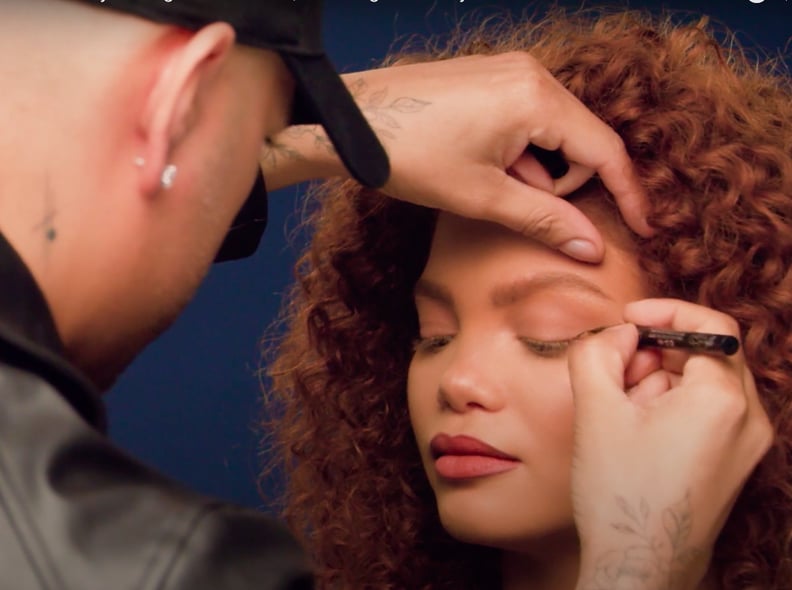 The Biggest Mistake People Make With Their Wing
When applying your liner, no matter what eye shape you have, Chinchilla recommended staying right along the lash line and building it up from there. "When you get toward the end of the eye, you always want to start going upward," said Chinchilla. "The way [people] mess up is they follow the curve of their eye and bring the liner down."
This can be best described as making a roller coaster with your liner. "The last thing you want to do is droop your eye," said Chinchilla. When in doubt, just keep the line straight and moving upward.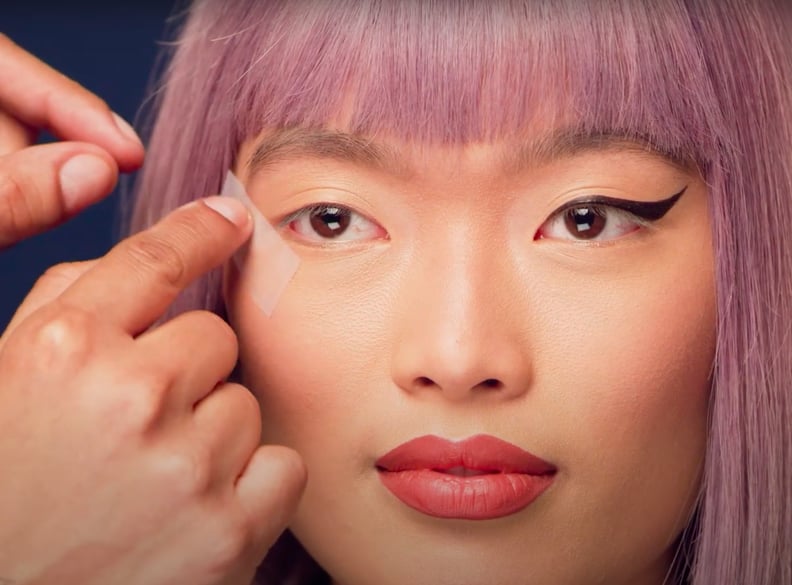 How to Make Your Eyeliner Even on Both Sides
"A wing is something that you have to practice," said Chinchilla. "It's not something that you're going to get on the first try." To make it even, he recommends the oldest trick in the book: tape. Simply put a piece of tape at the corner of your eye and use that as a guide to make the line sharp.
"Start with the eye that's easier for you because you're going to be good at that, and you're going to kill that eye, and you're going to feel empowered to do the next eye," he said.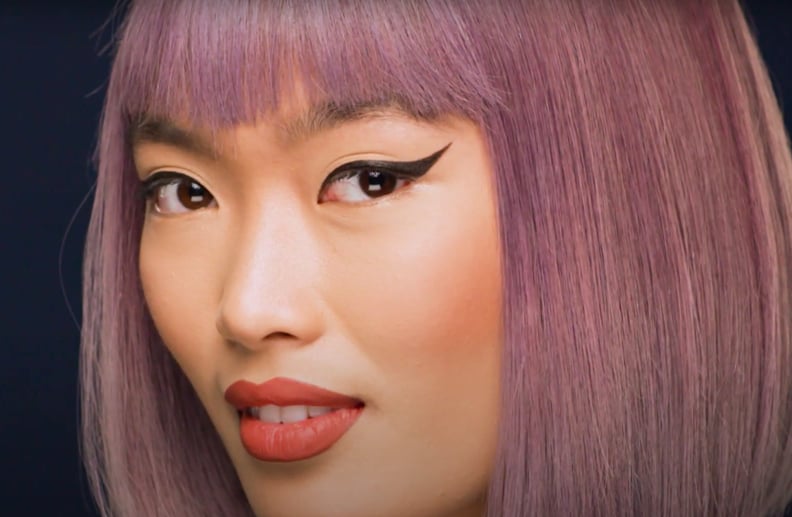 His Makeup Trend Predictions for 2020
No surprise here, but for Chinchilla, his trend predictions for 2020 are all about the eyes. This includes fluffy, natural-looking brows (which he confirmed, actually take a lot of work) and graphic and cat-eye liner looks galore. "If you can nail your eyeliner, I feel like that's all you need," said Chinchilla. "It's art."