B Corp Is the Hardest Sustainable Certification to Achieve, and These Beauty Brands Have It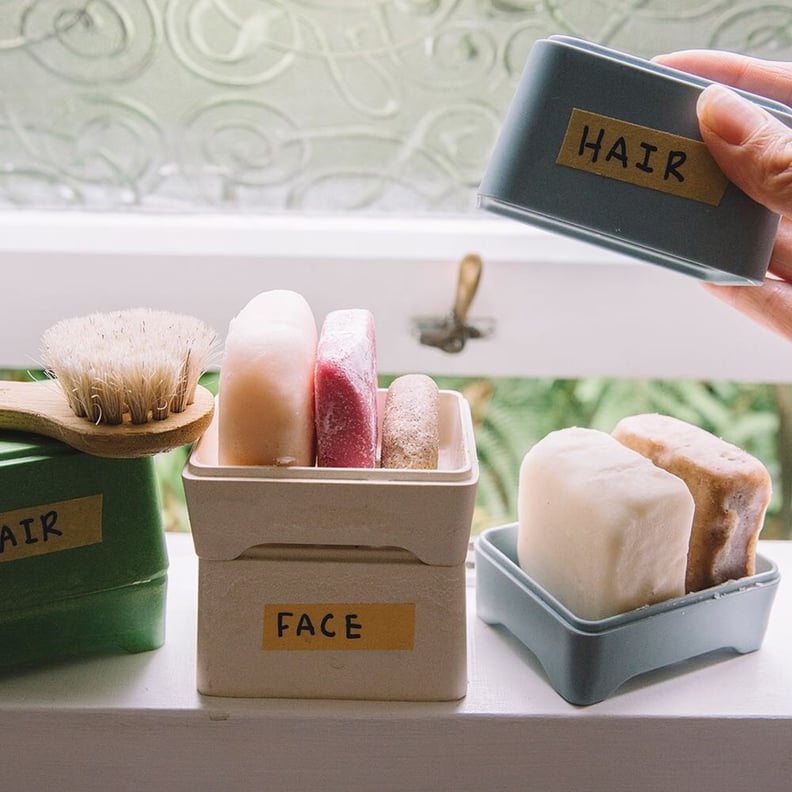 Ethique
Ethique
As POPSUGAR editors, we independently select and write about stuff we love and think you'll like too. If you buy a product we have recommended, we may receive affiliate commission, which in turn supports our work.
f you're looking make more sustainable beauty product purchases, there can be a huge amount to consider, one of which being a brand's certifications. However, there are so many different certifications out there — Eco Cert, vegan, Soil Association, carbon-neutral, to name a few — and while these various certifications are obviously great steps forward for the beauty industry, none of them fully encompass what it means to be a truly sustainable and ethical business in all its many complexities. And, honestly, it can get a little confusing (not to mention time-consuming) to read up on each specific certification.
But there's one certification out there hoping to cut the crap and get straight down to business. Think of as the crème de la crème of sustainable beauty certifications, if you will, and that's the B Corporation certification. There are currently over 3,000 companies spanning 150 industries and 70 countries which are B Corp certified, and it's an incredibly tough accreditation to gain.
What Is a B Corp Certification?
At the heart, B Corp businesses balance purpose with profit. For a business to become B Corp certified it must meet the "highest standards of verified social and environmental performance, public transparency, and legal accountability to palace profit and purpose." The B Corp certification is an initiative created by B Lab, a global nonprofit started by three people who left their careers in business and private equity to make it easier for mission-driven companies to have a positive impact (which is continually improved upon overtime) on people and the planet. The ultimate aim of B Lab is to use the power of business to address social and environmental issues.
And it's no easy feat to become certified. Businesses wishing to gain the certification are actually legally required to consider the impact of their decisions on their workers, customers, suppliers, community, and the environment. "Certified B Corporations are legally required to consider the impact of their decisions on all their stakeholders," the website states, adding that "B Corps make this legal change by updating their Articles of Association, reincorporating as benefit companies, or making other structural changes."
What Are the Requirements to Become a B Corp Brand?
The assessment process of becoming a B Corp business measures the company's performance in five key categories: governance, workers, customers, community, and the environment. To gain certification, an exam is required, but this is way more involved than your typical multiple-choice test. "The exam itself includes 4,000 questions regarding how you operate your business," explained Christoper Davis, head of sustainability at The Body Shop, a brand that has applied for, and gained, B Corp certification. "[The Body Shop] submitted 3,000 pieces of evidence for assessment." To achieve the certification, businesses are required to score a minimum of 80 points spanning across each of these categories. But obviously, the higher the better across the board.
Gaining a B Corp certification isn't a one time thing, though. It's arguably harder to keep the accreditation than to gain it. "To keep hold of the certification, you must re-certify with B Corp every 3 years, improving your score each time you take the exam (which makes it harder every time). If you fail to do this, you lose your B Corp status," said Davis.
Read on to see which beauty and wellness brands have gained B Corp status and are committed to being a business with a purpose, not just a profit.
Dr. Bronner's
Not only is Dr. Bronner's a certified B Corp, but it's also been ranked in the top 10 percent of certified corporations across all impact areas. The family soapmaker brand earned the certification due to initiatives such as regenerative organic agriculture, which involves educating their farming partners in the implementation of carbon dioxide removal farming practices. Dr. Bronner's also sources its raw materials from fair-trade projects around the world, including Ghana (palm oil), Palestine and Israel (olive oil), and Sri Lanka (coconut oil).
Despite being founded in 1858, Dr. Bronner's made it onto the B Corp 2019 "Change Makers" list, in recognition of the significant improvement to their overall impact on workers, customers, communities, the environment, and much more. Earning the title of "change maker" means a brand is setting a gold standard for managing and improving their business' social and environmental impact over time. One of these actions includes capping the total compensation of the highest-paid employees and executives at five times that of the lowest-paid position.
Key B Corp Highlights For Dr. Bronner's:
100 percent recyclable packaging
100 percent biodegradable
33 percent of all profits go to social and ecological projects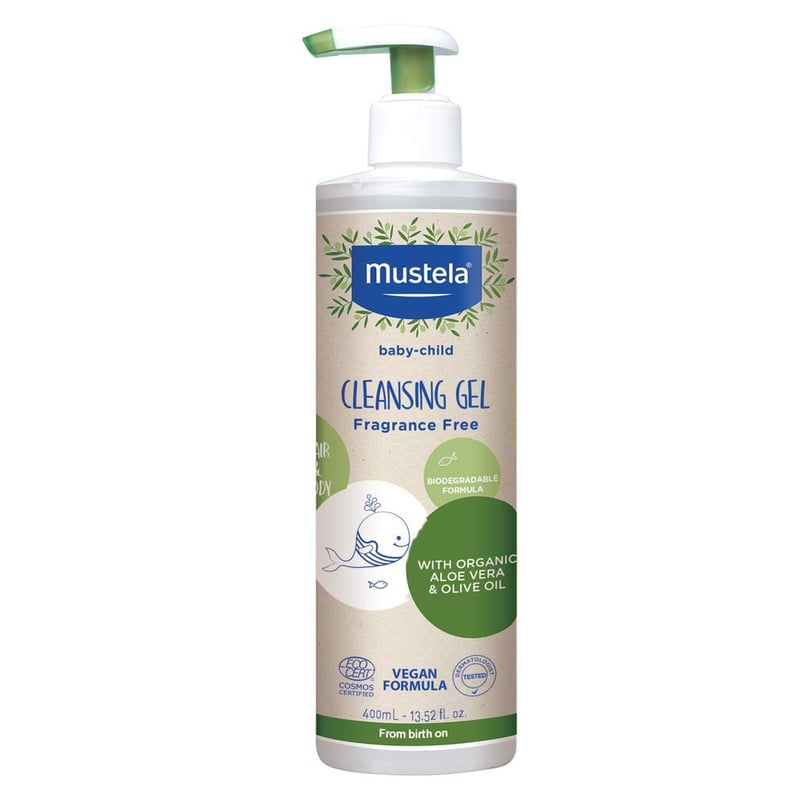 Mustela
Every new parent's favorite skin-care brand has been part of the B Corp community since May 2018 and was the first French dermo-cosmetics company to receive the certification. Mustela sources plant sectors responsibly and even implemented a fair-trade policy that "protects the environment, producers, and their country of origin," according to its website. Plus, the hero ingredient in most of its products — avocado, including the pit — is also sourced from produce that would normally go to waste. In its organic line, the olive oil is sourced from family-owned olive groves in the South of France.
Key B Corp Highlights For Mustela:
100 percent responsible plant supply chains
100 percent green electricity comes from renewable energy sources for production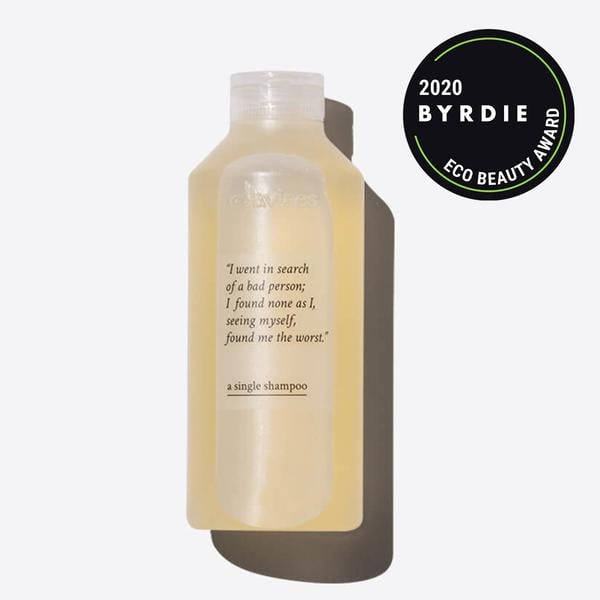 Davines
From the brand that brought sustainability to the masses before the industry even considered it a priority, it's no surprise Davines became certified B Corp in 2016 with a score of 99 points. Then, in 2020, it became recertified and earned a score of 117.4 points for operating in a sustainable way and giving back to the environment.
Its philosophy, according to the brand, put simply: "The formulations favor the use of ingredients of natural origin, are generated with renewable electric energy, and packaged minimizing the environmental impact."
Key B Corp Highlights For Davines:
Honoree of Best for Environment of 2018 and 2019 category by B Labs
100 percent of electricity used in production comes from renewable sources
The Body Shop
Since being founded in 1976, The Body Shop has strived to be a business that is a force for good and not just profit. The establishment of ethical and sustainable global initiatives has been the heart of the company.
Just some of the initiatives that helped The Body Shop gain the certification include, Community Fair Trade, Forever Against Animal Testing, re-introduction of the recycle-and-refill scheme, as well as offering volunteer days for employees outside of the business.
Christopher Davis, head of sustainability at The Body Shop, also told POPSUGAR that in order to become certified it had to change how the company is registered in the eyes of the government. The brand changed its legal status and to a Triple Bottom Line (social, environmental, financial) business, which "officially commits the business to the promise that you'll share your benefits not just with shareholders, but also for the good of people and planet". He adds: "If [The Body Shop] can't prove we are operating in this way, we would be challenged by the authorities."
Key B Corp Highlights For The Body Shop:
The Body Shop's goal is to become is a regenerative business with no negative impact and net zero emissions.
The biggest B Corp certified company with a female founder
Beautycounter
Launched in 2013, Beautycounter creates and distributes products across skin care, color cosmetics, and personal care collections, and has gotten not one, but two B Corp certifications (first in 2015, then in 2018). Not only did it rank high for its safer product formulations, but also for its environmentally sustainable sourcing and packaging that's been a key focus across the business.
Since its first certification, the brand reduced its chemical footprint and founded an in-house Community Expansion Department to promote progress and representation in the beauty industry.
Key B Corp Highlights For Beautycounter:
Beautycounter donates to trusted non-profit partners including the EWG, Stand Up to Cancer, Breast Cancer Prevention Partners, and more
Honoree for the Best for Changemaker of 2019 category by B Labs
Ethique
Ethique is a climate-neutral company based in the UK that uses 100 percent vegan- and sustainably-sourced ingredients. Beauty bars are their specialty with the aim of convincing people to "give up the bottle", and instead grab a shampoo or exfoliating bar. To date, the the brand has prevented over six million plastic bottle from being made and disposed.
Ethique operates honest trading by ensuring stable prices and decent working conditions for farmers and workers around the world. In addition to this, the business is totally climate-neutral and operates entirely plastic-free.
Key B Corp Highlights For Ethique:
New Zealand's highest scoring B Corp business
Aims to read 50 million plastic bottles being prevented by 2025
Vegan ingredients
Compostable packaging
Beauty Kitchen
Back in 2016, Beauty Kitchen became the first beauty brand in the UK to gain a B Corp certification. Since then, the brand continues its mission of balancing profit and purpose by using sustainably-sourced ingredients from within the UK, which reduces the business's carbon footprint and also creates jobs within local communities.
The brand continues to give back to the community with its "Beauty That Gives Back" scheme, which donates two percent of every sale to sustainable charity partners. In addition to this, the brand has a return, refill, repeat scheme, which enables customers to send their empty products back to be washed and reused in the next batch— a practice that's even more sustainable than recycling.
Key B Corp Highlights For Beauty Kitchen:
First B Corp beauty brand in the UK
100 percent natural ingredients
Made in the UK
Cruelty-free
Typology
I like to think of Typology as The Ordinary's stylish French cousin. The brands are totally separate but Typology follows a similar ethos: pared-back products with only essential ingredients housed in beautifully simplistic packaging. Seriously though, Typology is the most stylish brand in my bathroom cabinet. As the brand is less than a year old, it's not yet eligible for the B Corp Certification, however, it has been given the "B Corp Pending" status.
B Labs realized that companies in its early stages "needed a way to signal to stakeholders like investors, board advisers, employees, and prospective clients that they were on track to certifying as a B Corp".
To gain this status, companies go through a B Impact Assessment with best estimate answers and must meet the legal requirements for certification.
"Typology is a company with a mission. Respectful of the environment, having a positive impact on society and supporting the client through informed communication. The whole team is proud of this milestone, which symbolizes the real commitment of our brand," says founder Ning Li.