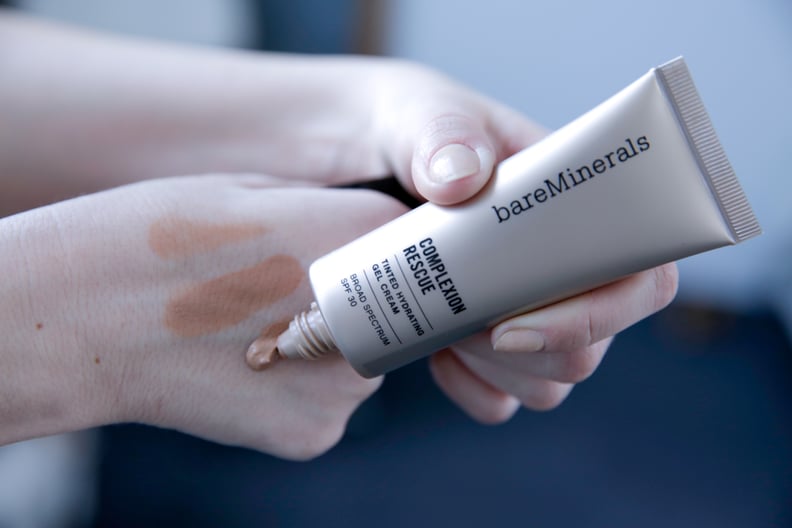 POPSUGAR Studios
POPSUGAR Studios
Pardon me, Beyoncé fans, but I would be OK if I never heard the statement "I woke up like this" ever again. Because nobody woke up like that. Nobody.
There's a pressure for women to look perfect: stunning skin, gorgeous body, full, voluminous hair — that's what is deemed "beautiful." Yet when it comes to these pressures, we must never reveal what it took to look that way and are even made to feel ashamed that we might enjoy doing them. Everything is supposedly natural and effortless, of course!
Yeah, right. Here's a revelation: I have extensions. I have them because I like how they make my hair look. In fact, many women do something to enhance themselves cosmetically. I asked my co-workers what they do to enhance their appearance, and it ranged from typical services like highlights and gel manicures, to treatments like Brazilian Blowouts to eliminate curly hair and even breast implants. All of us do these things because we like how we look with them.
And in the same way that I have extensions, I wear concealer and foundation. I like how my skin looks clearer with it. (Granted, it is more low-maintenance than going to a salon.) Does that mean I want a three-layer cake full of cover-up? No! I want people to notice me, not my foundation. However, most of the no-makeup makeup products out there have terrible coverage and end up making your skin look like an oily mess. (Which is the opposite of dewy and put together, if you didn't know.)
Apparently, bareMinerals read my mind. The brand just released Complexion Rescue ($29), a hydrating gel cream that's the middle ground between tinted moisturizer and foundation.
The formula includes humectants (which retain water), antioxidants that protect the skin, and electrolytes to balance it. It's like dumping a giant glass of water onto your face. And with the gel consistency, it dries quickly, so you can layer it to create more coverage. (If you haven't heard, gel makeup is having a moment.) When I apply it, I start with one "coat," buffing it into my skin with a brush. If I need a little extra coverage under my eyes or on a blemish, I dab a dot on top with my finger. You can see from the photo that the coverage is up to you!
And, drumroll please . . . it's also oil, silicone, and paraben free! Plus, it comes in 10 shades, so every skin tone has one to two shades to play around with! And it's an SPF 30, too. Mic drop. Take a bow, Complexion Rescue.