13 Stress-Relieving Beauty Products That Will Help You Find Your Zen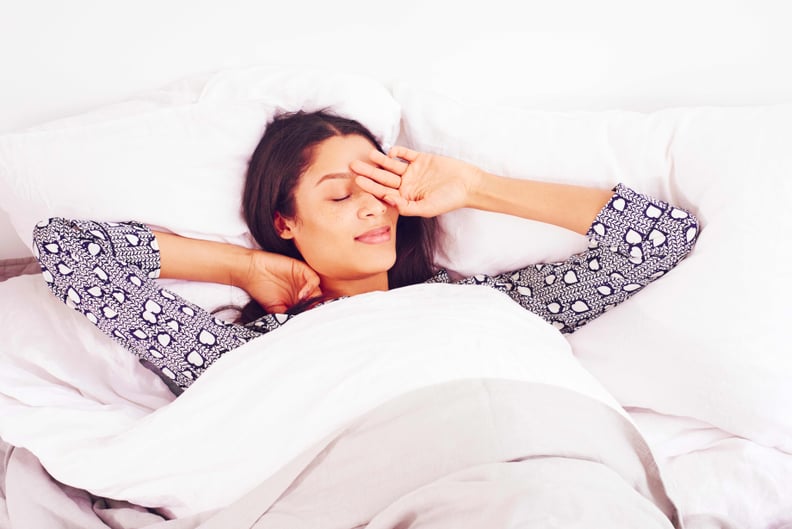 POPSUGAR Photography | Maria del Rio
POPSUGAR Photography | Maria del Rio
As POPSUGAR editors, we independently select and write about stuff we love and think you'll like too. If you buy a product we have recommended, we may receive affiliate commission, which in turn supports our work.
It seems unfair to name "Fall" after crisp, cascading leaves, because for many of us, this is a time when everything from blood pressure to stress levels is surging to an all-time high. There's the impending holiday season (which requires intensive shopping, cooking, and cleaning), constant spreading of illnesses, and inclement weather. To top it all off, millions are feeling emotionally exhausted by one of the most intense presidential elections in America's history. But regardless of what you have going on in your life, it's important to at least attempt to stay balanced.
Once you get the hang of it, meditation can be extremely beneficial. Others swear by the power of a good nap. But no matter what method you use to chill out, there's merit in boosting your relaxation method with beauty products. Essential oils like lavender, clary sage, and ylang-ylang are known to soothe troubled minds, while a steamy facial or a cooling massage provides much-needed tension relief. So take a few grounding breaths and read on for a few calming options.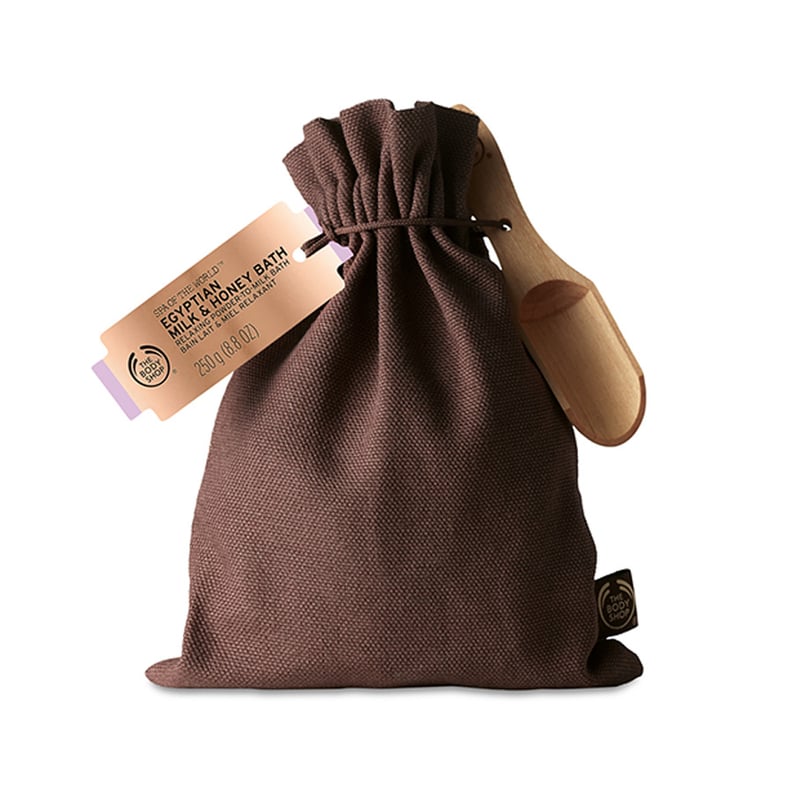 The Body Shop Egyptian Milk & Honey Bath
This comforting soak ($21) was inspired by the ancient bathing rituals of Cleopatra, who once relaxed in tubs full of milk and honey. However, The Body Shop's formula replaces the standard milk with a plant-based blend that gently nourishes skin.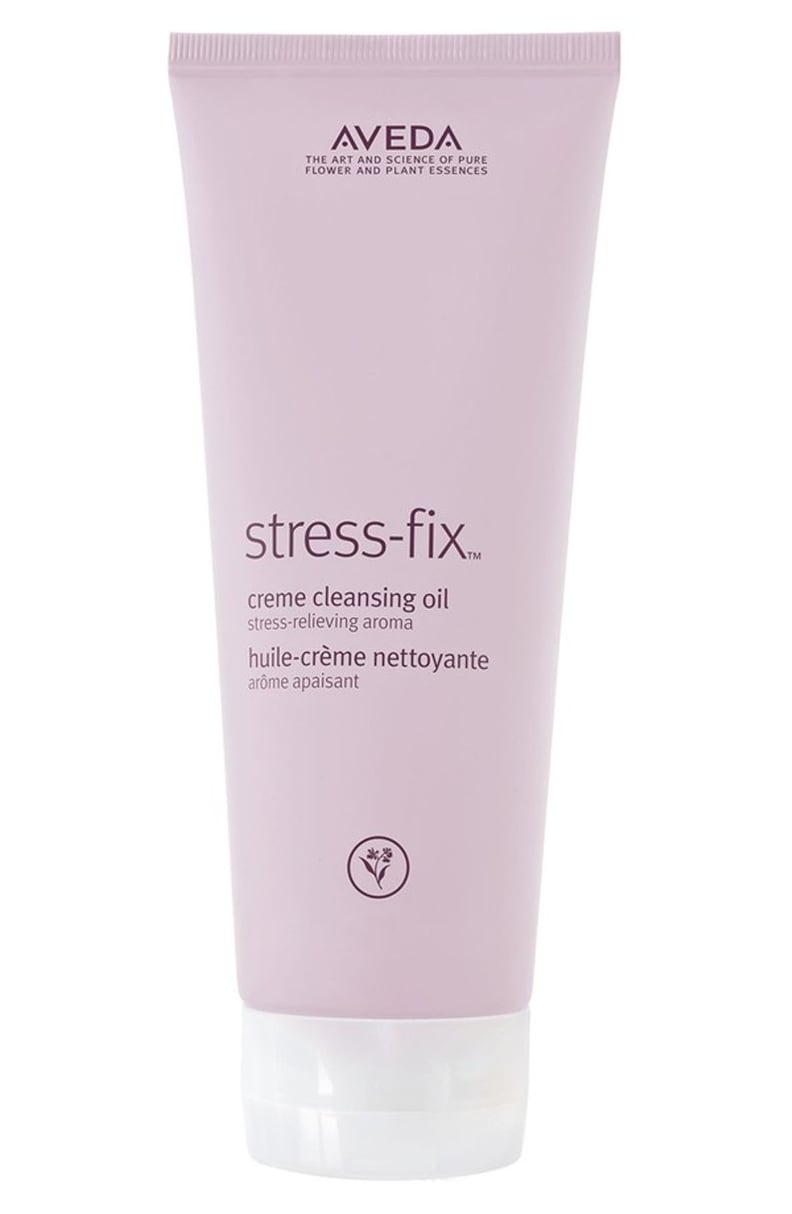 Aveda Stress-Fix Crème Cleansing Oil
This unique body cleansing oil ($28) features Aveda's aromatherapeutic blend of lavender, lavandin, and clary sage to calm your mind. After pouring some into your palms, raise your hands to your face and inhale its soothing scent deeply, then smooth over your limbs. Hopefully, once you rinse away the formula, you'll be cleansed of stress, too.
Clinique All About Eyes Serum De-Puffing Eye Massage
Puffy, tired eyes will welcome the massage from this soothing rollerball treatment ($30). The gel-like serum contains caffeine, so this pampering product will wake up the delicate skin of the area while smoothing away fine lines and bags.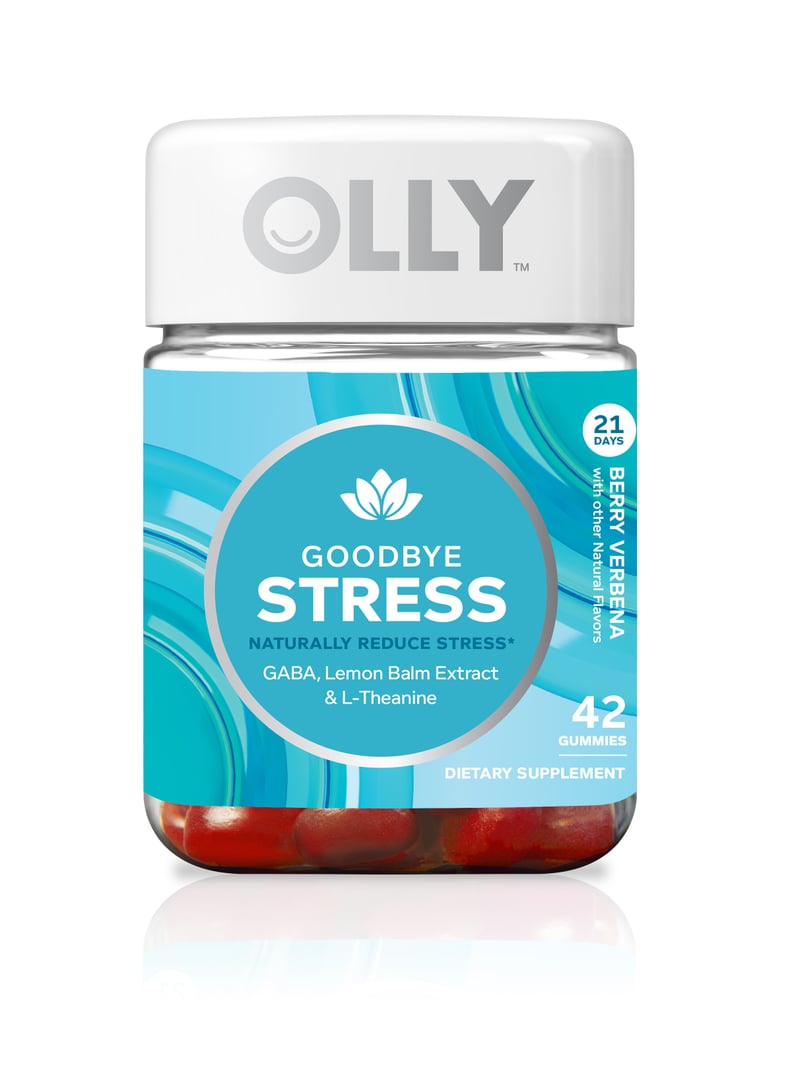 Olly Goodbye Stress Dietary Supplements
While you snack on a few of these strawberry-lemon-flavored gummies ($14), you'll be flooding your body with GABA, L-theanine, and lemon balm, active ingredients that all work to quiet a buzzing mind.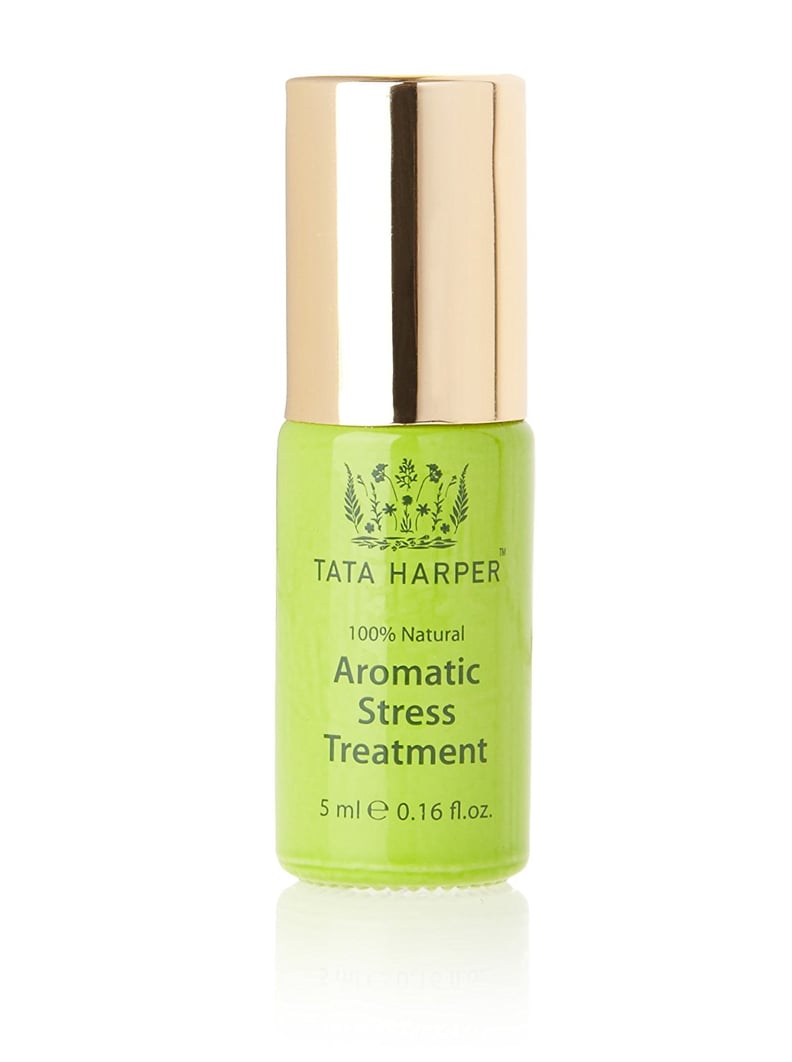 Tata Harper Aromatic Stress Treatment
Think of this Tata Harper aromatherapy oil ($80) as your secret weapon. The green floral and citrus notes of this are fresh and sophisticated, so it could double as a perfume, but you'll know that it's designed to help you combat stressful situations as you go throughout your day.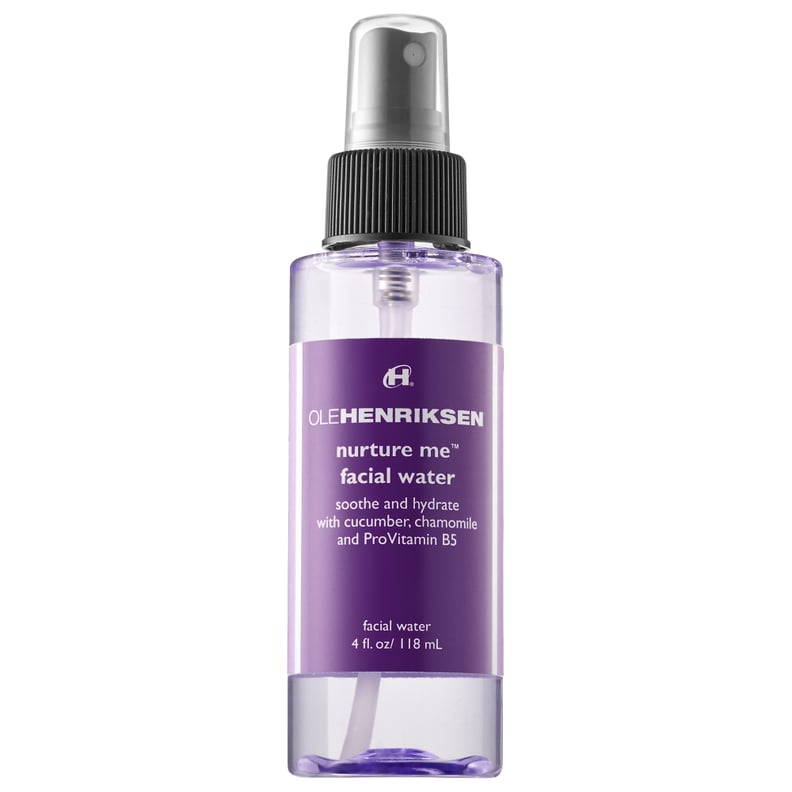 Ole Henriksen Nurture Me Facial Water
Devotees of face mists know how the mere action of spritzing can make life feel more zen. Ole Henriksen's potion ($22) blends cooling cucumber extract and calming chamomile with vitamin B5 to leave skin hydrated, refreshed, and radiant.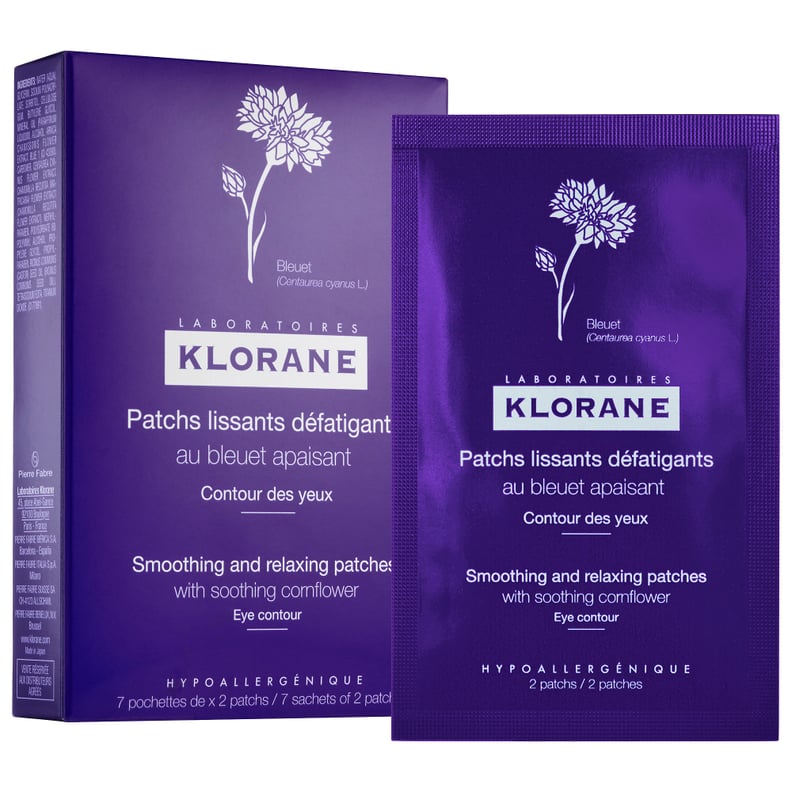 Klorane Smoothing and Relaxing Patches With Soothing Cornflower
No matter where you store them, these undereye patches ($24) feel ice cold once stuck on skin. Try wearing them under a pair of sunglasses as you run errands — after you complete your tasks, you'll look bright-eyed and well-rested.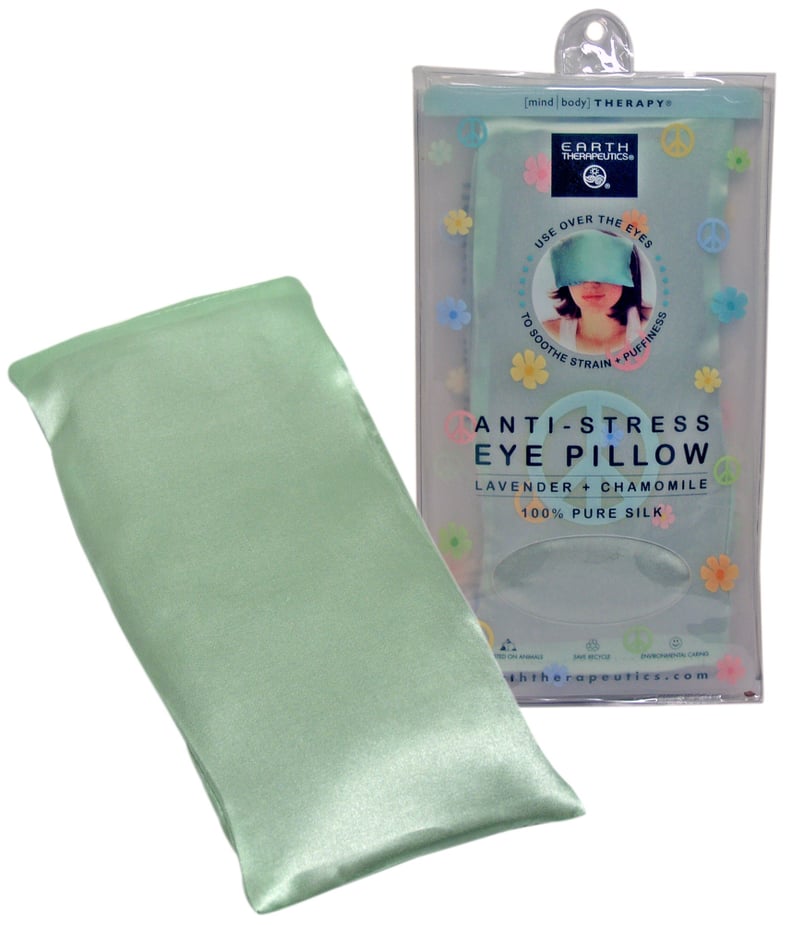 Earth Therapeutics Anti-Stress Silk Eye Pillow
The gentle weight of this aromatherapeutic eye pillow ($10) is unexpectedly quite comforting. Try resting it on your lids while napping or meditating to add an extra boost of relaxation to your experience.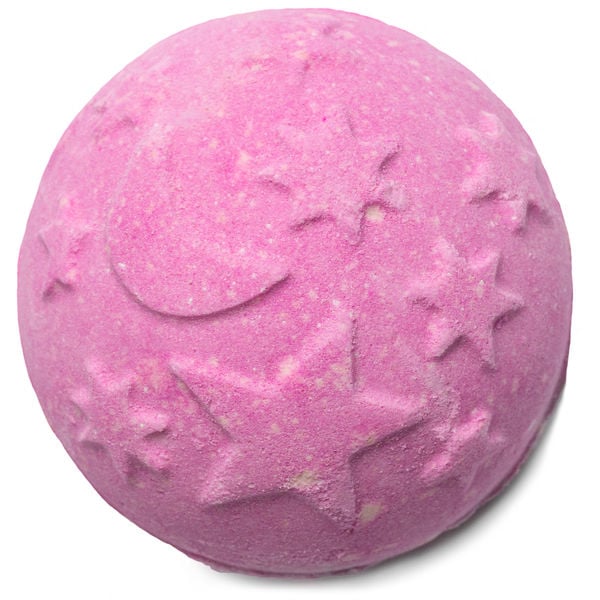 Lush Twilight Bath Bomb
If you like to start your evening ritual with a long, languorous bath, pop this lavender-laden bath bomb ($7) into your tub. It dissolves into clouds of deep purple, releasing glitter into the water and tranquil scents into the air, making you feel completely cozy before you tuck into bed for the night.
Dr. Dennis Gross Skincare Pro Facial Steamer
If you're feeling too overwhelmed to even head to a facial appointment, bring the spa into your bedroom instead. This professional steamer ($139) is simple to use, so you'll want to unwind with the pore-opening, skin-purifying treatment several times a week.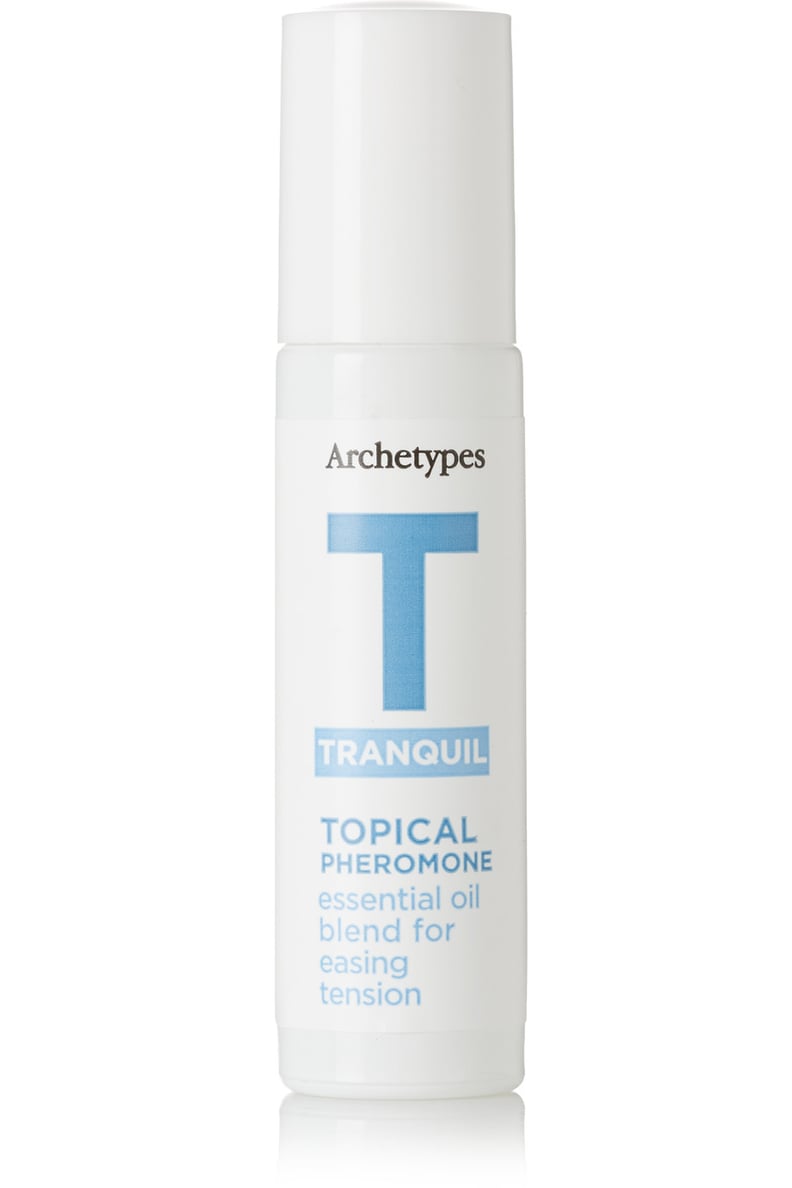 Archetypes Tranquil Topical Pheromone
This tension-relieving essential oil blend ($50) doesn't only contain relaxing ylang-ylang and bergamot but also features pheromones. Pheromones are chemical signals that the body both naturally produces and responds to, and by dabbing a bit of this cocktail under your nostrils, you'll be sending your body a strong sign to relax.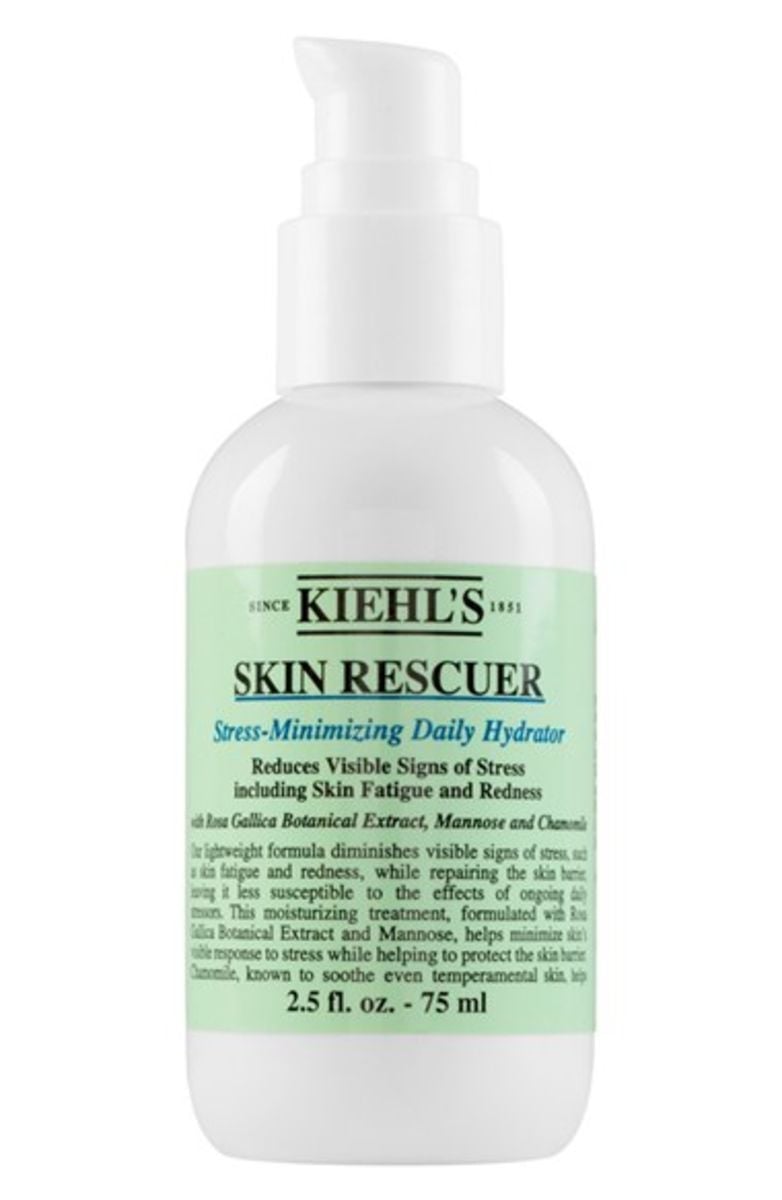 Kiehl's Skin Rescuer Stress-Minimizing Daily Hydrator
Stress can wreak havoc on skin by triggering breakouts, spurring blotchiness, or causing overall complexion dryness. Kiehl's skin savior ($40) soothes all these issues with Gallic rose extract, which calms inflammation, and mannose, a sugar that protects skin. Your skin will look clearer practically overnight.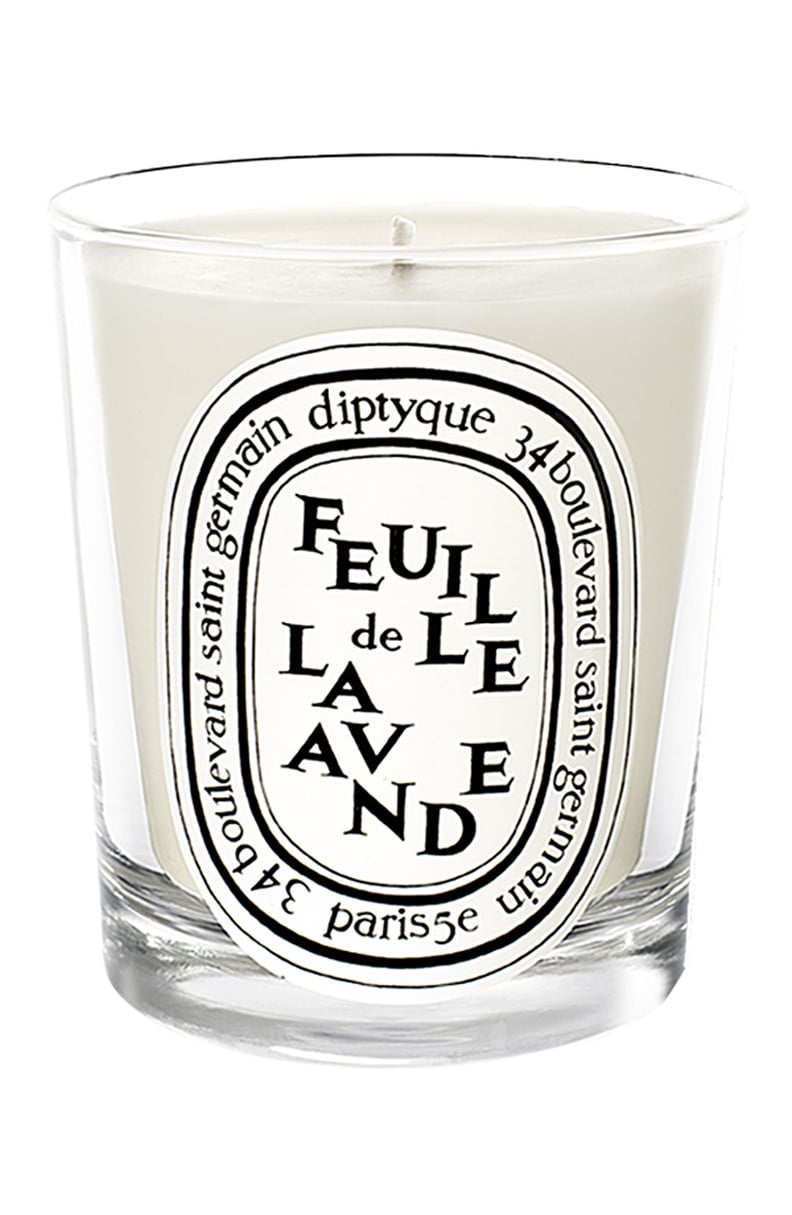 Diptyque Feuille de Lavande Candle
The scent of lavender is known to have a slight sedative effect on those suffering from stress. After a particularly taxing day, light up this lavender-infused votive ($62) and take some centering breaths.