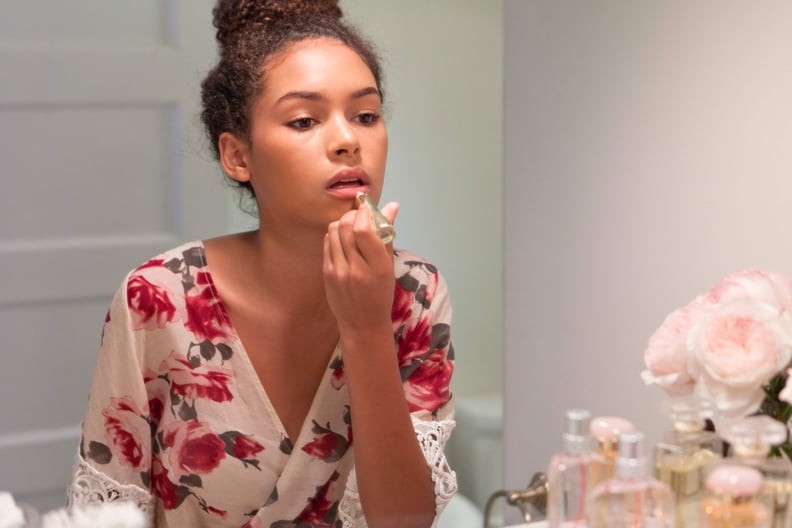 POPSUGAR Photography | Mark Popovich
POPSUGAR Photography | Mark Popovich
Every editorial product is independently selected by our editors. If you buy something through our links, we may earn commission.
Though we're always obsessed with the latest and greatest beauty products, there's a reason why some items in our routines are tried-and-true classics. One of our favorite iconic formulas is probably in the back of your medicine cabinet: Vaseline. It's been around for 150 years for a reason — Vaseline is a multitasking miracle cream, and it's time it got its due diligence. It's not just meant to be used for burns, as a lip balm, and as a diaper rash! Rather, it can be relied on for a slew of time- and money-saving tricks — that will keep you hydrated from head to toe. Read on and learn beauty hacks featuring petroleum jelly.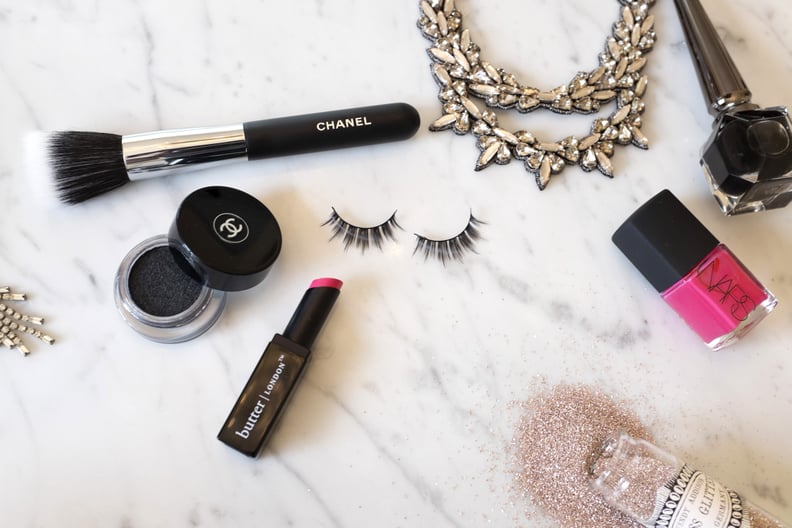 Help remove lash glue
Don't tug on those falsies at the end of the night. It's bad for the delicate skin around your eyes. When dealing with some particularly stuck lash strips, smudge some Vaseline into your lash line with a cotton swab. Wait a few minutes and then carefully peel away.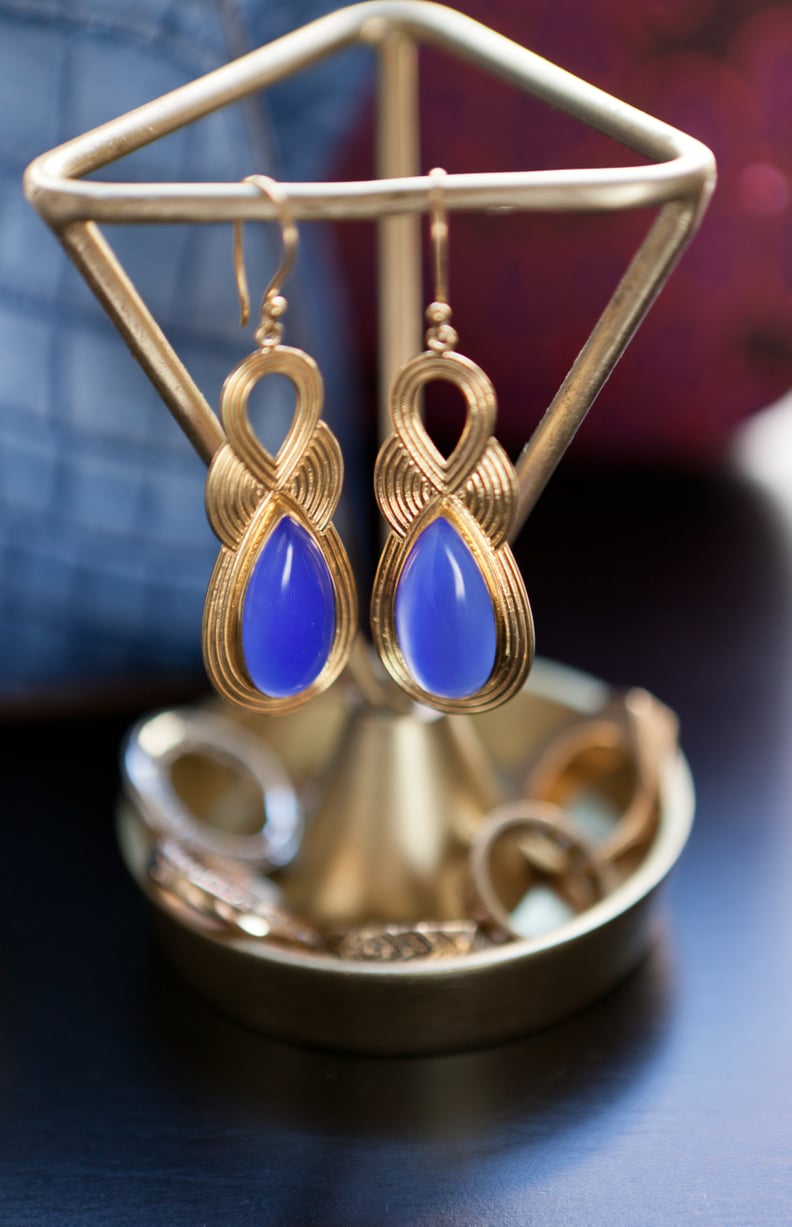 Aid earring insertion
If you don't wear earrings regularly, putting those studs in can be surprisingly painful. Rub your lobes with a little Vaseline beforehand for an easier time.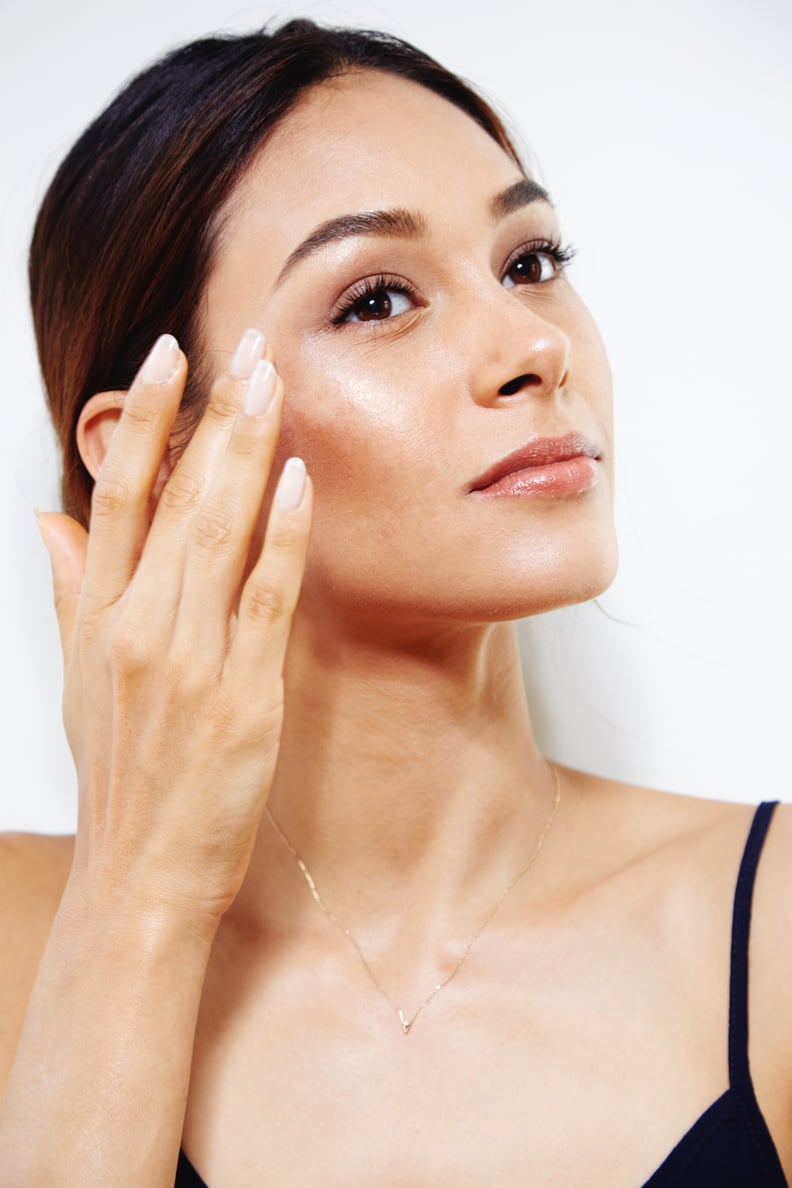 Highlight cheekbones
Illuminators are all the rage, but don't think you have to spend extra money to get the gorgeously glow-y look. Dab a bit of Vaseline on your cheekbones for a dewy finish.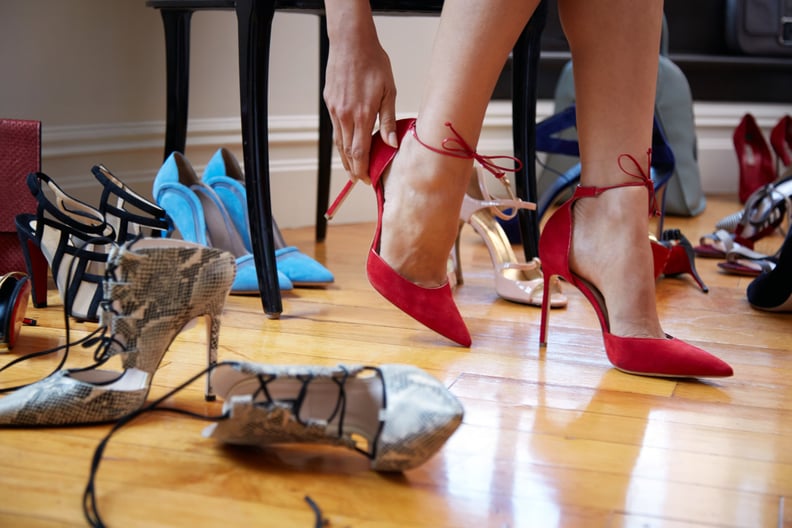 Soothe cracked heels overnight
Summer sandals can transform even the softest heel into a scratchy, flaky mess. Before bed, slather your feet in Vaseline and then put some socks on to wake up to tender tootsies.
Define lashes naturally
If you're more of a minimalist when it comes to beauty products, you can still get shiny, thicker-looking lashes without mascara. Vaseline applied to the area makes lashes look longer and more voluminous, and it's rumored to help them grow faster.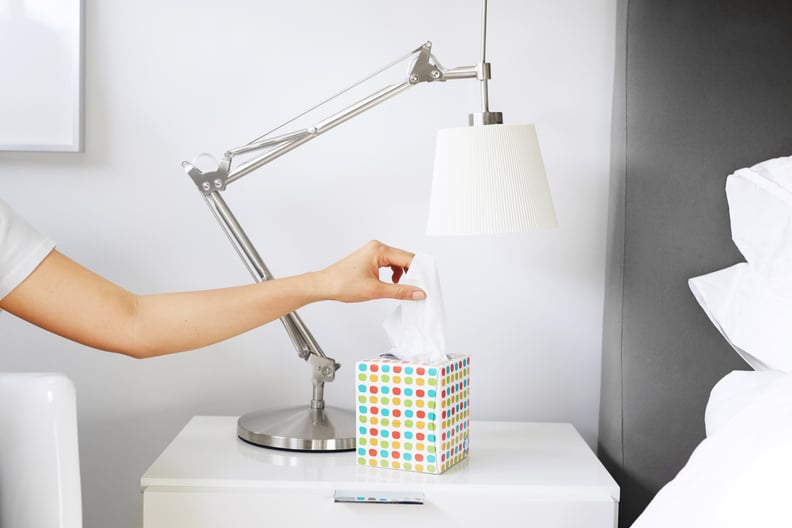 Protect a sore nose
When you have a cold or allergies, runny noses will often lead to redness in the area. Chapped, cracked skin caused by excessive tissue use can be avoided by dabbing a bit of Vaseline on and around your nostrils to add moisture back.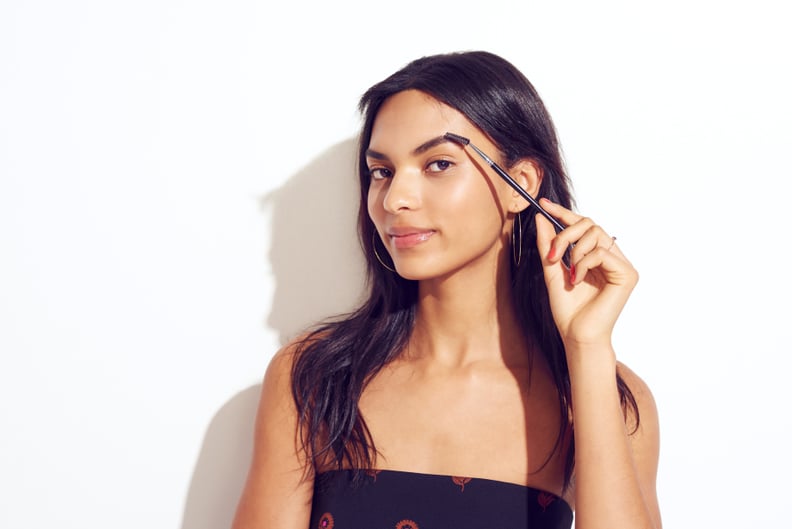 Tame stubborn brows
Eyebrow cowlicks are obnoxious, but smoothing some Vaseline over your brows will keep them in place all day. Dab the pad of your ring finger in the jar, rub both fingertips together to distribute the formula, and then smooth it over your arches. For a sleeker, more defined look, follow by styling strands with a brow comb.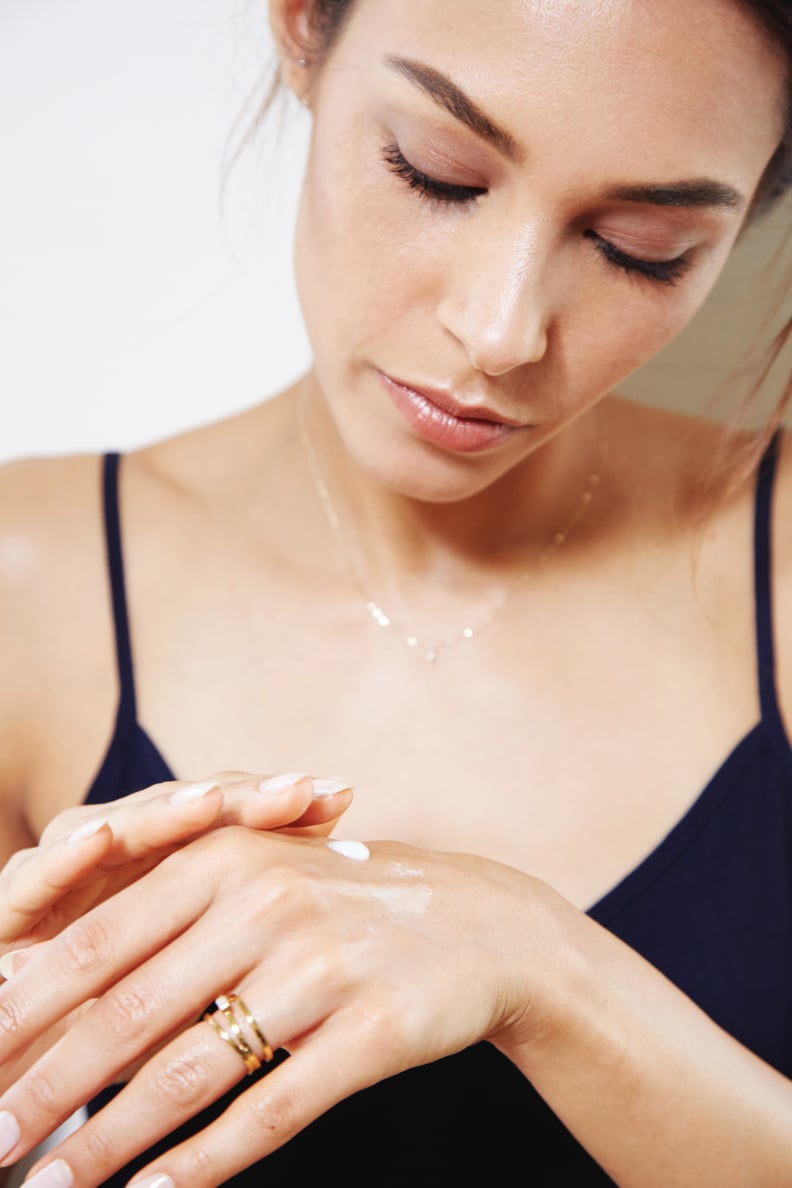 Moisturize your face
Contrary to what you may think, Vaseline is noncomedogenic, making it OK for use as a face cream without worrying about clogged pores. While acne-prone beauties may want to confirm with their dermatologists, others may just want to give it a whirl. As Redditors say, go ahead and live that #sluglife.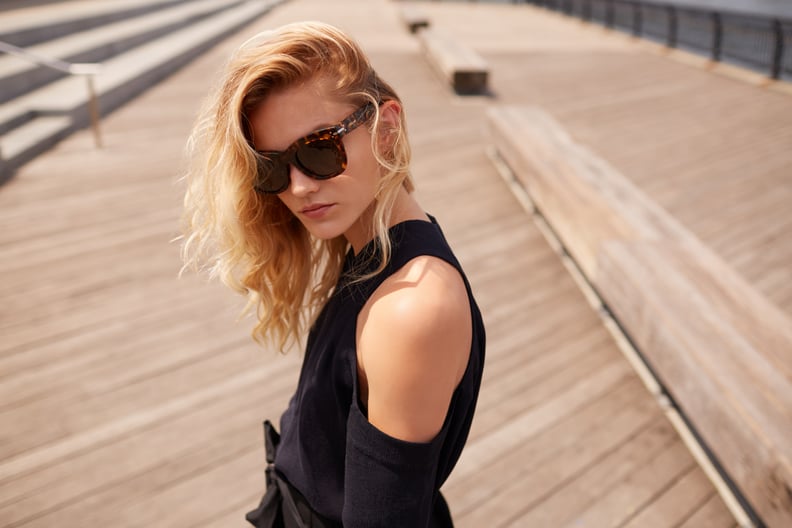 Protect skin when dyeing your hair
It's hard to convince your date that your hair is naturally red if you have patches of hair color on your forehead. By slicking some dabs of Vaseline on your hairline before your appointment, the dye will stain the jelly, not your skin.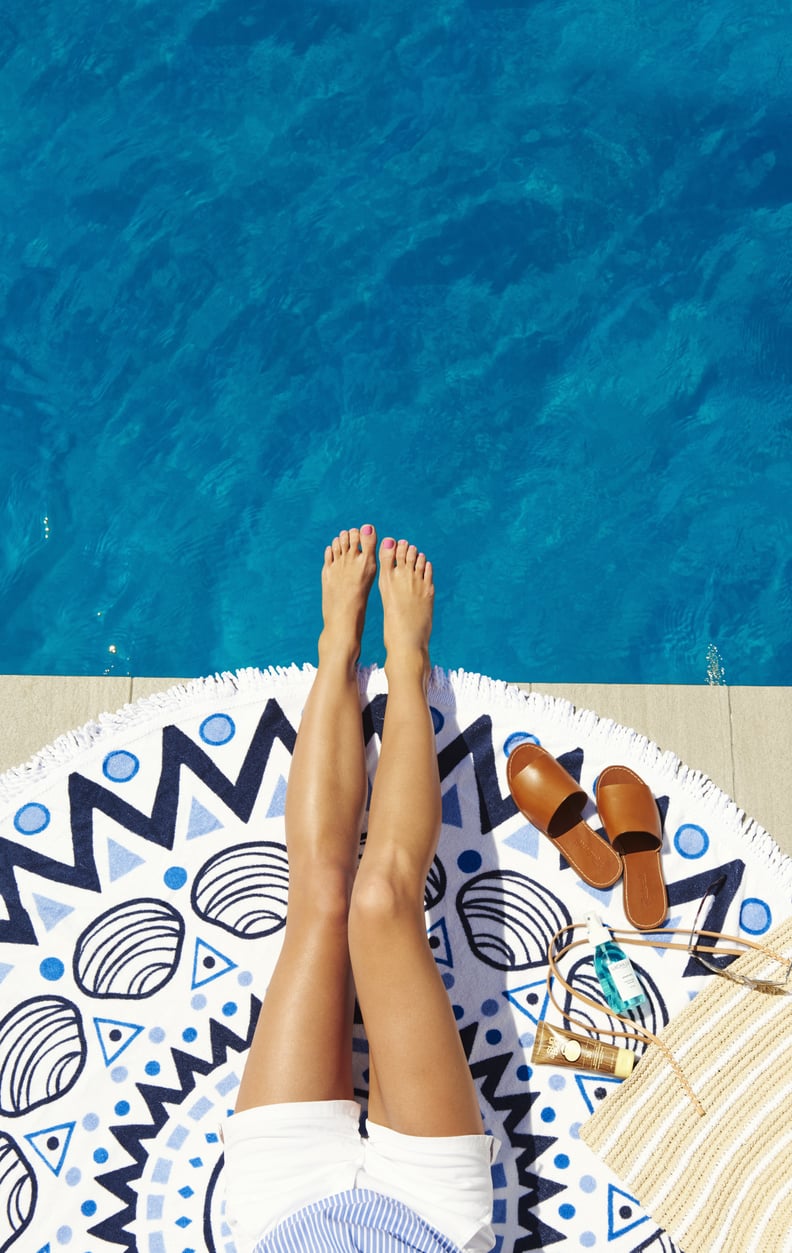 Prevent self-tanning mishaps
After faux tanning, do you have more stripes, patches, and spots than a wild cat on the savannah? Try using Vaseline on trouble spots such as ankles, elbows, knees, and wrists before self-tanner application — the ointment will act as a barrier cream on these drier areas and prevent uneven absorption for a smoother-looking glow.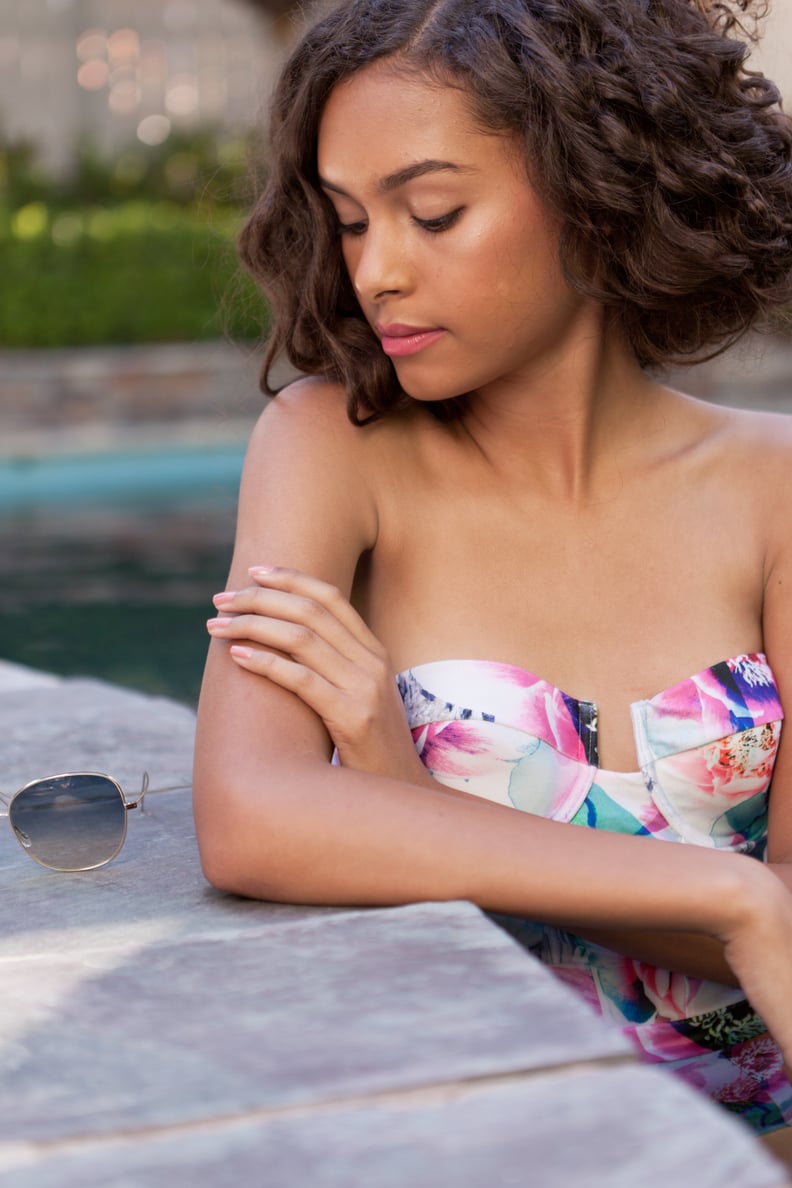 Help heal sunburned skin
If you forgot to reapply your SPF at the beach and are paying the price with painful, red skin, liberally apply Vaseline to the affected area — it'll help lock in moisture to your dried-out skin and prevent snake-like peeling.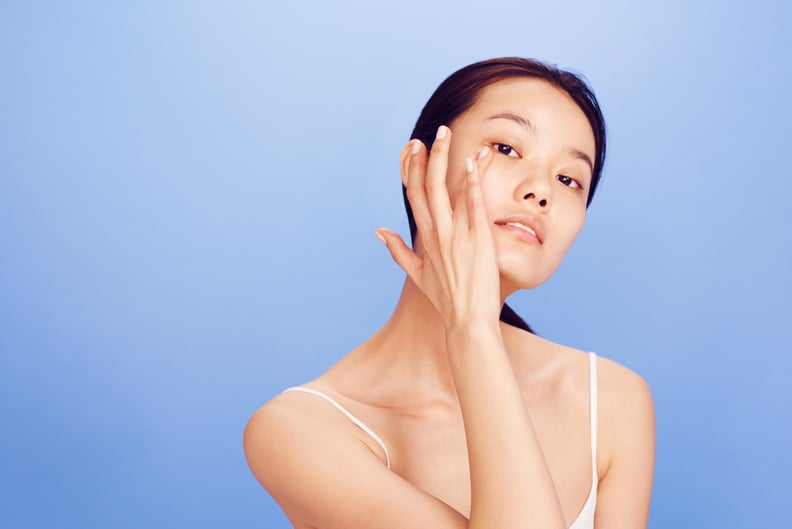 Boost your eye serum
Dotting Vaseline over your eye serum or face cream can double the strength of the first layer's ingredients (because Vaseline prevents moisture evaporation). Just don't apply over retinol-based formulas or other similarly powerful products — it may irritate your skin.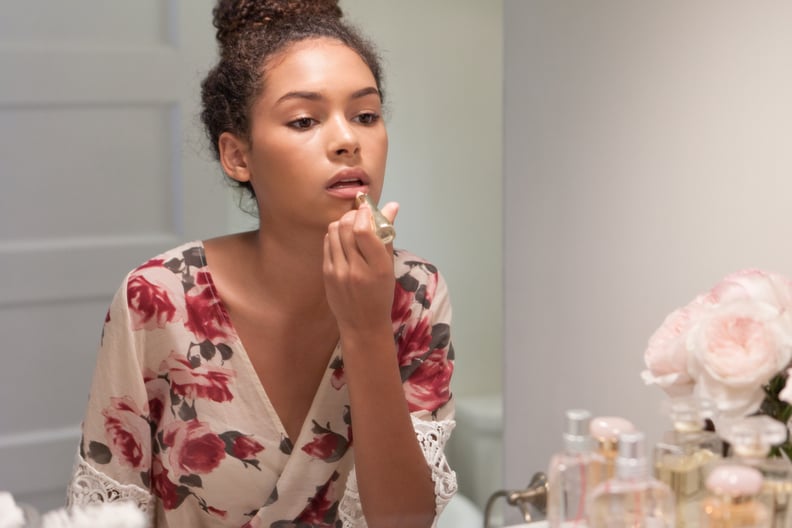 Make a DIY lip scrub
A pout with enough flakes to rival a croissant is no match for matte lipstick. By mixing ordinary sugar with an eighth of a teaspoon of Vaseline, you can create an easy lip scrub for a supersmooth lipstick canvas. If you're looking to exfoliate your whole body, use more Vaseline and substitute kosher salt for the sugar — the larger grains will be more effective on rough body skin.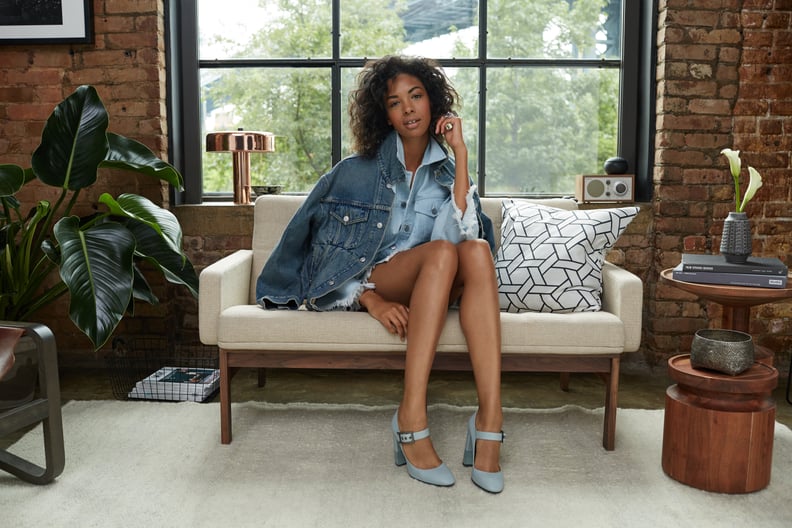 Glam up your gams
While there are many body parts to admire at the Victoria's Secret Fashion Show, our biggest sources of envy are, undoubtedly, the models' legs. Get that sexy sheen on your gams with a slick of Vaseline up each shin. Looking for a bit of a sun-kissed glow with your body gloss? Mix some petroleum jelly with an old, cracked bronzer, and smooth it over your legs.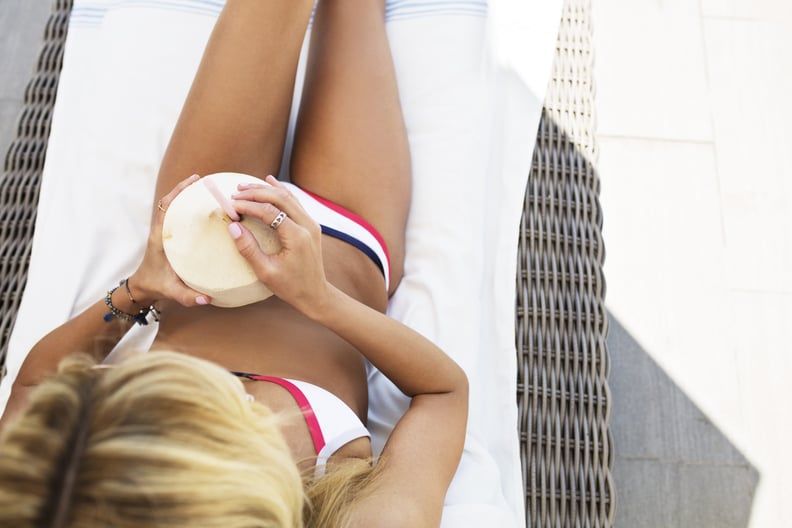 Help prevent chafing
Not everyone is blessed with thin thighs. If you suffer from skin chafing, apply a small amount to the area so thighs will glide against each other instead of rub to the point of a rash.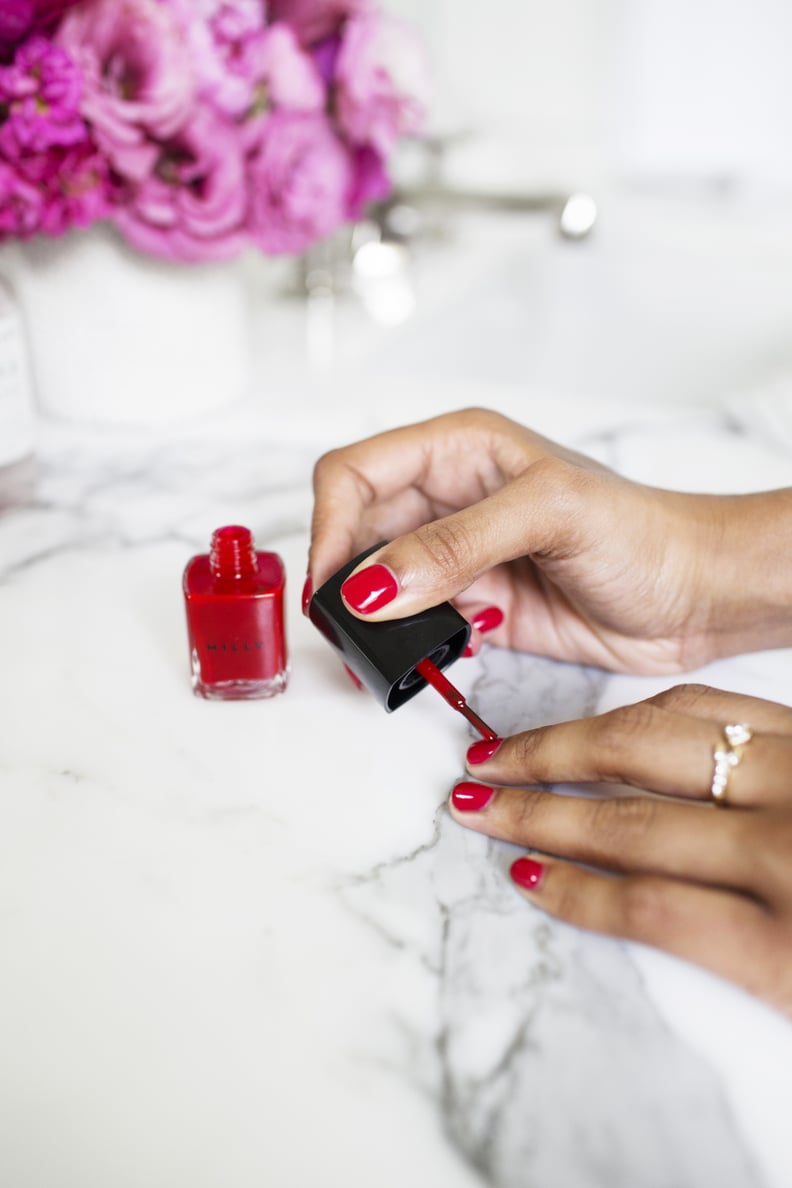 Soothe dry cuticles
If you get gel manicures, you know that the removal process can be harsh. Use a pea-size amount of Vaseline for all 10 fingers to soften up and soothe your skin.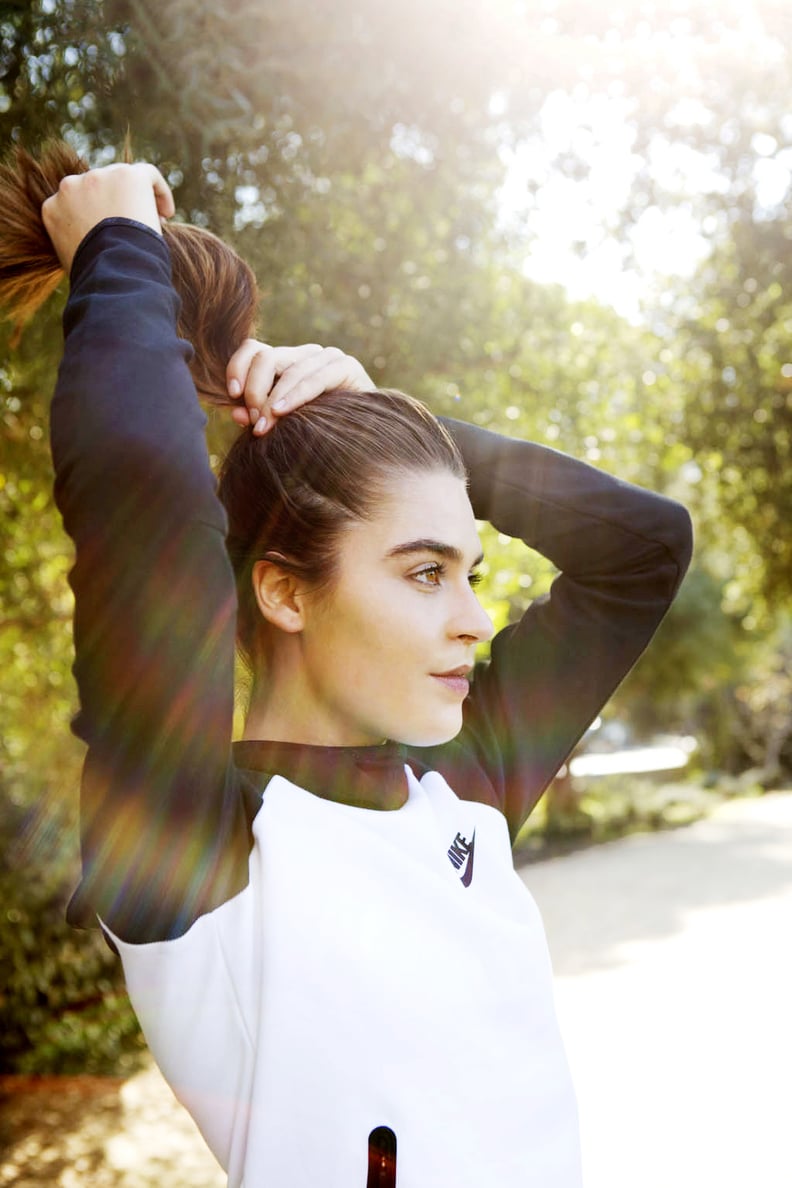 Ground flyaways
If your hair is naturally pin straight or you've taken a hot tool to it for transformed tresses, you know the trials of static and flyaways. Tame those free-spirited strands by slicking a small amount of Vaseline on the ends. Be careful — too much and you'll look like you've skipped more than a week of dry shampoo.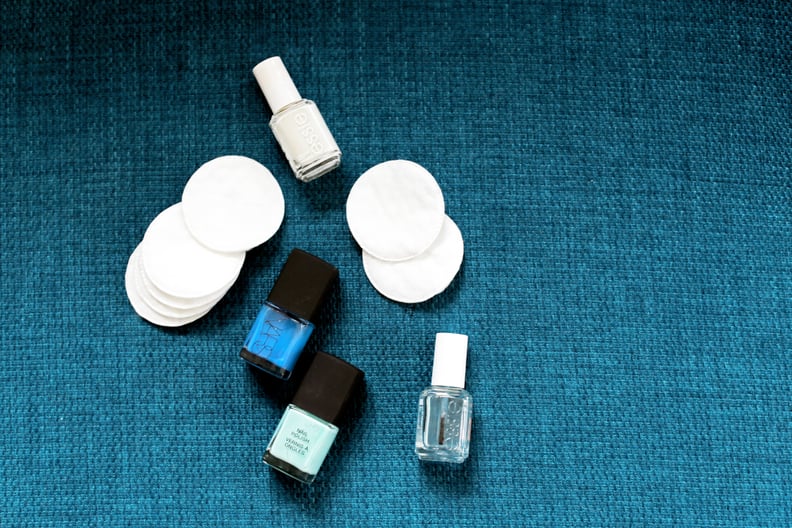 Open your stuck nail polish
We love a good DIY manicure but hate struggling to unscrew the cap of our nail polish. Skip asking your boyfriend to open your lacquer every time you paint your nails — just a smidge of Vaseline on the bottle's thread will ensure it's ready to open at game time.