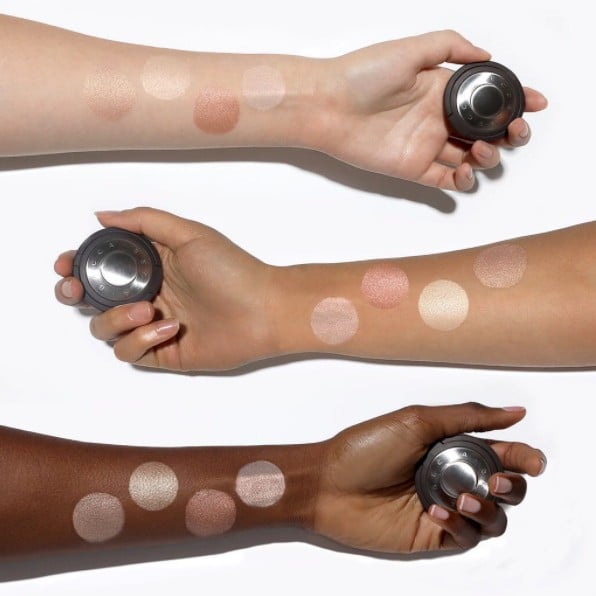 For any makeup junkie, one of the most difficult parts of packing for a trip is having to edit down your beauty products. As tempting as it is to bring an extra suitcase of all your "essentials," it's more practical to keep it all in one compact beauty bag. One thing you now won't have to go without is your favorite Becca highlighter.
The brand just launched mini versions of its popular shades — Rose Gold, Moonstone, and Opal — and a brand new hue, Vanilla Quartz. Yes, they're adorable. Even better, they're affordable — instead of the usual $38, the mini versions are half the price at $19. Aside from the convenience of the smaller size, you also won't have to worry about the tragedy of losing your beloved full-sized Shimmering Skin Perfector on your travels. Our hearts sink just thinking of it.
What makes these highlighters so popular are the way the highly pigmented powders light up your face with super reflective — but not glittery — shine. They each contain fine, multi-toned pigment pearls that blend in seamlessly and flatter no matter what skin tone you have (as you can see from the swatches above). They also have a silky formula that doesn't get all over your clothes when you're applying and is buildable (so if a "flare highlight" is your thing, you could definitely achieve it).
Shop all of the new minis, ahead.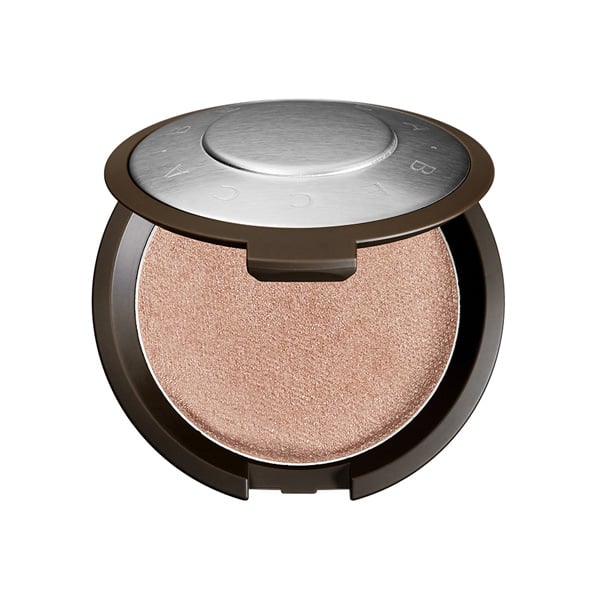 Becca Rose Gold Shimmering Skin Perfector Pressed Highlighter Mini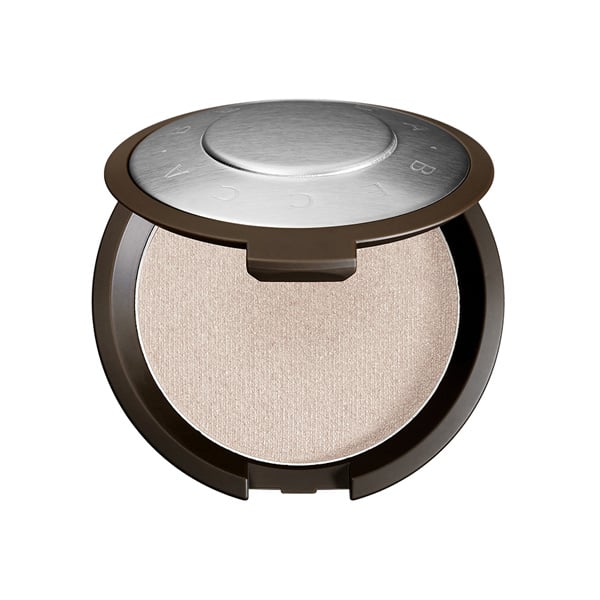 Becca Vanilla Quartz Shimmering Skin Perfector Pressed Highlighter Mini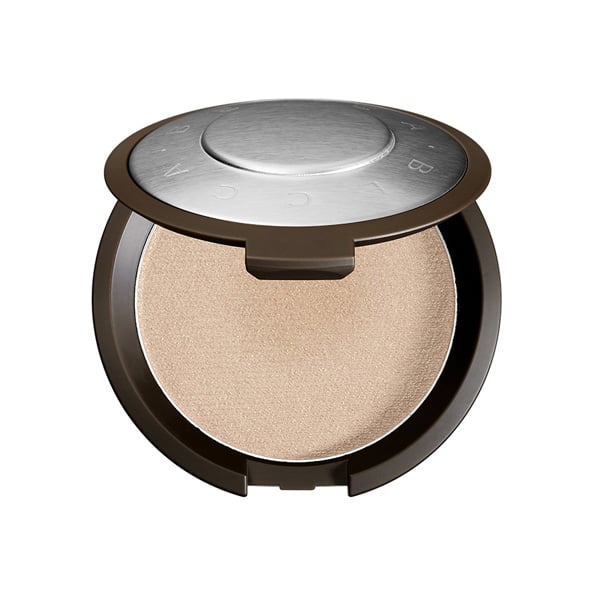 Becca Moonstone Shimmering Skin Perfector Pressed Highlighter Mini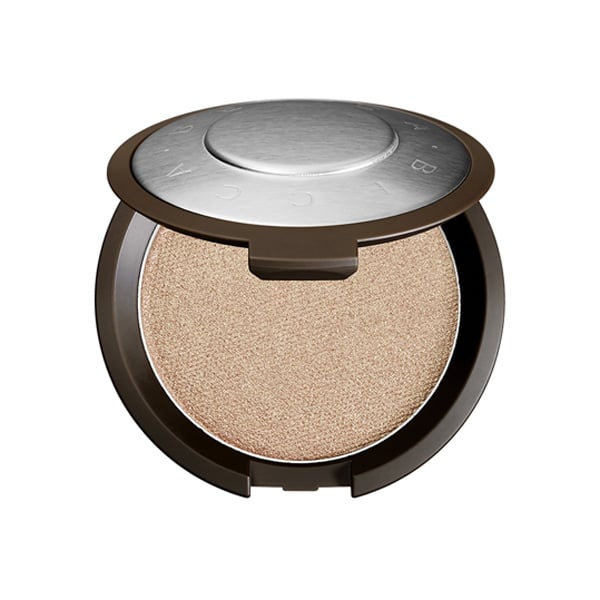 Becca Opal Shimmering Skin Perfector Pressed Highlighter Mini