Benefit Fluff Up Brow Wax Review With Photos
The 1 Product That Infinitely Upped My Brow Game
As POPSUGAR editors, we independently select and write about stuff we love and think you'll like too. If you buy a product we have recommended, we may receive affiliate commission, which in turn supports our work.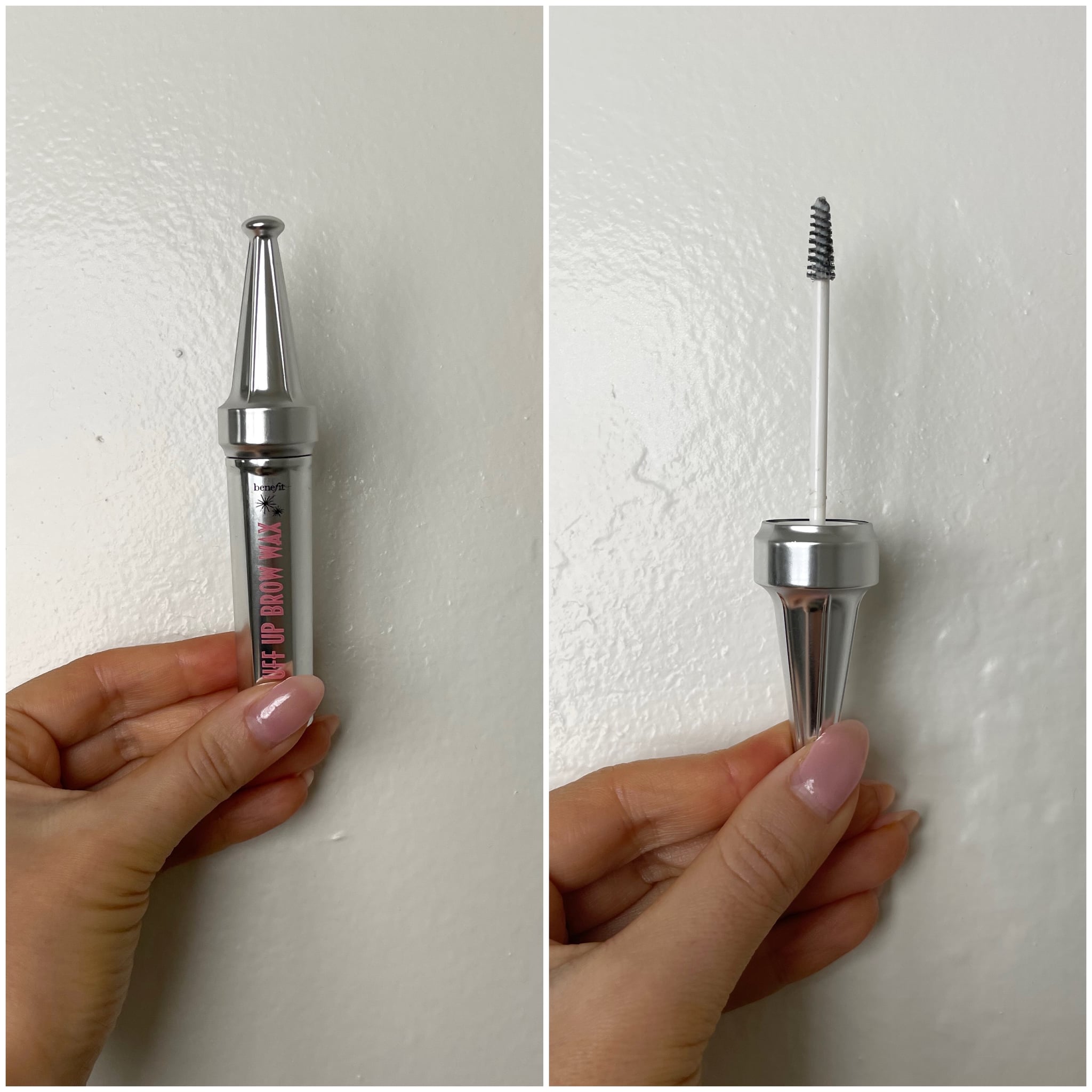 Benefit recently launched the Fluff Up Brow Wax.
The product is a flexible brow texturizing wax.
One editor tested the product and is sharing her results.
I have barely there brows, and I refuse to accept it. After finally realizing that getting them waxed at the nail salon after my biweekly pedicures probably wasn't the best move, I've tried a lot of tricks to get them looking their best. I use a brow growth serum nightly that has worked wonders, and I also regularly tint my eyebrows at home to make sure they look as full as possible. Still, my eyebrows are nothing without a good product to hold them in place all day.
I've cycled through quite a few, but the brand I always turn to, Benefit, recently launched a product I don't know how I ever lived without: the Fluff Up Brow Wax ($26).
About the Benefit Fluff Up Brow Wax
It features jojoba seed oil and shea butter to condition hair, as well as argan oil to promote hair growth.
The formula is clear and promises to be flake- and crunch-free.
It's also waterproof, sweatproof, and humidity-proof.
The product is available in a full size and a mini size.
How to Use the Benefit Fluff Up Brow Wax
The brand recommends using the product a few different ways. You can either brush the wax through the brow hairs using upward strokes — which will leave hair looking fluffy and texturized — or you can comb the hairs against the direction of natural growth, which will give you even more of a feathered look. You can also use it on its own or layer it over other brow products like pencils or pens.
Because I have sparse eyebrows, I like to start out by filling in my brows with tiny hair strokes using a brow pen. From there, I coat my eyebrows with the brow wax using upward strokes, then I brush everything into my desired shape. On the days when I'm feeling extra lazy, I skip the fill-in altogether and go straight for the brow wax. It gives me a put-together look with minimal effort.
What I Like About the Benefit Fluff Up Brow Wax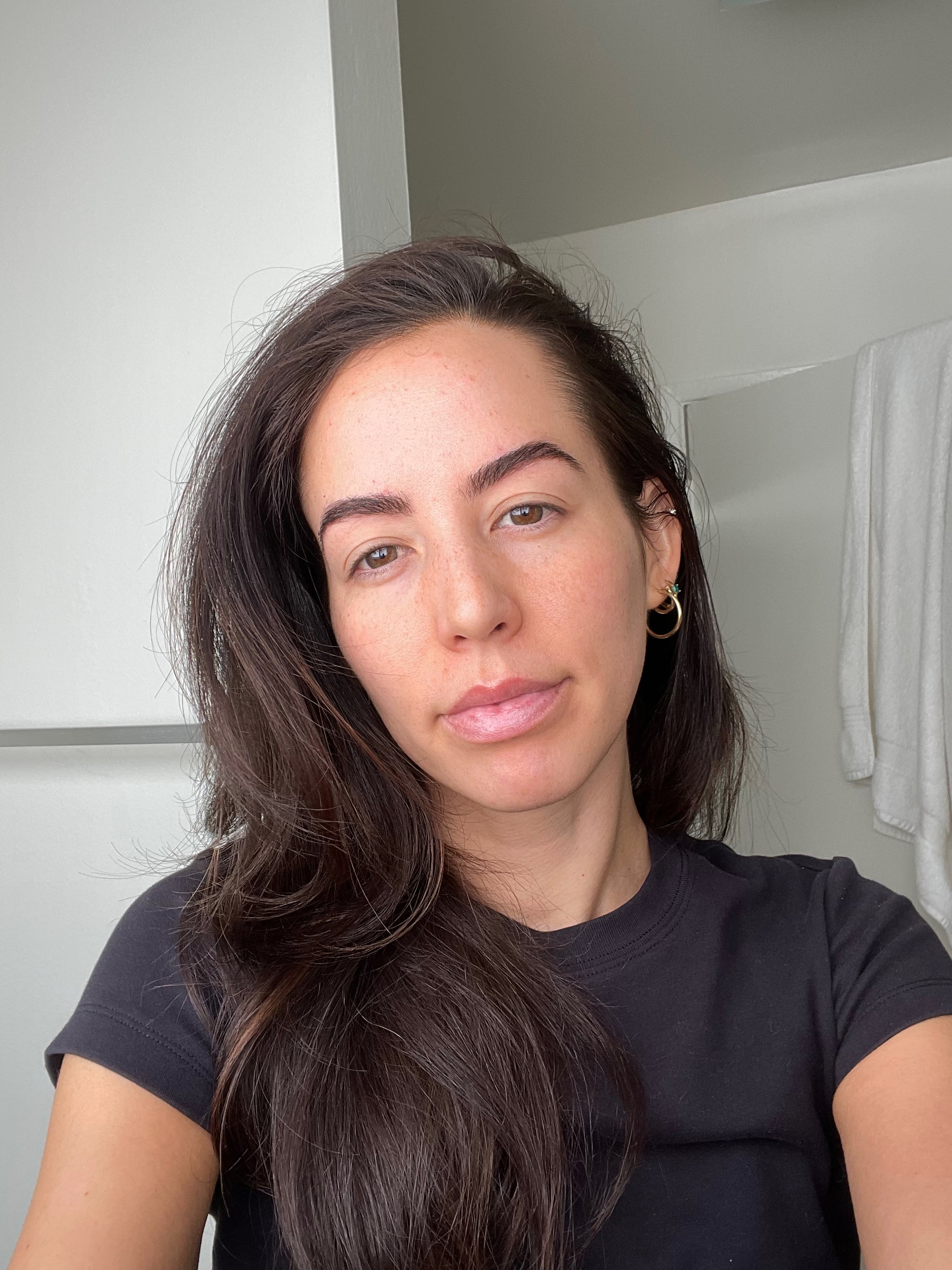 I've been using this brow wax for a couple of months now, and it's become the one product I reach for most often, whether I'm doing a full face of makeup or a makeup-free day. It has an elongated wand with a tapered brush that makes the application seamless. I like that the formula is flexible and doesn't leave my brows feeling completely stiff or hard and crunchy, but it still manages to hold everything in place for hours. Plus, I've worn it plenty of times through sweaty workouts, and it always keeps my brows intact no matter what.
It's also buildable, and although it initially has a milky-white color to it, it dries clear and doesn't leave an unpleasant residue.
What to Consider Before Trying the Benefit Fluff Up Brow Wax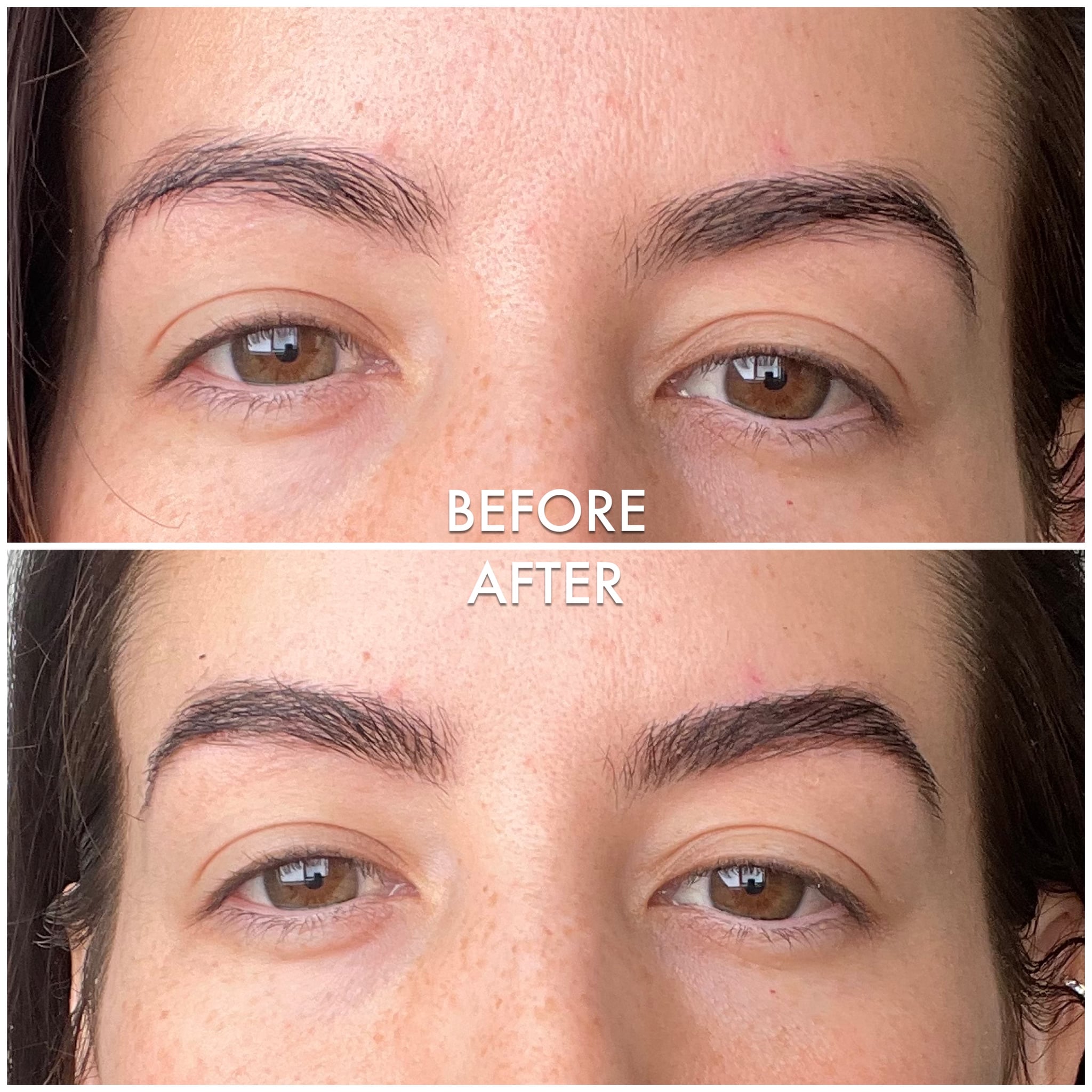 This product is a little on the pricey side for a brow wax, but in my opinion, it's worth every penny. A little bit goes a long way, and I still have plenty to get through even though I've been using it every day for the last couple of months.
If you're someone who loves the look of soap brows or laminated brows but doesn't like the funky, crunchy feeling that usually comes with it, I'd recommend giving this product a try. It gives you all the benefits of a soap brow — the sleek look and the all-day hold — without the gross residue.
Where Is the Benefit Fluff Up Brow Wax Available?
The Benefit Fluff Up Brow Wax is currently available on the Benefit website ($26), Ulta.com ($26), Nordstrom.com ($26), and Sephora.com ($26).
Rating:
Image Source: POPSUGAR Photography / Renee Rodriguez