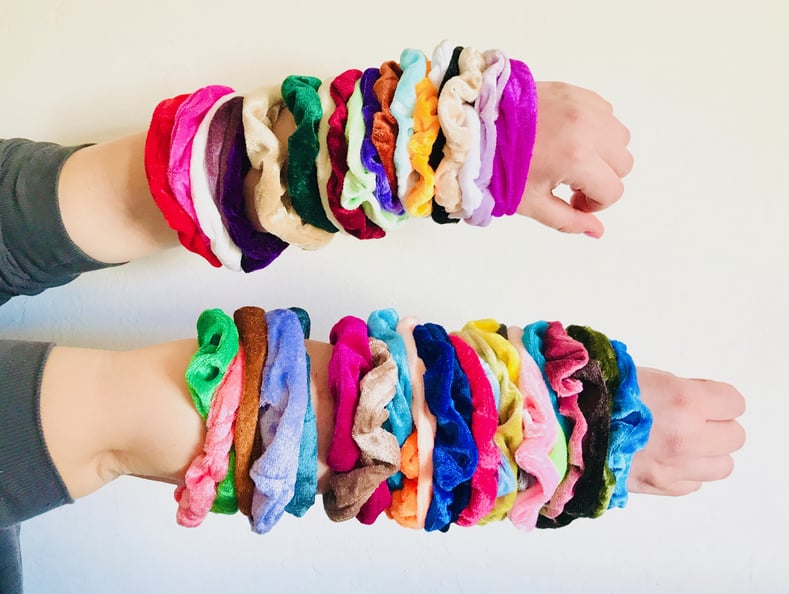 POPSUGAR Photography | Macy Cate Williams
POPSUGAR Photography | Macy Cate Williams
Every editorial product is independently selected by our editors. If you buy something through our links, we may earn commission.
I am so guilty of constantly losing any and all hair accessories I own. I couldn't keep track of a hair tie to save my life. That's why I pounced on the opportunity to buy this Chloven 45-Piece Hair Scrunchies Set ($6) — it's been a bestseller on Amazon for months. Over 9,000 customers have reviewed the set, and 87 percent of them give it a perfect five stars; that's insanely good. Forty-five scrunchies for only $6 seems too good to be true, but I can tell you they're totally worth the hype.
The set arrived neatly packaged, and I was immediately impressed by the variety of colors. The velvet-like texture is soft and has a luxe look. These scrunchies grip my hair without slipping out — a dream! Now I have one for every single outfit I own. Read on for all my photos of the scrunchie set and some additional product info. For such an awesome price, it's worth the purchase. I pinky promise!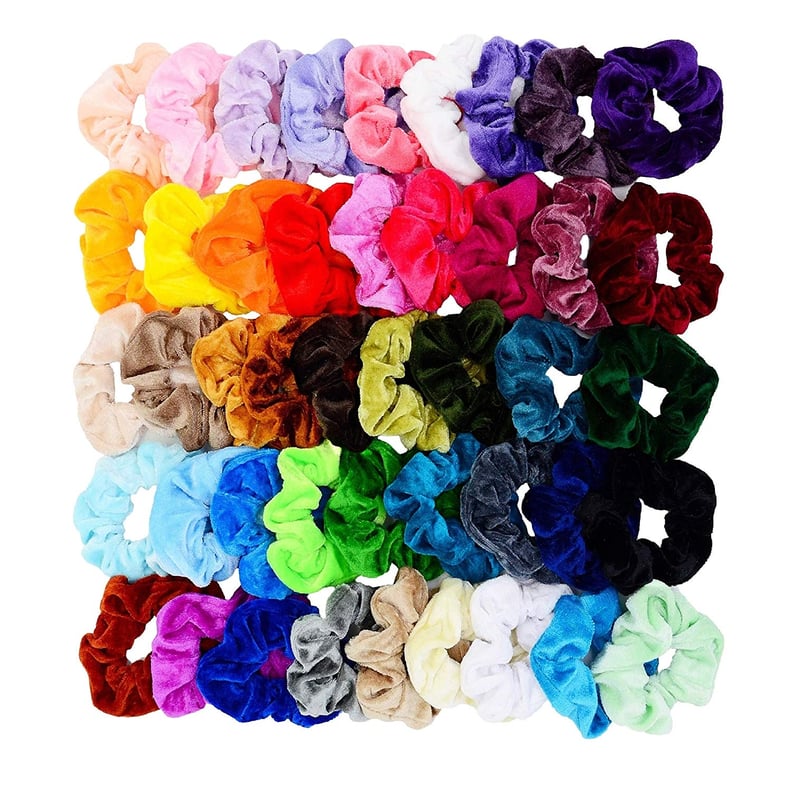 Chloven 45-Piece Hair Scrunchies Set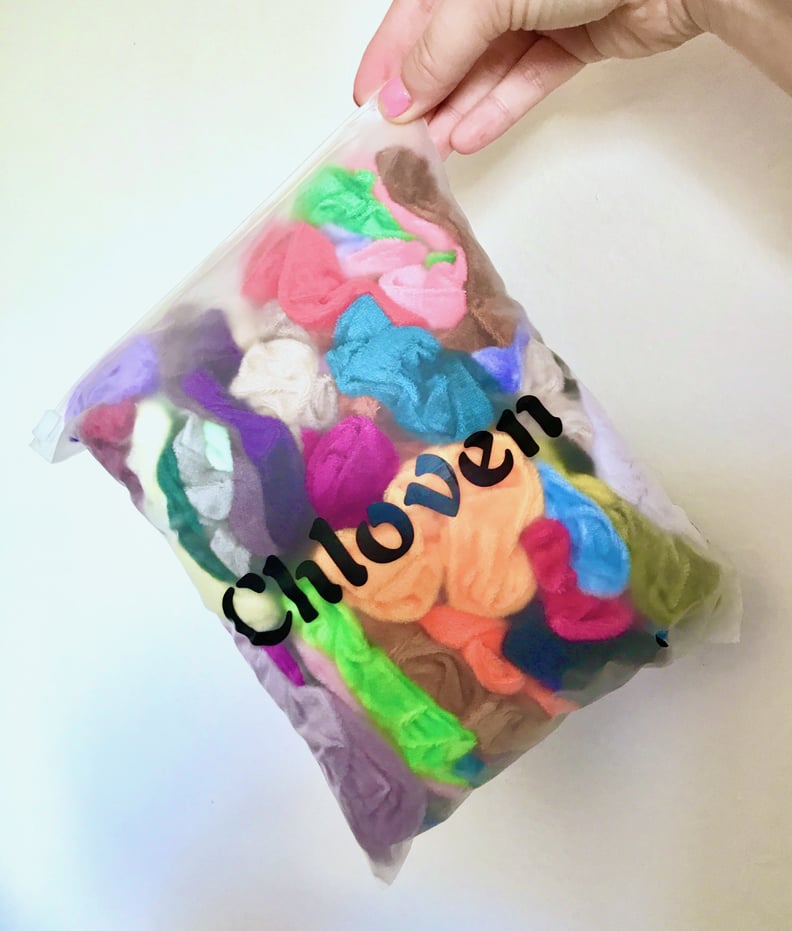 The Packaging
The set comes in a nice, durable ziplock bag. I will definitely continue to store them in this pouch.
Soft Fabric
The velvet-like fabric of these scrunchies is gentle on your hair, yet doesn't slip.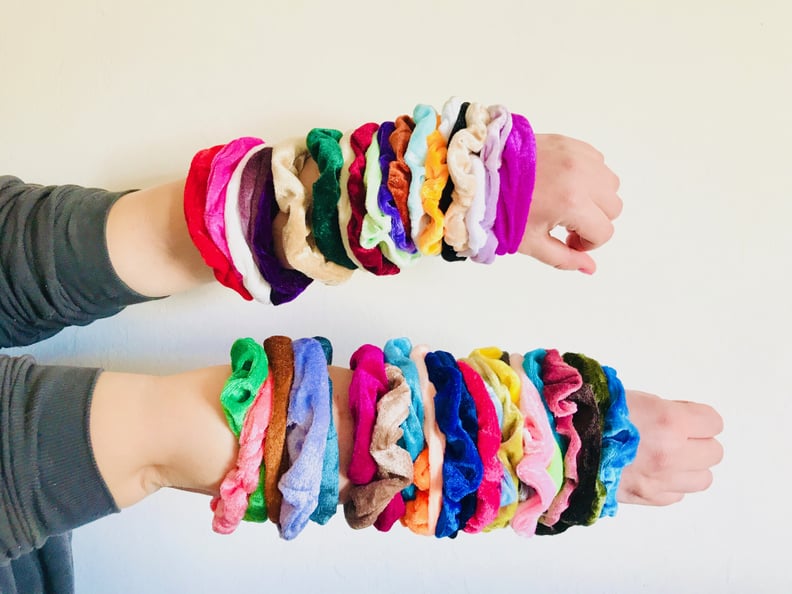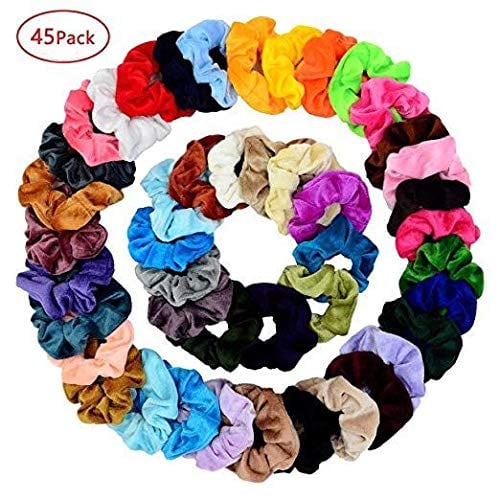 Chloven 45-Piece Hair Scrunchies Set