A Guide to the Best Cuticle Oils Out There
As POPSUGAR editors, we independently select and write about stuff we love and think you'll like too. If you buy a product we have recommended, we may receive affiliate commission, which in turn supports our work.
While there's nothing we love more than a fresh manicure, we understand that sometimes nail maintenance can fall to the wayside. The truth is, not everyone has the time (or the funds) to make frequent salon appointments — or even a little DIY session in your bathroom — a top priority. However, there are a few things you can do daily to make sure your nails are staying in tip-top shape. On the more involved side, you could try nail cycling. On the "I don't even have time to sleep" side, how about a few swipes of cuticle oil to your nail beds once or twice a day?
Cuticle oil has plenty of benefits, and it doesn't take too much time or commitment to see major results. Just a few drops a day can help moisturize the area around your nails as well as your nail beds. It can also aid in preventing hangnails and dry, cracked nails. All you have to do is swipe it on, rub it in, and you're good to go.
However, with so many different options out there, it can be hard figuring out which one is right for you. Luckily, we've tested hundreds of products and whittled it down to our top picks. Keep scrolling to find the best cuticle oils our editors love.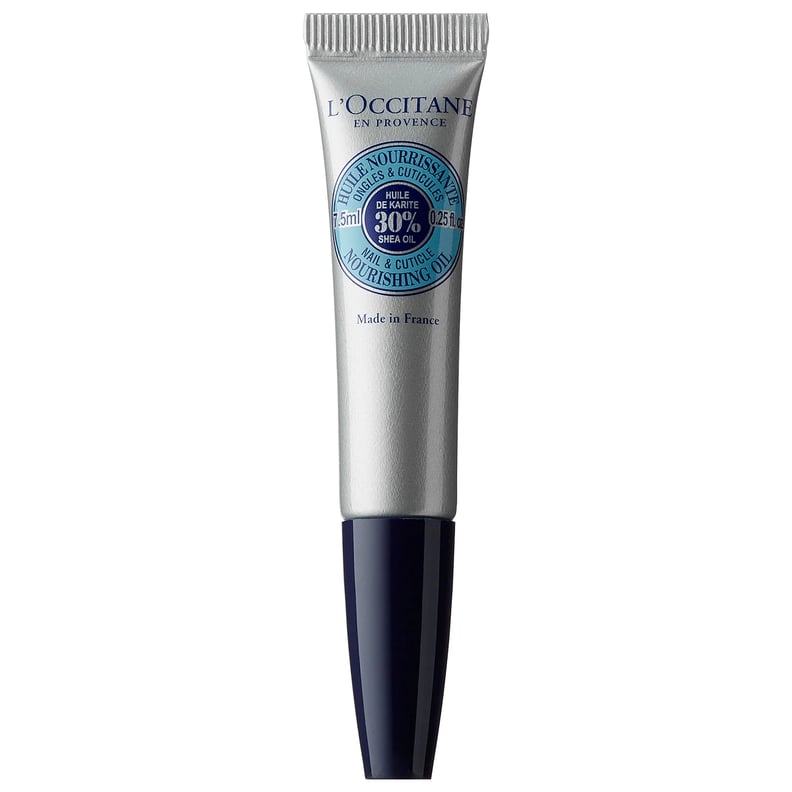 Best Swipe-On Cuticle Oil
L'Occitane Shea Nail and Cuticle Oil ($22)
You know how some people hoard lipsticks? We hoard this L'Occitane Shea Nail and Cuticle Oil. Some of our editors keep one in every purse, because it's the best mess-free way to treat your nails. It's made with shea, apricot, and sweet almond oils which feels luxurious and will keep your nails hydrated all day long.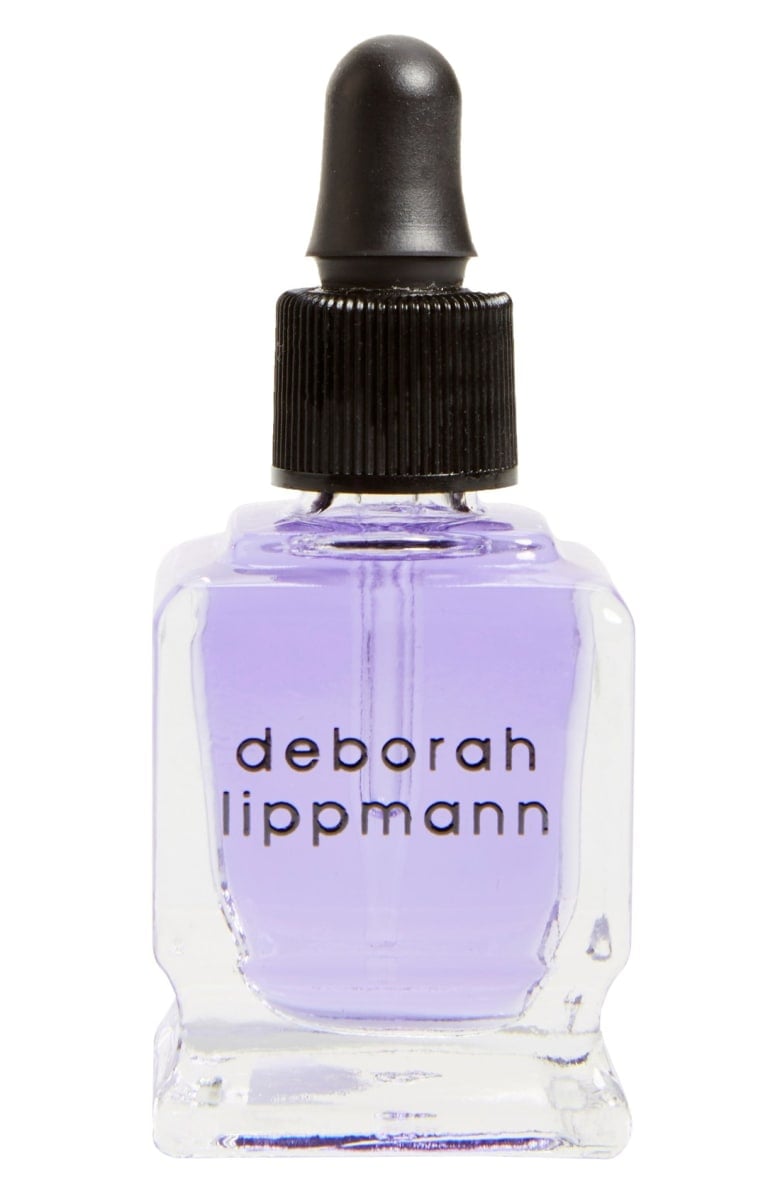 Best Dropper Cuticle Oil
Deborah Lippmann Cuticle Oil ($22)
If dryness is your problem, reach for this Deborah Lippmann Cuticle Oil. It's moisturizing but nonsticky, so you can shake someone's hand after applying without having them think you just ate a greasy slice of pizza. It's made using jojoba and coconut oils, plus vitamin E for the smoothest nail beds around.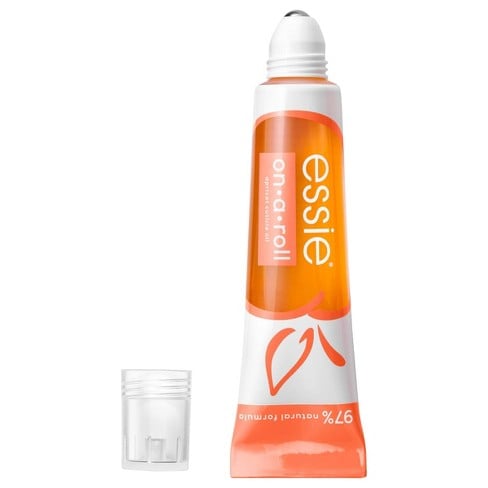 Best Roll-On Cuticle Oil
Essie On-A-Roll Hydrating Cuticle Oil ($19)
Not only is this Essie On-A-Roll Hydrating Cuticle Oil a POPSUGAR Beauty Award winner, but it's one of the best cuticle oils we've ever tested. Apricot kernel and jojoba oils will keep your nails looking good all night long. Plus, it smells great, it's easy to use because of the roll-on packaging, and it's made with a completely vegan formula.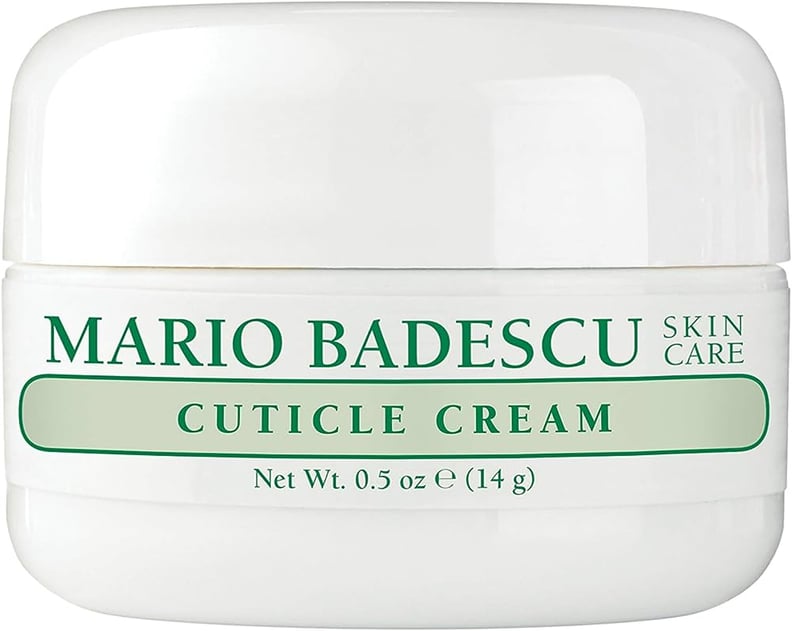 Best Cuticle Cream
Mario Badescu Cuticle Cream ($10)
The Mario Badescu Cuticle Cream is formulated is more than just your run-of-the-mill cuticle product. It's formulated with salicylic acid which will help exfoliate dry edges and dead skin buildup around your cuticles. Then, the humectant glycerin works to moisturize the skin.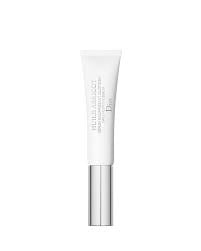 Best Cuticle Oil Serum
Dior Huile Apricot Nail Serum ($30)
If you're looking for a silky formula without the grease, we're obsessed with the Dior Huile Apricot Nail Serum. All you need is one tiny drop on each nail, and we promise you'll love the hydrating results. The product is infused with apricot kernel oil which helps soften the cuticles.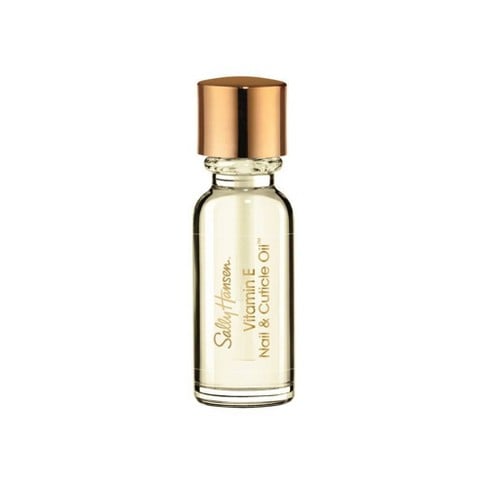 Best Drugstore Cuticle Oil
Sally Hansen Nail Treatment ($8)
This Sally Hansen Nail Treatment gives you a lot of bang for your buck. It's jam packed with essential oils like vitamin E, aloe, and apricot kernel oil, which will help soften and moisturize your cuticles. Plus, it absorbs quickly so you don't have to worry about your hands feeling greasy.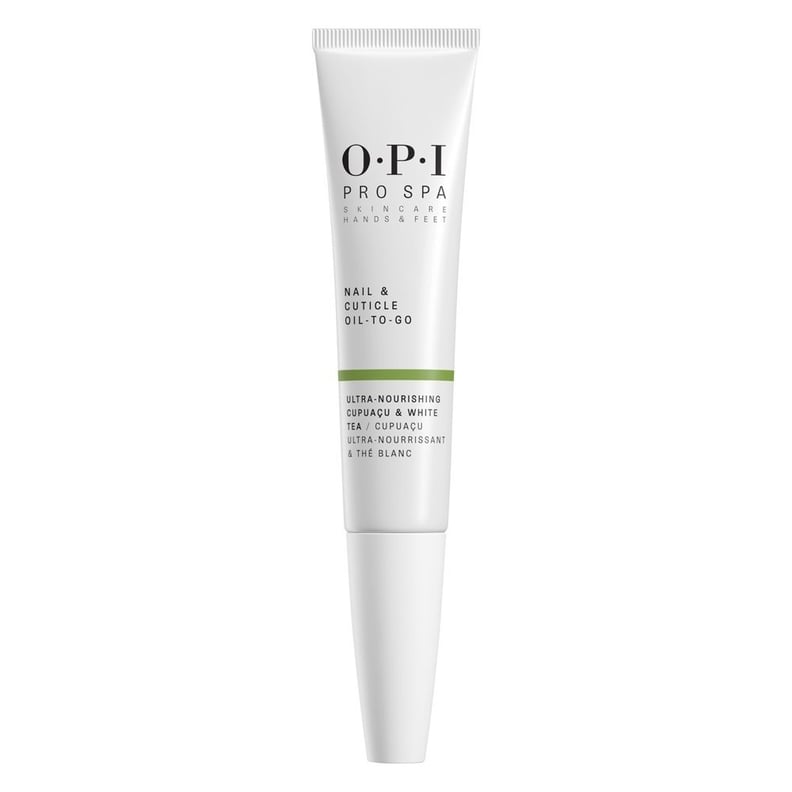 Best On-the-Go Cuticle Oil
OPI Pro Spa Nail & Cuticle Oil To Go ($12)
If you need a quick fix, it doesn't get better than this OPI Pro Spa Nail & Cuticle Oil To Go. It's the fastest-acting one our editors have tried, so it's a must if you plan on showing off your nail art skills on Instagram. The grape scent is pretty amazing, and it will help prolong your manicure as long as you're consistent with use.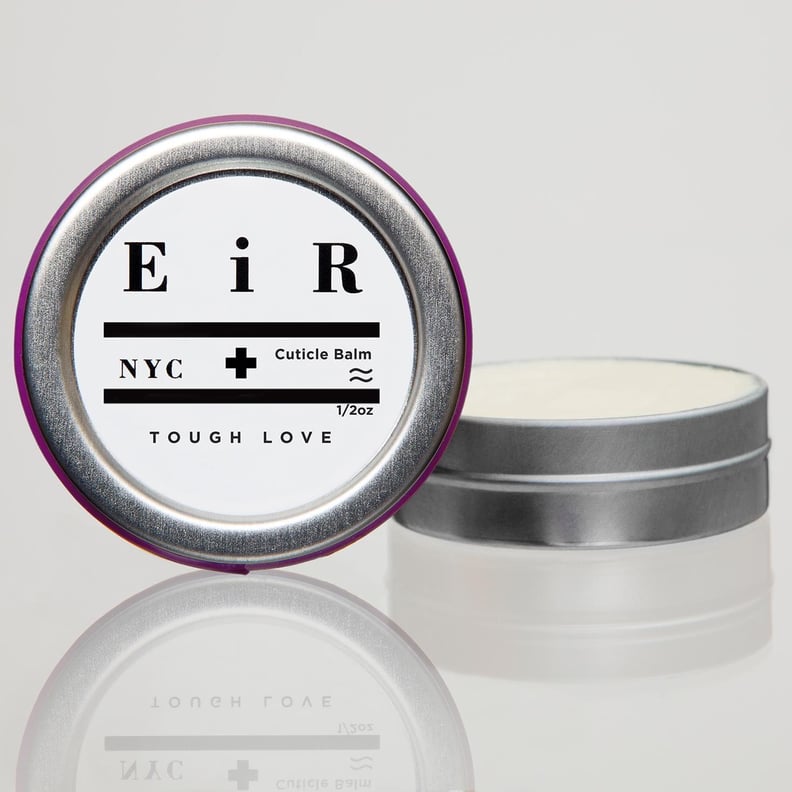 Best Heavy Duty Cuticle Balm
Eir Tough Love Cuticle Balm ($13)
If you like your cuticle products thick and heavy, the Eir Tough Love Cuticle Balm is for you. The main ingredient is shea butter, which offers lots of moisture, but it's also formulated with arnica, which can help reduce inflammation. If you're a nail biter, we'd suggest adding this to your cart ASAP.