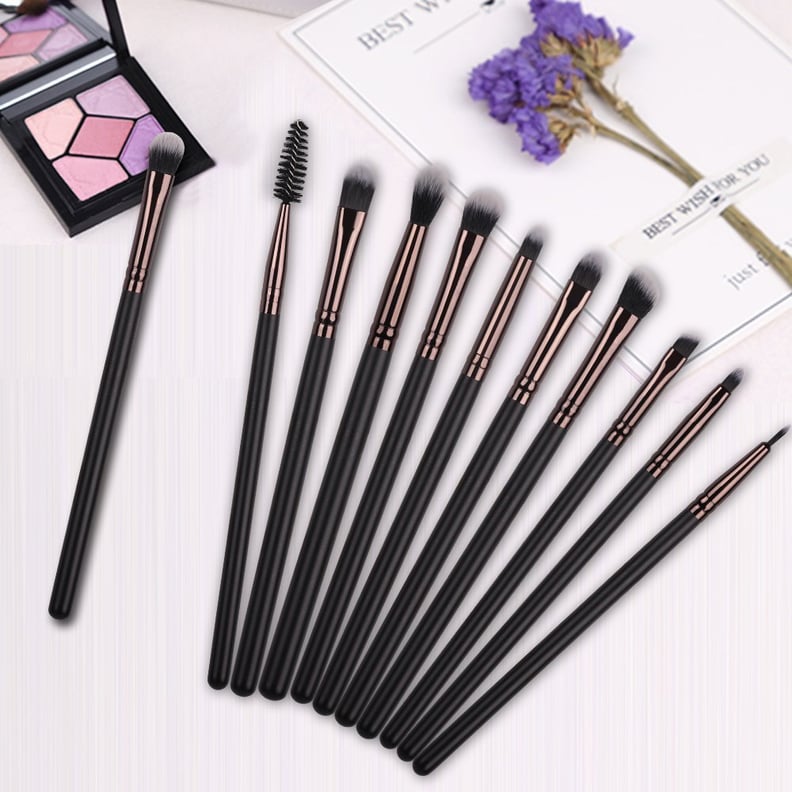 Every editorial product is independently selected by our editors. If you buy something through our links, we may earn commission.
If you're in the market for some new beauty tools, we have found a major deal for you. This Real Perfection Eye Makeup Brush Set ($11) on Amazon is currently up a whopping 30,000 percent in sales, and 76 percent of customers who have reviewed the product give it five stars.
So what makes these brushes so great? For starters, the bristles are incredibly soft on your skin, yet they hold lots of product. There is also a variety of brushes for everything you need from blending out eye shadow to applying eyeliner. There's even an eyebrow spool. They work for cream, liquid, and powder-based products, so you can use them with all of your cosmetics.
"Very soft, blend very, very well," one buyer said. "The price for the quality was better than I expected. Easy to use and clean. I am absolutely in love with these brushes! They are really great for contouring also!"
So what are you waiting for? Score these brushes soon before they disappear!