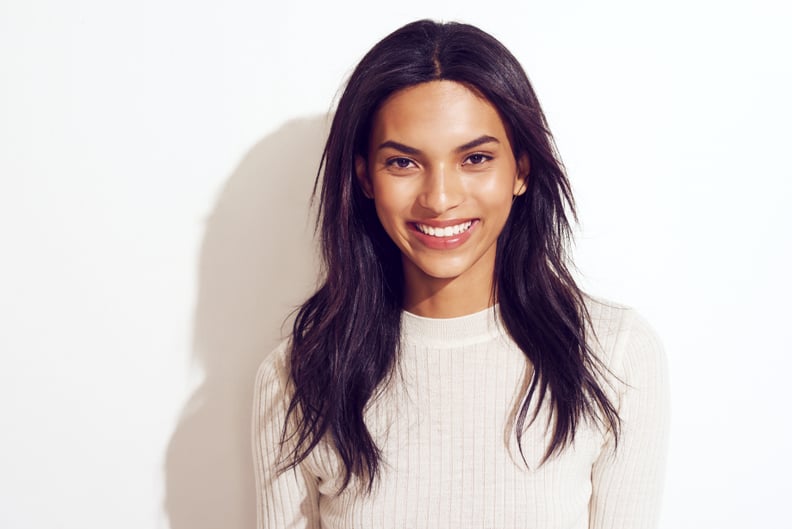 POPSUGAR Photography | Maria del Rio
POPSUGAR Photography | Maria del Rio
As POPSUGAR editors, we independently select and write about stuff we love and think you'll like too. If you buy a product we have recommended, we may receive affiliate commission, which in turn supports our work.
There are few beauty experiences more pampering than a luxurious facial. But for women of color, that moment of relaxation can morph into a nightmare pretty quickly if your face is left in the wrong hands. At times, melanin-rich skin can be a breeding ground for issues like hyperpigmentation, acne, and dryness, leading to an unflattering gray cast.
If you bundle these issues with a facialist who isn't well-versed in dark skin, you'll no doubt regret booking that spa appointment in the first place. The last thing you need is scarring after a chemical peel gone wrong or a mask that aggravates acne you've spent too many sleepless nights trying to heal.
We consulted with some of our favorite spas to discover the best facials to keep darker skin looking fab. Read on for the details, and cheers to glowing skin!
1. Bliss Spa: No 'Zit' Sherlock Facial
The facial: On deep complexions, acne can leave behind dark spots that can take forever to fade. Bliss Spa's No 'Zit' Sherlock treatment (75 mins, $175) includes extractions as well as a gel-based peel with a blend of salicylic and mandelic acids that help reduce hyperpigmentation caused by acne and sun damage. The peel also works to combat bacteria linked to acne. The treatment wraps with a soothing seaweed mask, which tightens pores and leaves skin feeling smooth.
Why it works for dark skin: This facial is a good option for those with oily and acne-prone skin, as the salicylic and mandelic acids help control sebum production. According to Bliss Spa technician Nandi Wagner, there's another major benefit for women of color. "Some alpha hydroxy acids, like glycolic and lactic acids, have been known to irritate the skin and can lead to an increase in pigmentation issues for women of color," Wagner notes. "The combination of salicylic and mandelic acids is safer to use for deeper skin tones because they provide the exfoliation of other AHAs without the irritation."
2. Clarins: Even Skin Perfector Facial
The facial: Clarins stresses that the key to treating discoloration is choosing a treatment that keeps the overall tone of your skin intact. The Even Skin Perfector facial (50 mins, $75; 80 mins, $95) does just that with powerful acerola extract, a wild cherry from South America that's chock-full of vitamin C.
Why it works for dark skin: "Acerola extract targets pigmentation directly by slowing down the production of melanin," says Milana Knowles, senior director of spa development at Clarins. This is an especially good treatment to try after excessive sun exposure, as UV rays stimulate the production of dark spots. "Acerola extract reduces overproduction and subsequently restores a normal level of melanin synthesis," she says.
3. Exhale: Power Facial
The facial: Whether you're struggling with signs of aging, acne, or sun damage, Exhale's Power Facial (60 mins, $245) can meet your needs with its advanced peel and innovative Coolbeam laser. You'll start with an exfoliating mask to revive dull, dehydrated skin, followed by extractions to unclog pores and detoxification. To close, the esthetician treats skin with either Coolbeam or ultrasonic therapies.
Why it works for dark skin: The Power Facial is a great choice for women of color who tend to suffer from dry skin. The facial's Z Peel contains Mucor Miehei Japanese mushroom enzymes that are known to plump, brighten, and soften fine lines. "The Z Peel mimics the skin's own cell turnover process, making it both gentle and effective," says Laura Benge, Exhale's national spa director.
4. Joanna Vargas: Triple Crown Facial
The facial: There's a reason why celebrities love Joanna Vargas's Triple Crown facial (60 mins, $250; $550 with Joanna). The mix of exfoliation and soothing oxygen therapy removes impurities and dead cells and allows products to penetrate more deeply into the skin. The gentle exfoliation also helps to even out the skin tone, which is helpful for women of color suffering from hyperpigmentation. Bonus: the use of oxygen is anti-inflammatory and boosts collagen production.
Why it works for dark skin: "As a Latin woman, I pride myself on understanding skin of all tones," says Joanna Vargas, celebrity facialist and founder of Joanna Vargas Salon and Skin Care Collection. "The Triple Crown Facial works great for women of color in particular because it is not product-heavy. Many women of color have extremely sensitive skin and any type of inflammation in the skin could result in long-lasting discoloration."
5. LaVida Massage: Ultrasonic Facial
The facial: Acne-prone skin in particular is the perfect candidate for a treatment involving a deep cleaning method. With the Ultrasonic Facial (60 mins, $85 for members, $115 for non-members), a light paddle is used to deliver a low-frequency ultrasonic vibration that lifts dirt from the face and loosens dead skin cells. The machine flushes the skin with water to remove dirt from pores, and steam might be added for more intense results. The treatment includes Dermalogica products like a brightening serum and a mask to revitalize the skin.
Why it works for dark skin: The Ultrasonic Facial involves a thorough cleaning and is also customizable, making it a great option for women of color with specific skin concerns ranging from acne to dullness. And there's one other benefit: anti-aging effects. "The Ultrasonic Facial Treatment is recommended for those seeking anti-aging benefits because of the fantastic lifting properties associated with the method," says Joy LaPointe, the skin therapist and manager at LaVida Massage's location in Brighton, Michigan.
LaPointe recommends clients with hyperpigmentation follow up the Ultrasonic Facial with Dermalogica's PowerBright TRx Treatment Kit ($40), featuring the C-12 Pure Bright Serum for hyperpigmentation, Pure Light (SPF50), and Pure Night, a nourishing overnight treatment moisturizer to maintain luminous results.
6. Red Door Spa: Skin Illuminating Advanced Brightening Facial
The facial: Elizabeth Arden's Skin Illuminating Advanced Brightening Facial (65 mins, $145-$160 based on location) is the answer for treating hyperpigmentation and dry skin.
Why it works for dark skin: It addresses dark spots, uneven skin tone, and complexions lacking the healthy glow we all strive for. A mix of vitamins A, B3, and C; licorice extract; and exfoliants, including melting microbeads and natural enzymes, work to target excess melanin production in the skin to boost brightness and promote hydration. The facial's use of salicylic acid "delivers anti-inflammatory and antiseptic properties to heal and reduce inflammation from breakouts and balance excess oil production," says Ann Balaguera, Elizabeth Arden's national director of esthetics. Because of this, women of color with any scarring or discoloration issues would find this facial especially helpful. For optimal results, a series of six to eight treatments is recommended.