Paid Content For
First Aid Beauty
This Cult Brand Is Celebrating 10 Years — Here are the Bestsellers We Swear By
Paid Content For
First Aid Beauty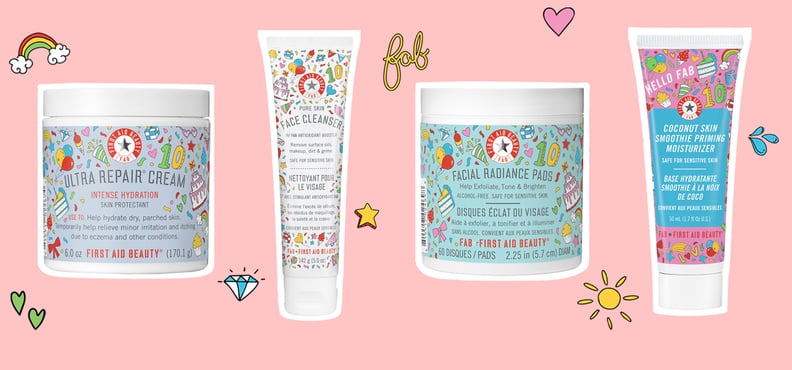 As POPSUGAR editors, we independently select and write about stuff we love and think you'll like too. If you buy a product we have recommended, we may receive affiliate commission, which in turn supports our work.
Trying the buzziest beauty trends is fun and all, but to us, nothing will compare with finally finding those holy-grail products you make a routine around. It's a little bit like dating; there are those products that deserve a moment, and then those that deserve a lifetime — and valuable real estate on our vanity.

So, what are our criteria for a forever product? It needs to be effective, it needs to play nicely with other products, and most importantly, it needs to make us look and feel like the best version of ourselves. After years of playing the field, First Aid Beauty has proven to be a winner again and again, and we're happily settled with four of its products (all of which happen to be bestsellers). With the brand celebrating 10 years of helping women everywhere feel good in our own skin, we're taking a look back at the products that won us over all those years ago, and that we'll continue to love for decades to come.
Keep reading to discover each product all dressed up in its limited-edition birthday suit. You can pick up all four products for yourself during the upcoming multi-city birthday bash tour!
01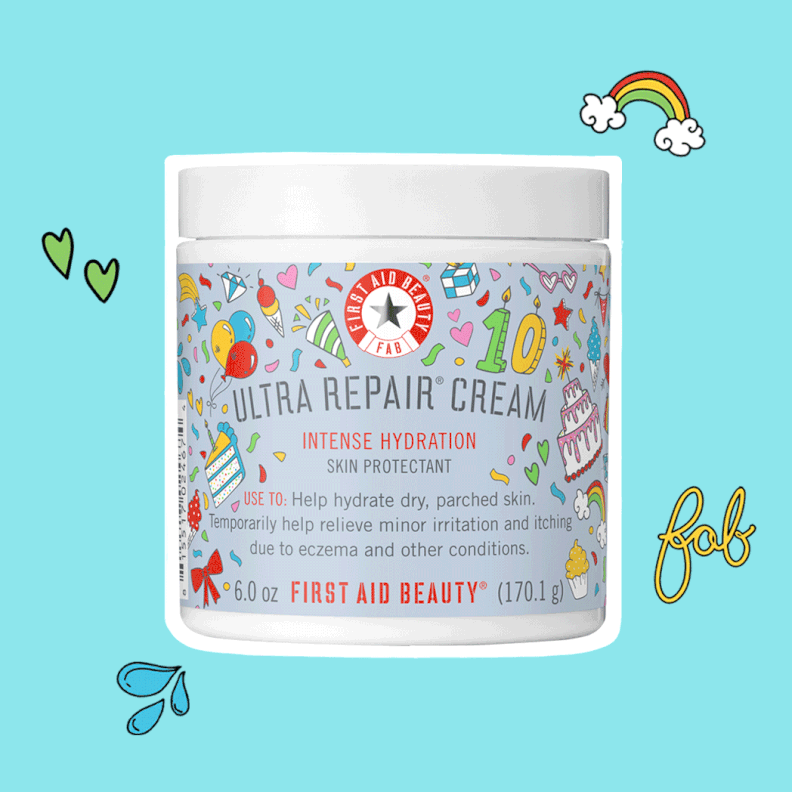 Ultra Repair Cream
If "happily hydrated" is the skincare version of "happily ever after," then the Ultra Repair Cream ($32) is most definitely The One. Formulated with key ingredients like colloidal oatmeal, shea butter, and ceramides, this rich cream not only soothes your skin but also protects and strengthens its barrier for intense hydration that lasts. It's fast-absorbing, fast-acting, and safe for sensitive skin (even babies!).
02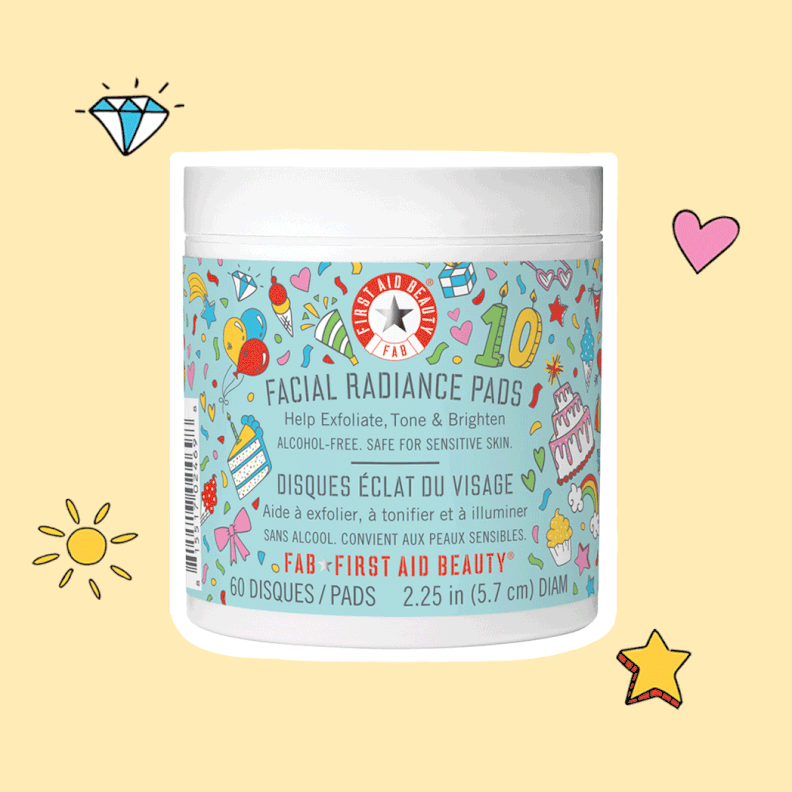 Facial Radiance Pads
Why opt for a double-duty product when you can have one that pulls triple duty? The Facial Radiance Pads ($32) help exfoliate, tone, and brighten at once thanks to the combination of lactic and glycolic acids, and are gentle enough to use daily, even on sensitive skin. We love a quick swipe across the face in the mornings to improve dullness and uneven texture, enhance our natural glow, and provide a smooth canvas for flawless makeup application.
03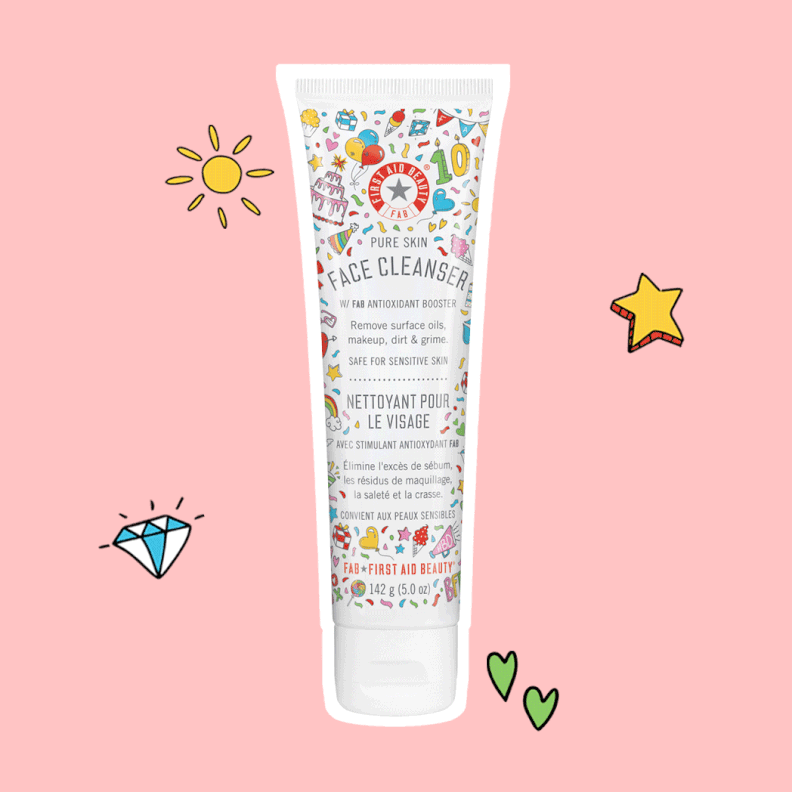 Pure Skin Face Cleanser
A sign of a good facial cleanser is one that gently and effectively removes dirt and makeup, but also balances your skin's natural pH level. The Pure Skin Face Cleanser ($21) does all this and more — the antioxidant- and aloe-infused formula cleanses your skin without stripping it of its natural oils or acidity, calms irritation, and protects against environmental aggressors.
04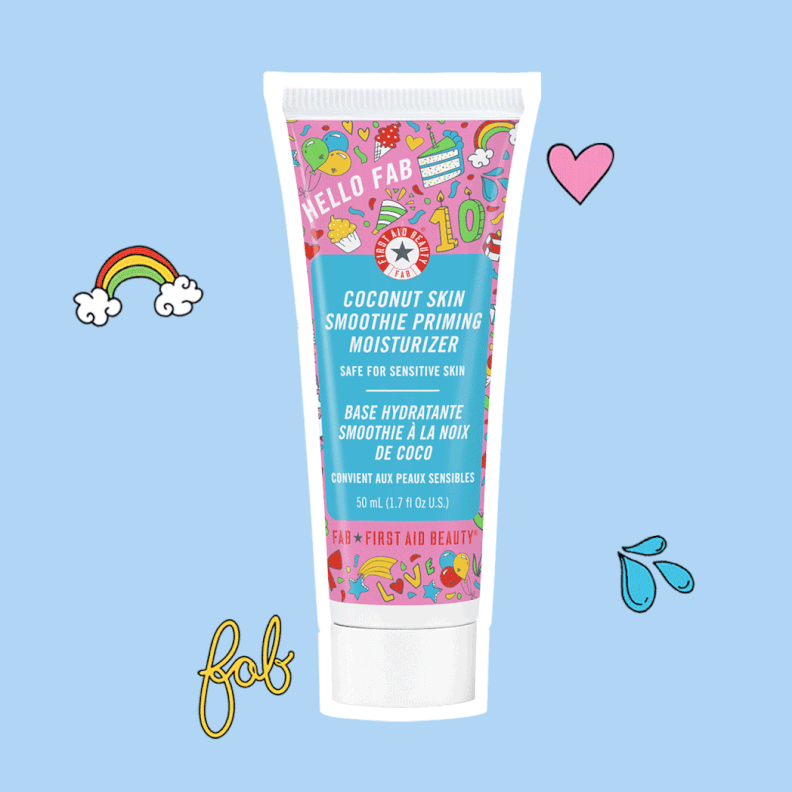 Coconut Skin Smoothie Priming Moisturizer
A makeup primer that also moisturizes? It's like having your cake and eating it, too. Or in the case of the Coconut Skin Smoothie Priming Moisturizer ($28), having your smoothie and wearing it, too. With ingredients like coconut water and quinoa protein, this product is like a hit of superfoods right to your skin. It hydrates, brightens, and smooths, while also leaving a dewy glow thanks to the light-reflecting micropearls. You can use it to prep your skin for makeup, but when your skin looks this healthy, you can probably get away with skipping the makeup altogether.