Every editorial product is independently selected by our editors. If you buy something through our links, we may earn commission.
Exfoliation is an important part of your skin-care routine and it can be done in a variety of ways. Whether it's physically with scrubs and cleansing brushes or chemically with AHAs, BHAs, and PHAs, each type of exfoliation method can vary from gentle to potent. Strong exfoliators can sometimes be counterproductive, especially if you have sensitive skin or are prone to irritation.
The chemical exfoliator that leans more on the gentler side are fruit enzymes. Most of these enzymes work by breaking down the top-most layer of dry, dead skin cells and their bonds to reveal brighter and softer skin. Fruit enzymes are derived from a variety of fruits — most commonly, pineapple and papaya — and are formulated to be gentle yet effective on your skin.
We rounded up the best fruit enzyme masks and exfoliators on the market so that you can have radiant and smooth skin, without irritation.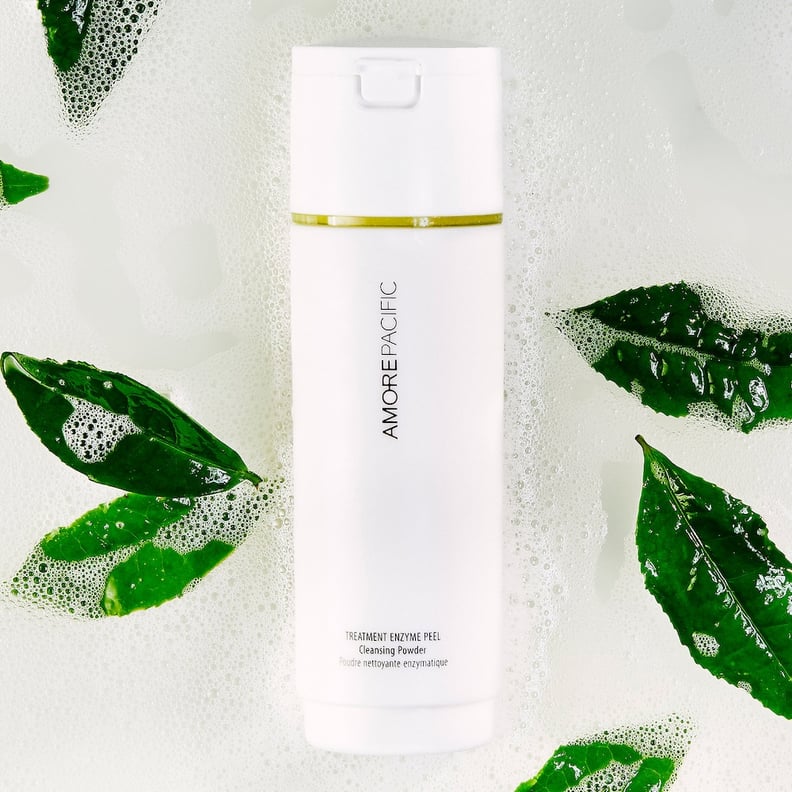 Papaya Enzymes: Amorepacific Treatment Enzyme Exfoliating Powder Cleanser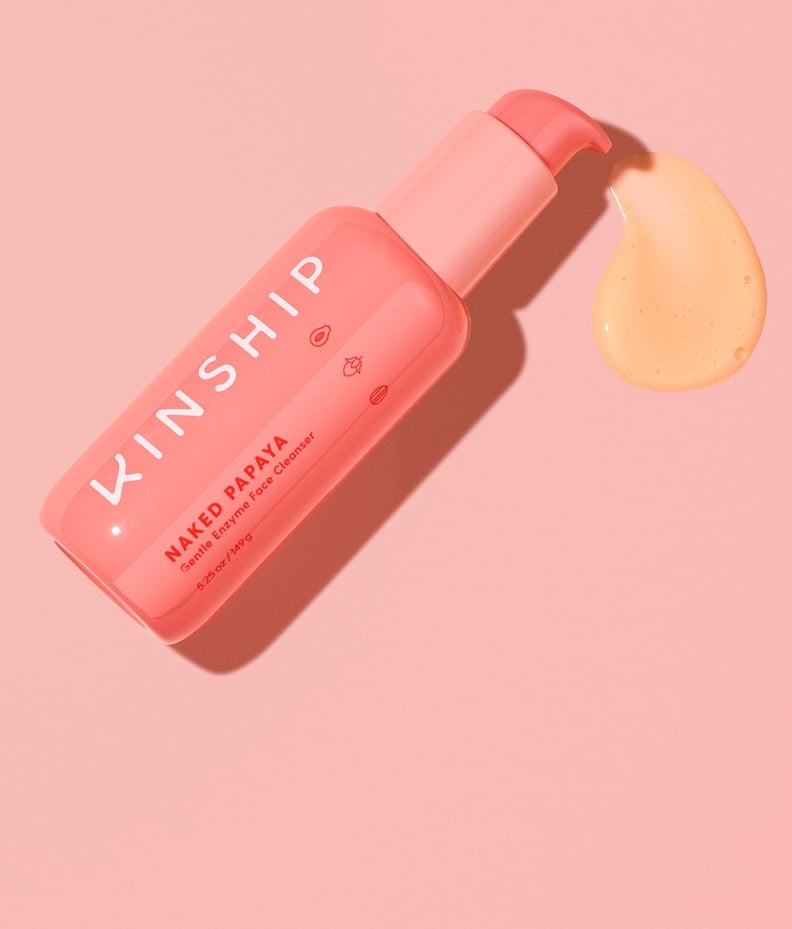 Papaya Enzymes: Kinship Naked Papaya Enzyme Cleanser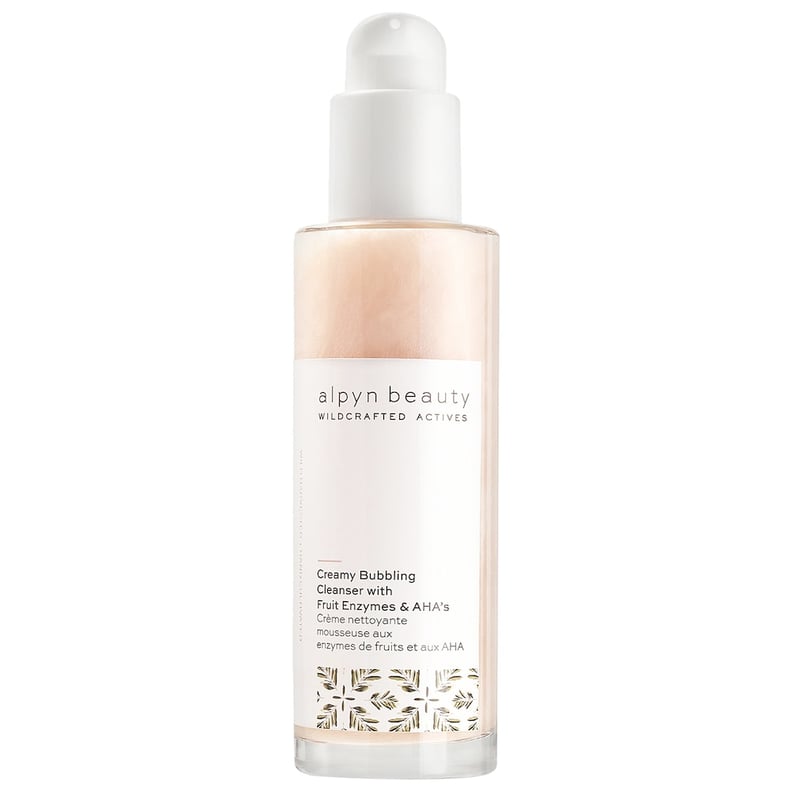 Papaya and Pomegranate Enzymes: alpyn beauty PlantGenius Creamy Bubbling Cleanser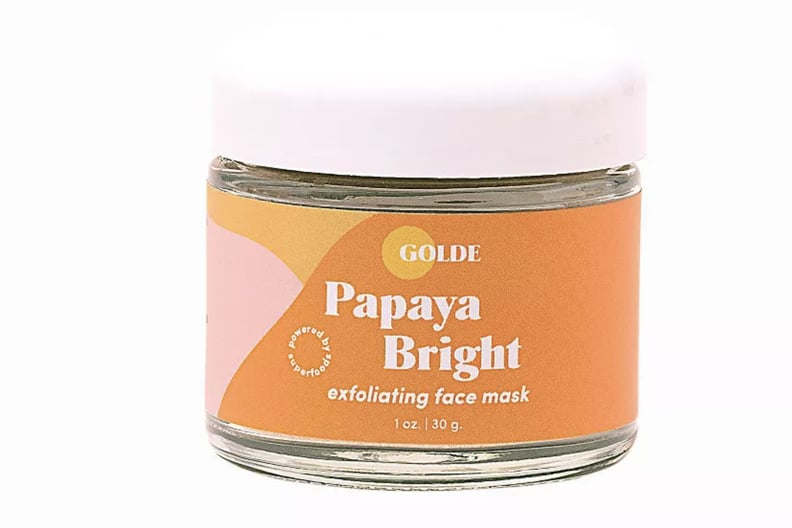 Papaya Enzymes: Golde Papaya Bright Superfood Face Mask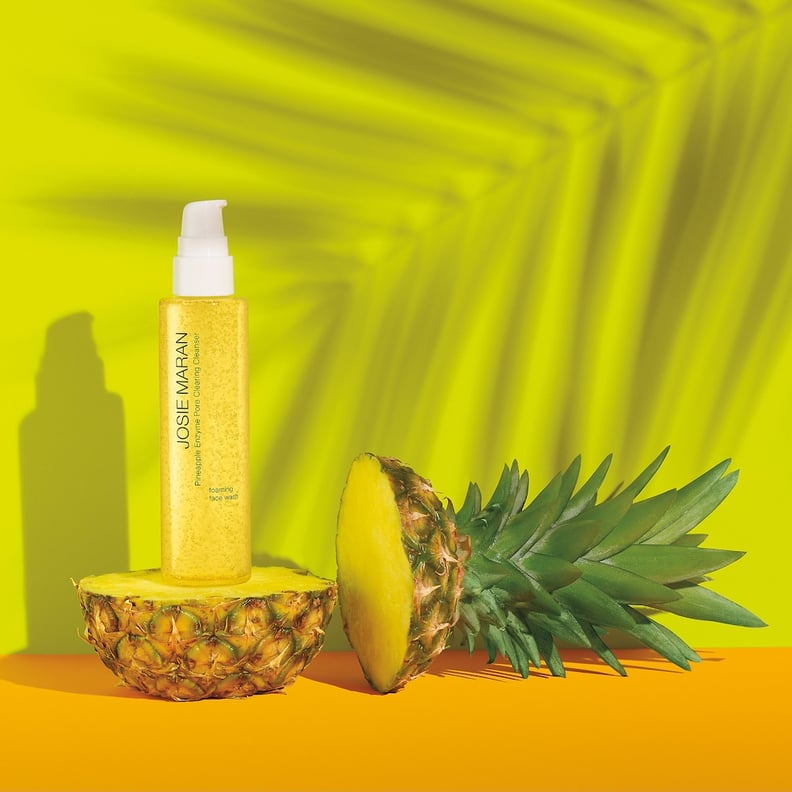 Pineapple Enzyme: Josie Maran Pineapple Enzyme Pore Clearing Cleanser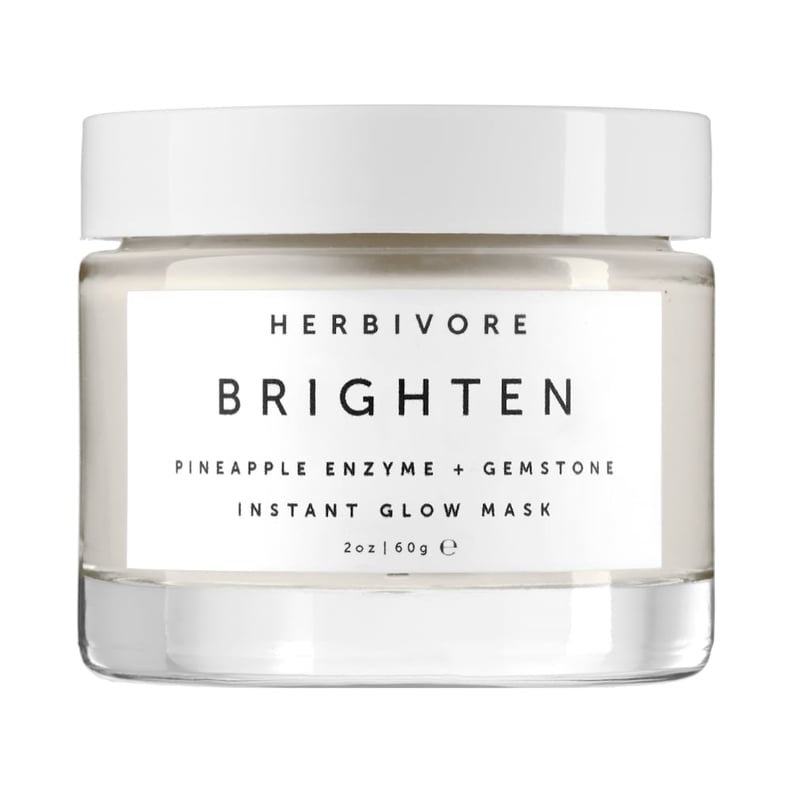 Pineapple Enzyme: Herbivore Brighten Pineapple Enzyme + Gemstone Instant Glow Mask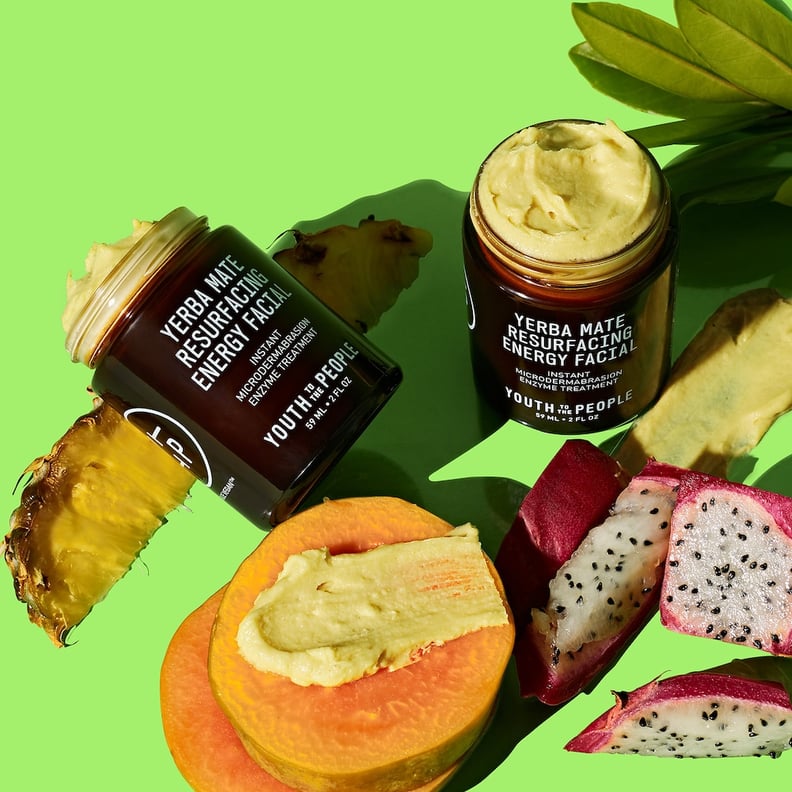 Pineapple and Papaya Enzymes: Youth To The People Yerba Mate Resurfacing + Exfoliating Energy Facial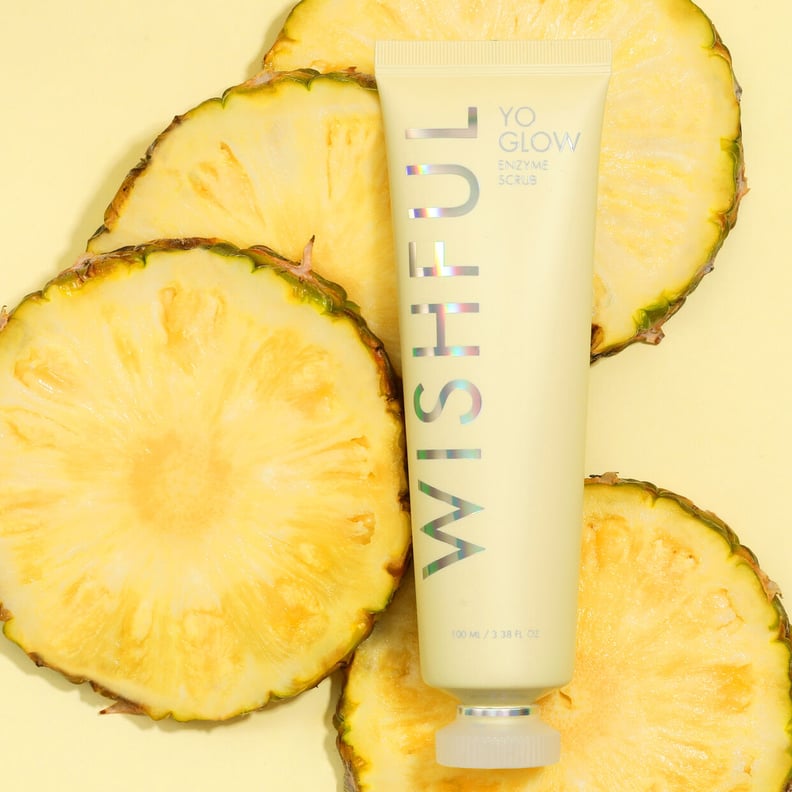 Pineapple and Papaya Enzymes: Wishful Yo Glow Enzyme Scrub
The lightweight Wishful Yo Glow Enzyme Scrub ($39) will gently buff your skin for a smooth canvas. This is the perfect treatment to prep your skin for makeup application.

Pineapple and Papaya Enzymes: Sun + Moon Sunny Daze Gel Enzyme Scrub

Pineapple, Pumpkin and Pomegranate Enzymes: Tula So Smooth Resurfacing & Brightening Enzyme Mask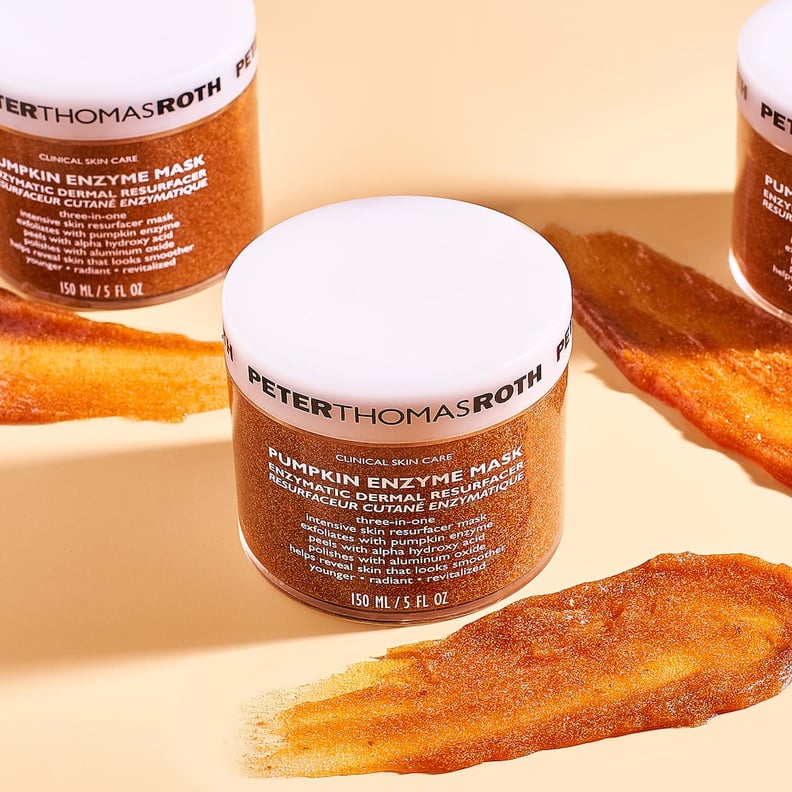 Pumpkin Enzymes: Peter Thomas Roth Pumpkin Enzyme Mask Enzymatic Dermal Resurfacer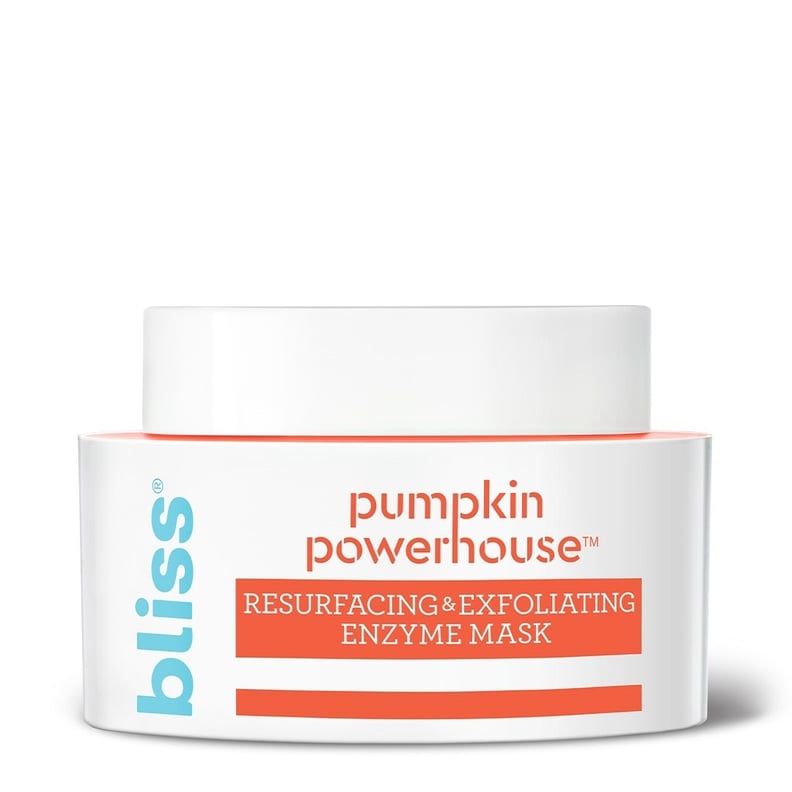 Pumpkin Enzymes: Bliss Powerhouse Pumpkin Face Mask
The Bliss Powerhouse Pumpkin Face Mask ($15) will leave your skin radiant but hydrated. It's a gentle resurfacing mask that is filled with skin-loving ingredients such as hyaluronic acid and shea butter.