As POPSUGAR editors, we independently select and write about stuff we love and think you'll like too. If you buy a product we have recommended, we may receive affiliate commission, which in turn supports our work.
Holographic nails have been a huge trend this Summer, and luckily, you don't have to go to the salon to get them, thanks to these powders. The effect is easy to achieve at home with the help of a handy DIY gel manicure kit, a few tools, and the correct nail powder for your desired effect. You can experiment and create different looks depending on what polish color you use underneath the powder.
To get the holographic finish, simply take a sponge eye shadow applicator and dip it into the powder after you've cured your base and coat of color. Pat the powder onto your nail bed and use a buffing motion to spread it across the area, being careful not to go over the same section too many times. If you'd like to create an ombré holographic effect, you can apply the powder to just the tips of your nails. When you've achieved your desired effect, apply a top coat and cure under your UV lamp.
The best part of these products is that they come in more than just holographic hues. You can also experiment with nail powders that will give you a mirror-like or chrome finish, and some even glow in the dark. Many of the powders come in variety packs, so you can try out several different finishes along with your holographic nail look.
Ahead you'll find the very best holographic nail powders so you can get a dazzling manicure at home.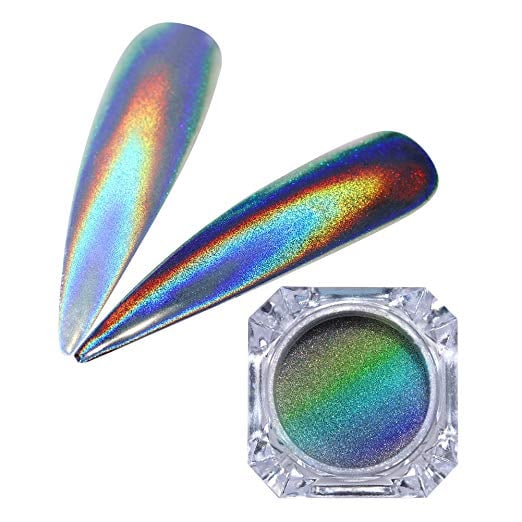 Born Pretty Holographic Powder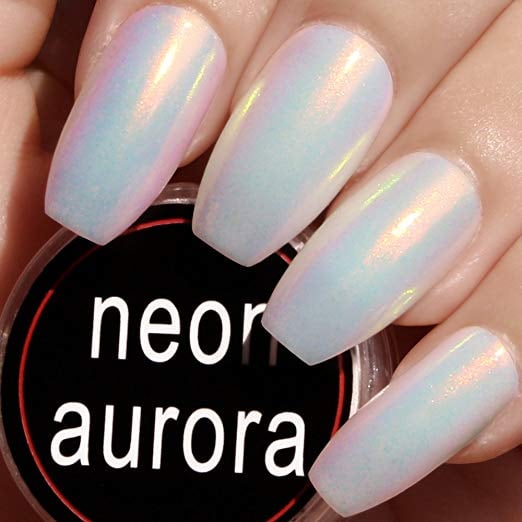 PrettyDiva Mermaid Chrome Nail Powder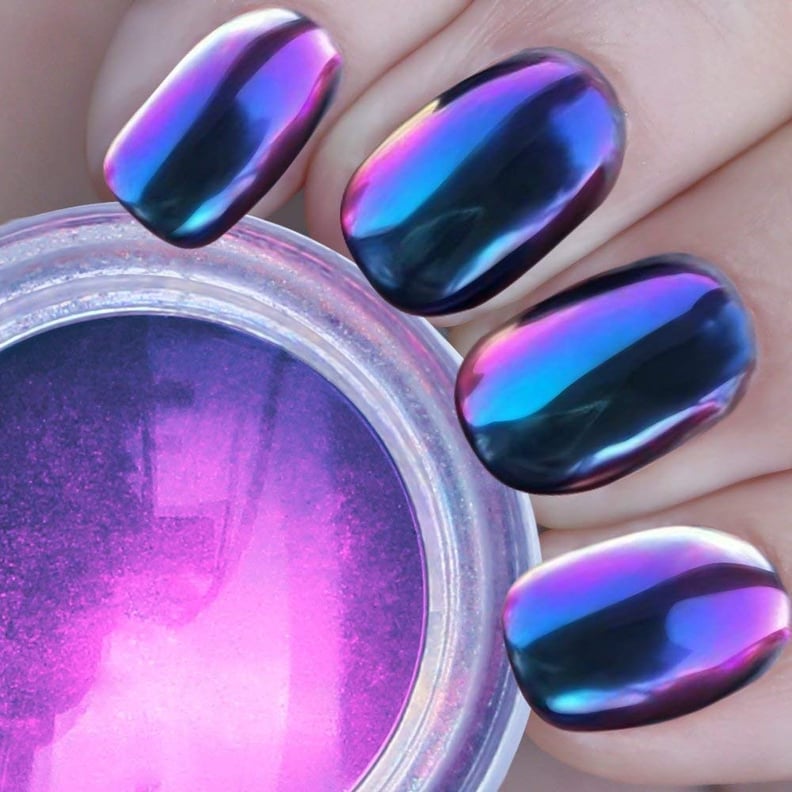 PrettyDiva Chameleon Chrome Nail Powder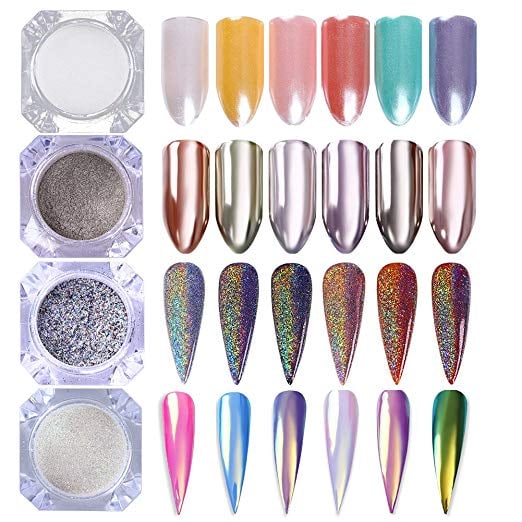 Born Pretty 4-Piece Powder Set
You can experiment with different colors and finishes with the Born Pretty 4-Piece Powder Set ($14), which includes a holographic, chrome, and two pearl powders. The image shows you what the powders would look like on different nail polish colors.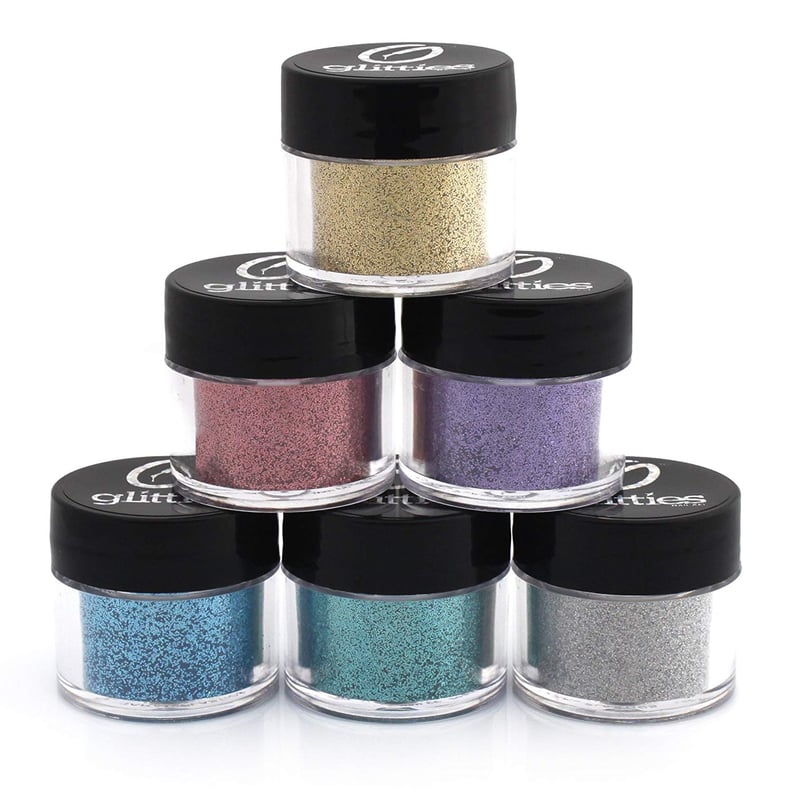 6-Piece Holographic Fine Glitter Set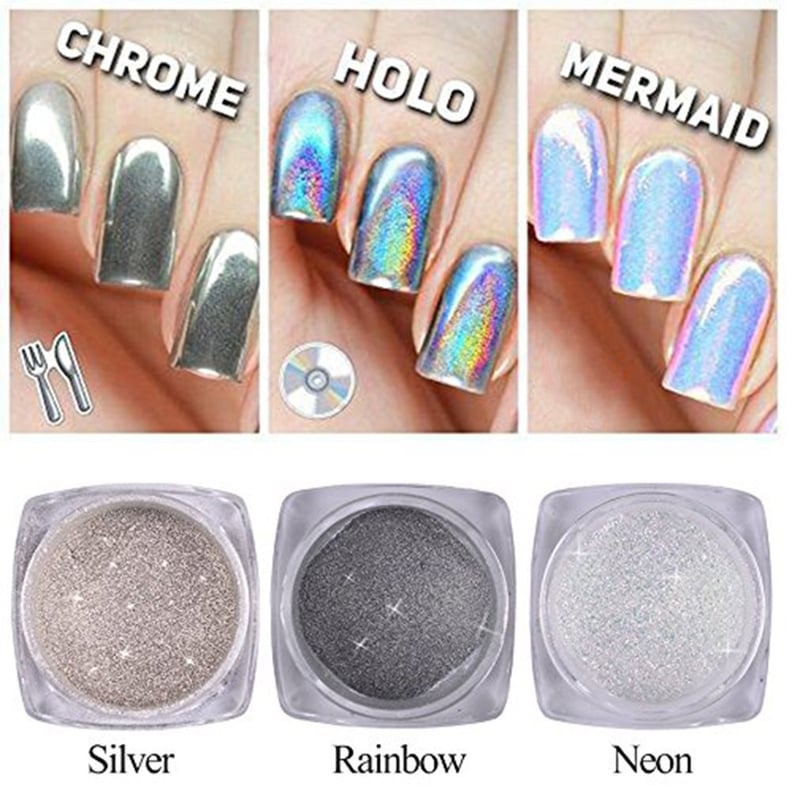 Qimyar Nail Chrome Powder Holo Silver Mirror Pigment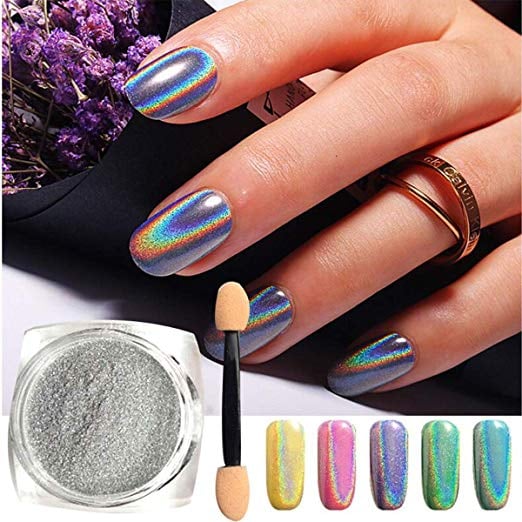 Nail Laser Unicorn Effect Powder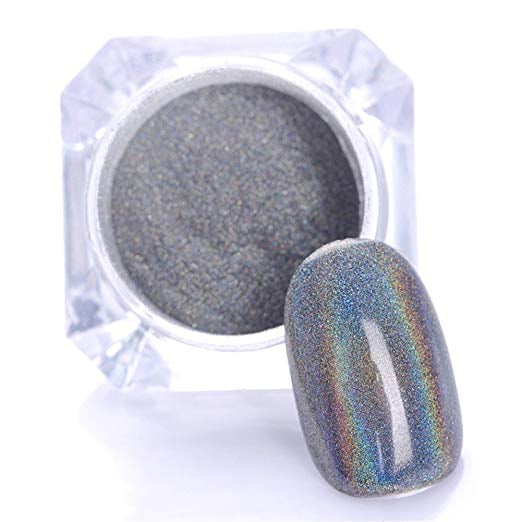 Born Pretty Iridescent Powder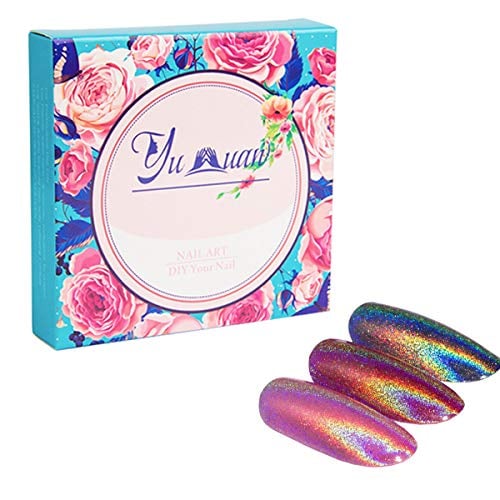 Yuxuan Holographic Powder Pigment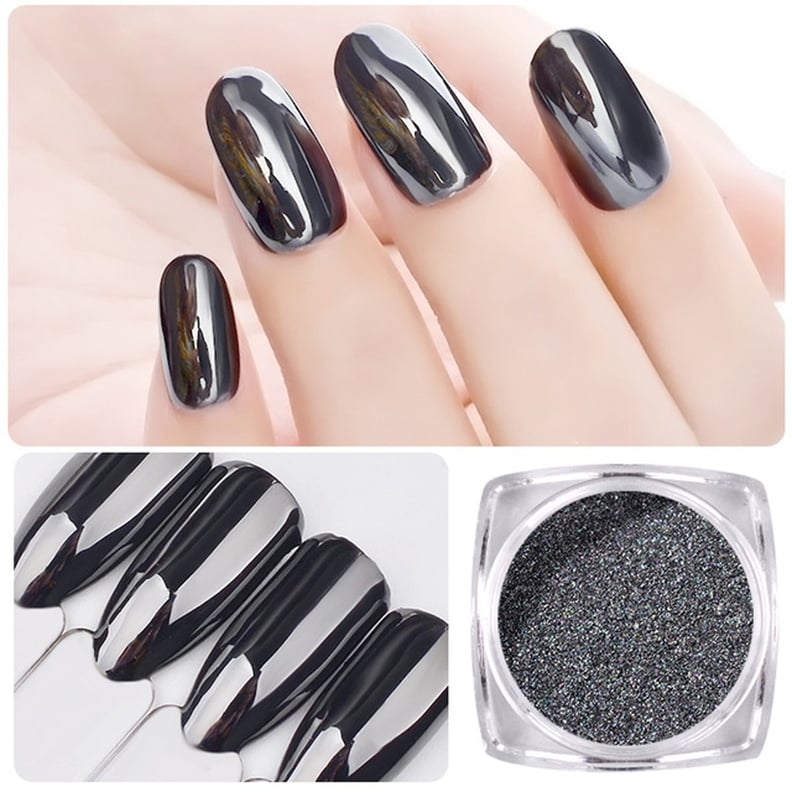 Magic Mirror Black Nail Glitter Powder