These Nail Polish Removers Make Taking Off Your Manicure Easy
As POPSUGAR editors, we independently select and write about stuff we love and think you'll like too. If you buy a product we have recommended, we may receive affiliate commission, which in turn supports our work.
If there is one underrated product in your beauty collection, it's likely nail-polish remover. Not only does acetone act like a sanitizing fairy godmother against bacteria on surfaces, but it always comes through at the time you need it most — nail day.
Whether you're a gel-X-lover or still stick to simple lacquers, nail polish remover can help you take off your nails, clean up polish on your cuticles, and even help with the creation of some designs. When used in a timely matter (every one to two weeks, typically) they can even help to prevent the yellowing of the nail from over-wearing dark nail polish — a lifesaver in the fall and winter months.
So, yeah, maybe they aren't quite as sexy as the nail polish color itself, but that doesn't mean they aren't necessary. If you're looking to make the take-off process just a little more enjoyable, the good thing is you have options. From easy-to-use acetone wipes that get the job done fast to non-acetone options if you need something more gentle, the best nail polish removers ahead are the top picks on the market. After all: who says a clean slate has to be boring?
— Additional reporting by Ariel Baker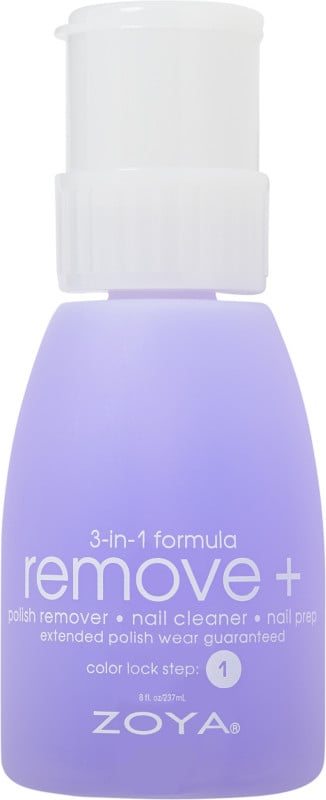 Best Conditioning Nail Polish Remover
Zoya Remove+ Nail Polish Remover ($12)
An editor (and manicurist) favorite for a reason, this Zoya remover is nothing if not a multitasker: not only does it whisk away polish (without drying out nails in the process), but it also conditions and primes the surface for your next manicure step.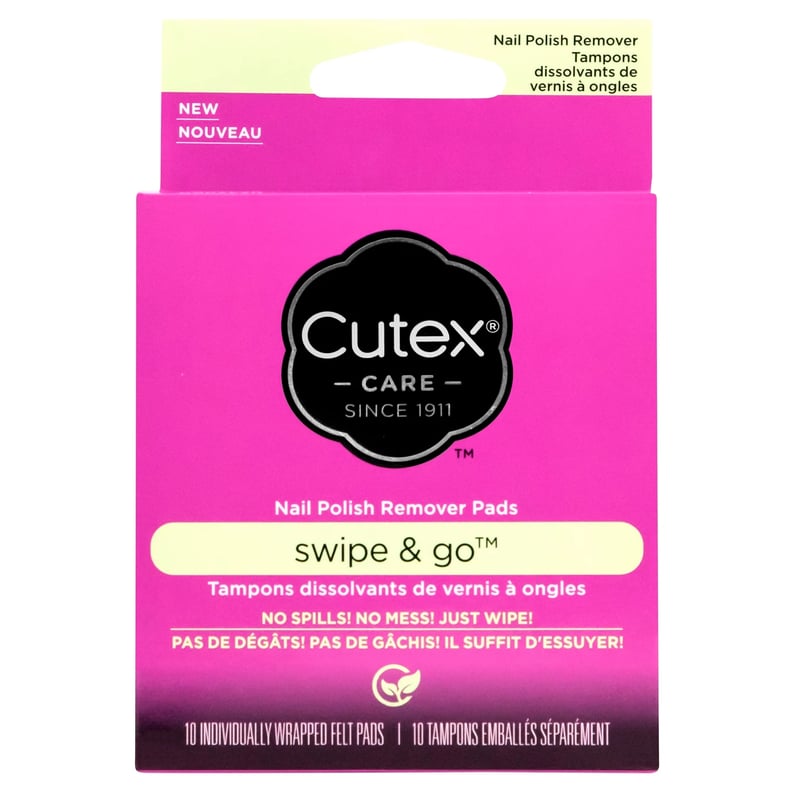 Best Nail Polish Remover Pads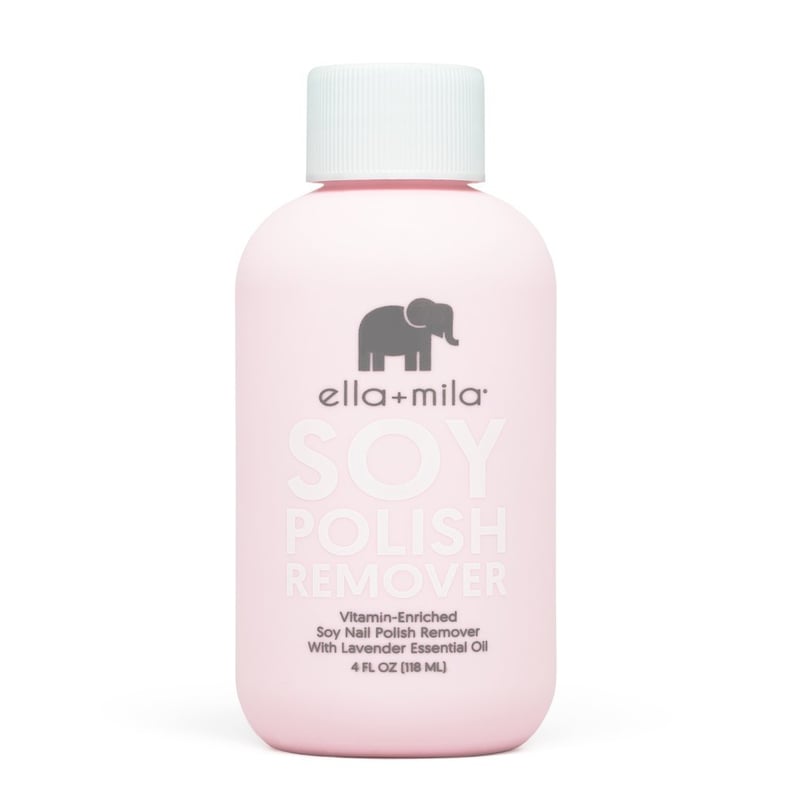 Best Soy-Based Nail Polish Remover
Ella+Mila Soy Nail Polish Remover ($11)
Not into acetone? No problem. This vegan and cruelty-free remover uses a soy-based formula (plus a hit of lavender oil) to remove your color in no time. Just make sure to leave the soaked cotton ball on each nail for 30 seconds before moving on to the next to ensure it wipes away every last trace.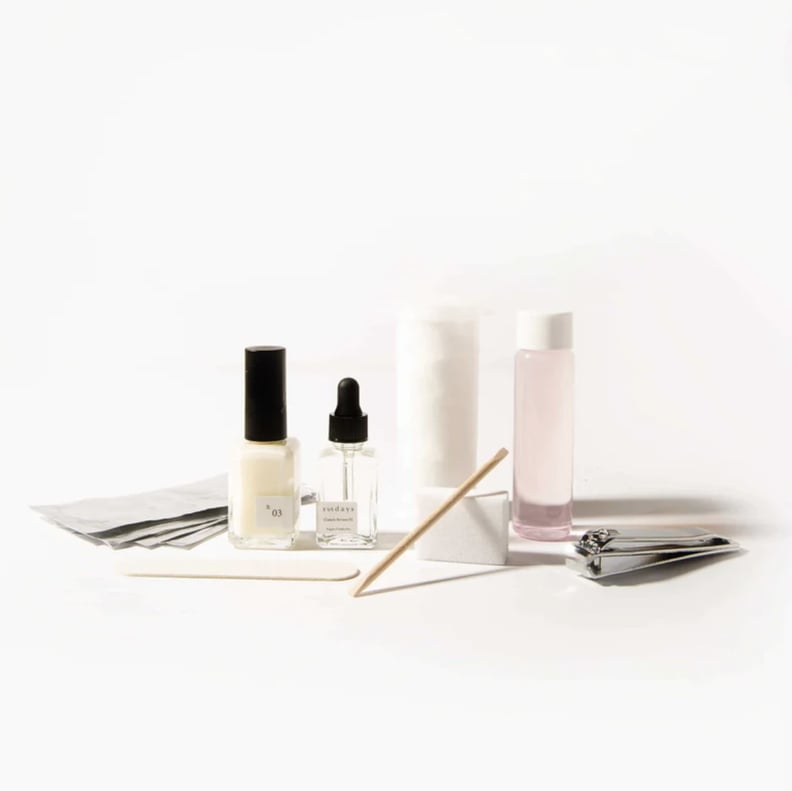 Best Nail Polish Remover Kit
Sundays Nontoxic Gel Removal Kit ($50)
Going to the salon to have your gel manicure removed can be pricey and time-consuming, and when it's just not an option, this kit brings that luxury to you. You'll find everything you need in the set to get the job done at home, from foil and polish remover to wooden sticks and more.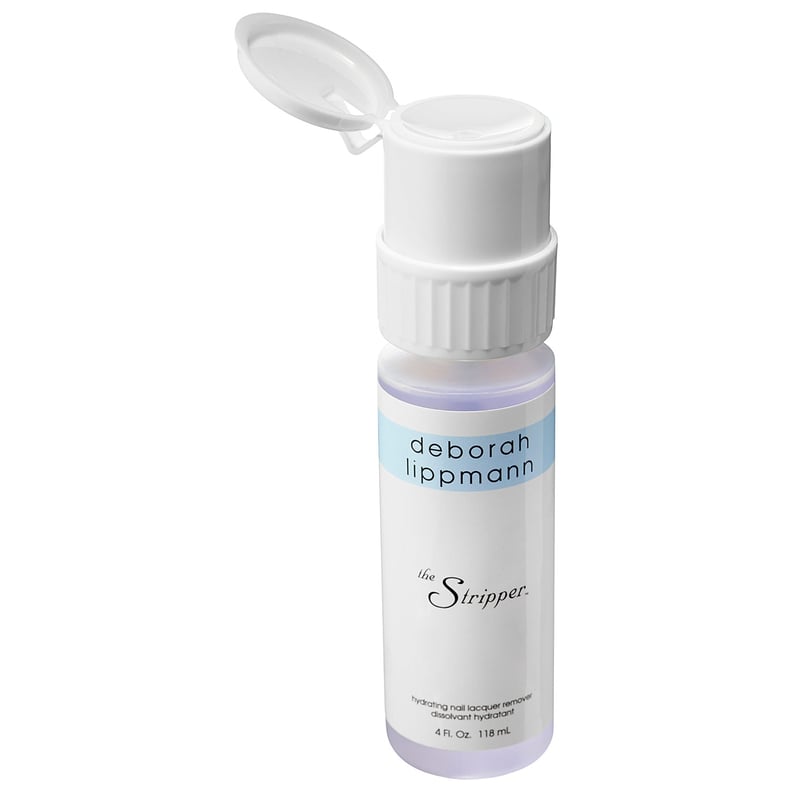 Best Mess-Free Nail Polish Remover
Deborah Lippmann The Stripper Nail Polish Remover ($22)
Clumsy with every part of the manicure process (and not just when it applies to painting your non-dominant hand)? The pro-grade, pump-action dispenser of this Deborah Lippmann remover actually makes it hard to create a mess — so you can go ahead and stop feeling like one.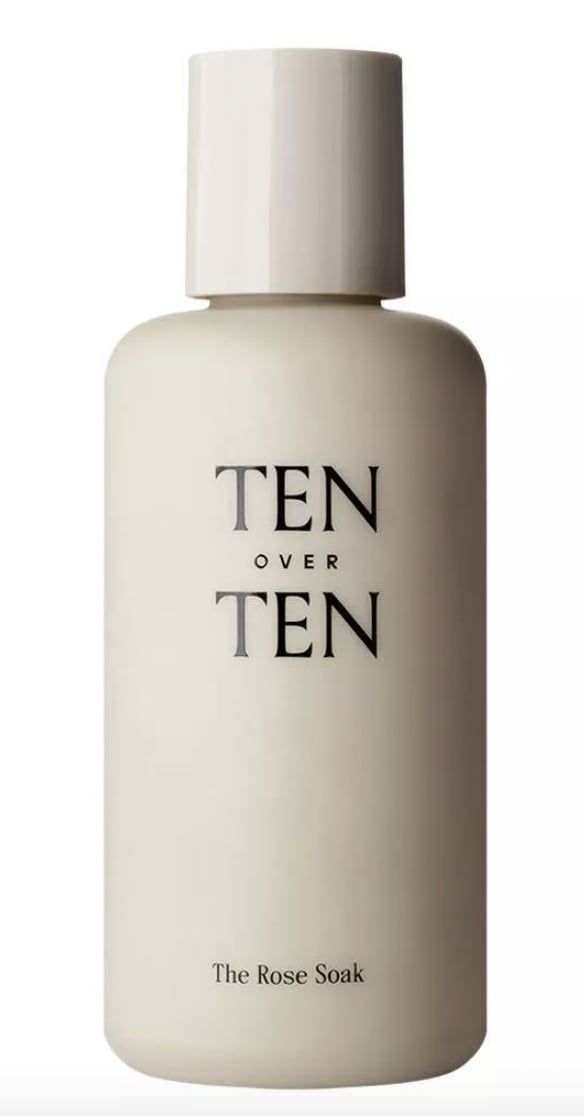 Best Acetone-Free Nail Polish Remover
Non-Acetone Polish Remover ($12)
Inhaling acetone isn't exactly pleasant, and those formulas can leave your nails with an alcoholic scent. NYC-based salon brand Tenoverten found a way to bring that same spa experience to your home. This non-acetone remover is not only free of acetone but is also formulated with hydrating essential oils that leave your fingers feeling hydrated — and smelling great.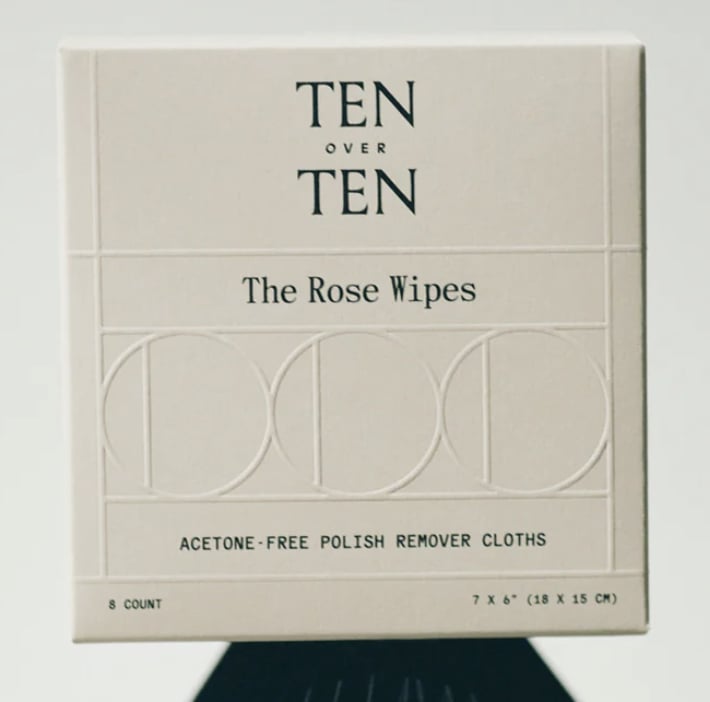 Best Nail Polish Remover and Sanitizing Wipes

Best High-End Nail Polish Remover
Londontown Kur Strengthening Lacquer Remover ($17)
Nail polish removers often get relegated to the back of bathroom cabinets, but you'll want to show off the chic, minimalistic bottle of this one. What's inside is an acetone-free formula that's surprisingly effective at removing traditional colors, and quick.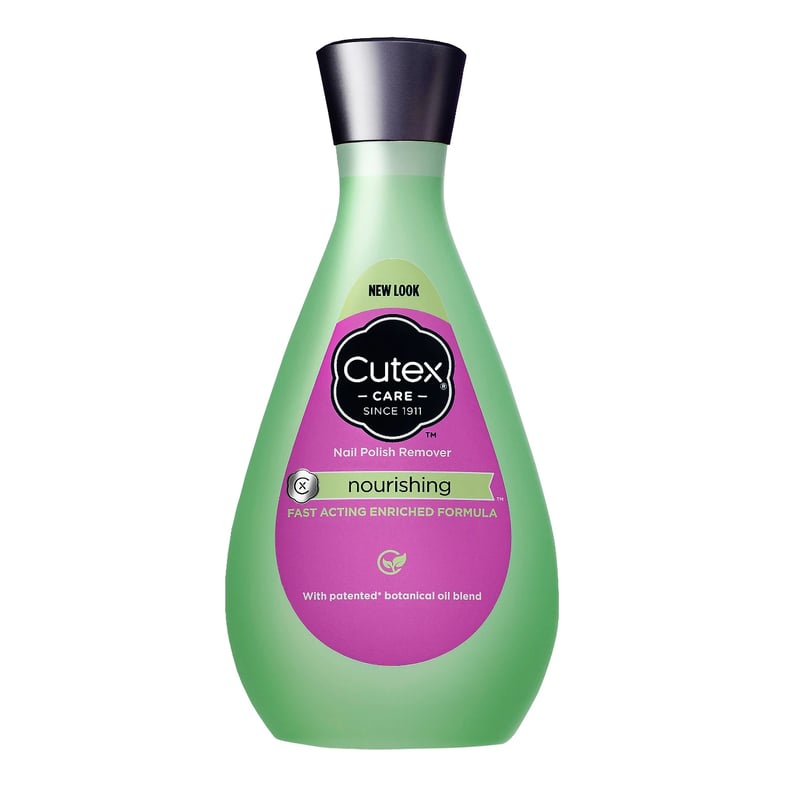 Best Affordable Nail Polish Remover
Cutex Nourishing Nail Polish Remover ($5)
Budget enthusiasts, you won't find a better bang for your buck than this option from Cutex, which lets you take off your manicure for less than the price of a latte.