As POPSUGAR editors, we independently select and write about stuff we love and think you'll like too. If you buy a product we have recommended, we may receive affiliate commission, which in turn supports our work.
July is bringing some brand-new beauty launches, especially in the makeup departments of your favorite stores. The editors at POPSUGAR have tested them all — from gel blushes that feel cool to the touch to rose gold highlighters that complement a range of skin tones — so you don't have to.
We rounded up the products that are so good, editors have made room in their overcrowded cosmetics bags and makeup collections. Each one will keep you looking as fresh as the field of daisies you're frolicking in during your warm-weather adventures.
Ahead, check out the very best makeup available in July.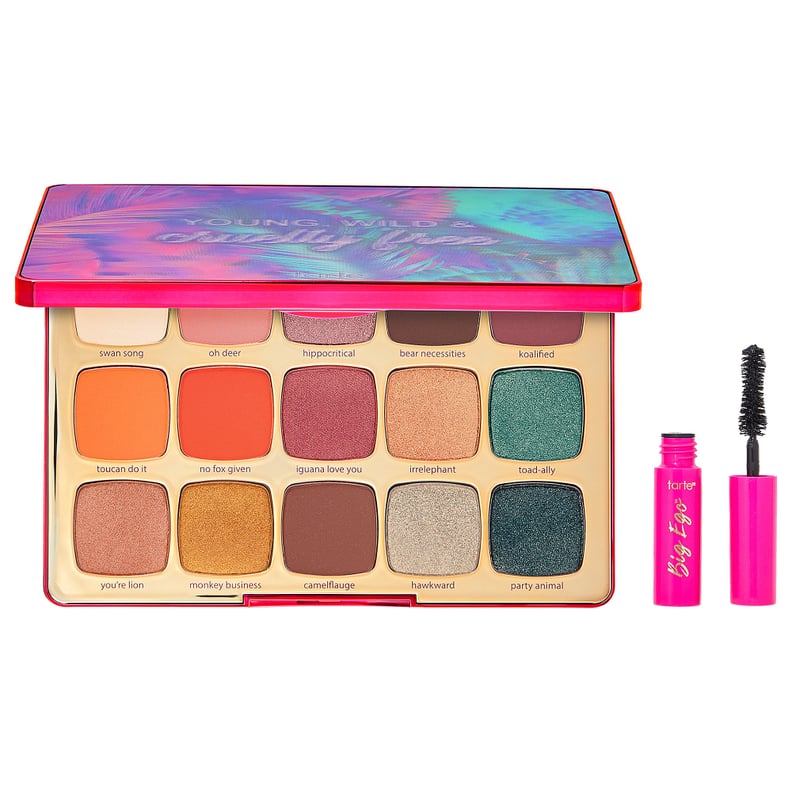 Tarte Unleashed Eyeshadow Palette
"I've had a long-term love affair with Tarte eye shadows. Each one I try is pigmented, easy to blend, and has a distinct scent of vanilla. The Tarte Unleashed Eyeshadow Palette ($30) is no different, and includes a selection of neutral and wearable brighter shades that I've been enjoying experimenting with. Plus, the palette features a holographic cover that says, "young, wild, and cruelty-free," celebrating the brand's commitment to animals. And if that wasn't enough, the palette also comes with a travel-size Big Ego mascara." – Sarah Siegel, assistant editor, Beauty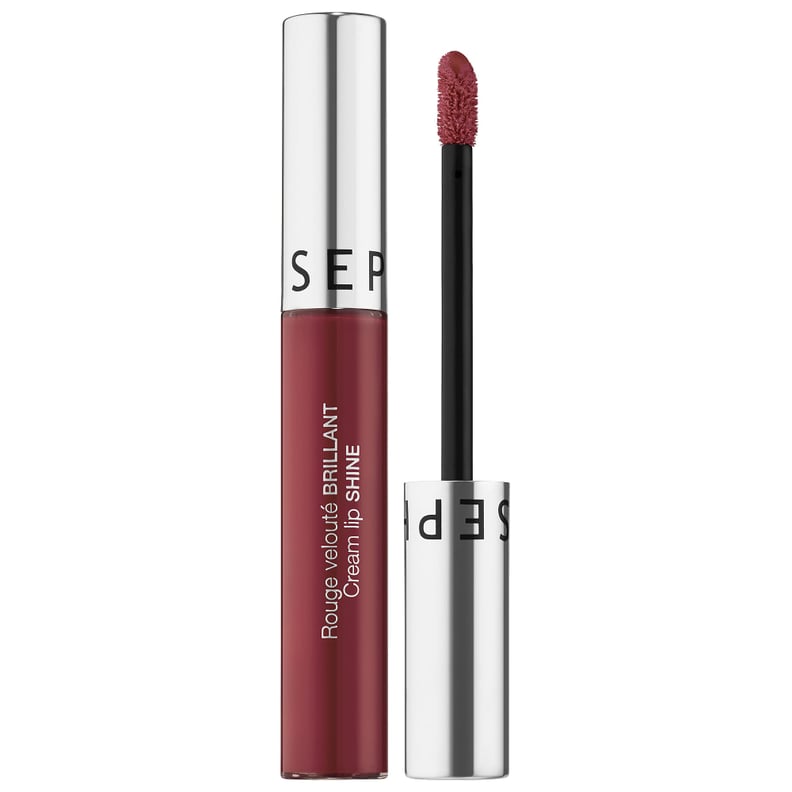 Sephora Collection Cream Lip Shine
"I know very few lipsticks that manage to simultaneously provide pigment and staying power, but that's where the Sephora Collection Cream Lip Shine ($14) steps in. One swipe imparted the boldest mauve color; two swipes lasted through an entire Ariana Grande concert — where, yes, sweat and screaming happened." — Kelsey Castañon, senior beauty editor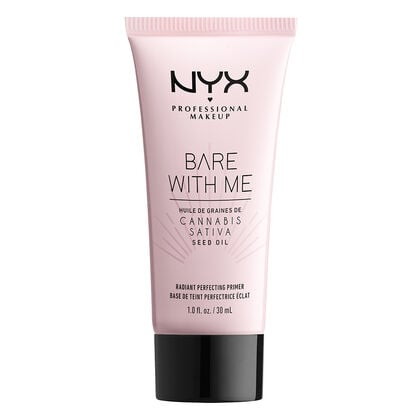 Bare With Me Cannabis Sativa Seed Oil Radiant Perfecting Primer
"I'm a big fan of the Bare With Me Jelly Primer by NYX from a few months ago, so when I heard they were coming out with another primer in the line, I knew I wanted to get my hands on it. The lightweight formula of the Bare With Me Cannabis Sativa Seed Oil Radiant Perfecting Primer ($15) is a nice alternative if jelly-primers aren't really your jam, because of its silky, balm-like formula. It contains soothing cannabis sativa oil that blurs out blemishes in a snap, feels velvety once applied, and actually brings out radiance in the skin. Needless to say, it's totally becoming my go-to when I'm looking to create more a more minimalist, barely-there Summer beat." – Alanna Kilkeary, assistant editor, Makeup.com

Benefit Cosmetics Hello Happy Flawless Brightening Foundation
"As a non-regular foundation wearer (I don't like the feeling of it on my skin all day), I'm a pretty harsh critic. In order for me to like a formula, it has to feel weightless, look natural, and have just the right amount of light-medium (but buildable) coverage. Benefit's new Hello Happy Flawless Brightening Foundation ($30) does all of that — plus it brightens the skin and lasts for 12 hours. I wore this all day and completely forgot it was on my face. It gave me the perfect natural glow, too." – Carrie Carrollo, assistant native editor and content strategist, Beauty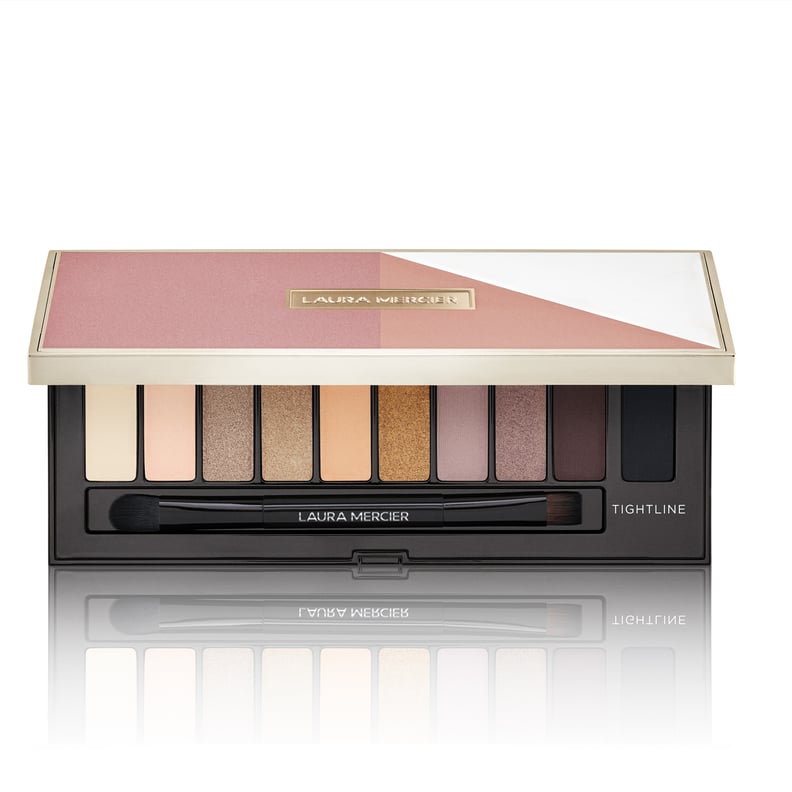 Laura Mercier Signature Eye Palette
"I have a big trip to Japan coming up this month and have been on a hunt for the perfect eye shadow palette to bring with me. It had to be compact enough for travel, contain a mix of matte and shimmery shades and have mainly neutral colors. The 10-pan Laura Mercier Signature Eye Palette ($70, available this month at Nordstrom) checks each of those boxes and then some. The range of shadows (there's everything from a light pink to deep burgundy) will make creating two weeks' worth of eye looks a cinch, and it even has an inky black color that'll eliminate the need for my usual liner. Plus, it comes with a dual-ended brush for both tightlining and blending, so just maybe I can get away with only packing 11 makeup brushes instead of the 15 I was planning on (I'm exaggerating, but only slightly)." — Lindsey Unterberger, content director, Makeup.com and Skincare.com
Buxom Full Force Plumping Lipstick
"The irritating-feeling of plumping lip products has always caused me to avoid using them. Luckily, the Buxom Full Force Plumping Lipstick ($19) gives me all of the volume – without that distracting stinging sensation. The pigmented formula applies opaquely on your lips in one single swipe, making it one of my go-to choices for bold colors." – SS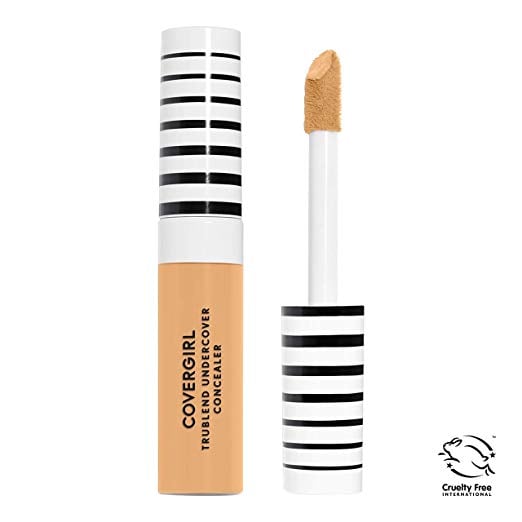 Covergirl Trublend Undercover Concealer
"My ordinary go-to concealer was significantly more expensive than the Covergirl Trublend Undercover Concealer ($9), so when this one out performed it, I was pleasantly surprised. The large doe-foot applicator makes it easy to apply underneath my eyes quickly, and the creamy full-coverage formula melts into my skin and disappears – while covering every blemish completely." – SS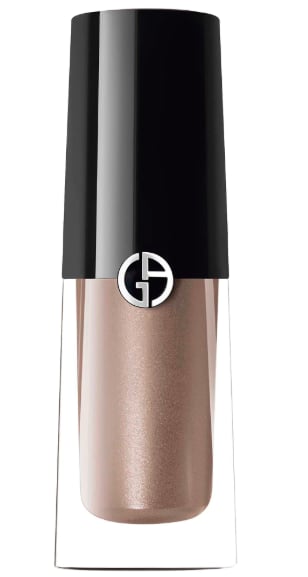 Giorgio Armani Beauty Eye Tint Liquid Eyeshadow
"The Giorgio Armani Eye Tint Liquid Eyeshadow ($28) is a cult classic, and it's now available in even more shades and in new packaging with an easier-to-use wand. It's super silky, long lasting, and basically foolproof to apply. I love the color Halo for a natural look that's something but also nothing." – Dawn Davis, senior native editorial director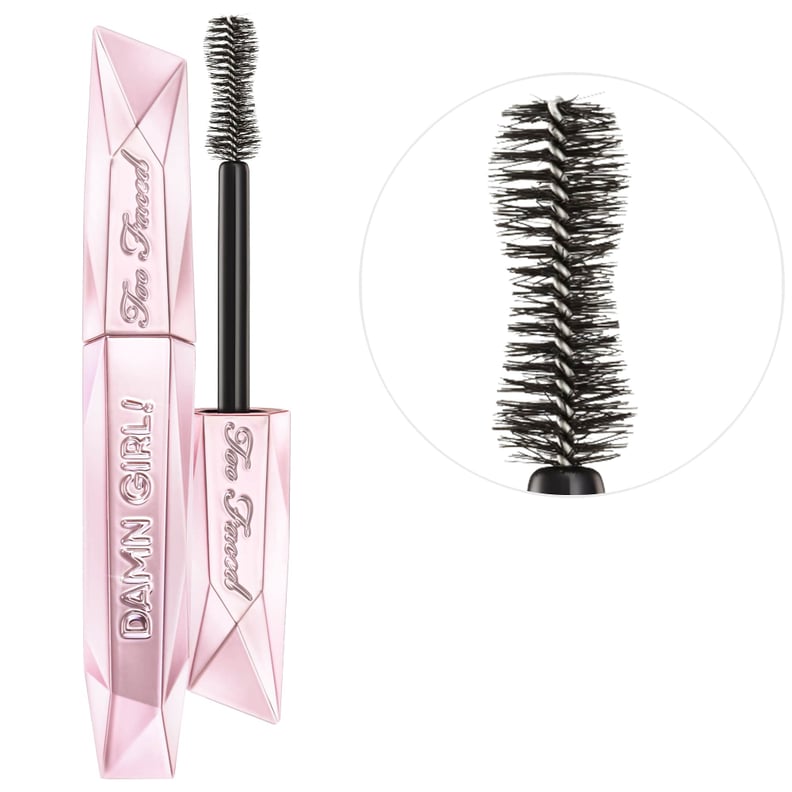 Damn Girl! 24-Hour Mascara - Too Faced | Sephora
"This is a painfully cheesy pun to make here, but damn, this mascara is good. Even just looking at the wand — the Too Faced Damn Girl! 24-Hour Mascara ($25) has the same hourglass shape as its Better Than Sex counterpart, but bigger — you can tell it's here to make an impact. Not only did it give my lashes major volume, it also stayed put through a night of torrential downpour. And so, I repeat: damn." — KC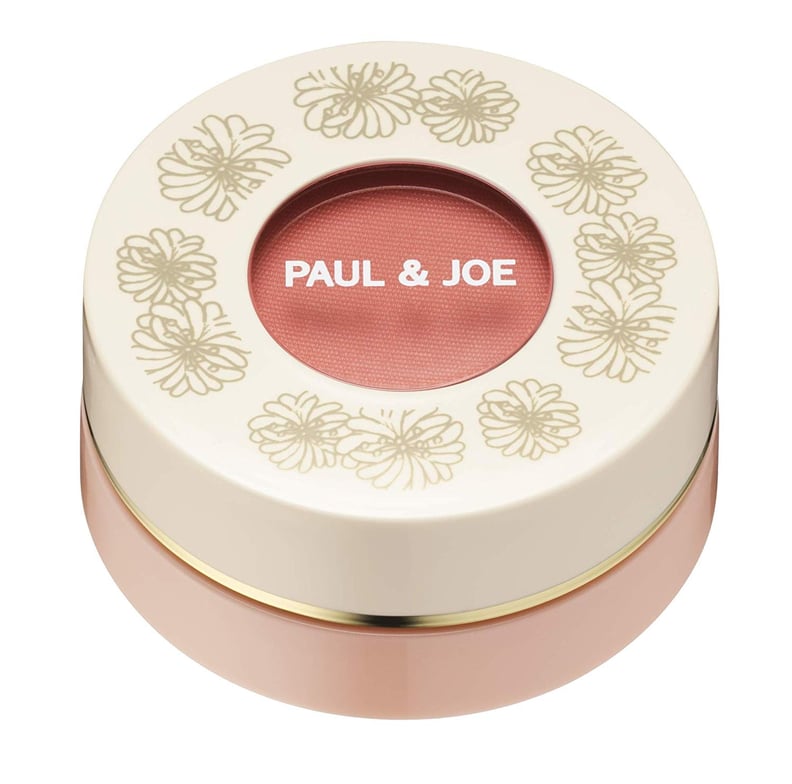 Paul & Joe Gel Blush
"Unpopular opinion, but blush would be one of "desert island" beauty products — specifically cream and gel formulas. Something about them just blends and wears better, and also looks more natural. While I've tried a lot of different options, this Paul and Joe Gel Blush ($27) might be my favorite ever. It has such a unique texture and feel (it's kind of cool and "wet," in the best way), and goes on my cheeks so beautifully. Sometimes I find these types of formulas can be difficult to pick up on a brush, but that's not an issue here at all. I've been wearing it every day." – CC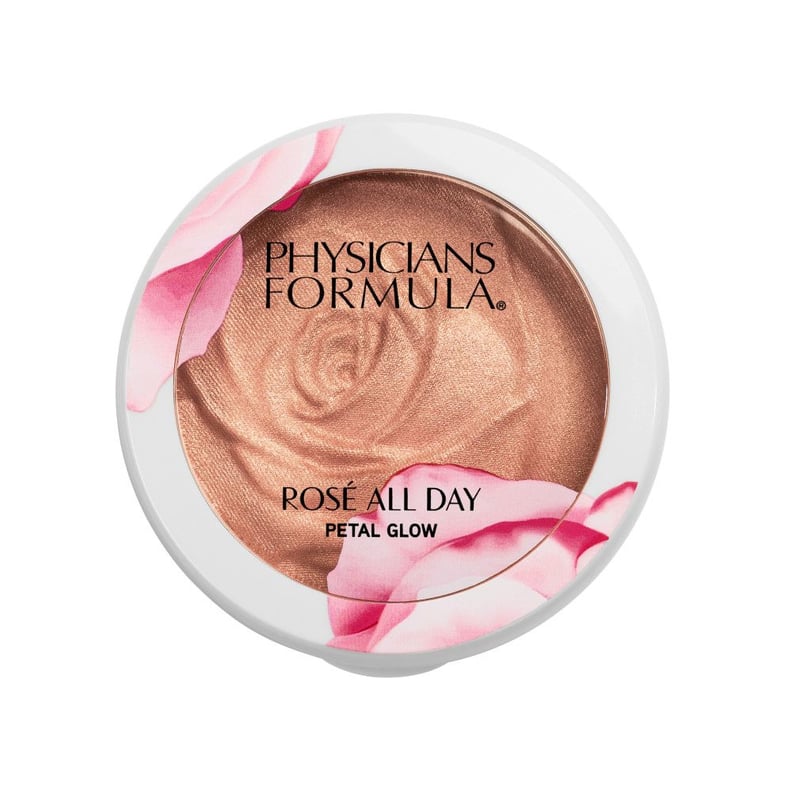 Physicians Formula Rosé All Day Petal Glow
"Everything about the Physicians Formula Rosé All Day Petal Glow ($16) is beautiful — from its micro-fine shimmer, which leave a reflective glow on my cheek, brow, and collar bones, to the rose etched into its face. I opt for the Petal Pink shade, which compliments my tan skin, and place it at the very front of the makeup display on my vanity once I'm done using it." — Jesa Calaor, assistant editor, Beauty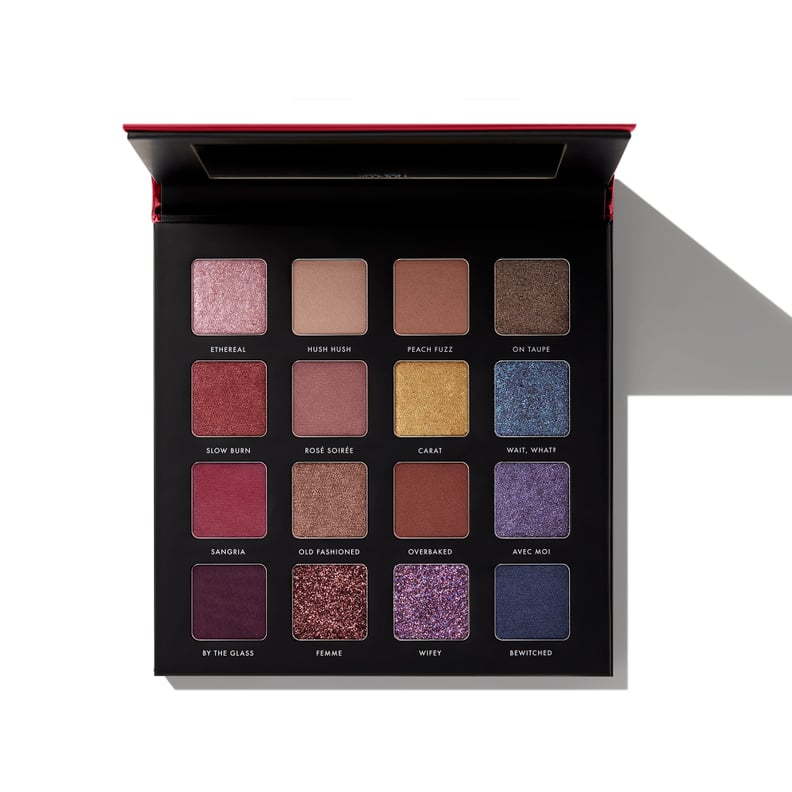 Milani Gilded Rouge Eyeshadow Palette
"When I swatched the Gilded Rouge Eyeshadow Palette ($20) I was shocked by how pigmented the shadows are! The combination of metallic, matte, and shimmery shade options allow you to play with an infinite number of eye looks — all equally stunning. The texture is buttery and smooth with no pigment fallout, too." – Jessica Harrington, assistant editor, Makeup.com and Skincare.com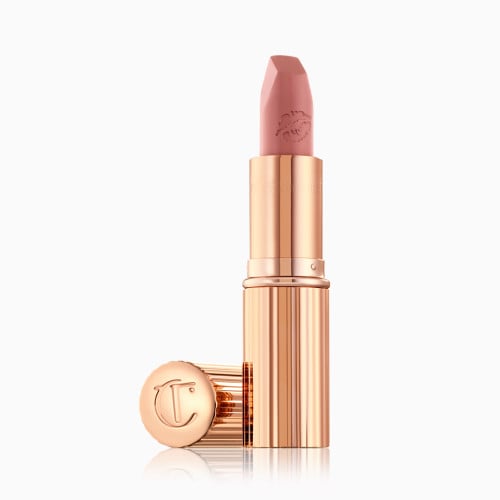 Charlotte Tilbury Hot Lips Lipstick in Super Cindy
"Every lipstick shade in the new Charlotte Tilbury Hot Lips Lipstick ($34) collection is so gorgeous, it's hard picking a favorite. The new colors, ranging from nudes to pinks and deep reds, are available in a matte or satin finish and inspired by celebrity women (there's even one named for J.K. Rowling)! Super Cindy, a muted nude matte hue, glides on so creamily and smoothly, it barely feels like you're wearing anything at all." — JH