The Hands-Down Best Skincare Products Our Editors Are Loving This Month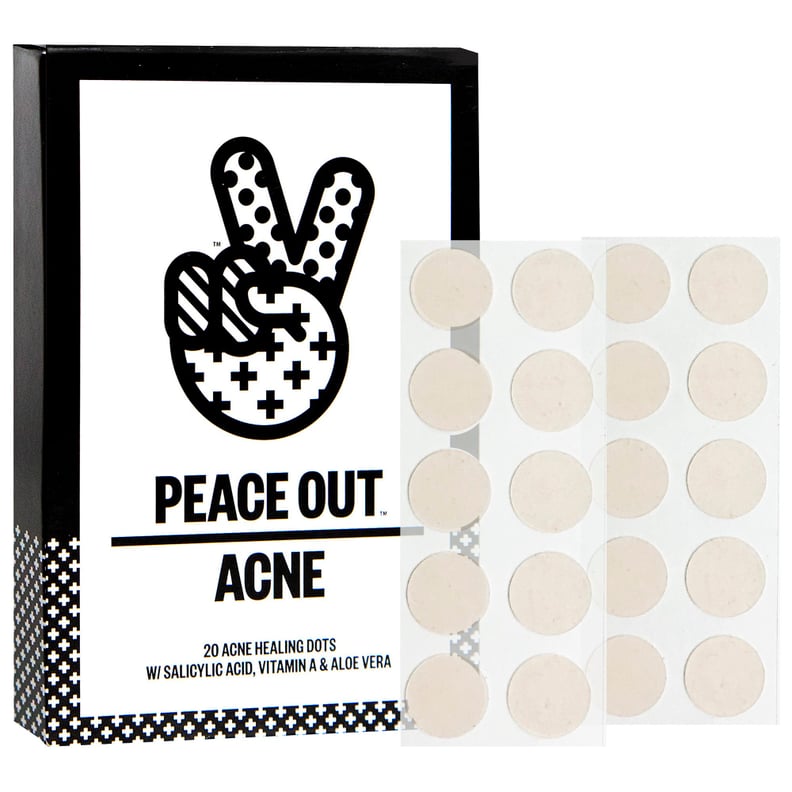 Courtesy of brand
Courtesy of brand
Every editorial product is independently selected by our editors. If you buy something through our links, we may earn commission.
Unfortunately for the gambling averse, buying a new skincare product can often feel like pulling the lever on an Atlantic City slot machine — you never know if the reward is worth the risk. Sometimes you get lucky, but other times you're left with a goopy serum or smelly face cream that couldn't make you feel less like a million bucks.
Well, the cycle ends here. Ahead, we've asked our beauty editors to share the only skincare formulas you should bet on right now, so you can all but guarantee your every purchase will feel like hitting the jackpot. Cha-ching!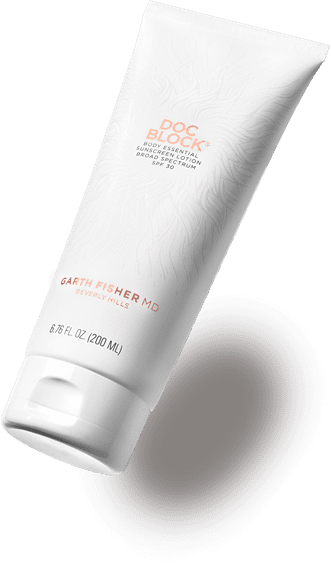 Doc Block by Dr. Garth Fisher
"I actually saw Doc Block by Dr. Garth Fisher ($44) on Kim Kardashian West's Instagram. I don't take Kimberly's word as the gospel because, well, she's promoted appetite-suppressing lollipops, for God's sake, and isn't that consistent with identifying ads, but the woman does have great skin. I imagine she probably wears sunscreen religiously. After going to the launch dinner with 50 of Hollywood's top celebrity makeup artists and hearing their emphatic reactions, I was eager to test it out.
"The active ingredients aren't that different from other broad-spectrum chemical screens, but what I enjoy primarily about this one is that I can put it on under my makeup and it doesn't look chalky. In fact, it feels and applies more like a luxe moisturizer than a sunscreen." — Kirbie Johnson, host and senior beauty reporter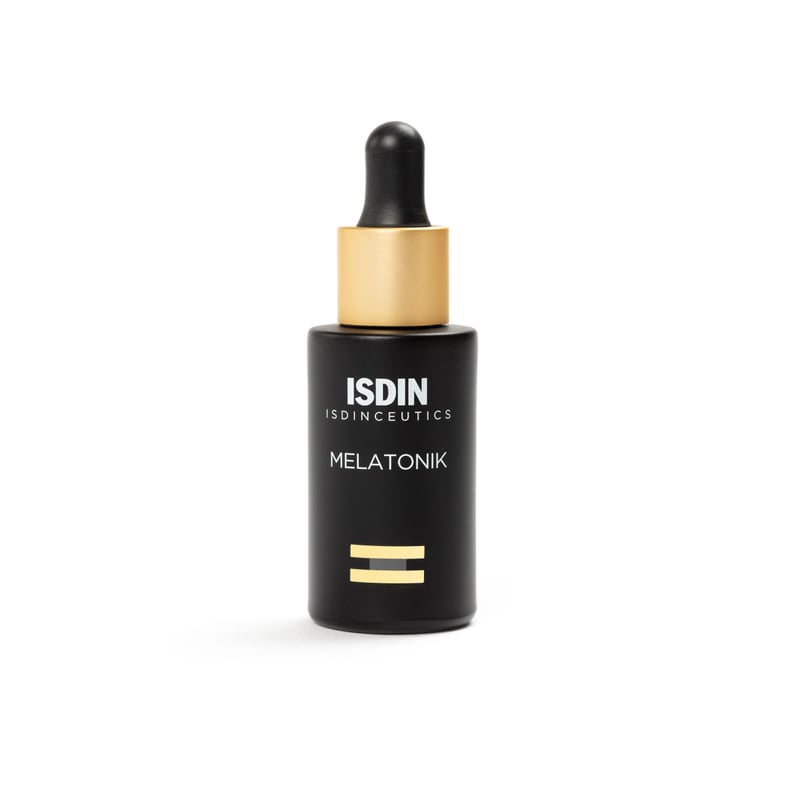 Isdin Melatonik 3-in-1 Night Serum
"Getting a full eight hours of sleep is even rarer in my daily life than getting in my 10,000 steps, which is why I'm all too familiar with the homeopathic supplement melatonin. It helps de-stress my body and lull me to sleep — and, apparently, it even works magic on your skin.
"The geniuses behind the Isdin Melatonik 3-in-1 Night Serum ($150) found a way to incorporate the stuff into your p.m. routine after learning through clinicals that the ingredient can boost your inner antioxidant defenses and fight off free radicals while you snooze. For me, though, the biggest takeaway is that I wake up every morning to skin that looks brighter, healthier, and well-rested (which is huge, because I'm most certainly not)." — Kelsey Castañon, senior beauty editor
Peace Out Acne Healing Dots
"I was skeptical of those acne-fighting stickers until a painful, pus-filled visitor found a home on my right cheek before a photo shoot. I didn't want to irritate the blemish more, so I put on one of the Peace Out Acne Healing Dots ($19) as soon as I woke up the morning of my shoot. After getting ready, eating breakfast, commuting, and answering emails — about three to four hours — I peeled off the patch in my makeup chair, and . . . holy sh*t. My pimple was completely gone. I was totally speechless at how fast and effective these were." — Aimee Simeon, assistant beauty editor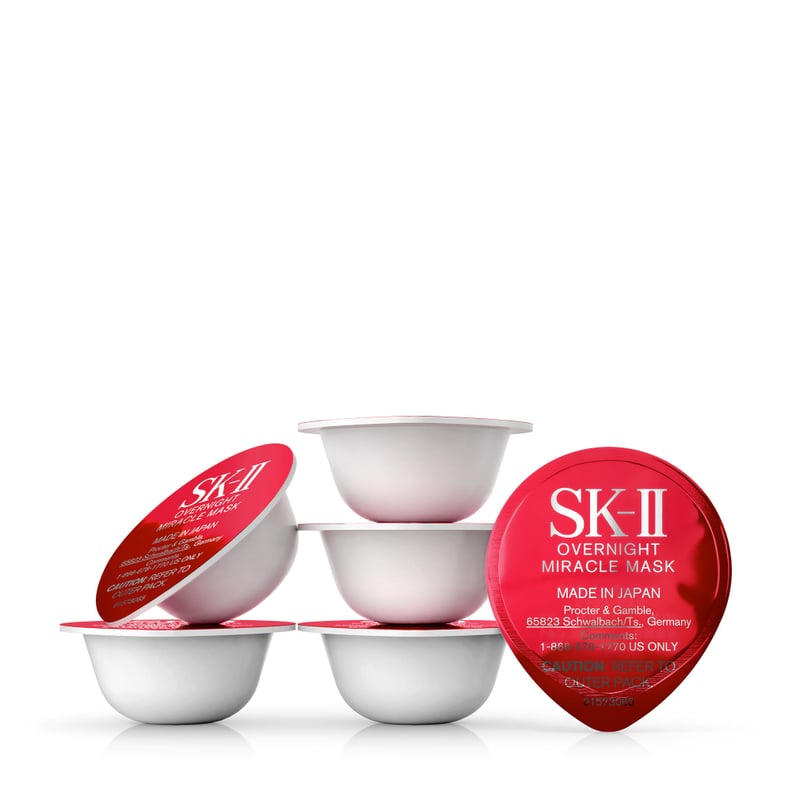 SK-II Overnight Miracle Mask
"No matter how much I try to be that put-together person who donates a half an hour to face-masking as part of their Sunday self-care, I always end up wasting that time pantless in bed, scrolling through Instagram. Luckily, SK-II launched an Overnight Miracle Mask ($105). Don't be like me and assume these are K-Cups. Instead, these single-use capsules are leave-on gel masks that hydrate and revive skin while you snooze." — Alaina Demopolous, beauty writer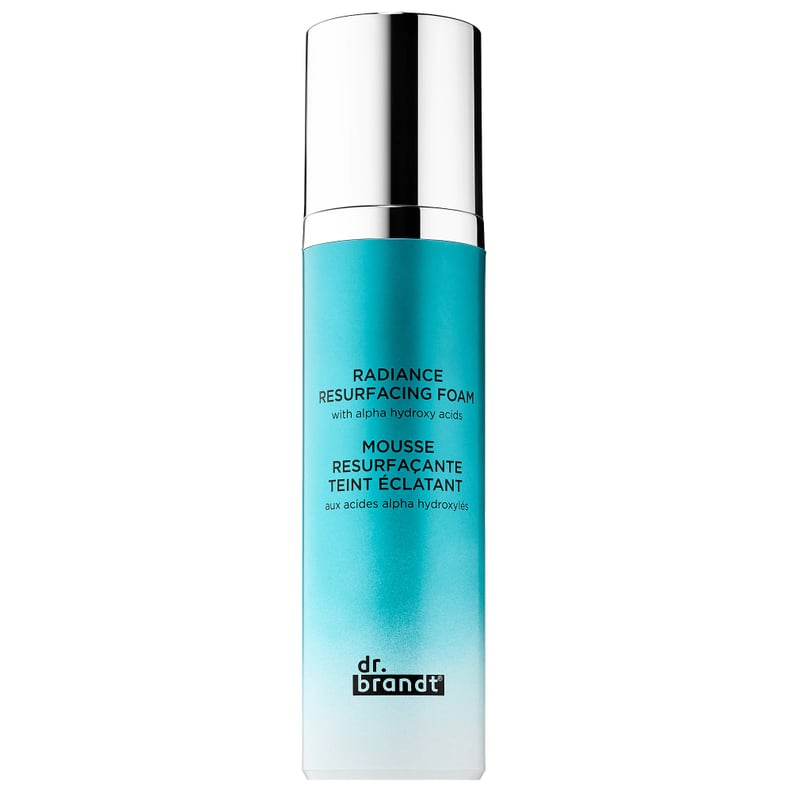 Dr. Brandt Radiance Resurfacing Foam
"My skin has never looked better after trying the Dr. Brandt Radiance Resurfacing Foam ($72). It's packed with exfoliating AHAs to slough away any dullness, and the bladeless tool makes it fun to lift away dead skin cells sitting at the surface, without getting too rough with my face. It's OK to use once a week as a safer alternative to at-home dermaplaning." — Sarah Siegel, assistant beauty editor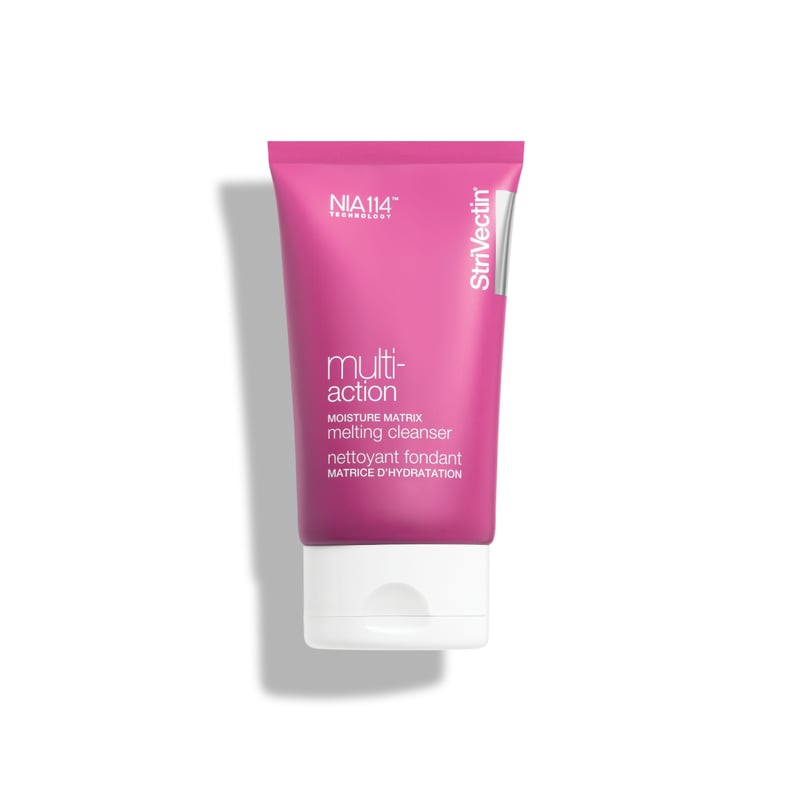 StriVectin Multi-Action Moisture Matrix Melting Cleanser
"When I was an irresponsible high-schooler, I used to come home from juvenile house parties and take off all my eye makeup with Vaseline before going to bed. I've since learned, through countless styes and breakouts, that this was not the best mode of removal, but I hadn't found something that could break down my 100 layers of mascara quite like it. Then, I tried the StriVectin Multi-Action Moisture Matrix Melting Cleanser ($35), and it brought me back.
"Like my old faithful, it has the necessary oils that dissolve every stitch of makeup in a matter of seconds, only this gel-to-milk formula also contains botanical extracts that actually make it good for your skin — styes need not apply." — KC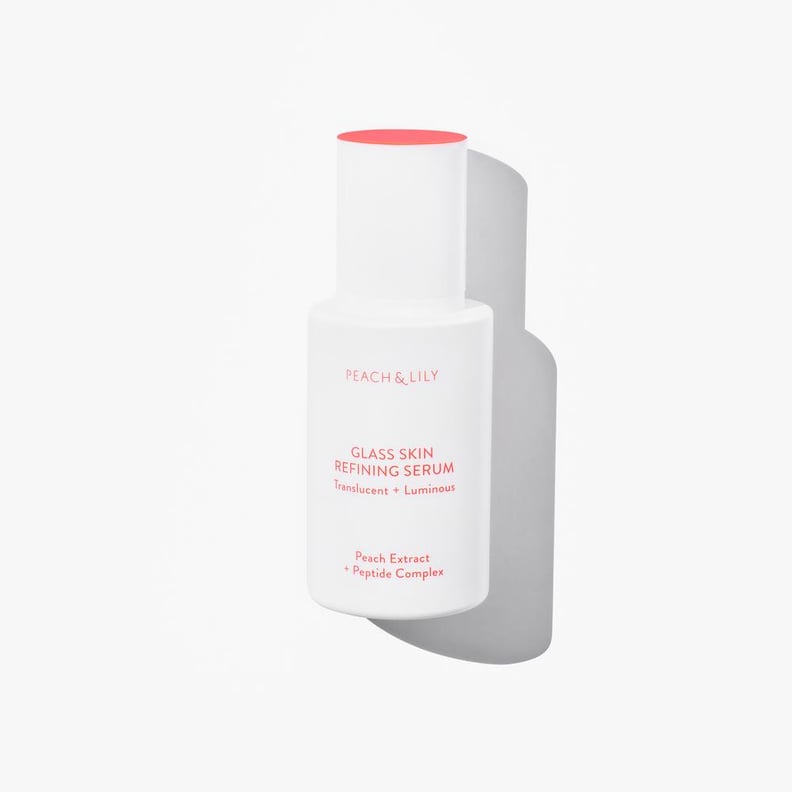 Peach & Lily Glass Skin Refining Serum
"Peach & Lily works with three of the top skincare labs in Korea to make its collections and uses ingredients that would normally put products in a $100 to $200 price point. Luckily, the founder, Alicia Yoon, found a way to eliminate certain third-party costs to make it more affordable. One of my favorites is the Glass Skin Refining Serum ($39), which contains peach extract, niacinamide, hyaluronic acid, fatty acids, and peptides. After using it, I had messages on Instagram telling me my skin looked like it had been guzzling water. Thing is, this product is currently sold out all over the world because it's just that good — but, luckily, this month they anticipate a restock." — KJ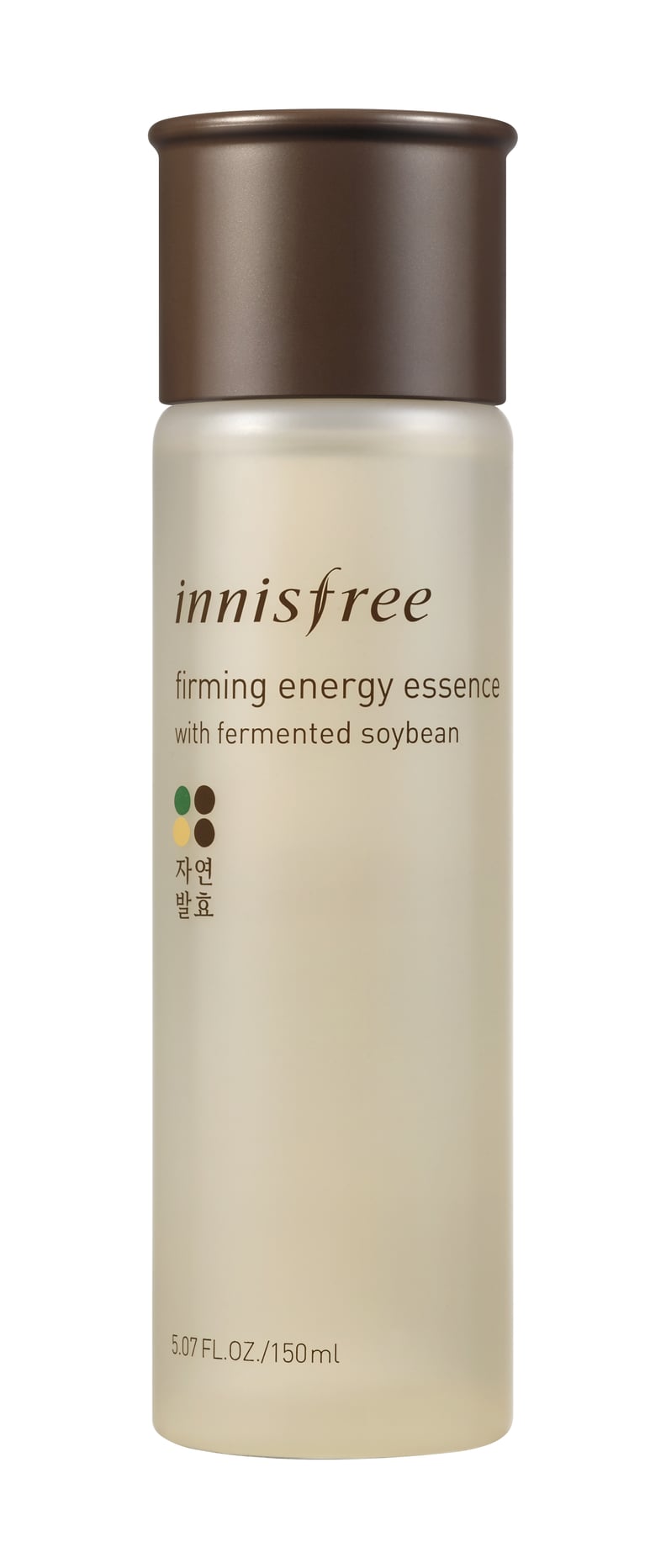 Innisfree Soy Bean Firming Essence
"I was late to the essence train, mostly because some of the best are super pricey. That said, these multiuse liquids really help your skin look firm, smooth, and bright. I love that the new Innisfree Soy Bean Firming Essence ($39) is fairly affordable, per the accessible brand's M.O. It contains a soybean extract that has been fermented for over 300 days, which means it releases a potent concentration of lactic acid to revive dull or sallow skin." — AD

Avon Anew Clinical Unlimited Lashes Lash & Brow Activating Serum
"I've never needed much help in the lash department that a few swipes of mascara couldn't solve, but in the last few years, my eyebrows were increasingly starting to look like the dawn of a bad '90s trend. They were sparse and patchy, and I wanted to get ahead of it before the situation required a derm, so I tried the Avon Anew Clinical Unlimited Lashes Lash & Brow Activating Serum ($40). If eyebrows could talk, mine would be screaming, "THIS SH*T WORKS." The formula's blend of peptides and botanicals had them growing in just a month, and for the first time in as long as I can remember, someone actually complimented me on my brows." — KC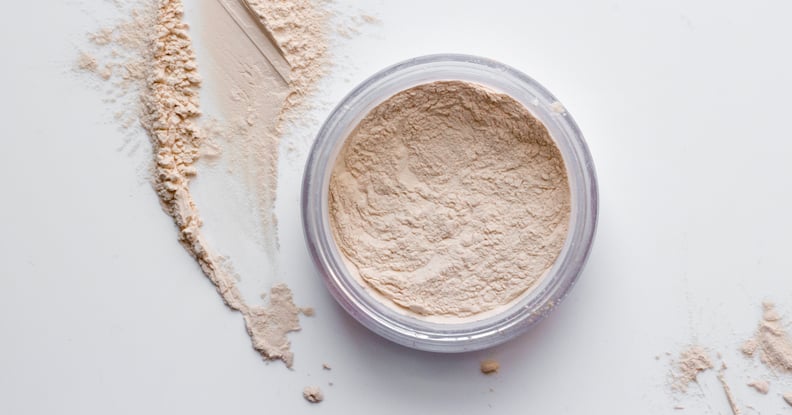 Onomie Aha! Perfecting Setting Powder
"I like makeup and skin care equally, but I love when the two categories combine. This lightweight Onomie Aha! Perfecting Setting Powder ($30) keeps your face matte and silky all day, but it also contains exfoliating lactic acid, collagen-boosting peptides, and retexturizing vitamin C. Plus, the shade Lyon is named after Mary Lyon, a pioneer in female education who founded two (!!!) colleges: Wheaton and Mount Holyoke. I have founded no colleges. Go, Mary!" — AD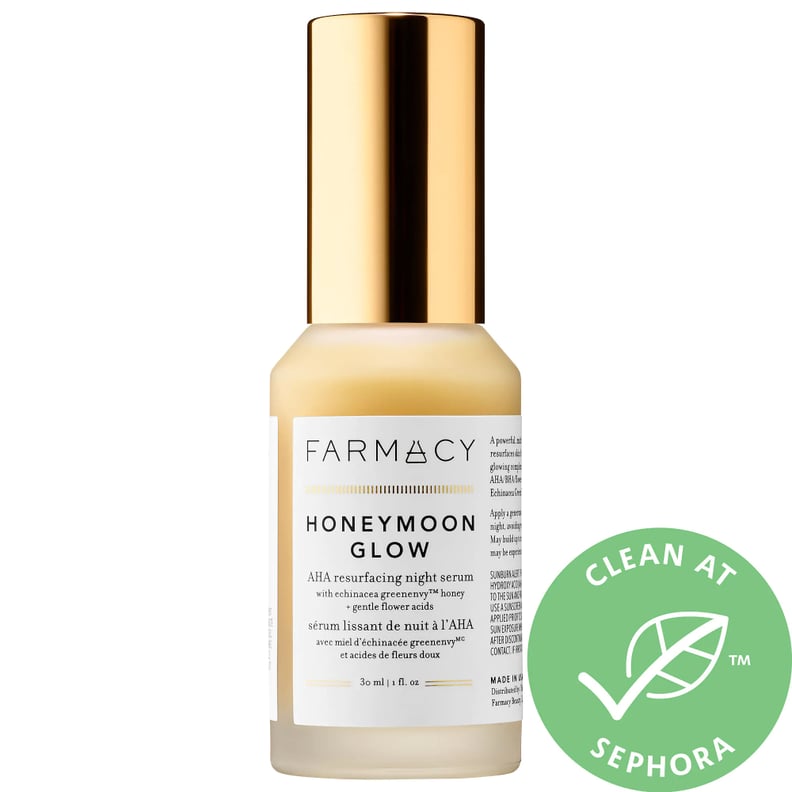 Farmacy Honeymoon Glow AHA Resurfacing Night Serum With Echinacea GreenEnvy