The 7 Best Travel-Sized Facial Sunscreens For Every Skin Type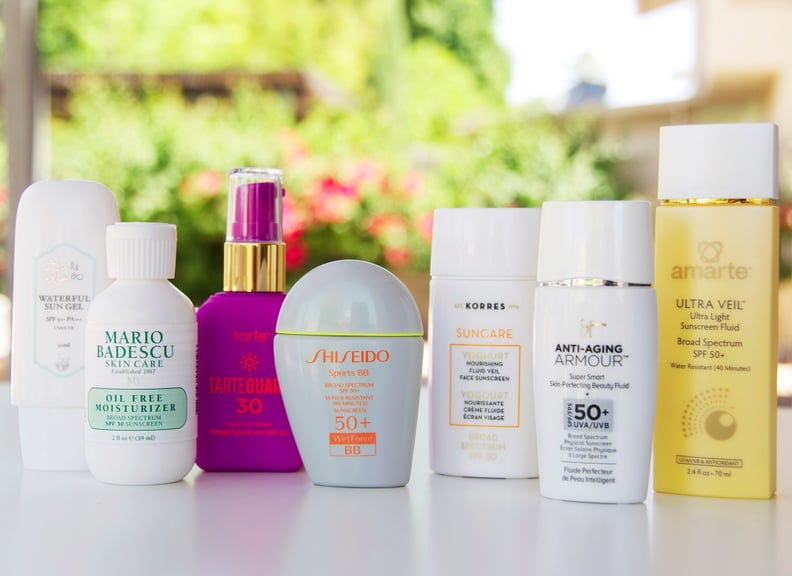 POPSUGAR Photography | Wendy Gould
POPSUGAR Photography | Wendy Gould
You already know just how important sunscreen is in your skincare regimen, but remembering to actually slather it on your face before walking out the door? Well, that's a problem in and of itself! The solution: keep a travel-size bottle in your purse to ensure you always have some SPF within reach and so you can reapply as necessary throughout the day. We've rounded up the prettiest, most effective travel-size sunscreens and provided the lowdown on which skin type and lifestyle each serves best.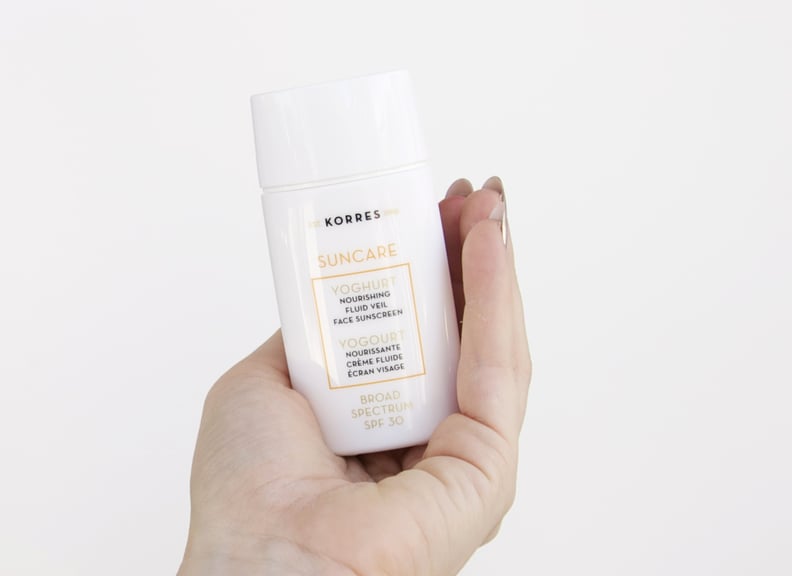 For Irritated Skin: Korres Yoghurt Nourishing Fluid Veil Face Sunscreen
Though Korres Yoghurt Nourishing Fluid Veil Face Sunscreen ($35) is approved for all skin types, in fact, those with irritated, reddened, tight, and dry skin will particularly benefit from it. It's loaded up with tons of soothing ingredients, including skin-repairing yoghurt, hydrating rice and camapu extract, and redness-reducing vitamin B5. It's super lightweight, has an SPF 30, and lays beautifully under makeup.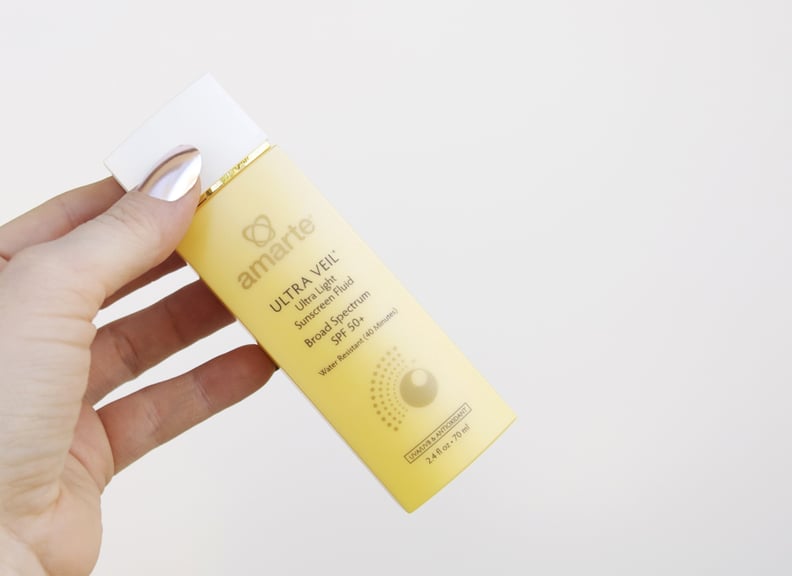 For Dull Skin: Amarte Ultra Veil Ultra Light Sunscreen Fluid SPF 50+
Amarte Ultra Veil Ultra Light Sunscreen Fluid SPF 50+ ($56) is a supersheer, almost water-like sunscreen that leaves skin feeling insanely soft and noticeably smoother and brighter. You can thank its unique formulation for that. In addition to the SPF50+ that shields skin from UVA/UVB rays, it also contains six antioxidants that protect skin from environmental damage, as well as finely milled mica powder, which creates a slight shimmer.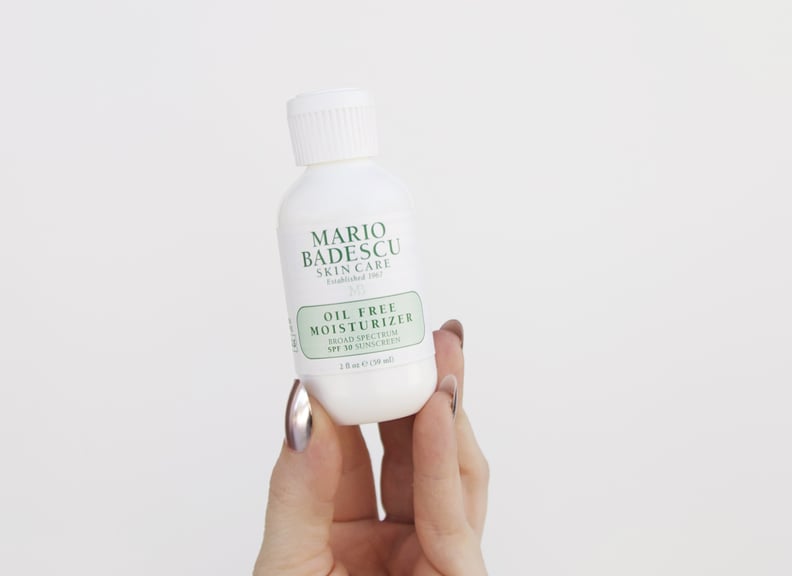 For Oily, Acne-Prone Skin: Mario Badescu Oil-Free Moisturizer SPF 30
Sunscreens have a reputation for making skin feel sticky or slick, so it's no wonder that people with oily or acne prone skin are apprehensive about applying it directly to their faces. The thing is, you really ought to wear SPF daily, and there are many non-greasy options to choose from. Mario Badescu's Oil Free Moisturizer SPF 30 ($28) is a prime example, and it happens to be one of the brand's top sellers and a cult favorite. In addition to being oil free, it's infused with green tea extract and aloe vera, which hydrate, protect, and fade acne marks and discoloration.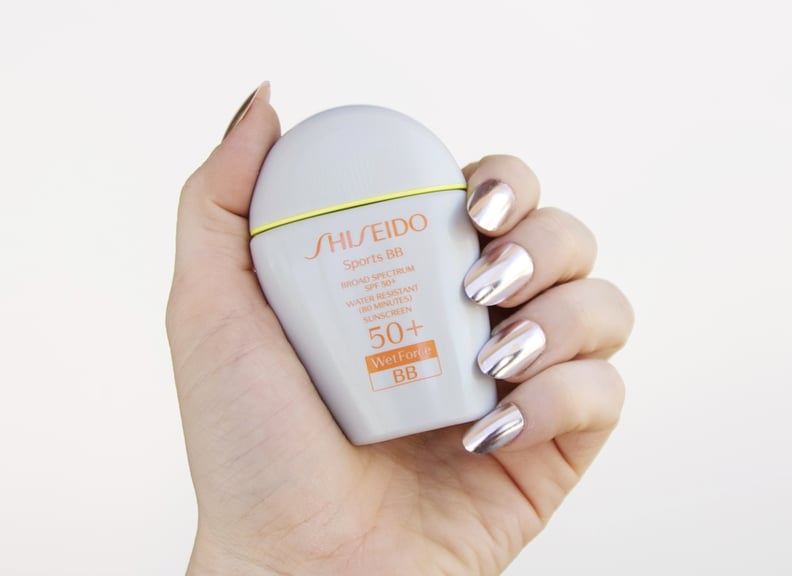 For Uneven Skin: Shiseido Sports BB Broad Spectrum SPF 50+
A BB cream with an SPF of 50? Yes, dreams really do come true. Shiseido's innovative Sports BB Broad Spectrum SPF 50+ ($38) comes in three shades (light, medium, and dark) and will help even out your complexion while protecting you from the sun. Its "WetForce technology" also means that it's water resistant for up to 80 minutes, making this a beach and poolside hero and a must for any sort of outdoor yoga or hiking you may have panned.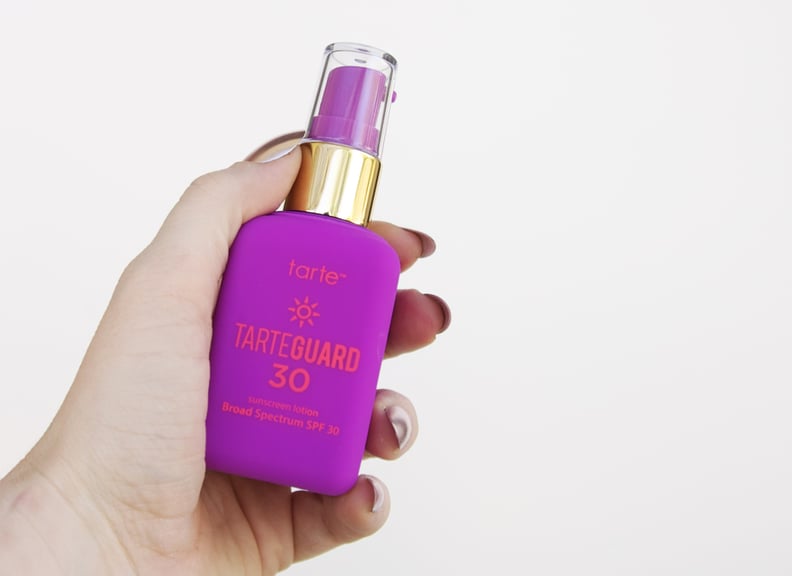 For Sensitive Skin: Tarte Tarteguard 30 Sunscreen Lotion Broad Spectrum SPF 30​
Dermatologists often recommend that sensitive skin types use non-chemical sunscreens — or what's called "physical sunscreens" — since their skin is easily irritated by the ingredients found in chemical-based products. There aren't a ton of options out there, but Tarte totally has your back (or would that be your face?) with its Tarteguard 30 Sunscreen Lotion Broad Spectrum SPF 30 ($32). It's dermatologist tested, hypoallergenic, and chemical free, and has been infused with nourishing protective antioxidants via the brand's signature maracuja, as well as red algae, apple, soybean, and honeysuckle.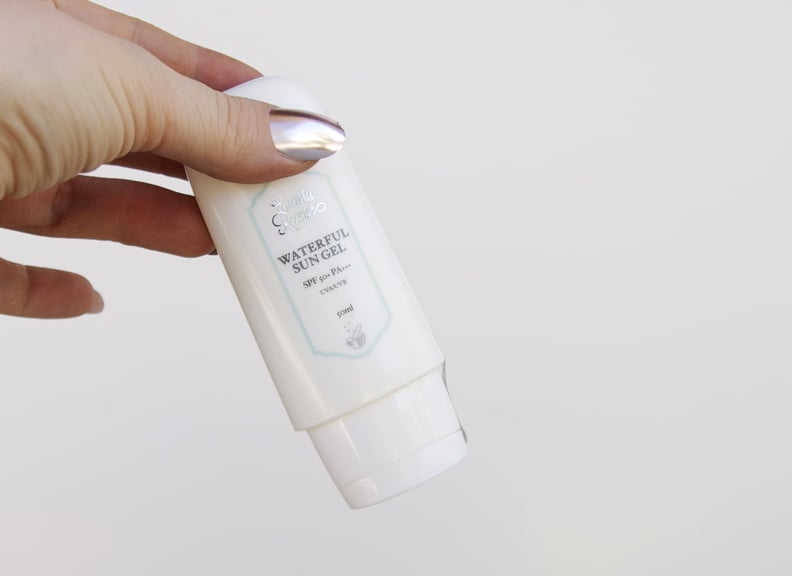 For Dry Skin: Earth's Recipe Waterful Sun Gel SPF50+ PA+++
Earth's Recipe Waterful Sun Gel SPF 50+ PA+++ ($25) is perhaps a contender for the world's lightest-weight SPF 50 ever. This Korean brand sunscreen is approved for all skin types, but because it's been formulated with Harrogate sparkling water — which is super high in minerals and silica — it does a superb job of hydrating and plumping the skin without leaving behind any greasy residue. It also contains glycerin to further lock in moisture. And in case you were curious about what the PA+++ means, it's the Korean rating system for protection against UVA rays. PA+++ is the highest rating and P+ is the lowest.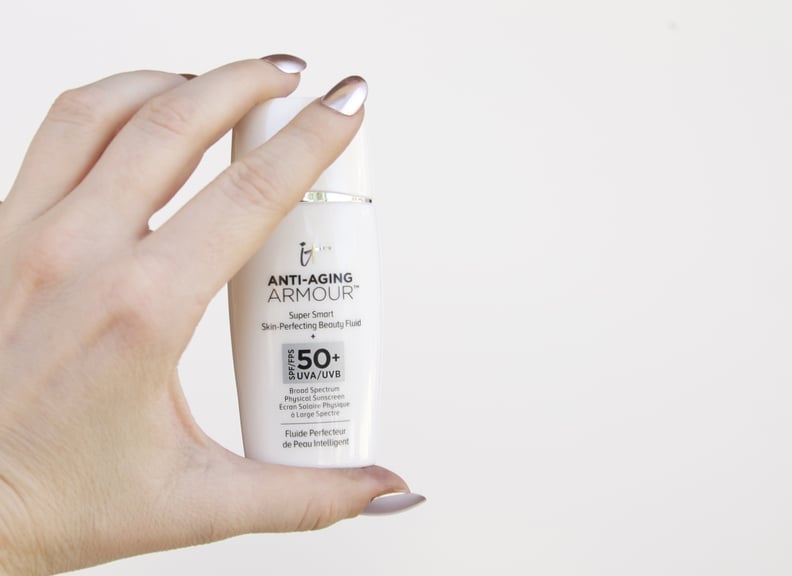 For Aging Skin: It Cosmetics Anti-Aging Armour
It Cosmetics works with plastic surgeons to formulate multitasking, anti-aging skin care and beauty products, and the brand's Anti-Aging Armour Super Smart Skin-Perfecting Beauty Fluid SPF 50+ ($38) is a tried-and-true favorite. It's formulated with peptides to help diminish wrinkles and fine lines, niacin to promote skin barrier protection and tone, collagen to improve elasticity, and antioxidants to ward off free radicals.