Keep Your Friends Close and These 10 Editor-Approved Pimple Treatments Closer
Breakouts: can't live with 'em, wish we could live without 'em. While in a perfect world, we'd gladly give all pimples the boot, the reality is, we've all experienced them at some point in time — and that's totally OK. For many of us, pimples come in various forms and for various reasons, making them pretty unavoidable. The good news is, there are plenty of treatments on the market that help keep blemishes at bay, many of which have become staples in our editors' skincare routines.
If you're still hunting down the most effective spot treatment for your breakouts, consider trying these pimple-puncturing products our editors can't live without.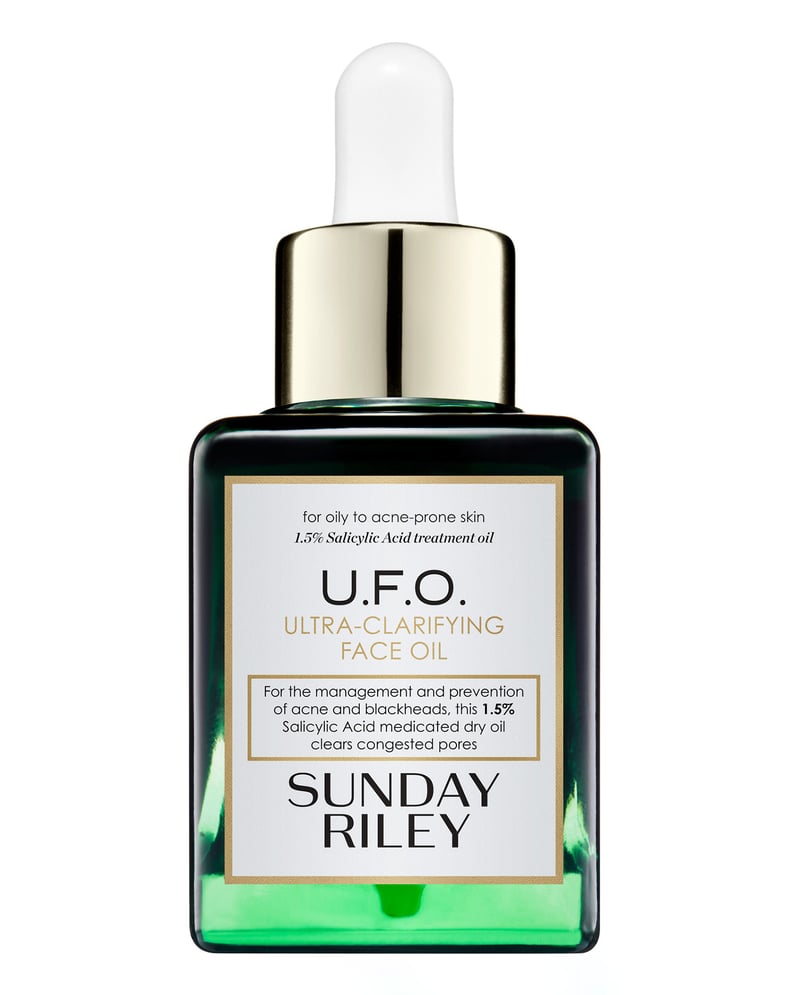 Sunday Riley U.F.O. Ultra-Clarifying Face Oil
"My skin is dry and sensitive, and I get occasional breakouts, so I always look for gentle products that are equally effective. I love Sunday Riley's U.F.O. Ultra-Clarifying Facial Oil ($80). I like that I can use this oil in a problem area without exacerbating dryness. It also has a lower concentration of salicylic acid than most creams so my skin never feels irritated after use." — Casey McCormick, creative strategist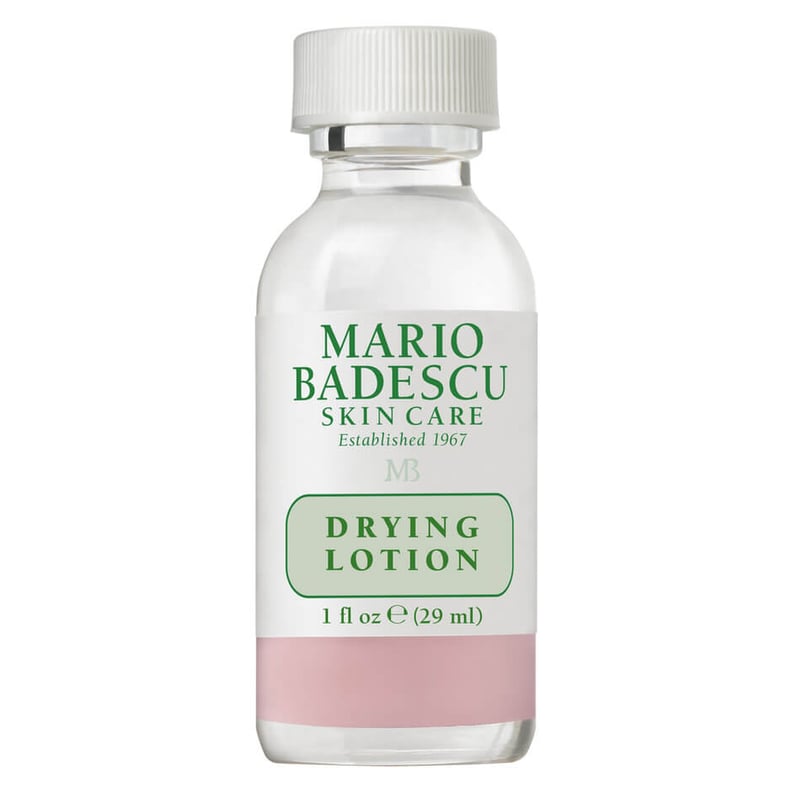 Mario Badescu Drying Lotion
"I quit birth control six months ago, and since then, my hormonal breakouts have shown no mercy. Large, painful cysts have wasted no time popping up on my cheeks, chin, and forehead. They often form under the skin and then form a whitehead within a few days. Once it appears at the surface of my skin, I use Mario Badescu Drying Lotion ($17). The pink liquid isn't a bestselling acne treatment for no reason. It's packed with zit-zapping ingredients like salicylic acid, sulfur, and calamine. I completely cover my breakouts with this before bed and wake up with much smaller (almost undetectable) pimples. It's become a staple in my routine over the past six months, and if you haven't tried it (and get frequent breakouts), I highly recommend you test it ASAP." — Aimee Simeon, social media editor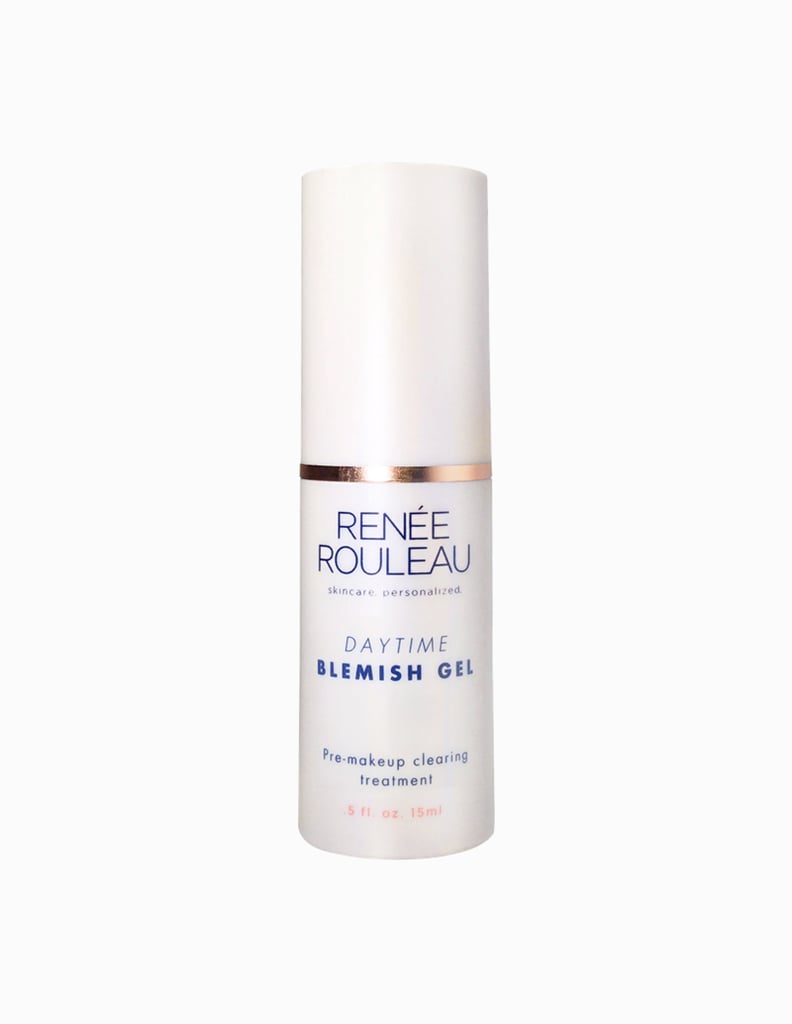 Renée Rouleau Blemish Gel
"My favorite spot treatment is definitely Renée Rouleau Blemish Gel ($39). If I'm suffering from an inconvenient pimple, I put this on my skin first before I try covering it up with makeup. That way, I know I'm not making it worse!" — Amanda Elser Murray, senior native style editor and content strategist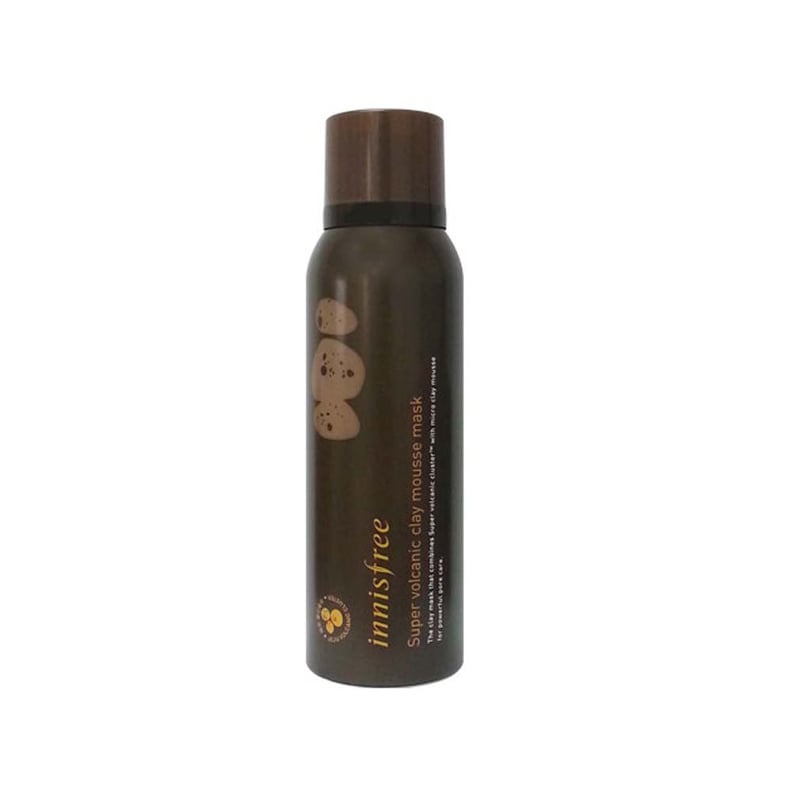 Innisfree Pore Clearing Clay Mousse Mask
"I break out probably more often than I wash my hair, so I impulsively try a lot of please-make-it-stop products. While nothing will immediately reverse a pimple, I've found that the Innisfree Pore Clearing Clay Mousse Mask ($19) makes it so I don't have to throw bed sheets over all the mirrors in my house to hide from my clustered complexion. The light-as-air, shaving-cream-esque texture makes this fun to apply, and it dries pretty fast for a clay mask, which works great if you're in a rush. After I use it, my skin is noticeably softer and brighter, redness has subsided, and gross whiteheads are made slightly less gross. Pro tip: smear this on a particularly gnarly pimple as an overnight spot treatment, and you'll wake up to see it cleared." — Alaina Demopolous, editorial assistant, Beauty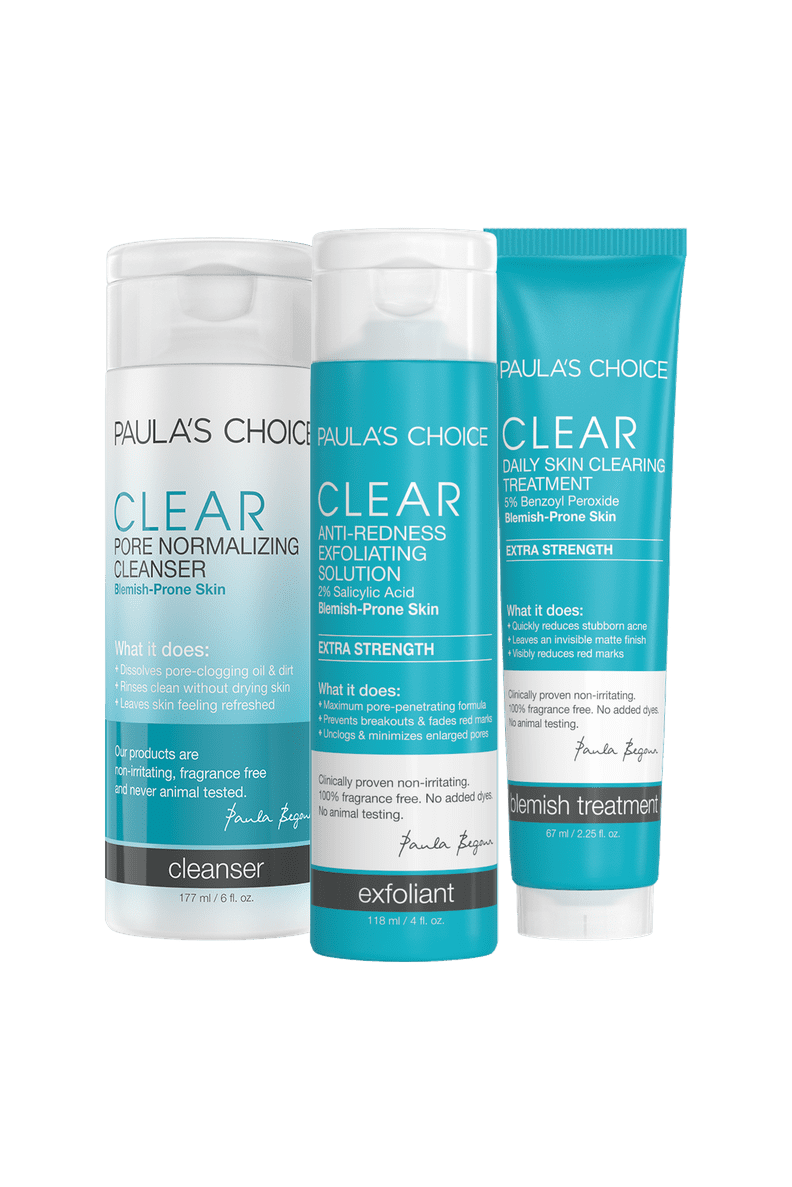 Paula's Choice Clear Regular Strength Kit
"The Paula's Choice Clear Regular Strength Kit ($46) has been a lifesaver for my oily skin. The cleanser keeps me from experiencing new breakouts and has been my go-to for two years. The Anti-Redness Exfoliating Solution helps with my red cheeks and keeps my skin smooth. It's a mild chemical exfoliant that works by preventing dead skin cells from clogging pores and causing new breakouts. The last step in the kit is the Daily Skin Clearing Treatment, which helps to control my oil production." — Sarah Siegel, assistant editor, Beauty and Shop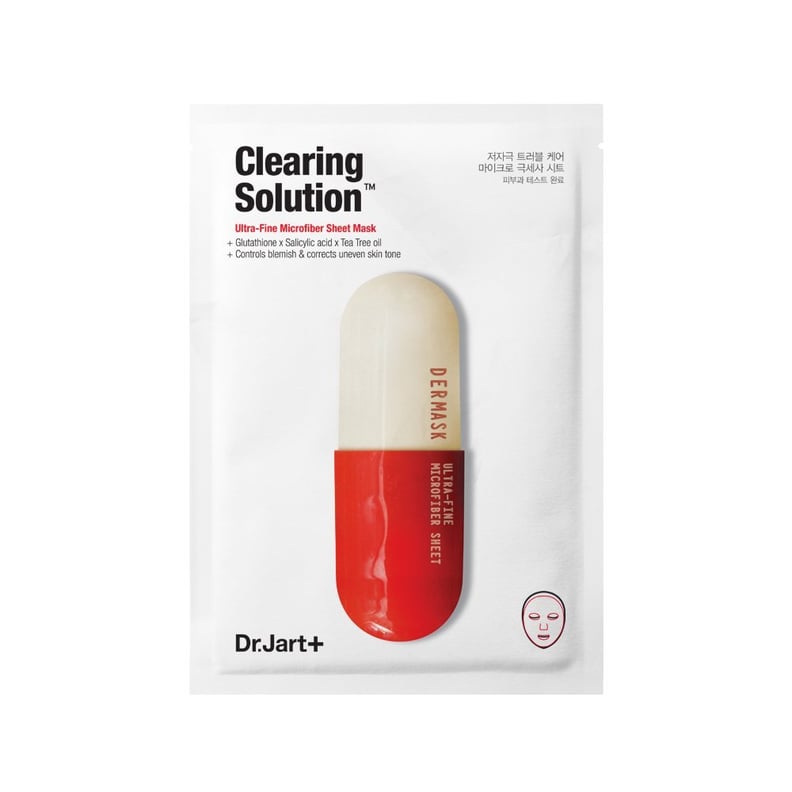 Dr. Jart+ Clearing Mask
"I wear the 'masking junkie' title proudly, and no matter how many formulas I try, nothing compares to the Dr. Jart+ Clearing Mask ($9). While I'll admit it's a bit pricey for a single-use sheet mask, the amount of full-blown breakouts it has saved me from makes it totally worth it. Whether it's an under-the-surface blemish or ready to be popped, I'm not kidding when I say it clears up anything overnight — or at least reduces it significantly. I always have at least one on hand so I can stop a breakout in its tracks without having to make a trip to Sephora." — Carrie Corrollo, assistant native editor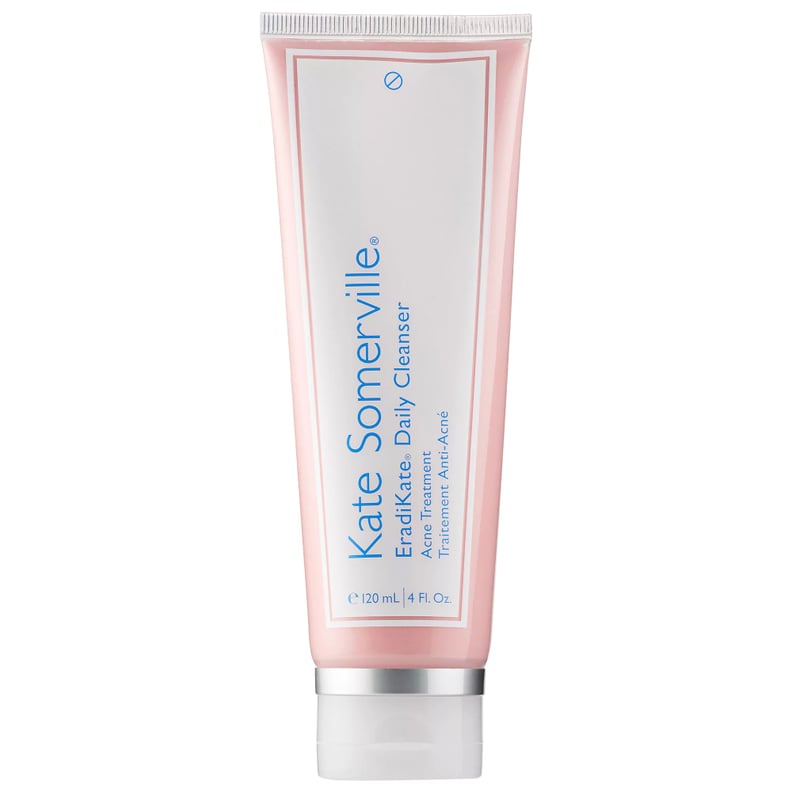 Kate Somerville's Eradikate Cleanser
"While I wouldn't say I have acne, I'm definitely prone to unpredictable breakouts, and when I do, I always reach for Kate Somerville's Eradikate Cleanser ($38). I was worried at first when I saw foaming on the packaging, but the lather isn't as intimidating as it seems. It's actually gentle and doesn't strip my skin. The cleanser contains three percent sulfur, which helps keep any breakouts at bay without drying out my dehydrated skin type. A little also goes a long way, which means the tube lasts (practically) forever." — Tori Crowther, assistant editor, POPSUGAR UK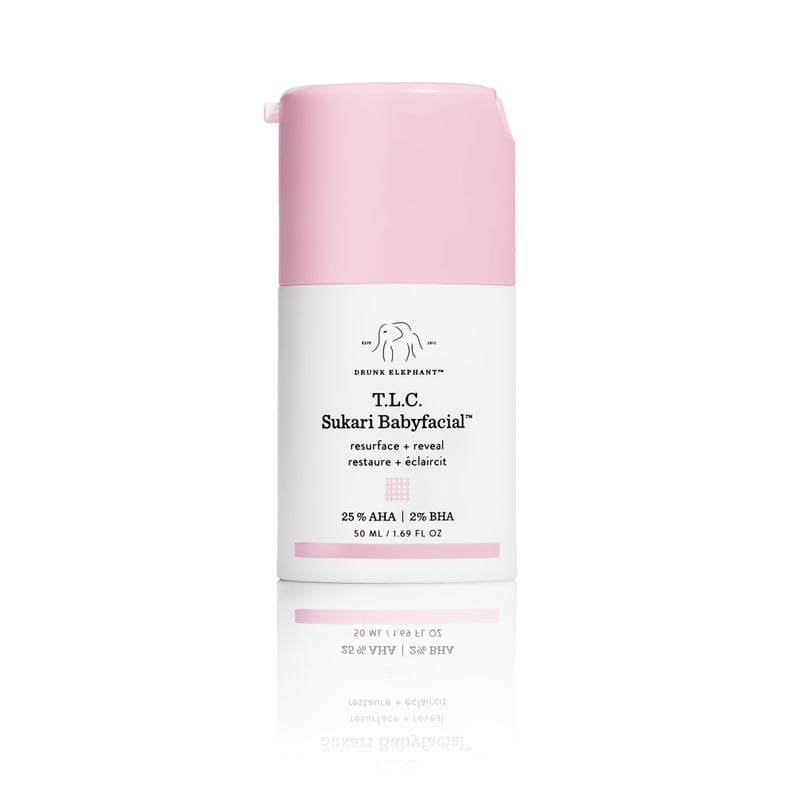 Drunk Elephant's T.L.C. Sukari Babyfacial
"Drunk Elephant's T.L.C. Sukari Babyfacial ($80) really helps to keep my breakouts at bay. I have acne-prone skin, especially on my cheeks, and ever since I incorporated this product into my regimen, it's helped clear up under-the-skin congestion. It has also prevented new flare-ups from happening. The high percentage of acids does a good job at resurfacing the skin to keep my complexion bright." — Stephanie Nguyen, Shop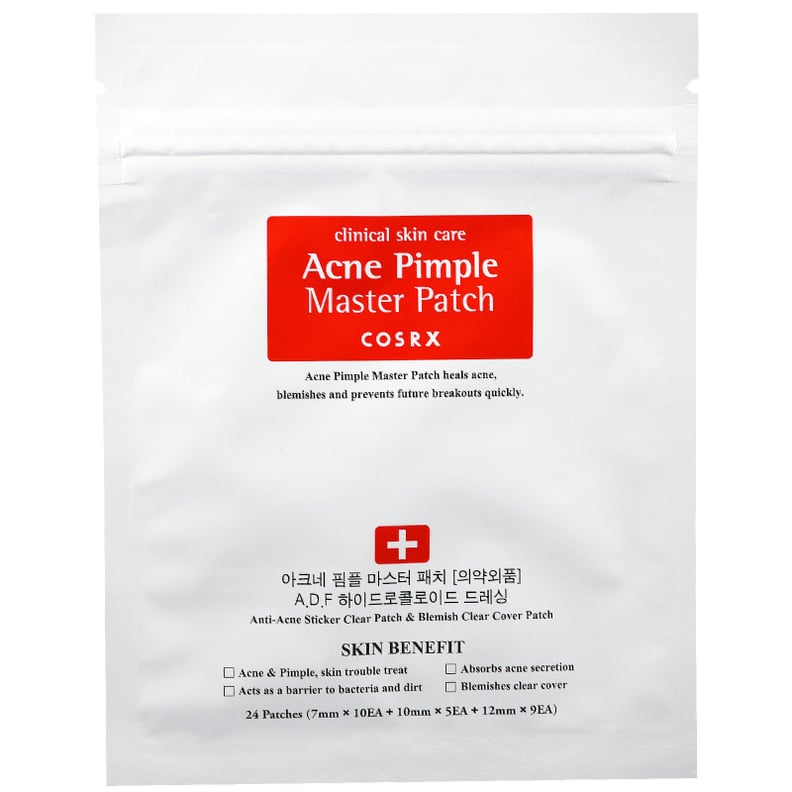 COSRX Acne Pimple Master Patches
"This little pouch of pimple-fighting magic changed my damn life. I have superdry skin, so when I break out, it's normally the result of a product that didn't react well with my skin or because of my monthly dues with Mother Nature. Either way, when I get a pimple, it's normally big, white, and not cute — enter COSRX Acne Pimple Master Patches ($5). I pop one of these babies (which come in three different sizes) on my pimple overnight, and by morning, the area is soothed and the pimple is usually completely gone or small enough I can cover it with makeup easily. The patch itself is covered in all the gross stuff that would have come out had I popped the pimple myself — but without the negative effects of squeezing. Bless you, COSRX." — Alessia Santoro, editor, Moms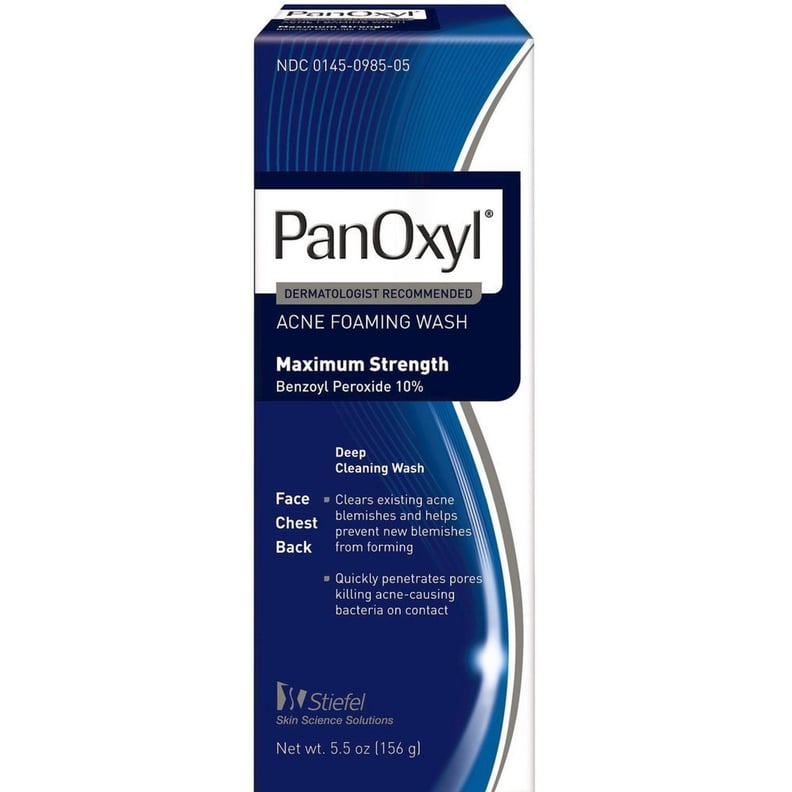 PanOxyl Foaming Acne Wash Maximum Strength
"I stopped suffering from severe bouts of facial acne right around the time puberty ended (knock on wood), but I've had to continue to closely manage my body acne situation well into adulthood. PanOxyl Foaming Acne Wash Maximum Strength ($12) is the only product that's truly been effective at clearing up those painful, underground pimples that magically appear on my back and chest. It's not the most glamorous beauty product in my arsenal, but it's the MVP of my shower lineup." — Lisa Peterson, senior social media strategist