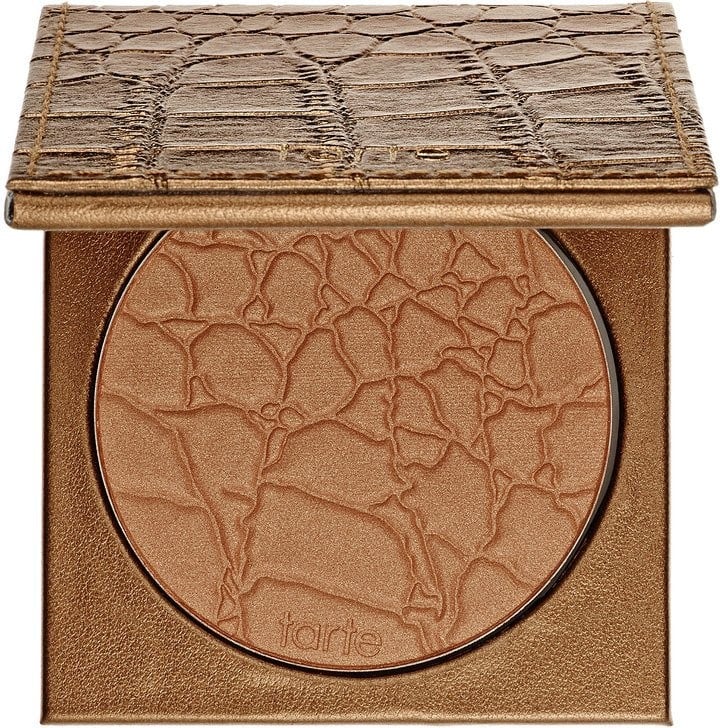 As POPSUGAR editors, we independently select and write about stuff we love and think you'll like too. If you buy a product we have recommended, we may receive affiliate commission, which in turn supports our work.
Heat, humidity, and sweat are inevitable when Summer rolls around, but having makeup meltdowns doesn't have to be. Though the season comes with plenty of fun and relaxation, it also makes our skin vulnerable to oil and sweat, causing our makeup to run, smudge, and eventually melt off our faces.
But you don't have to sacrifice your daily beauty routine because of these environmental factors. Keeping your face intact during a swim or a day outdoors is as simple as tailoring your cosmetic bag with a few sweat-proof essentials. We've curated a list of waterproof basics so you can achieve a simple yet long-lasting face all Summer. From your complexion to your lashes and even your eyebrows, you won't fret over a sweat or a splash in the pool with these products in tow. Scroll through to check them out.
Nudestix Magnetic Eye Color
Keep the high points of your face glowing with the Magnetic Eye Color pencil from Nudestix. The creamy shadow stick is the perfect way to enhance your lids but isn't limited to your eyes. Swipe the pencil on your cheekbones, brow bone, cupid's bow, and anywhere you feel needs a glow. The waterproof crayon goes on like a cream, making it easy to blend with your fingers, but dries down to a glowing pigment that will last in the warmest weather.
Urban Decay Cooling & Hydrating Chill Makeup Setting Spray
The Cooling & Hydrating Chill Makeup Spray is your Summer savior in a bottle. Whether you're just dabbing on BB cream or packing on a full face, this makeup setting spray will keep everything in place. The cooling spray chills the surface of your makeup so that it lasts up to 12 hours without settling into fine lines. Its ultrafine spritzer will evenly veil the primer over your makeup instead of going on sticky and splotchy.
Urban Decay Cooling & Hydrating Chill Makeup Setting Spray ($30)

MAC Pro Longwear Waterproof Brow Set
Give your hairs some extra hold with the Pro Longwear Brow Set by MAC. The brush-on gel will groom and set your brows while naturally filling in sparse areas with natural pigments. Use this alone or to set your brow powder in the heat.

Too Faced Better Than Sex Waterproof Mascara
Around the eye area tends to get oilier in hot temperatures, causing your eyeliner to smudge and your mascara to run. To avoid raccoon eyes, flutter your lashes with the iconic Better Than Sex Mascara by Too Faced in a new waterproof formula. You'll get the same sultry volume of the traditional mascara but without risking an inky lash line.

Sephora Collection Cream Lip Stain
If you avoid lipstick at the pool in fear of it running all over your face, you won't have to with the Cream Lip Stain by Sephora. The intense coverage lip cream only requires one swipe for high pigmentation. It has a matte finish and features nourishing ingredients like avocado oil and vitamin E to nourish your lips. For maximum wear of this lip stain, line your lips with a waterproof liner to keep your color put.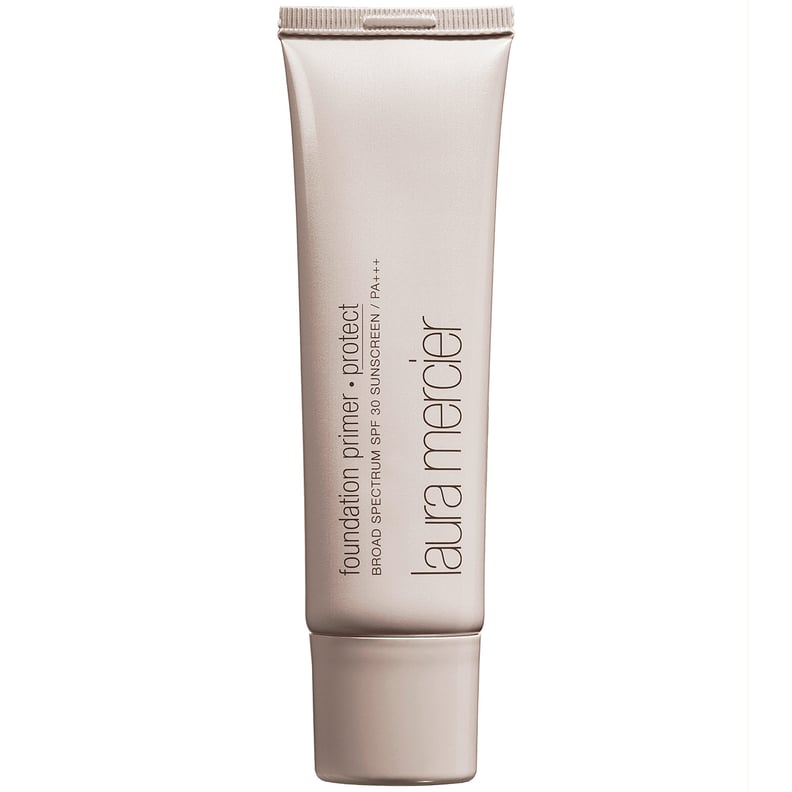 Laura Mercier Foundation Primer Protect Broad Spectrum Sunscreen
When it comes to prepping your Summer skin for optimal makeup wear, having an effective primer is crucial. This foundation primer by Laura Mercier creates a lightweight, invisible canvas to preserve your makeup while protecting your skin from the sun with SPF 30. Its gel-like consistency instantly dissolves into your face, giving you an added boost of hydration without leaving behind a greasy residue.
Laura Mercier Foundation Primer Protect Broad Spectrum SPF 30 Sunscreen PA+++ ($36)

Benefit Benetint Cheek & Lip Stain
Instead of packing on a powdered blush, opt for a liquid cheek stain to keep your face rosy. This dual usage hue from Benefit will give you a sexy, flushed color payoff that won't look clown-like. Dab some of the sheer tint onto the apples of your cheeks and on your lips to enhance your blushed look. Benetint won't sit sticky on top of your foundation and dries down to a matte texture that will stay on all day.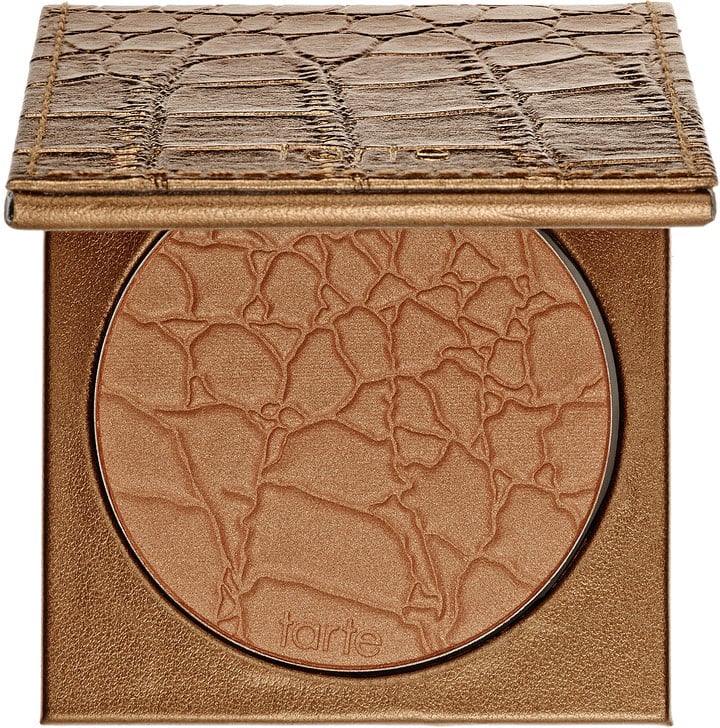 Tarte Amazonian Clay Waterproof Bronzer
Keep your enhanced tan from melting by swapping out your standard bronzer for a waterproof one, like the Tarte Amazonian Clay Bronzer. The mineral-based compact is oil-free and contains naturally derived pigments to soothe your complexion while giving you a genuine glow.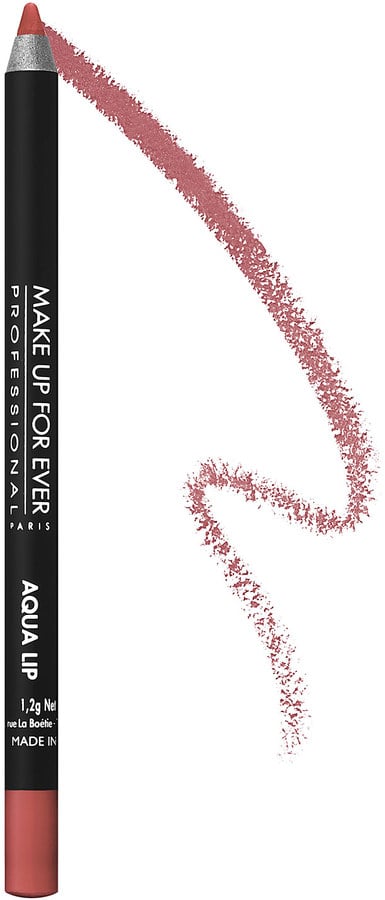 Make Up For Ever Aqua Lip Waterproof Lipliner Pencil
If you are going for a dip in the pool but want your pout to be on point, then line away with the Aqua Lip Waterproof Lip Liner from Makeup Forever. This lip crayon can be worn alone as your primary color or as a base for your favorite lipstick. The rich pigment stick is formulated with jojoba and vitamin E extracts to easily glide on to your lips and dries down to a completely waterproof texture. In just a few swipes of this pencil, your colored-in pout will be completely preserved.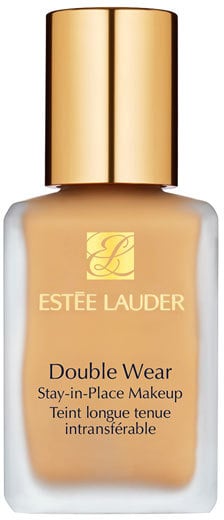 Estée Lauder Double Wear Stay-in-Place Liquid Makeup
You won't have to constantly blot your face in fear of sweat streaks with the Double Wear foundation by Estée Lauder. This medium-to-full cover liquid blends right into your skin and can withstand the sweatiest cycling class and hours in the pool, thanks to its 15-hour staying power. It is extremely lightweight and oil-free, so you also won't have to worry about surprise breakouts or a glaring T-zone throughout the day. For the most natural coverage, apply this foundation with a loose-bristle brush for an airbrushed finish.
Eyeko Sport Waterproof Eyeliner
The Eyeko Sport Waterproof Eyeliner was made to function in the most extreme sporting conditions, making it the perfect pencil to line your lashes if you're going for a swim in the heat. The pitch-black eyeliner is infused with coconut oil for a seamless application and settles into a budge-free line that won't move if you're sweating or snorkeling.