Every editorial product is independently selected by our editors. If you buy something through our links, we may earn commission.
Sometimes I'll open up Amazon and look up at my clock to see hours have passed. It's easy to get lost in the site's massive inventory. I am so grateful for the retailer's bestsellers list which displays Amazon's most popular products, often with stellar reviews, You know it's a purchase you can feel good about after doing your research.
We've rounded up the bestselling beauty products for you to consider for yourself. These nifty items will enhance your beauty routine, whether you're looking for a good face mask, mascara, or shampoo. Keep reading to shop our editor-approved picks.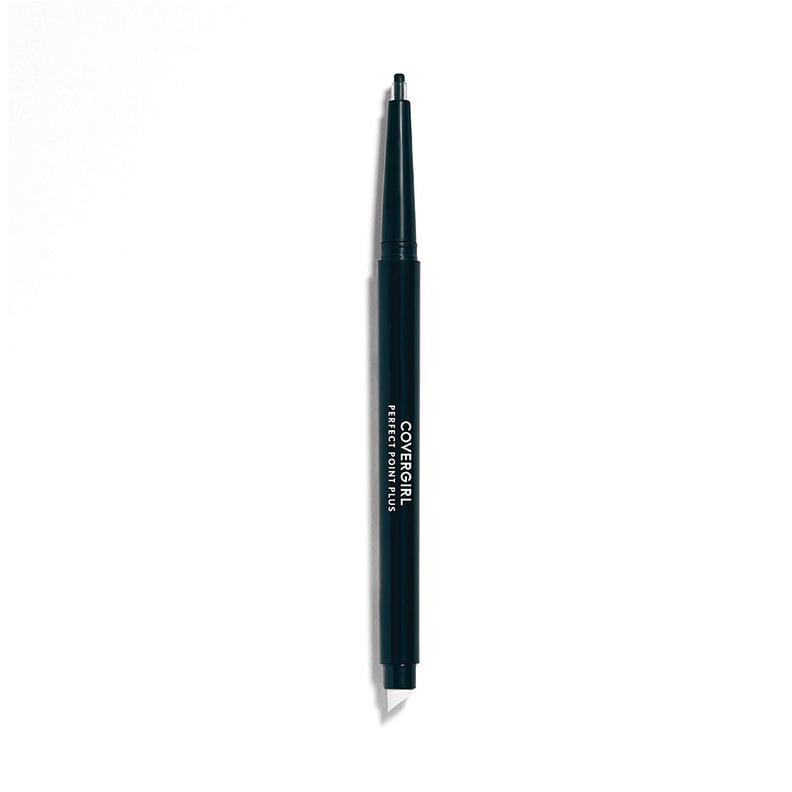 COVERGIRL Perfect Point PLUS Eyeliner
I use this COVERGIRL Perfect Point PLUS Eyeliner ($6) regularly, and I love that it gives me precise control. The color is very opaque and it stays put for hours.
"This goes on very easy, not like pencils or such that are rather hard and unforgiving," one customer explained. "The twist allows you to advance the product in tiny increments so you get just what you want, not so much that it breaks, but enough that you can control the color."
Native Deodorant Natural Deodorant Made without Aluminum & Parabens in Coconut & Vanilla
For a safe, non-toxic formula, this Native Deodorant Natural Deodorant Made without Aluminum & Parabens in Coconut & Vanilla ($12, originally $15) is the only way to go.
"I've been wearing natural deodorant for a few years," one customer wrote. "I tried several brands, but I haven't really been happy with the results of any of them. A mammogram tech recommended Native to me, and I'm so glad she did. Native is the only one I've tried that stops odor and prevents wetness."
Aztec Secret Indian Healing Clay
Aztec Secret Indian Healing Clay ($11) has a tried-and-true formula that has worked for countless people with acne-prone skin. I tried the mask myself and was very pleased with the results. When you open the jar, you will find a powdered clay that you mix with equal parts apple cider vinegar or water — it's up to you. Many customers claim that the vinegar will give you more effective results. You stir until you get a thick yet smooth paste that you can put on your face with your fingers or a brush. Allow the mask to dry. Here's the important part: if you have sensitive skin, only leave it on for five minutes. Any longer and you may experience irritation. If you have normal skin, you can leave it on for 15 to 20 minutes.
I used the mask three times in one week, and I didn't get a single zit. My skin felt baby soft, and it was the clearest it had been in months. Many fans of the product claim that it has been a miracle worker for their severe acne.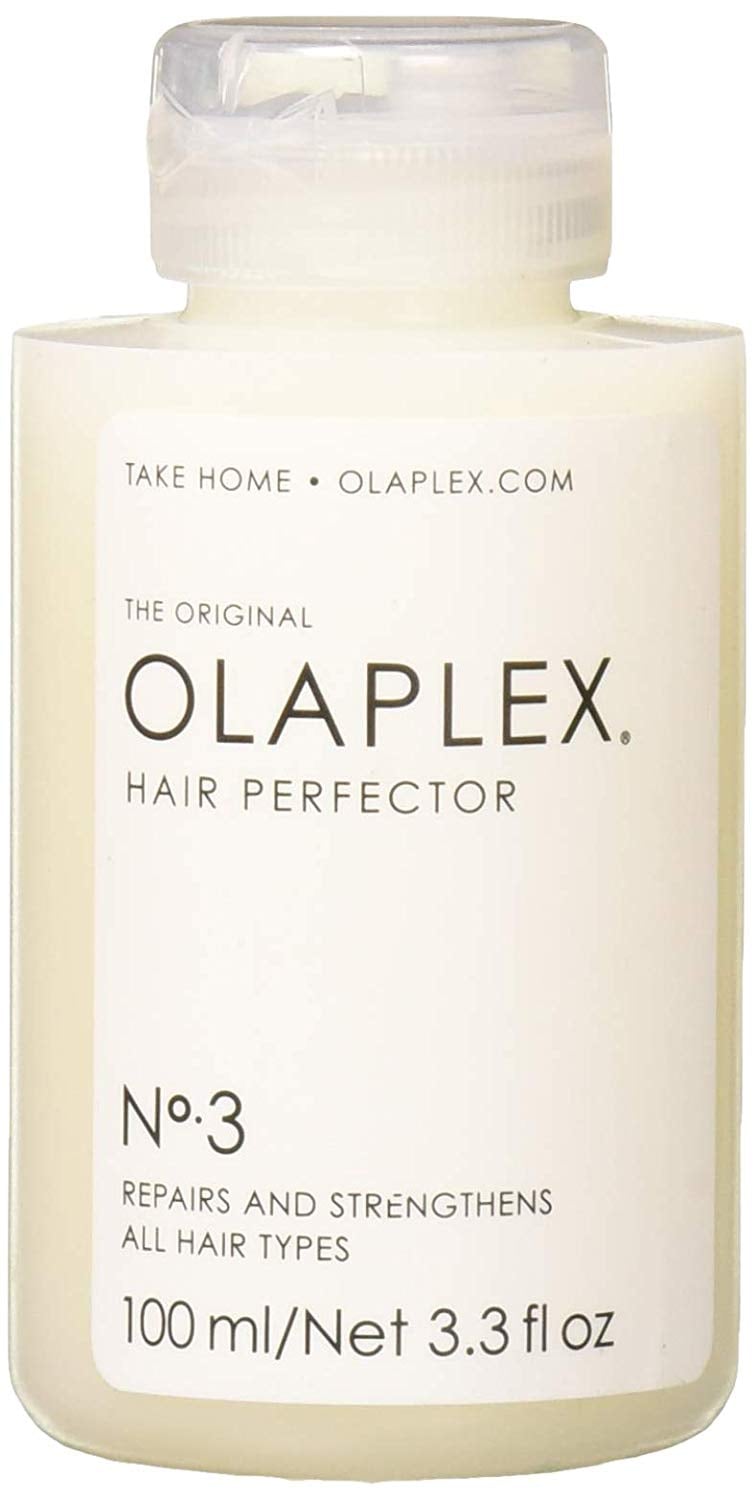 Olaplex Hair Perfector No. 3 Repairing Treatment
If you have damaged hair, this Olaplex Hair Perfector No. 3 Repairing Treatment ($28) will be a game-changer for you. The formula relinks the broken bonds in every type of hair — providing real, structural repair that works from within.
"Olaplex is a lifesaver for my hair," a reviewer said. "In the last four months I've had my hair bleached from almost black boxed hair dye to a blonde bayalage. Needless to say that caused a pretty decent amount of damage in my hair. I have used the Olaplex system twice and it has done wonders for my hair. It looks so much more healthy and shiny now. It feels stronger. The No. 3 is perfect for upkeep. Highly recommend for fellow bleach blondes."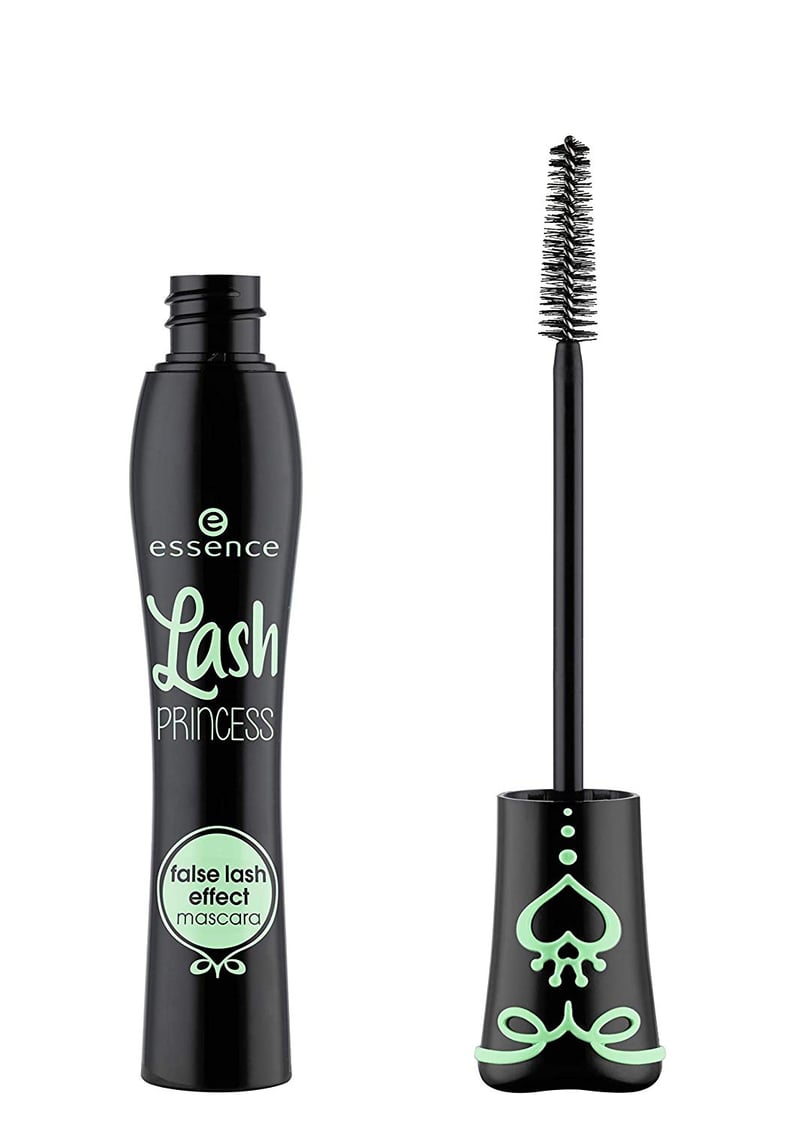 Essence Lash Princess False Lash Effect Mascara
No joke, this affordable Essence Lash Princess False Lash Effect Mascara ($5) is the bestselling formula on the whole site. The color is a raven black, and it gives you a falsie-like effect. It both lengthens and thickens each hair.
"My lashes are so fair and thin that its hard for me to find mascara that will give me such great volume," a customer said. "This mascara is so good! It was easy and was a flawless result for an affordable price. 100 percent would recommend."

Schick Silk Touch-Up Multipurpose Exfoliating Dermaplaning Tool
This multipurpose tool Schick Silk Touch-Up Multipurpose Exfoliating Dermaplaning Tool ($5) is well-liked across the internet; it shapes eyebrows, removes fine hairs, and even smooths skin. Just make sure to follow the directions and use it carefully.
"I love these little razors for all that peach fuzz," one reviewer said. "My face looks so smooth now!!! They're really easy to use. I had no idea there was such a product! My esthetician used something similar on my face and I thought I can do that!! So glad I found it!"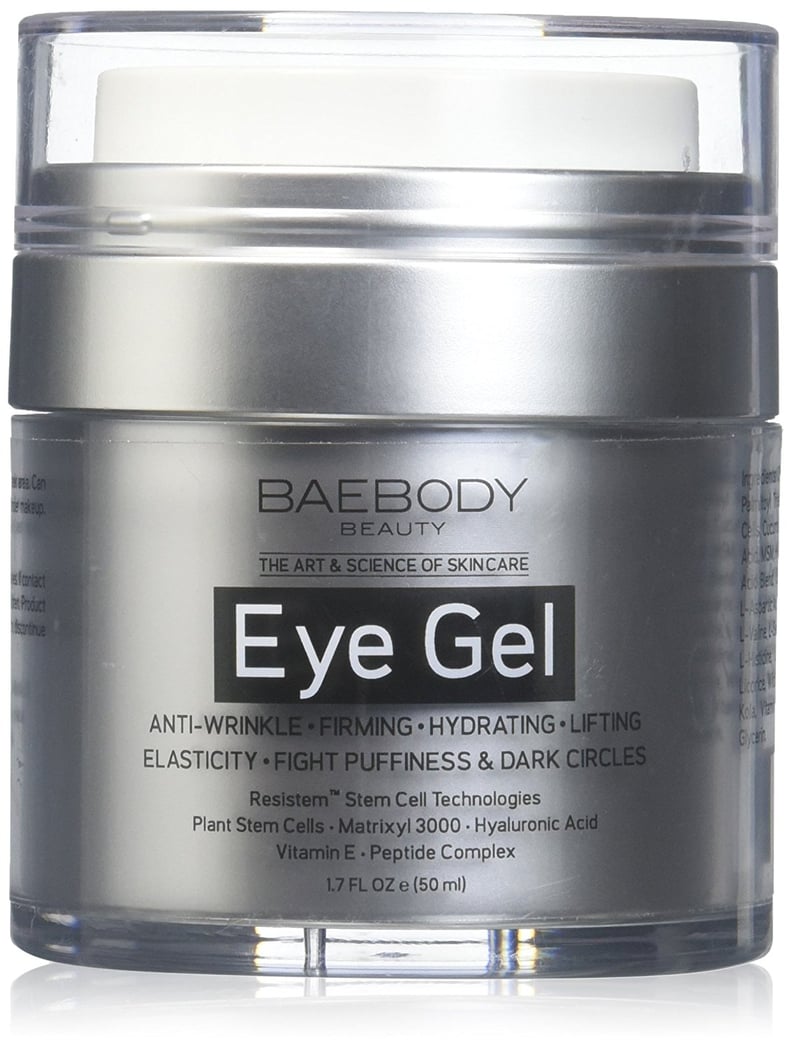 Baebody Eye Gel
For years I have dealt with annoying dark circles and puffiness under my eyes. That's why I was excited to hear about Baebody Eye Gel ($25). It's currently exploding in sales on Amazon by 9,000 percent, and for good reason. It claims to drastically reduce the appearance of dark circles, puffiness, sagging, or wrinkles. Customers are absolutely loving it and many are posting photos of their results.
Thayers Rose Petal Witch Hazel Toner
I like using a toner after washing my face — it keeps my skin even and blemish-free. The one problem I have found, though, is that most toners include alcohol, which can be extremely drying in the wintertime. I would end up with unwanted flakes that were anything but cute. That's why I was thrilled to discover Thayers Rose Petal Witch Hazel Toner ($8). The alcohol-free formula is a bestseller on Amazon, and it keeps my skin clear without stripping it of moisture.
People claim that it helps with a multitude of problems including acne, dark spots, the appearance of pores, and hydration. The soothing toner includes rose-petal water, vitamin E, and witch hazel extract. The tannins in witch hazel extract act as a natural astringent, so they remove excess oil from skin without depleting skin of moisture. The rose water also helps to quench your face, plus it smells amazing.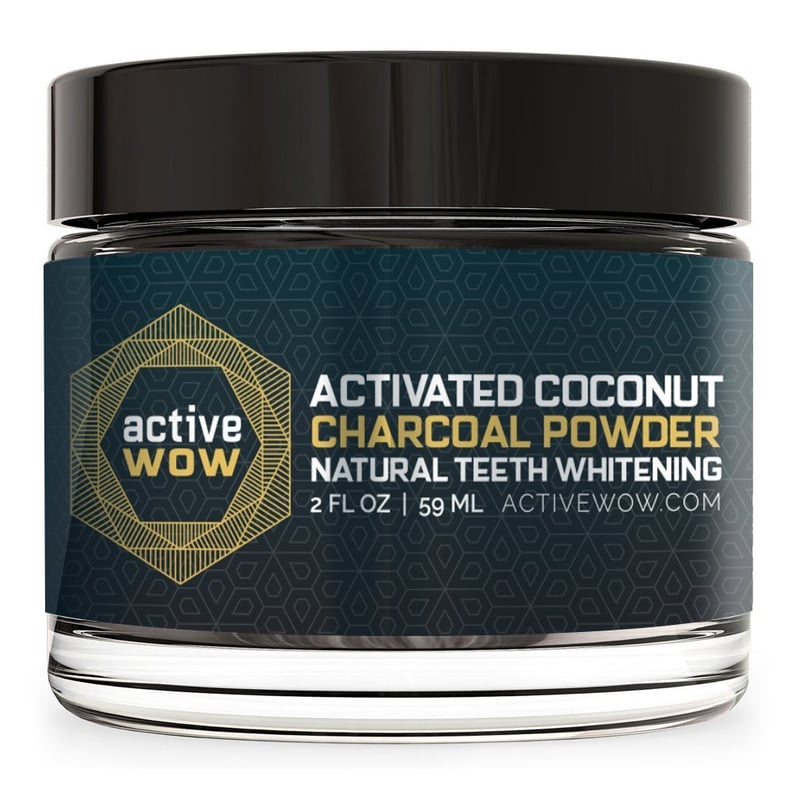 Active Wow Teeth Whitening Charcoal Powder
I am always looking for ways to have a movie-star-glowing grin, so I was excited to find this popular Active Wow Teeth Whitening Charcoal Powder ($25). It's the No. 1 bestselling option on Amazon. I decided to put the product to the test myself.
Wondering how charcoal works? The brand explains it best. "Derived from the highest-quality coconut sources, Active Wow's activated charcoal formula is safe to use for whitening your teeth, while being easy on your gums. Active Wow naturally whitens your teeth, not through harsh dental-grade whitening peroxides, but through the power of activated charcoal, nature's best purifiers, and detoxifiers."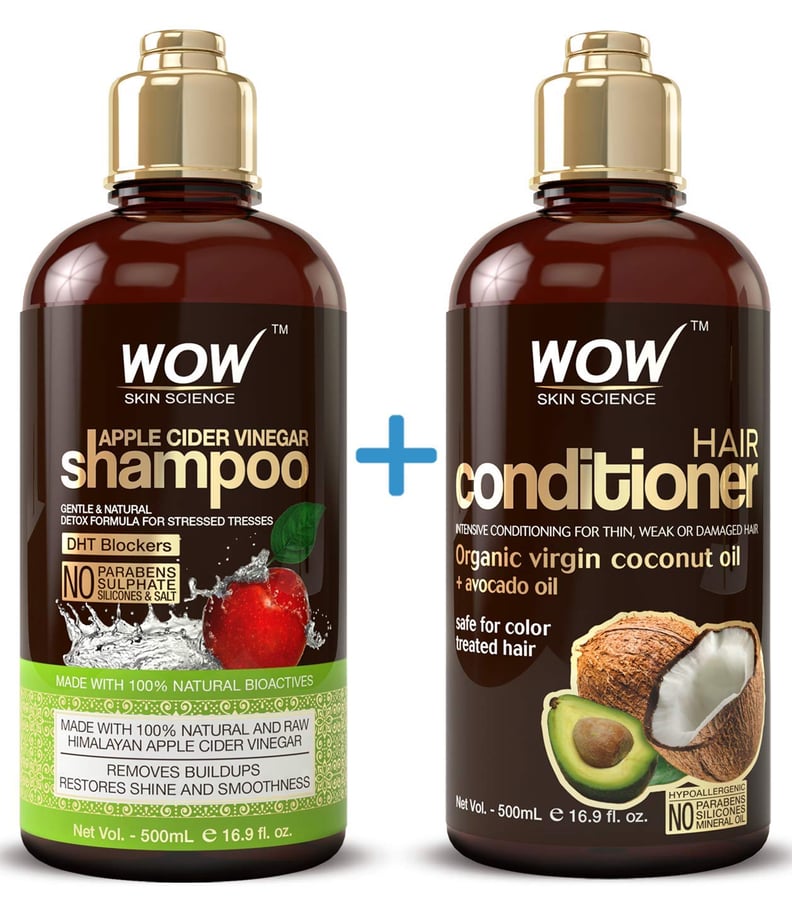 Wow Apple Cider Vinegar Shampoo & Hair Conditioner Set
If you suffer from dandruff or an itchy scalp, this Wow Apple Cider Vinegar Shampoo & Hair Conditioner Set ($28) is beloved by so many customers. The formula also includes virgin coconut and avocado oil to rejuvenate weak, thin, or damaged hair. Over 1,600 customers have reviewed the product, and 75 percent of them claim this set has been so helpful.
"For the first time in the history of my psoriasis, it's completely and totally under control!" a customer stated. "My scalp is finally healthy and almost entirely flake free! My hair is thicker, healthier, and has less static! I just can't say enough!! For once, there is something that really works!"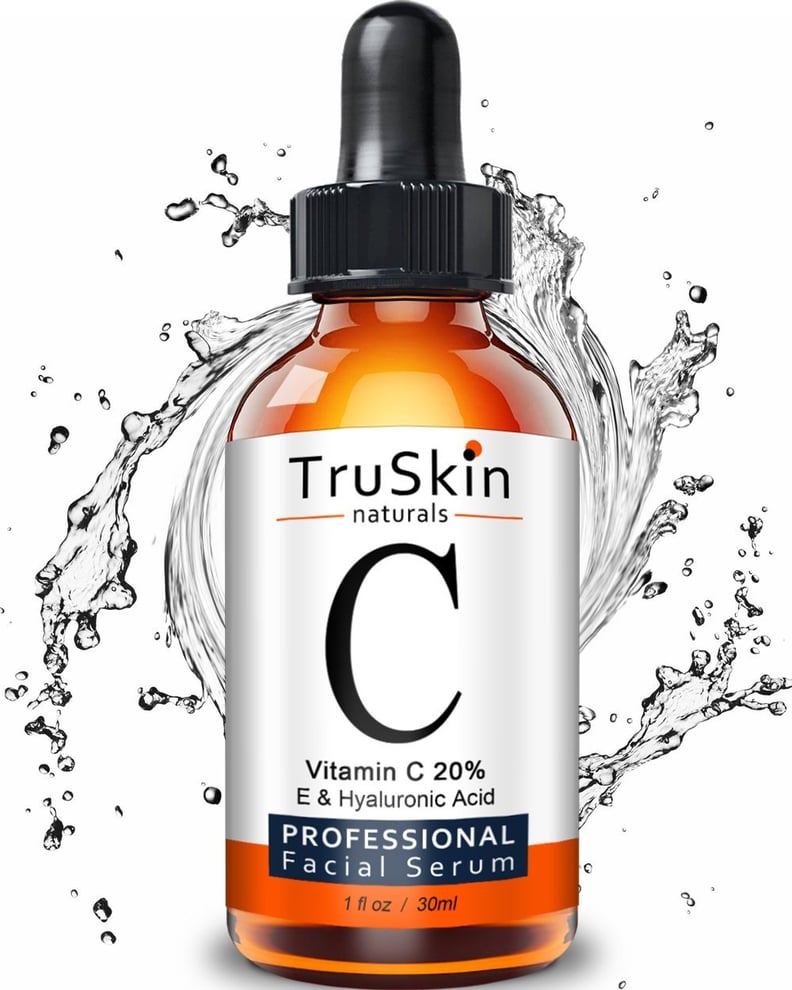 TruSkin Naturals Vitamin C Serum
This TruSkin Naturals Vitamin C Serum ($20) is a bestseller on Amazon and grows in popularity with each day — it's currently up 120 percent in sales. According to the brand, the serum is "proven to reduce the appearance of wrinkles and fine lines while helping boost collagen, fade sun and age spots, improve skin firming, brightening, and tone for a smoother, fresher, more revitalized youthful complexion." I know it sounds too good to be true, but it actually works.
Vitamin C is a necessary supplement when it comes to skin health, so it's no surprise that this serum works so well. If you're not convinced yet, check out the reviews on Amazon. There are all sorts of before-and-after photos that prove the effectiveness of this formula.