Beyoncé Has an Unexpectedly Festive Chrome French Manicure
Beyoncé's Chrome French Manicure Is an Unexpectedly Festive Twist on a Classic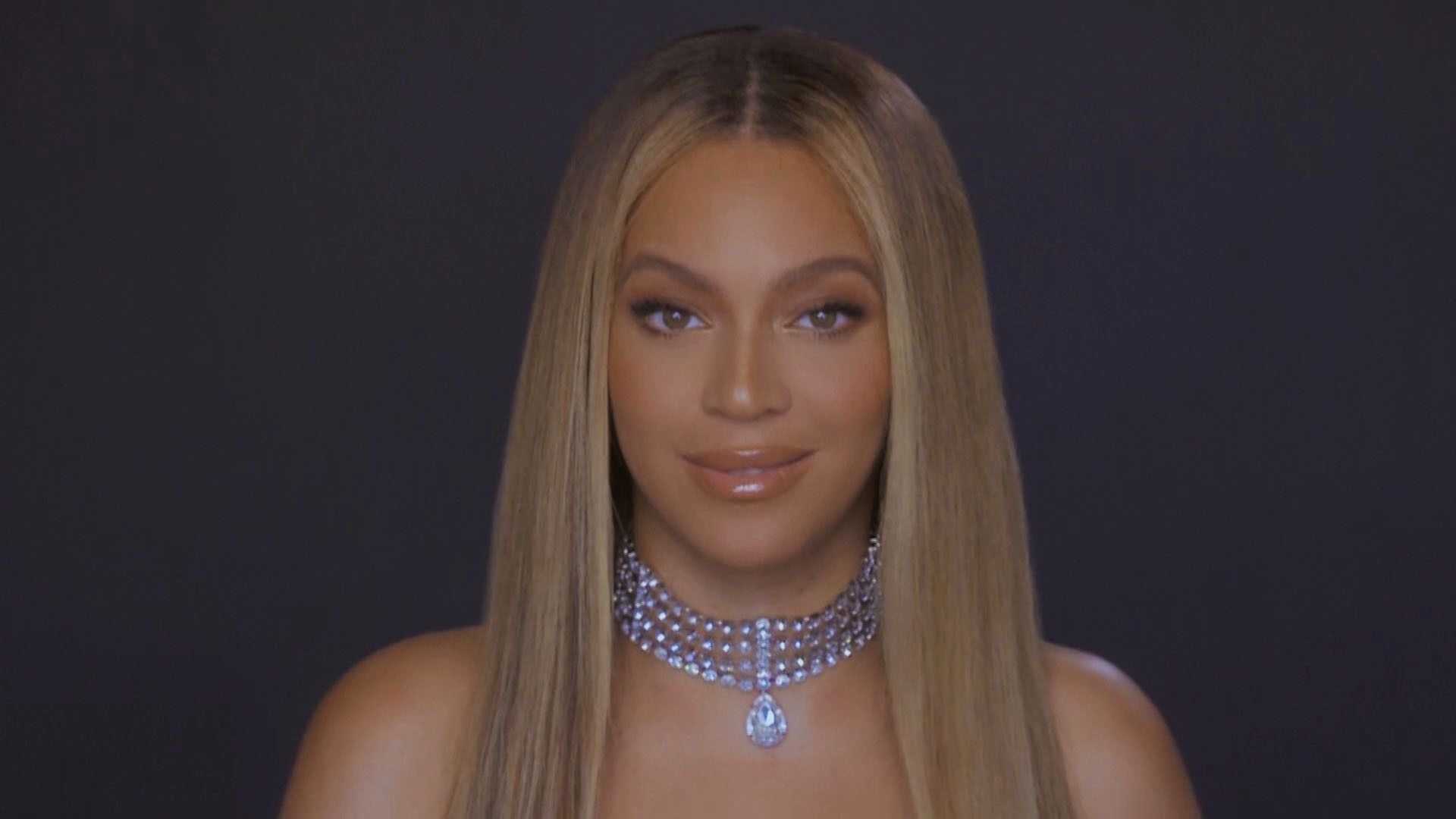 Image Source: Getty / BET Awards 2020
Beyoncé is not one to overshare details pertaining to her personal life (or really share any detail, but we digress). So when we can find even one morsel of information about the queen bee, we will always very hastily — maybe more so obsessively — clamor for more. Beyoncé, who has over the course of her decades-long career cemented her status as a style icon, has been known to play around with many different aspects of her look — from her wardrobe to her hairstyles — but we've most recently been loving her nails. The star's frequent manicure switch-ups have been the talk of the internet of late, including her recent silver chrome french tips. The best part? Thanks to her go-to nail artist Miho Okawara, we now have the details behind the look in case you wanted to re-create the festive design at home.
Okawara kept Beyoncé's signature long almond nail shape and shared on Instagram that she used Presto Gel's base and topcoat ($50 for the bundle) as well as the brand's White Gel Polish ($13) to do a classic french manicure. She then used Ageha's Silver Mirror Powder ($8) on top of the white polish to create that frosty metallic finish. To wrap up the design — and because we know the queen loves a subtle detail — Okawara used the Presto Gel Black Art Gel ($13) to add small geometric shapes onto each nail.
While the star got the manicure to match her blinged-out Gucci x Balenciaga outfit, we think this look would actually be perfect for the upcoming holiday season and have screenshot the nail design to bring to our next nail appointment (as one does when the queen offers us any information). We truly are not worthy. See the design in all its glory below.