This Serum From Biossance Has Been Getting Rave Reviews on Instagram, and Now I Know Why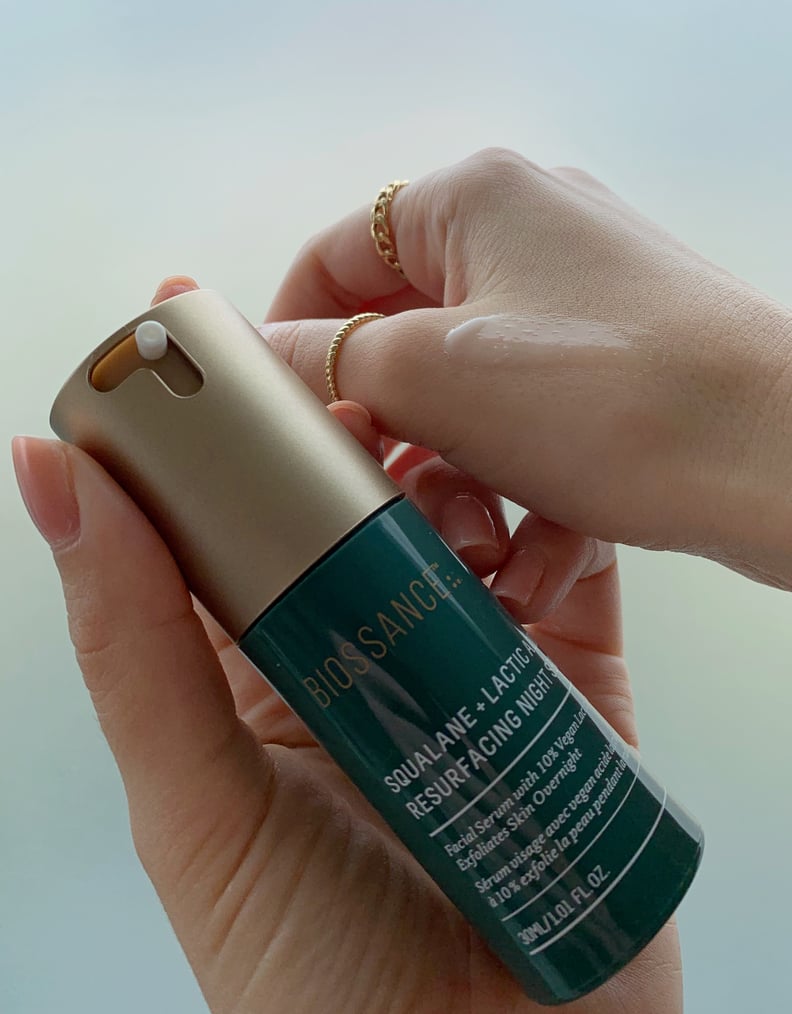 POPSUGAR Photography | Renee Rodriguez
As POPSUGAR editors, we independently select and write about stuff we love and think you'll like too. If you buy a product we have recommended, we may receive affiliate commission, which in turn supports our work.
I'm constantly on the hunt for the perfect skin-care routine, especially as I get closer to hitting 30. I want products that will moisturize, reduce fine lines and wrinkles, even out my skin's texture, and get rid of my skin's hyperpigmentation (is that too much to ask?). I've yet to find a product that can do it all, but I did find something that comes close: the Biossance Squalane + 10% Lactic Acid Resurfacing Night Serum.
This was my first time trying a Biossance product, but I had heard great things about the clean beauty brand on Instagram and noticed that its Squalane + Lactic Acid Resurfacing Night Serum boasts tons of amazing reviews on Sephora, which is what initially drew me in. Users have said they were able to see drastic results overnight — a bold claim, and one I was fully game to put to the test.
I've been using this serum for about three weeks, but I didn't have to wait three weeks to see an improvement. I noticed a change in my skin's texture in less than a week, and I noticed my dark spots fade within two weeks. The product uses a mix of 10 percent vegan lactic acid (to exfoliate dead skin cells), squalane (to boost the lactic acid), and clover (to lock in moisture).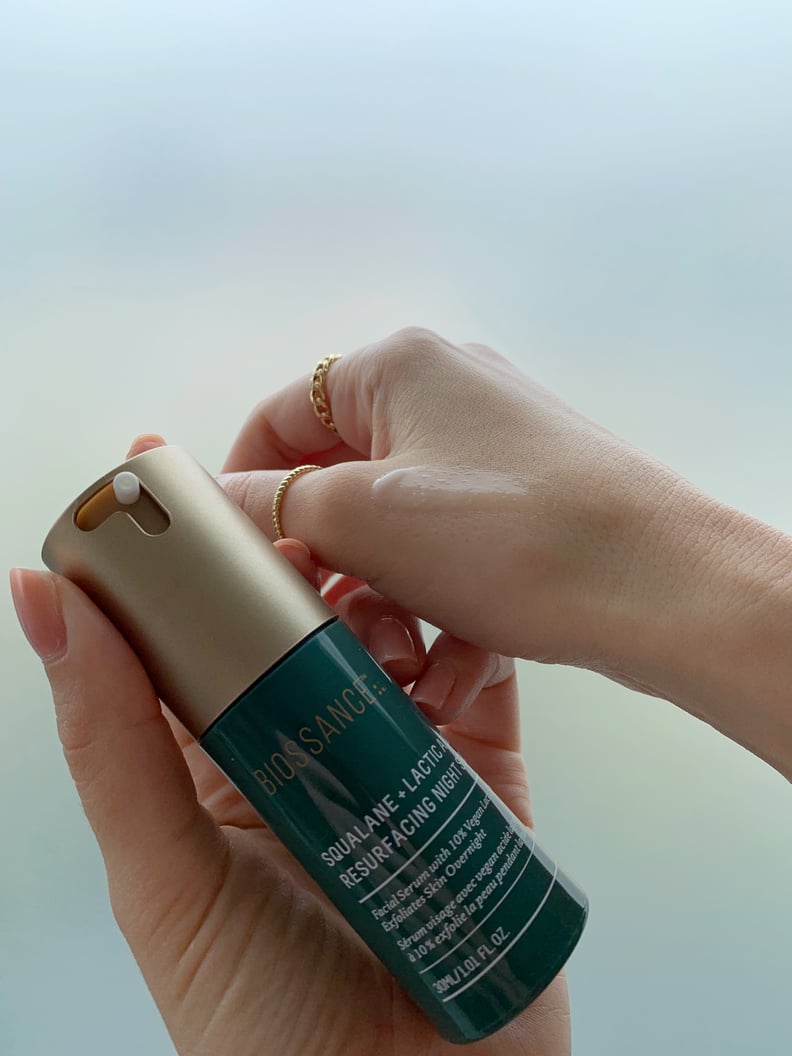 I swapped my normal nighttime retinol for this product and noticed a difference right away. I used the serum nightly, after cleansing and applying toner, and noticed it didn't make my skin flake quite like retinol tends to do. (I could even apply the product on its own, without the addition of a moisturizer or oil afterward.) I noticed a slight tingling upon application, but that faded quickly and didn't leave my skin feeling tight or dry. The only downside for me was the smell, which reminded me a bit of self-tanner, but it wasn't overpowering.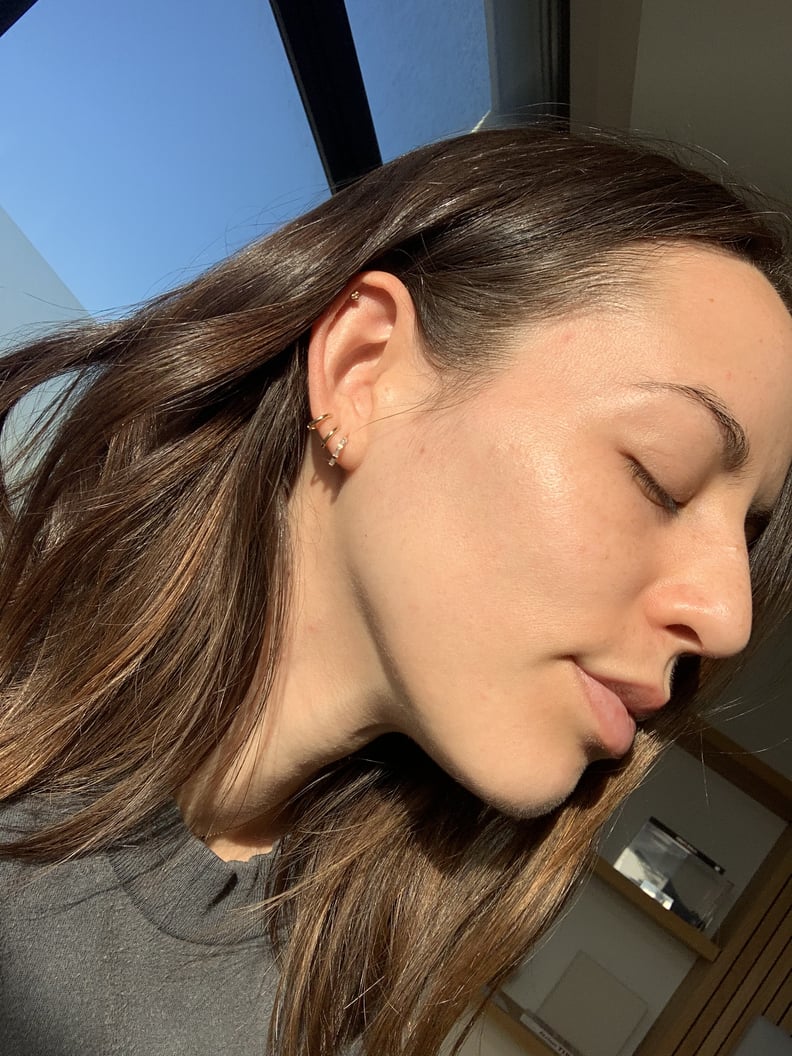 As the days went on, I noticed a significant difference in the look and feel of my skin. If I happened to be experiencing a breakout, this product helped speed up the healing time. My pores looked clearer, my dark spots were lighter, and the texture of my skin looked more even than it's ever been. I was actually kinda glowing, and I'm loving it.
Consider the claim sufficiently tested, and the reviews ring true. This product has officially made its way into my permanent rotation. I can only imagine what a year's worth of its magic will do for my skin.