The Importance of iCarly Hiring a Black Hairstylist as Lead
The iCarly Reboot Team Made It Their Mission to Hire Black Hairstylists — and It Shows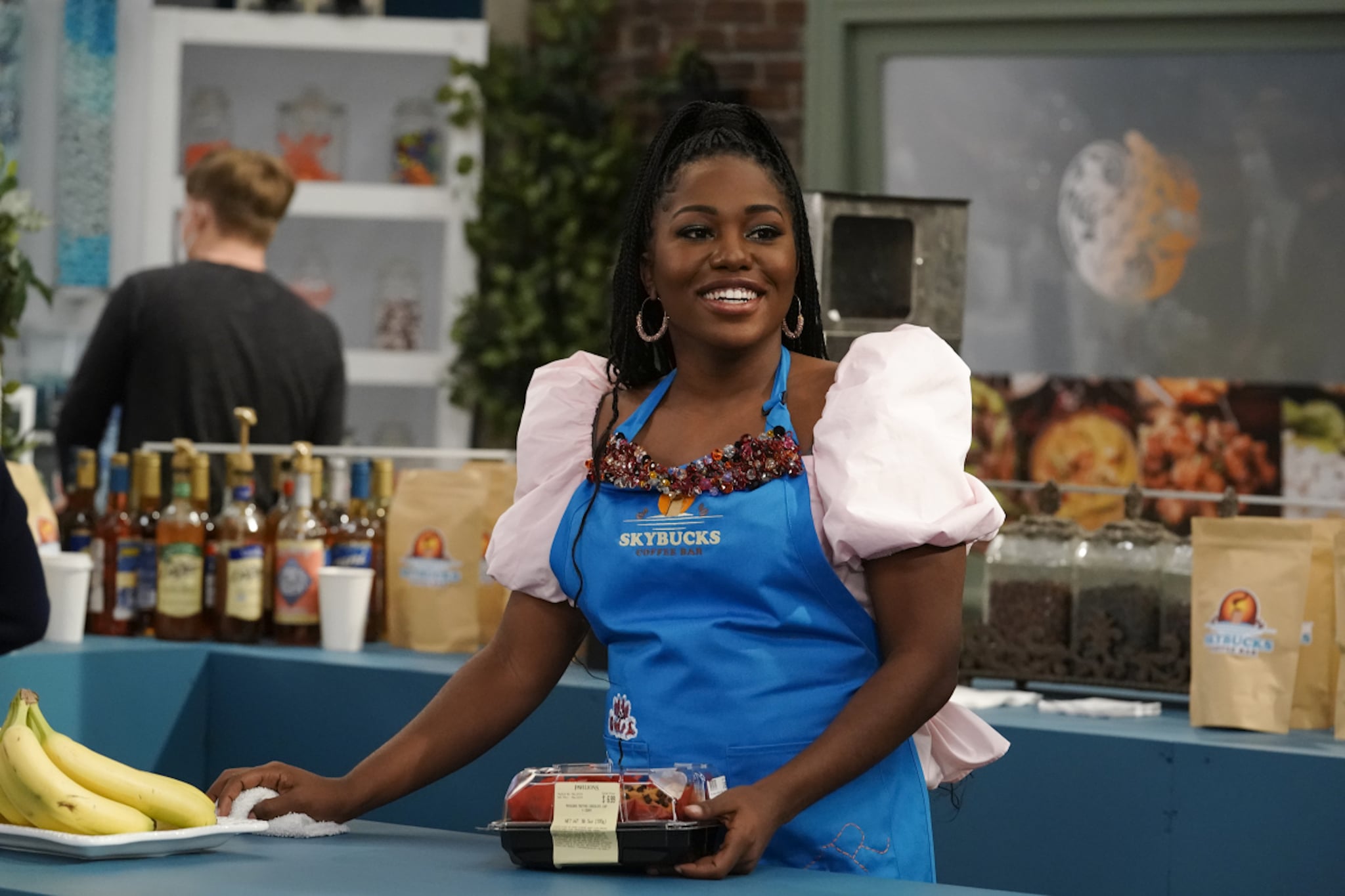 The iCarly reboot finally made its long-awaited debut on Paramount+ earlier this month. It quickly became a hit among viewers, thanks to its tie-ins to the original series and overall reimagining of Carly (Miranda Cosgrove) and the gang's lives as adults. What's also worth noting though, as a few people on social media have pointed out, is the Black characters in the new series — Harper (Laci Mosley) and Millicent (Jaidyn Triplett) — have already had some epic hair moments in the first few episodes, thanks to the show's pointed decision to hire Black hairstylists.
A day after the show's June 17 premiere, a Twitter user took to the platform to praise the hairstylists who worked on Mosley and Triplett's hair. "Okay whoever did the black hair in the icarly reboot was not playing tbh," they wrote. Later on, a producer for the show, Decoded's Franchesca Ramsey, responded to the tweet, writing that the folks working on the show behind the scenes made an effort to have a Black hairstylist on set for this very reason.
"That's what happens when your key hairstylist is BLACK," Ramsey wrote. "After having my hair messed up on too many sets to count (or just being forced to do my own) this was a TOP priority for me. Brainstorming on how to get more Black stylists in the union cause it makes SUCH a big difference." She later tagged the hairstylist in question, Cora Diggins, in a follow-up tweet.
that's what happens when your key hairstylist is BLACK 💅🏾 https://t.co/mpiGLRV3S9 pic.twitter.com/nsrVSRZ652

— Franchesca Ramsey (@chescaleigh) June 18, 2021
Earlier this year, High School Musical alum Monique Coleman made headlines after revealing to Insider that her character wore a headband throughout most of the film because the hairstylist working on set wasn't trained on how to style textured hair.
"We've grown a lot in this industry and we've grown a lot in representation and we've grown a lot in terms of understanding the needs of an African American actress," Coleman said. "But the truth is, is that they had done my hair, and they had done it very poorly in the front." This admission came shortly after Chilling Adventures of Sabrina actress Tati Gabrielle also revealed via a time-lapse video on Instagram that the icy-blond fingerwaves that have become synonymous with her character, Prudence, are actually her own doing.
For decades, Black beauty professionals have been held back by Hollywood and the lengthy requirements needed in order to join unions and work on television and movie sets. That's why so many Black actors have subsequently recalled their disappointing experiences working with non-Black beauty professionals on set in the last few years.
In iCarly, Mosley and Triplett have already sported a handful of eye-catching hairstyles, like Bantu knots and bubble ponytails, that probably wouldn't have been achieved had it not been for the work of those advocating behind the scenes for an experienced Black professional to be one of the show's lead hairstylists. This isn't to say that there's still not a load of work to be done in terms of increasing representation behind the scenes and making it easier for people of color to join the union, but it's nice to see a project that's been the subject of so much anticipation finally get it right.
Image Source: Paramount+