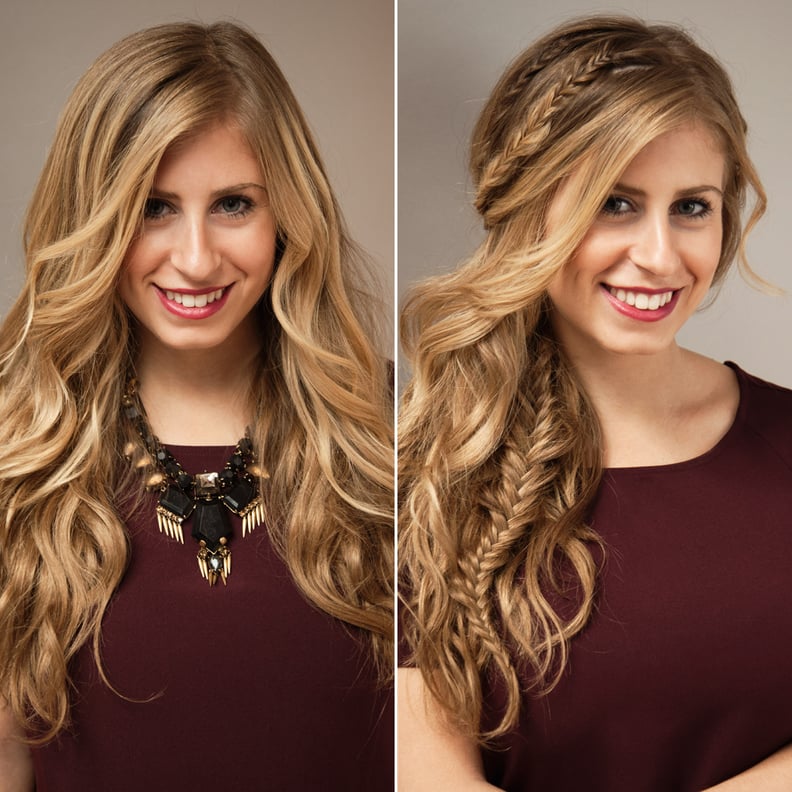 As POPSUGAR editors, we independently select and write about stuff we love and think you'll like too. If you buy a product we have recommended, we may receive affiliate commission, which in turn supports our work.
Blake Lively has a monopoly on the best waves in Hollywood. Her signature loose style is too relaxed to be called curls yet too glam to be dubbed bed head. And whether it took her hairstylist hours to create or she was born this way, it always looks effortless coming down the red carpet. Her texture is so unique that we're just dubbing it "The Blake" — and it may just be more popular than "The Rachel."
Since doing this seemingly natural style can be trickier than it looks, we enlisted the help of celebrity pro and L'Anza ambassador Ammon Carver to unlock the secrets behind Blake's mane. Hint: having extensions and natural waves helps, but it's not a requirement. You'll also need to stock up on texturizing spray.
Then in classic Blake style, we switched it up into a bohemian braided updo — like that epic side plait from a few years ago — so you get two looks for the price of one. Source: Benjamin Stone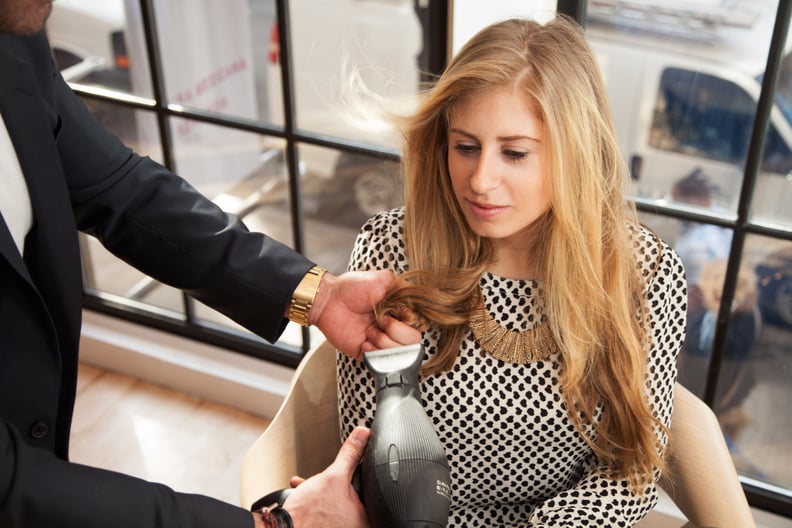 Step 1: Rough-Dry
Blake's look is all about enhancing her naturally wavy texture. You want to start by rough-drying your hair with just your fingers, focusing on the roots for volume. When it comes to the tips, encourage texture by scrunching and squeezing the ends in your hands as you dry. Source: Benjamin Stone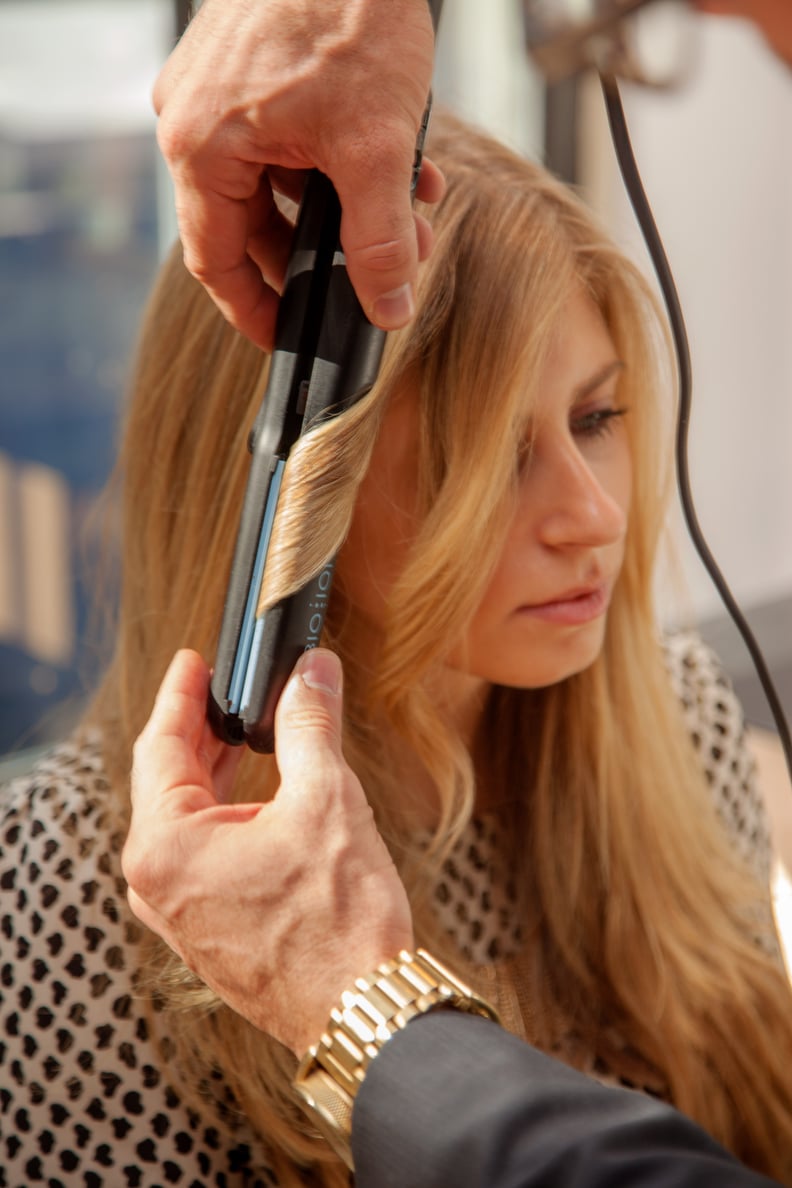 Step 2: Create Waves
Using a flat iron, pick up random pieces and create waves. Clamp a one-inch section in the iron. Give the hot tool a quarter-turn and then slide it down to the ends, keeping the plates closed. It's the same technique you would use to curl ribbon on a holiday present.
The top layer of hair should all float away from the face. Next, alternate direction as you get behind the ears and underneath for a beachier look. If your hair holds curls well, give the ends a tug while the strands are still warm. Hold for three seconds while it cools down. Then release to get a more relaxed wave. Source: Benjamin Stone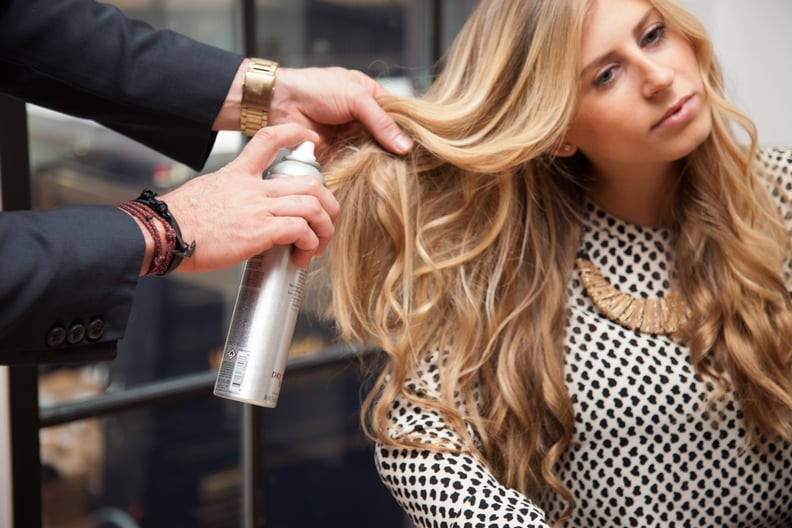 Step 3: Add Texture
Finish off the style with a generous tousle. Grab a large section of hair, and fan it out away from the face. Slowly spritz on a dry texturizing spray, like L'Anza Dry Texture Spray ($28), as you let the hair fall through your fingers. Focus the product from midshaft to ends. Source: Benjamin Stone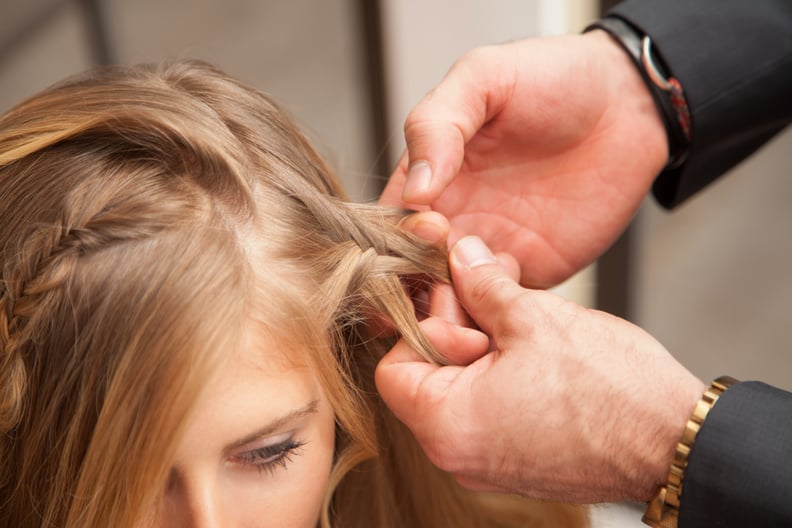 Step 1: Fishtail
To really take these Blake-inspired waves to the next level, create a side part and add two or three random plaits of different sizes. Then, plait one larger fishtail braid on the side, starting near the nape. It's all about that bohemian vibe, so it can be a bit imperfect! Gather all the hair over one shoulder, and secure using bobby pins.
To create each individual fishtail, start by splitting a small section in half. Take a piece from the outer edge of the left piece and cross it into the middle, almost like you're doing a regular braid. That piece joins the inner portion of the right side. Repeat taking a sliver from the right, and so on. Make sure to watch our fishtail tutorial video for more instructions. Source: Benjamin Stone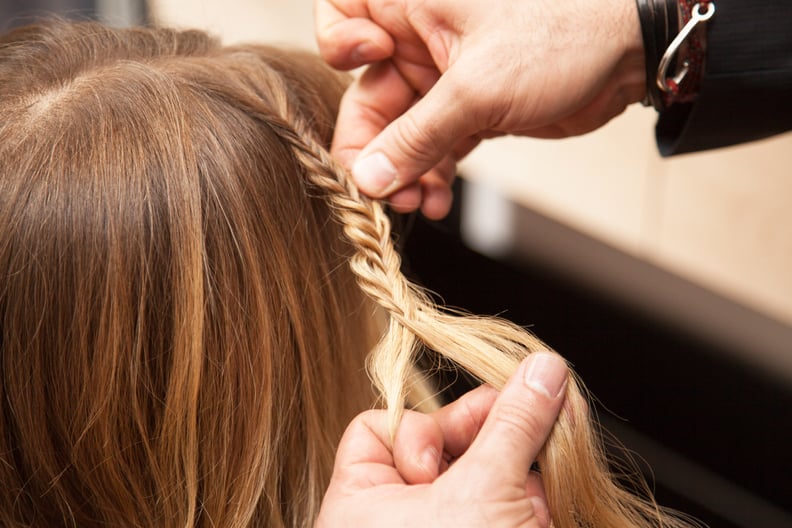 Step 2: Loosen the Braid
To give the braids an undone look without completely ruining your gorgeous fishtail, you want to loosen up the fishtail before you plait all the way to the ends. Grab the very bottom of the unfinished braid and gently pull the loops up and out. Make sure to muss the hair on both sides. It's also easier if you start from the bottom and work your way up. "The more I lock it in, the harder it is to pull the hair loose," Carver said. "Just relax your grip below, pull, then you can open it up and create the messy texture." Source: Benjamin Stone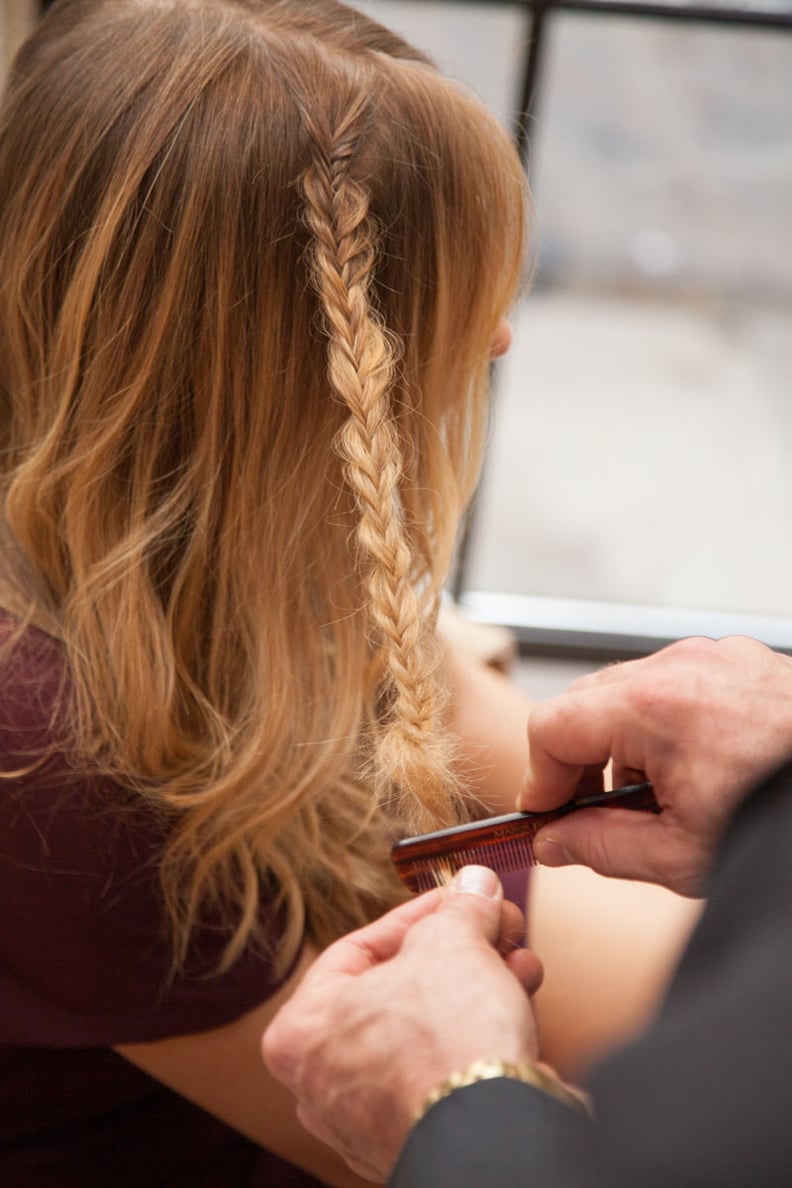 Step 3: Seal the Plait
You don't even have to use a rubber band to seal this twist! This hack will seal the ends without the added tool. Just spritz the bottom of the braid with dry texturizing spray or hair spray, twist, and tease. "A texture product gives you grip and hold before you start the braid, and once you get to the bottom, backcomb then twist a little bit and backcomb. . . . It's almost like a minidreadlock." Source: Benjamin Stone