The Body Shop Camomile Sumptuous Cleansing Butter Review
This Cleansing Butter Has Nearly 300 5-Star Reviews and Costs Less Than $10
As POPSUGAR editors, we independently select and write about stuff we love and think you'll like too. If you buy a product we have recommended, we may receive affiliate commission, which in turn supports our work.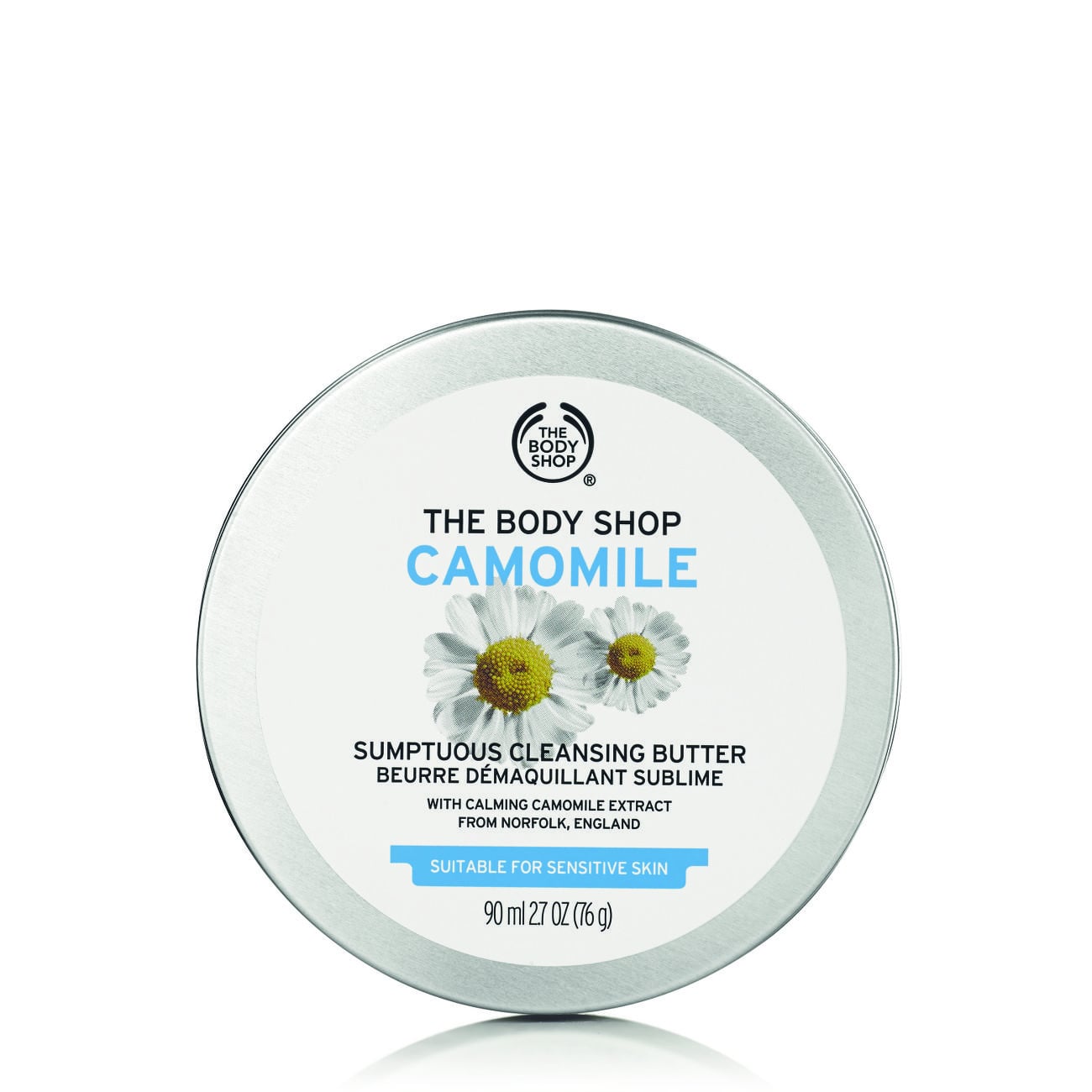 When you find a product good enough to repurchase three times and counting, there's only one thing to do: rave about it, which is exactly what I'm going to do when it comes to The Body Shop Camomile Sumptuous Cleansing Butter ($10). I've tried many a gel, balm, and oil cleanser in my time, and this is by far my favorite cleansing balm, and best of all, it only costs $10. The balm doesn't boast a solid five-star rating for nothing, and it's been a favorite of skincare expert Caroline Hirons for six years. It delivers what it says on the tin: "Cleanses and nourishes the skin without leaving a trace of makeup."
My Skin Type
Before delving into the details, a bit about my skin: I have a mostly dry skin type but am prone to both hormonal breakouts and blocked pores, which can lead to small pimples and the occasional big spot. I like to use oils rather than foaming cleansers, and (when possible) I try to avoid anything with alcohol or essential oils.
How I Incorporate The Body Shop's Cleansing Butter Into My Routine
For my evening cleanse, I use about a quarter-size amount of The Body Shop's cleansing butter for my entire face and neck, massaging onto dry skin for about 30 seconds. I then wash this off gently using lukewarm water and a soft muslin cloth. I follow this with a second cleanse, typically with something slightly creamier, such as Kate Somerville Goat Milk Moisturizing Cleanser ($38). Once my makeup is completely removed, my skin doesn't feel dry or tight, which is a must for my skin type.
The Body Shop's Cleansing Butter Ingredients
The key ingredients include ethylhexyl palmitate, an emollient that gives the product its buttery texture (OK for dry skin types but not ideal for oily skin types), followed by PEG-20 glyceryl triisostearate, which gives the cleanser its oily texture without leaving any greasy residue on the skin. Additionally, the product contains plenty of oils, including olive and sunflower, plus chamomile, which helps to soothe irritated skin. I find that the combination of ingredients doesn't irritate my skin at all. One thing to note is that it does contain fragrance, so if you know you're sensitive to perfumes, it might be something to patch test before introducing into your routine.
My Experience With The Body Shop's Cleansing Butter
I love this cleanser because it doesn't feel greasy (most balms take a hot minute to remove and can leave a slippery feeling on the skin), it doesn't irritate my sensitive skin, it doesn't clog my pores (even though I'm prone to this), and it removes all my makeup (however, I do prefer to use micellar water for the days I wear heavy eye makeup). The product also lasts a really long time — about four to five months for me because a little goes a long way. And finally — true to The Body Shop values — the packaging is totally sustainable. It comes in a medium-size tin, which is made from aluminum so it's fully recyclable (or reusable if you're in need of a handy tin).
All in all, if you're looking for a no-fuss, nonirritating cleansing balm (for dry and combination skin) to remove makeup effectively, and you don't want to spend a lot of money, The Body Shop Camomile Sumptuous Cleansing Butter is a great option.
Image Source: The Body Shop