The Body Shop Is Launching a Multimasking Skin Care "Wardrobe"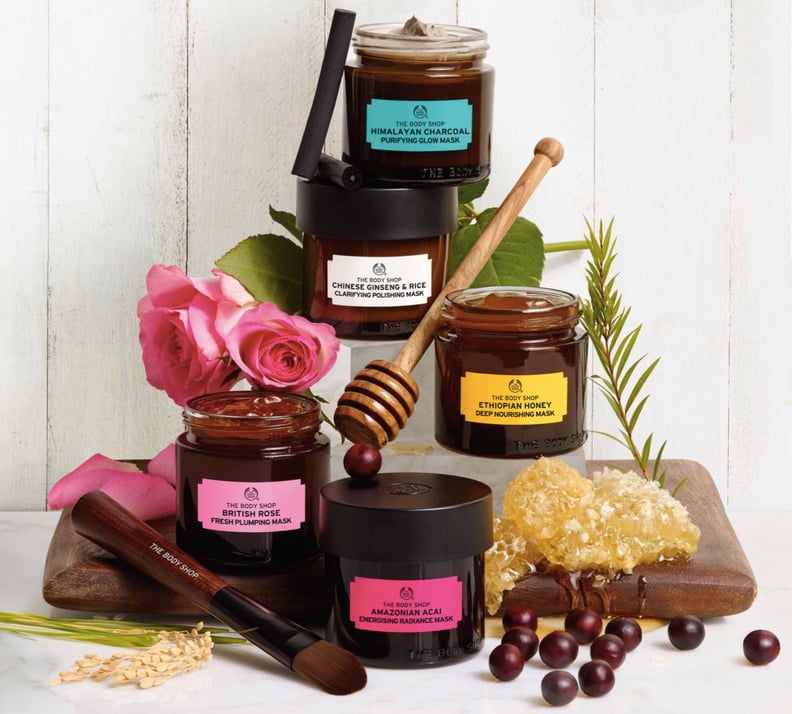 With multimasking making big waves in the beauty world, it's no coincidence that The Body Shop has chosen now to revamp its skin care range with a new collection of expert face masks. Come mid-August, the brand is launching five vegetarian masks inspired by superfood trends and traditional beauty remedies from around the world. The formulas aim to tackle specific skin concerns (dullness, tiredness, congestion, etc.) rather than being created for specific skin types, which allows you to mix and match depending on how your face feels on a specific day. There's even a specially designed brush to help make application a breeze.
I was lucky enough to be among the first to try the new masks on a trip to the British countryside with the brand, and since then I've been struggling to decide on a favorite (I've narrowed it down to Rose, Honey, or Ginseng). Take a look at all the new masks now, complete with expert tips from The Body Shop's facialist Vanda Serrador on how to make each one work double-duty. It turns out they're not just good for a 20-minute pamper session once in a blue moon!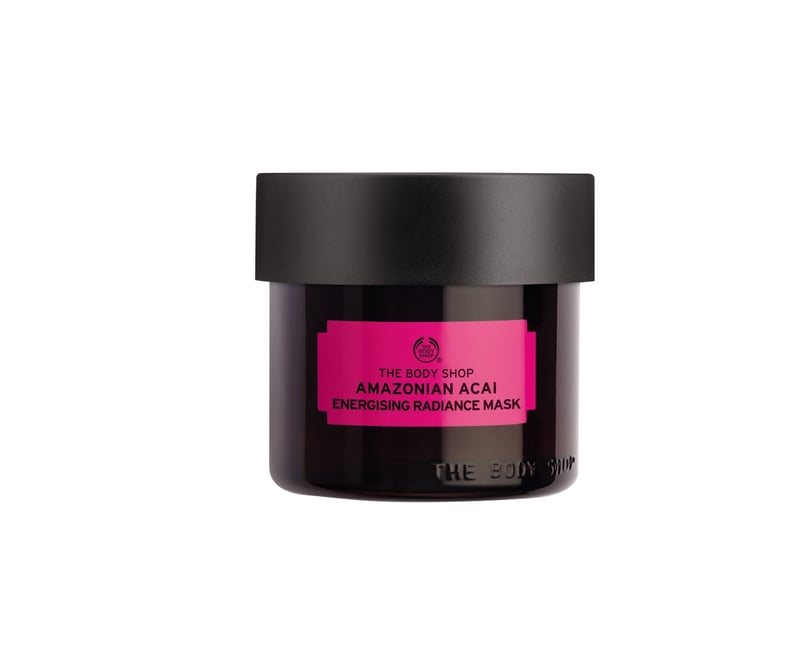 Amazonian Acai
Acai berry is one of the most talked-about superfoods of recent years, so it had to be included in this collection. This mask tackles fatigue and stress, so think of it as your "morning after the night before" mask. Along with the acai (which is rich in vitamin C and antioxidants), there's guarana seed, which has high levels of caffeine, and babassu oil from a Community Trade partner in Brazil: it may not be as famous as argan oil yet, but it soon will be!
Vanda's Top Tip: Keep this at room temperature for the best results. It's amazing postflight to minimize the damage done in all that dry airplane air. Apply it for 10 minutes, then wash off. Use it on the forehead and nose in conjunction with the Honey (cheeks) and Rose (chin) for a replenishing multimask for tired-out skin.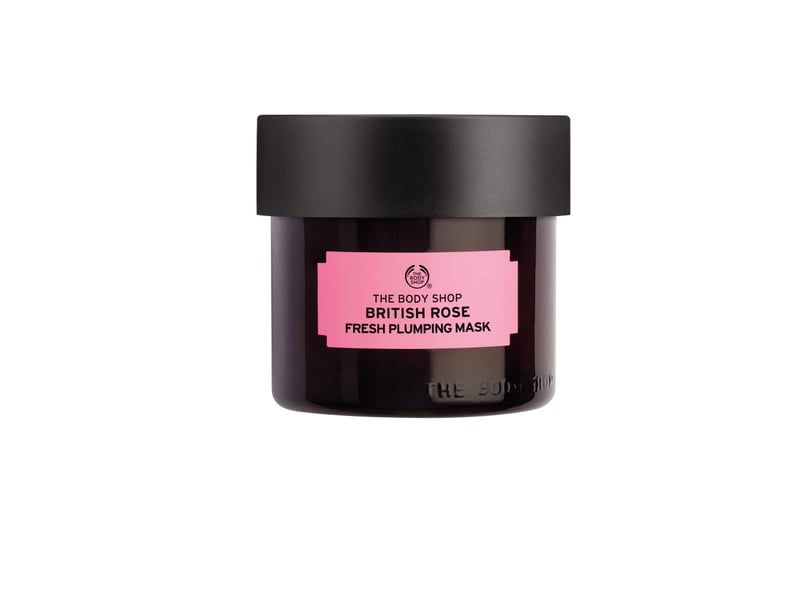 British Rose Fresh Plumping Mask
The rose petals and rose essence in this mask come from hand-picked blooms grown on an organic farm in Herefordshire, England, and are used throughout the British Rose range. In this product, they're combined with rosehip oil and aloe vera to make a gentle gel-formula mask that works amazingly on older skins and is a real treat for anyone who prefers a more gentle touch and some deep-down moisture. The scent alone is worth giving this a try. If you love roses, you'll love this!
Vanda's Top Tip: Warm the mask in your hands to release the amazing scent. A few minutes is enough to feel this working, but it's gentle enough to be left on much longer, and you can use it a couple of times a week, not just as an occasional treat.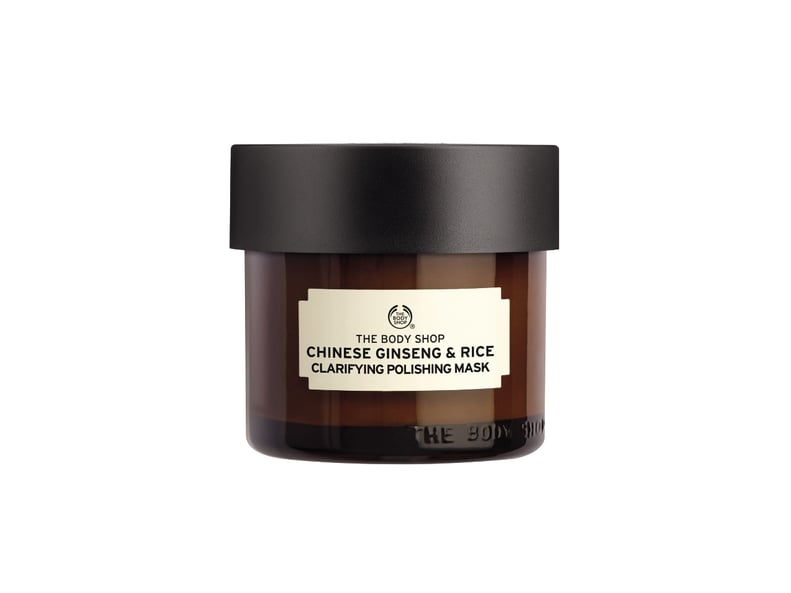 Chinese Ginseng & Rice Clarifying Polishing Mask
Already looking like it might become the hero of the collection, this does-it-all mask combines creamy ingredients (shea butter and sesame oil) with exfoliating power to boost dull skin. Vanda used this on my skin during a facial in lieu of an exfoliator, and my skin felt amazing afterward. Ginseng has been used in Chinese medicine for centuries, and it gives this mask its energizing properties.
Vanda's Top Tip: This is perfect for a deep-cleansing facial. Warm the mask, and then massage it in for a few minutes, giving your skin a deep exfoliation. You can use it on congested areas (like the T-zone) or all over to buff away dry skin.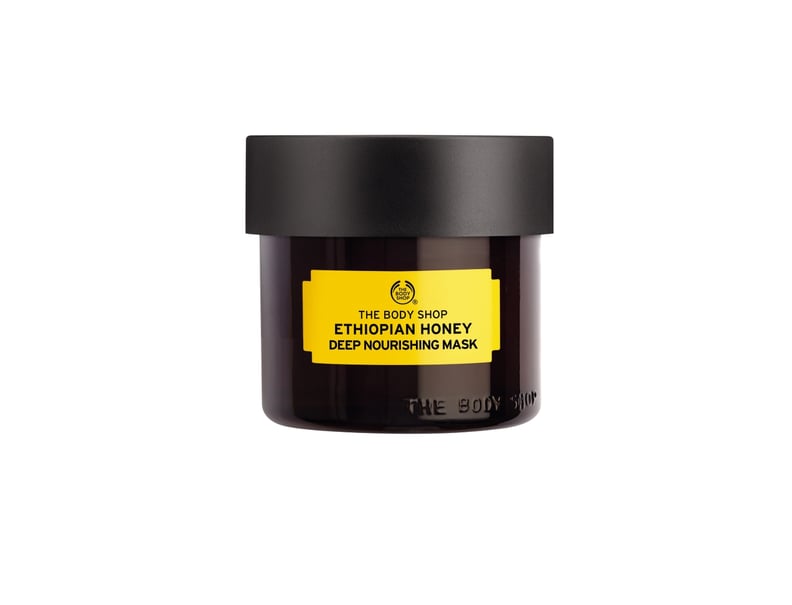 Ethiopian Honey Deep Nourishing Mask
This feels the most like something you may have whipped up in the kitchen as a DIY. It looks and smells like honey, but rather than being sticky, it's smooth and easy to apply, with just enough of that honey texture to keep it in place as it gently melts on the skin. Of all the masks, this also feels the most luxurious on the face, thanks to the combination of honey, marula oil, and olive oil. It worked wonders on my sun-parched skin on the hottest day of the year so far.
Vanda's Top Tip: Vanda applies a thin layer of this mask to her face before she goes for a run! As the honey is slightly sticky, it stays put better than an oil or moisturizer and provides protection from the elements while giving the skin a boost as you exercise.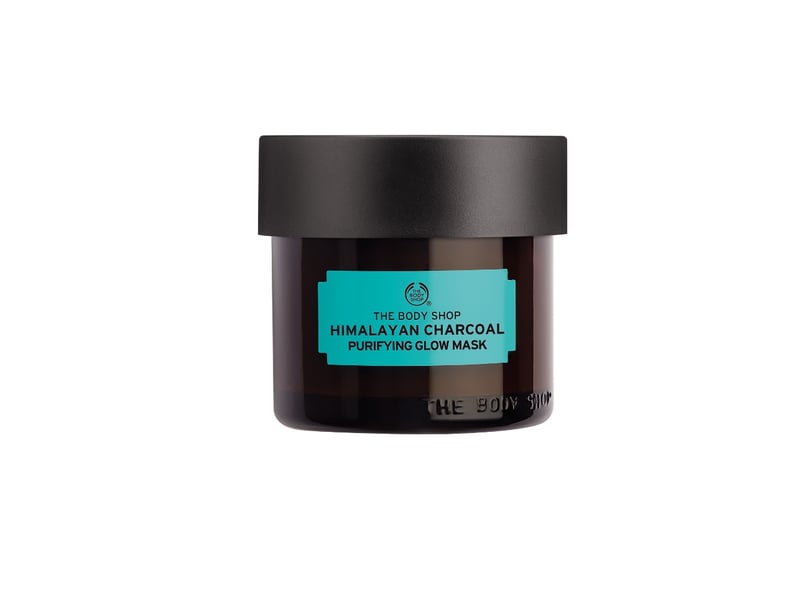 Himalayan Charcoal Purifying Glow Mask
The most "traditional" mask of the bunch in that it dries hard on the skin, this is The Body Shop's luxurious take on a classic clay mask. Charcoal is famous for its purifying properties, and here bamboo charcoal from the Himalayan foothills is combined with clay, green tea leaves, and tea tree oil (from one of the brand's Community Trade suppliers in Kenya) to provide a seriously deep-cleansing experience. You'll feel the tingle as it dries, but I didn't find it too overwhelming on my combination-dry skin. Preserve it for the areas that need that deep-down clean if you have more sensitive skin, as it does pack a punch!
Vanda's Top Tip: This works brilliantly in conjunction with the other masks, especially on combination skin. Apply to the nose and forehead while you treat drier areas to one of the more nourishing masks (try the British Rose). It'll deep-cleanse areas prone to excess oil and clogged pores while the rest of the face is moisturized.