Stop Everything! A Self-Tanner Eraser Exists, and It Really Works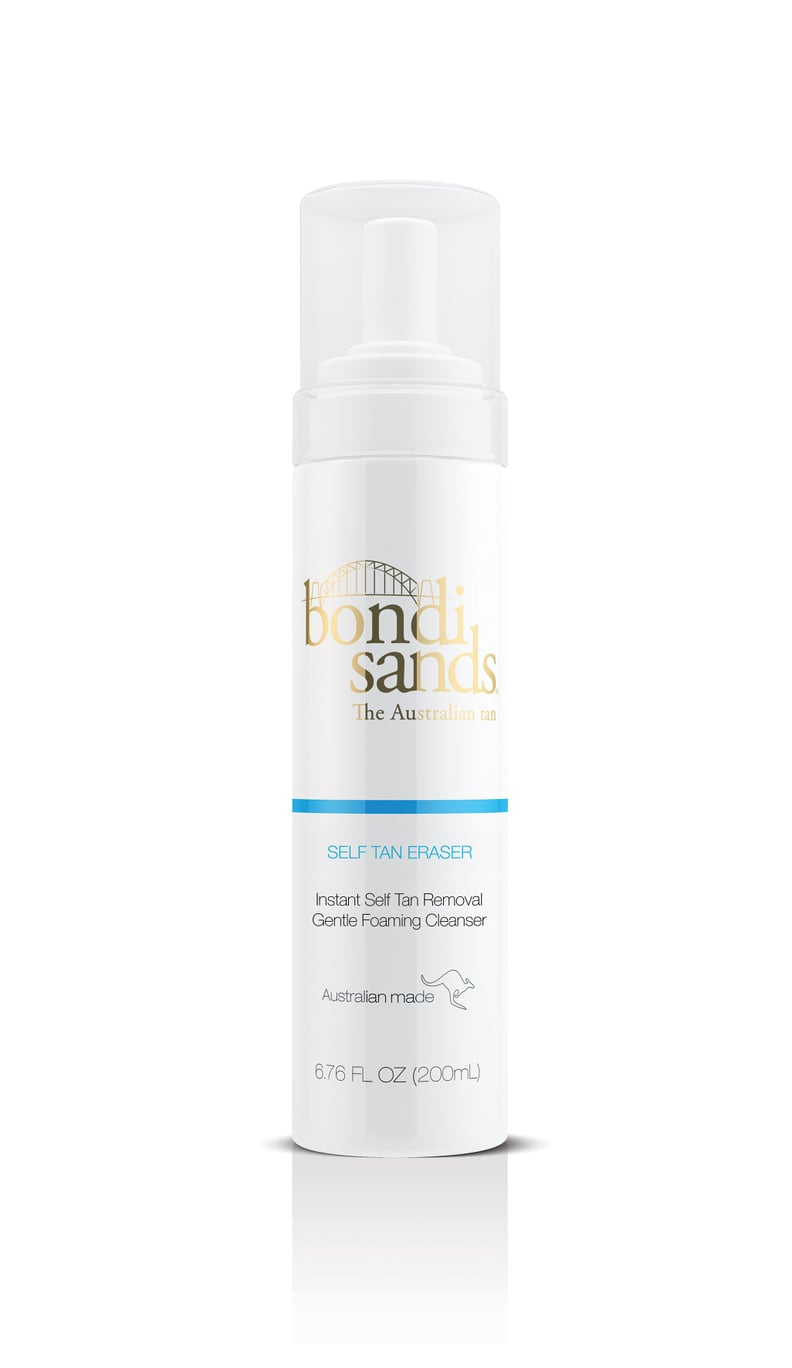 We've been blessed with an abundance of self-tanning products that cater to all who like the bronzed side of life. As a 24/7 tanner, I know it's one hell of a commitment at times, especially when it comes to removing it in between applications to ensure a flawless finish (and to get rid of patches as it fades). I'm not a bath-lover (shocking, I know), and I hate using harsh exfoliants on my skin every week, so much so that I'd often let it come off patchy rather than irritate my skin trying to exfoliate it off.
When I heard Bondi Sands was releasing a tan eraser ($24), I was excited for this self-proclaimed game changer! The tan eraser is the first of its kind and promises to effectively lighten and remove self-tan in five minutes. It requires no harsh scrubbing and contains aloe vera to soothe the skin as it removes. The erasing foam even claims to be gentle enough to use on the face (but do so with caution and expect a little dryness).
For best results, Bondi Sands recommends you apply the foam liberally to dry skin just before you shower and leave it on dry skin for five minutes. Jump in the shower, and using warm water and a wet face cloth, wipe away the old tan (don't be alarmed if a gasp escapes your mouth). Admire the stained wet cloth (tip: use an old cloth you don't mind getting stained) and get ready to reapply your tan! Yep, it's as easy as that. The best part in my opinion is that this product also removes other branded fake tans, not just Bondi Sands-branded products, as proven in the pictures below, where I'd used ModelCo Express Tan. Scroll on to witness my arm go from bronzed to, well, not so bronzed in particularly candid photos.
Before