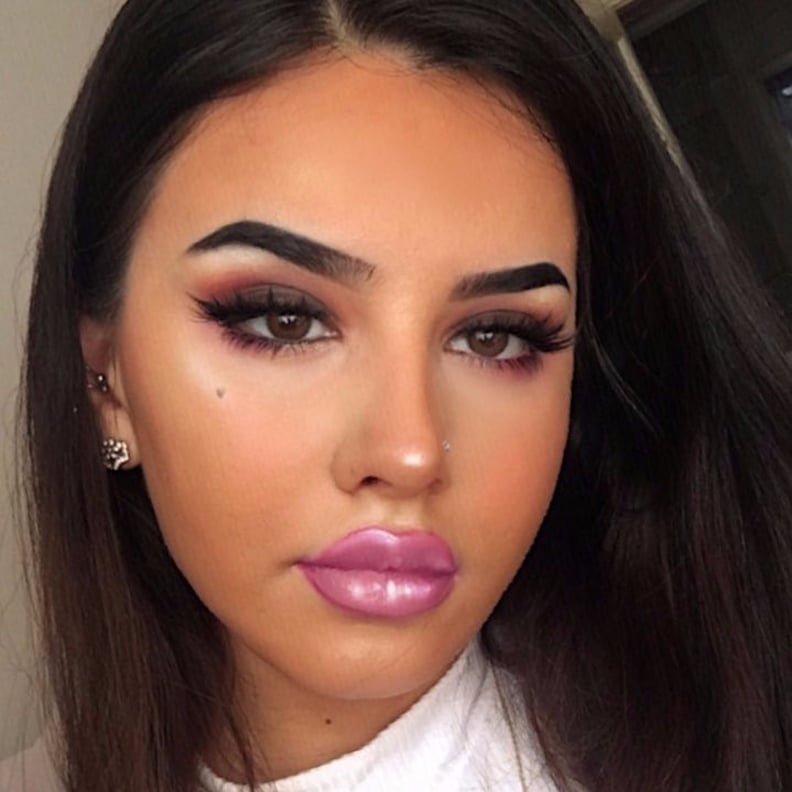 The Bratz girls are back, baby. Though the early-aughts dolls have since declined in popularity, they were once a cultural phenomenon that informed the style choices of their millennial owners. Over a decade later, Bratz dolls have inspired a nostalgia-inducing makeup trend that's taking over social media.
The trend reportedly began with a tweet by Natalie Martinez. In her tweet, the 19-year-old makeup enthusiast shared a picture of her glam look side by side with a picture of Cloe — yes, that is the correct spelling — who is also known as Angel. In an interview with Yahoo Style, Natalie said, "When I was younger I always wanted to be a Bratz doll. I always thought Bratz were cooler than Barbie in terms of fashion and makeup; they honestly had a 'passion for fashion,' and a lot of girls get inspired by them today still."
Following Natalie's tweet, many others tried their hand at Bratz-inspired makeup, copying the looks of other dolls like Jade, Yasmin, and Sasha. Ahead, browse the insanely accurate re-creations and maybe get inspired to unleash your own passion for the Bratz makeup trend.