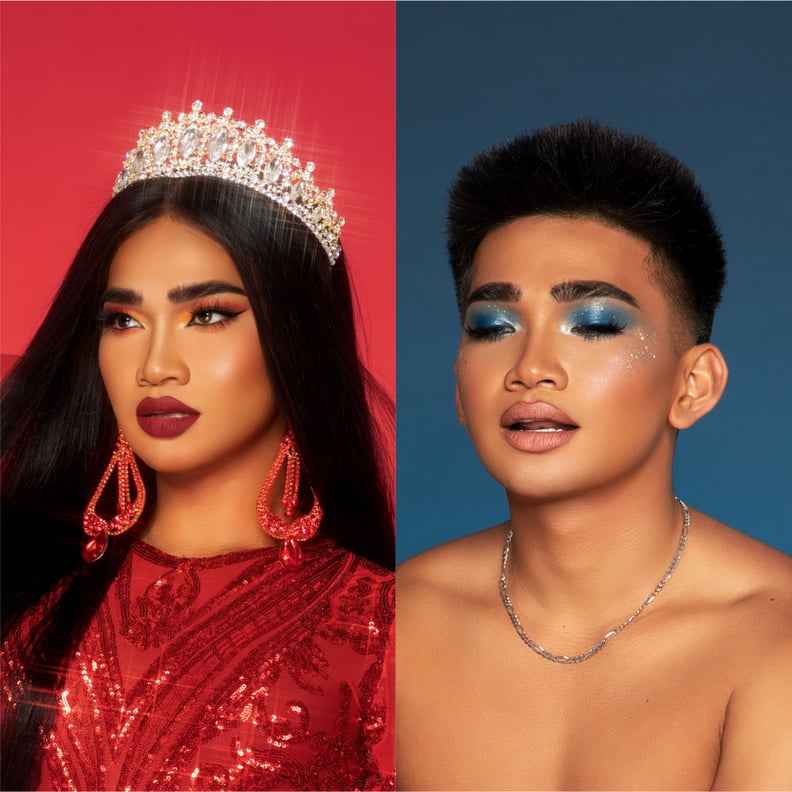 ColourPop
ColourPop
"Sometimes I'm lit, sometimes I'm wet." Those are the words that beauty guru Bretman Rock used to describe his soon-to-launch ColourPop collaboration on Monday. The collection, which was announced earlier this week, is a two-part, red-and-blue-themed range — one part is named "Wet," the other part "Lit" — that's inspired by the YouTuber's Filipino culture as well as the duality of his personality.
"The flag's main colors are red and blue so we made this a focus for the campaign images to reflect this," Rock said in a press release. "I also am the type of person who dresses how I like on any given day. Sometimes I feel like — and dress like — a girl. Other times, I feel like — and dress like — a boy. It truly depends on what I feel like that given day. The red color reflects the girly 'lit' side, and the blue color, the boy 'wet' side."
"Wet" is an eight-color eye-shadow palette that boasts cool shades of blue, while "Lit" focuses on warmer tones, like red and gold. The palettes are priced at $12 each, and each color is named for the over-the-top expressions that the 20-year-old peppers through most of his videos: "Skinny Legend," "Or Whatever," and "Thickems," to name a few. Aside from the palettes, the Bretman Rock x ColourPop assortment comes with 10 other pieces, including blushes, lip glosses, and matte lipsticks that are all available for fewer than $10. With this launch, the brand is also debuting a brand new product: Glitterally Obsessed Body Glitter ($8), which is a glittery, liquid formula made to provide "intense sparkle and shine" to whichever part of the body it's applied.
Bretman Rock x ColourPop will officially be available to shop on ColourPop's website on Nov. 9. Get a sneak peek at the products to come ahead.