I've seen beauty sensation Bretman Rock's influence firsthand. Last year, while moderating a panel for RuPaul's DragCon, it became clear that many of the people in the jam-packed conference hall were there to see the 19-year-old YouTuber in the flesh. People screaming his name as he entered the room, people yelling words of encouragement while he talked — a majority of the questions asked at the end of the panel were directed toward Bretman.
The next venture for the Philippines-born creator? A collaboration, of course — and we have the exclusive reveal! Introducing Morphe's new Babe in Paradise Highlight Palette ($29). Bretman, who boasts almost 15 million social followers on YouTube, Instagram, and Twitter, collaborated with the brand to create an offering of six creamy, weightless highlighters to accentuate every skin tone. The palette comes with a fan brush and shades like Behbeh Gurl, a pearlescent pink; Vaygaytion, an iced-champagne sheen; Mahu, a gilded gold; Get Lei'd, a peachy-pink sheen; Cheehoo, a soft rose sheen; and Shady B*tch, a golden-copper luster. The names are very Bretman.
The palette is the perfect ode to Bretman's "IDGAF" attitude, and comedic-style videos make him a fun watch; his authenticity plays out similar to watching a friend who has no filter do makeup. In fact, his personality scored him a tour with Fullscreen last year, when he traveled around the country meeting fans.
The Babe in Paradise palette launches on March 13. Check out the gallery to read our interview with Bretman and see the shades up close, along with exclusive images from Morphe's campaign shoot.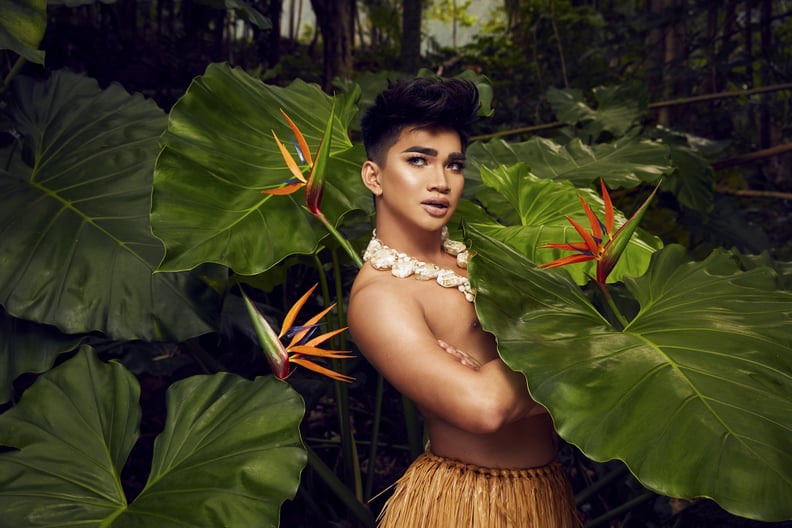 Why Morphe Was the Perfect Fit For This Collaboration
"Morphe was the very first makeup brand to ever send me any products. I contacted Linda (the owner of Morphe) through direct messages on Instagram. I told her I was a 16-year-old makeup enthusiast and I had about 80,000 followers at the time, and Morphe was at around 90,000. I'm now 19 and there is no other brand more perfect to collaborate with than the one I grew up with and that was there for me from the very beginning."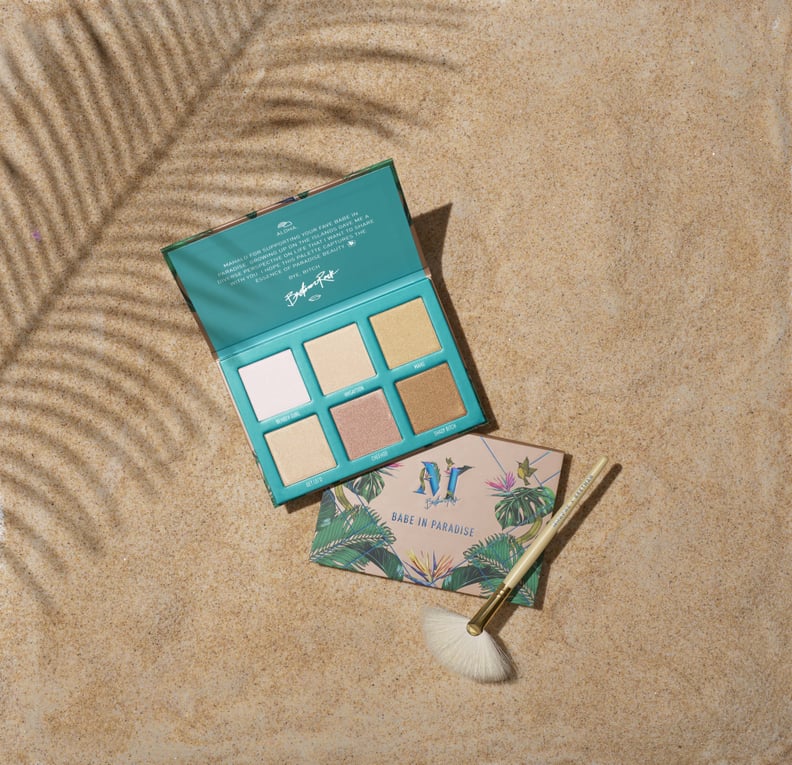 Why He Chose to Create a Highlighter
"When the highlighter trend first came up, I wanted EVERY highlighter ever made and I wanted it everywhere on me. I don't just highlight my cheeks, brow bones, and nose . . . no, I don't stop there. I also highlight my ears, neck, chest, and my insides if I could."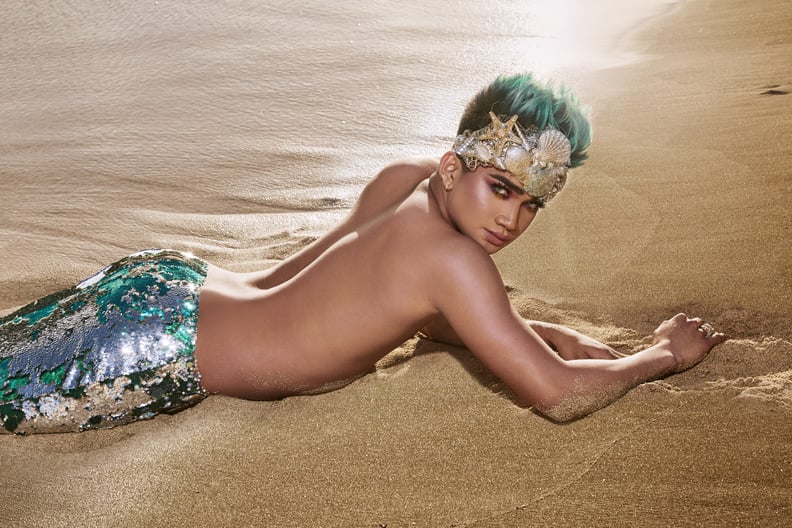 His Inspiration For the Highlighter
"My highlighter is a piece of me; it's a piece of my life. I grew up in the islands my whole life — living in the Philippines and moving to Hawaii when I was 8. I was always surrounded by nature and beautiful, diverse people, which is my main inspiration for my palette. I really wanted to capture that.
"I wanted to create a palette that would work on any skin tone and any skin type; I want everyone who uses my highlighters to feel the warmth of the islands and feel like a babe in paradise. My palette has six different creamy shades and the perfect shade for any undertones and skin tones. It comes with a brush that reminds me of a cute little palm tree. It's a must have for any makeup artist and makeup enthusiast!"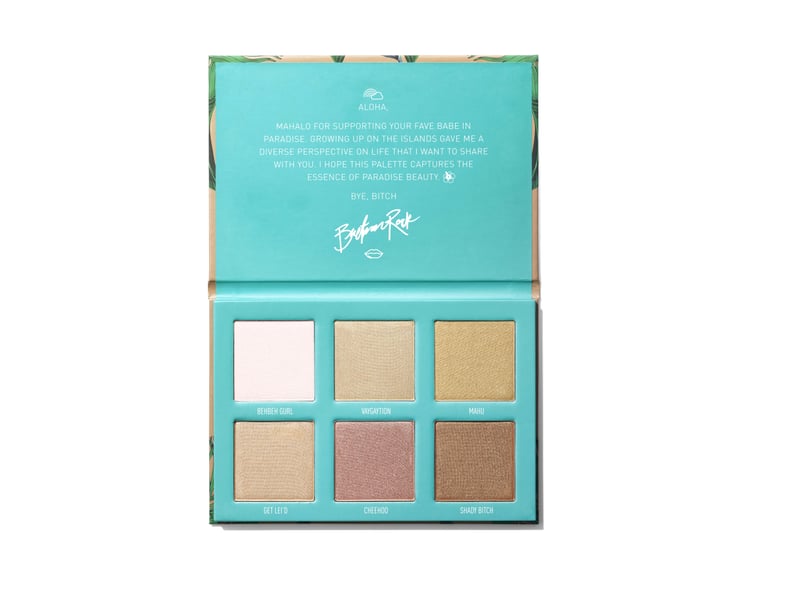 His Favorite Ways to Use the Palette
"If I'm going for a superhighlighted look, I like to mix some of the shades along with products. For example, the shade 'Behbeh Gurl' has a pearlescent pink tone to it, which I love mixing with blush. I like to highlight with the shades 'Vagaytion' and 'Mahu' because they are perfect for my medium skin tone. I also like to mix 'Get Lei'd' and 'Cheehoo' whenever I get tanner or want a warmer look. 'Shady B*tch' is a little too deep for me to use as my highlighter shade, but I LOVE mixing it with my contours and bronzers to amp them up and give me a glowier look."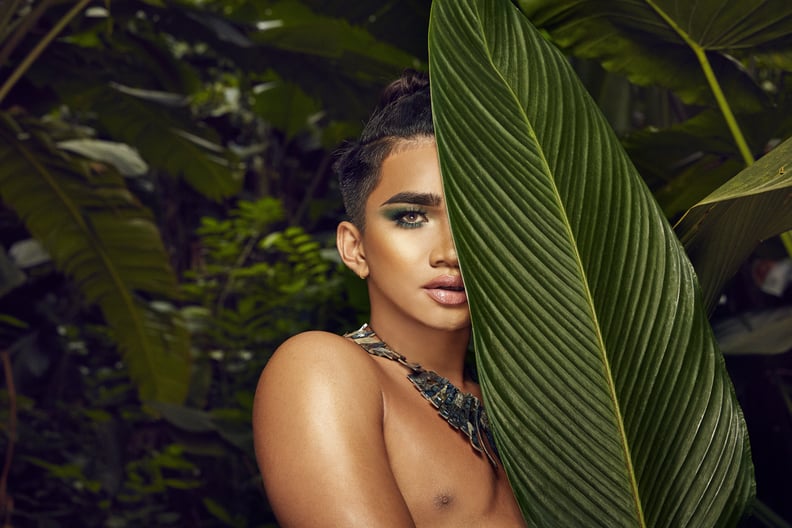 What Makes This Collab Different Than Other Influencer Collaborations
"What makes this collaboration unique is that it's with me, the baddest b*tch."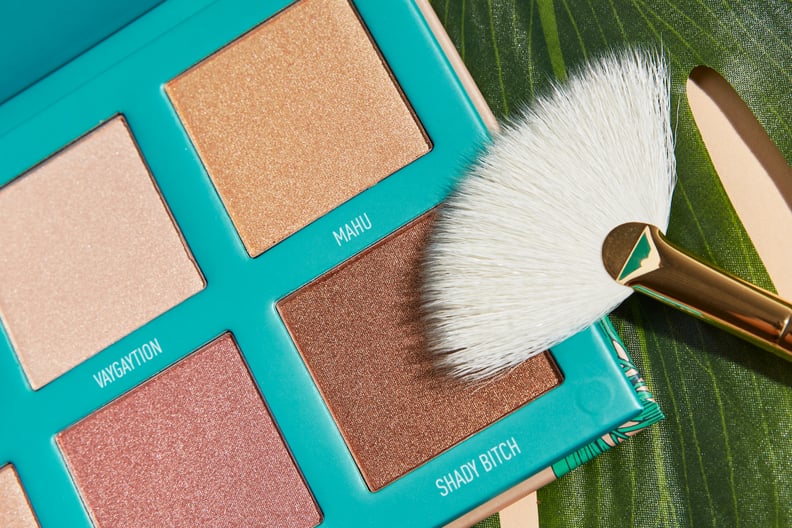 On His Changing Physique and Fitness Routine
"Before I fell in love with beauty, I fell in love with fitness first. Ever since I was a child, I was always upside down, running around, or hanging somewhere; I was always signed up for sports like soccer, volleyball, cross country, and the love of my life: track. My name, Bretman Rock, is from two wrestlers: Bret 'The Hitman' Hart and The Rock. I think my dad thought he was gonna have a wrestler, but the only wrestling I ever do is when my sister touches my makeup and I gotta fight her (lol).
"I did track basically my whole high school career. I quit my junior year because that's when I started getting insecure from people showing up at meets just to see me, and I felt so pressured until I just had enough. My senior year came up, and I figured I should stop talking about track and not tell anyone where my meets were. I would still get recognized at meets, but I was a bad b*tch and I did not fall on my hurdles, and I won most of my hurdle races. I even placed in State, and I felt like a badass b*tch when I had colleges come up to me and ask if I wanted to run for their school.
"When I graduated, I was not really doing anything and I had a lot of free time, so I hired a trainer, and after working with him for eight months, I hired a CrossFit trainer. I do CrossFit three times a week and weightlifting two times a week, and then I do my own training in the weekends. So basically I'm working out the whole week. Working out is really fun for me because it keeps me off my phone and away from all the social media pressure for at least one hour a day. It's the only time I feel like a regular-schmegular person."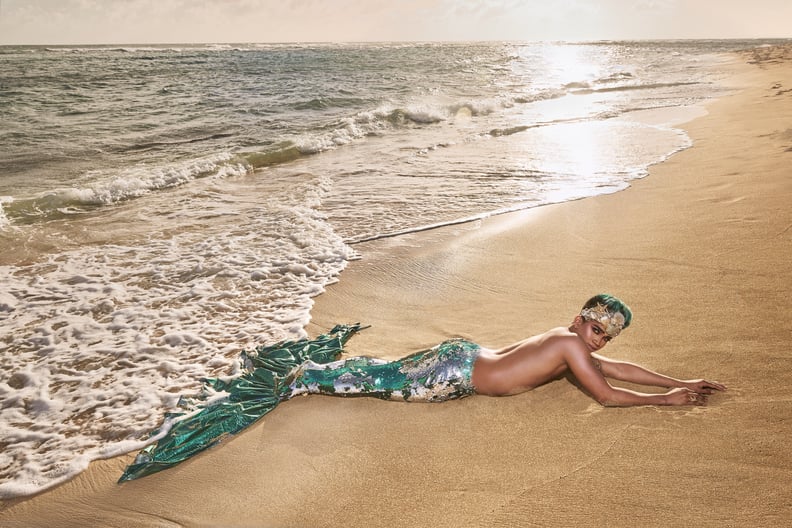 On Getting to be a Merman For the Shoot
"What I appreciate most with the Morphe team is their trust in me. When they asked me what I wanted to do for the shoot, they were all ears and said yes to every idea I had, no matter how crazy and wild it was. I really wanted to do the shoot at home because you can't capture the beauty of the islands if you aren't in the islands, so I made the whole team fly down to Hawaii. We did my little islander goddess moment at the beautiful botanical garden, and then we fulfilled every gay boy's dream of becoming a merman at Diamond Head Beach."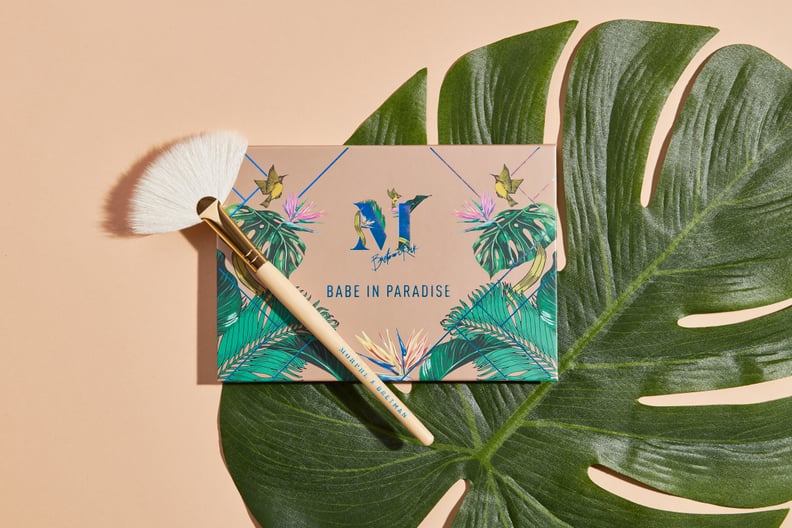 Embracing Both His Masculine and Feminine Sides
"Being regular and doing what people expect you to do is sooo BORING, and I'm anything but boring. I love feeling like a gorgeous and ferocious b*tch in my makeup room, but I also enjoy feeling like an unstoppable beast in my gym. I keep true to myself by simply doing what I feel like doing and saying f*ck you to anyone that tells me otherwise. People will always have a problem with you with whatever you do; it's just a matter of whether you listen to those insecure, undriven people or not. If someone told me I can't wear makeup because I'm a boy or lift weights because I'm too gay, then I will deadlift my ass off with a full face of makeup, with a blinding highlight, using my Babe in Paradise palette just as a big F U to their faces."