This K-Beauty Skincare Collection is the Cutest You'll Ever See — and That's a High Bar
As POPSUGAR editors, we independently select and write about stuff we love and think you'll like too. If you buy a product we have recommended, we may receive affiliate commission, which in turn supports our work.
If you weren't already flocking to K-beauty brand Innisfree for its skin-transforming formulas, you will after seeing its latest products.
The limited-edition BT21 Collection wraps Innisfree's newest mask — the Pore Clearing Clay Mousse Mask 2X With Super Volcanic Clusters — in packaging adorned with eight adorable characters that were designed with Japanese company, Line Friends. The mask will be a permanent part of Innisfree's family of Jeju Island Volcanic products, but the adorable packaging will only be available while supplies last.
Check out the new products ahead.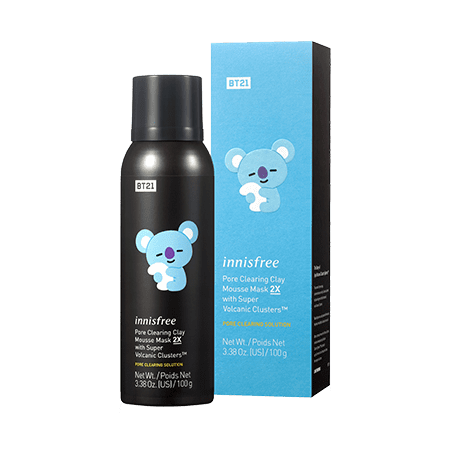 Innisfree BT21 Limited Pore Clearing Clay Mousse Mask 2X With Super Volcanic Custers in Koya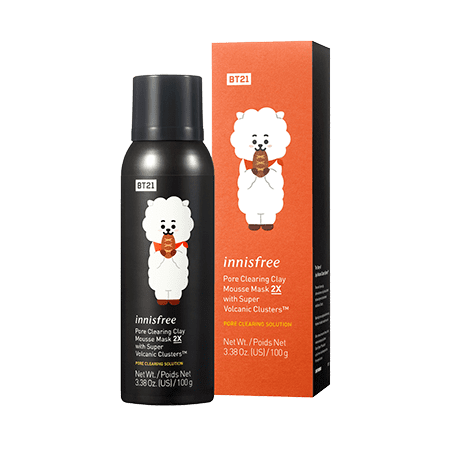 Innisfree BT21 Limited Pore Clearing Clay Mousse Mask 2X With Super Volcanic Clusters in RJ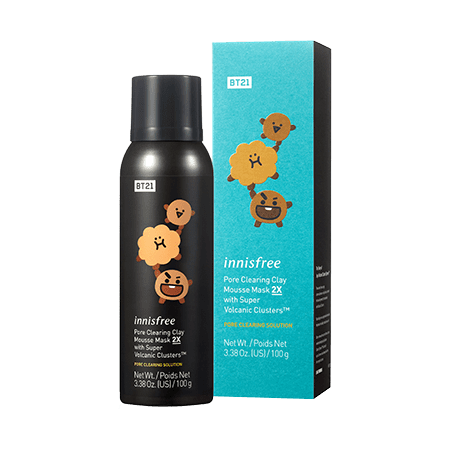 Innisfree BT21 Limited Pore Clearing Clay Mousse Mask 2X With Super Volcanic Clusters in Shooky
Innisfree BT21 Limited Pore Clearing Clay Mousse Mask 2X With Super Volcanic Clusters in Mang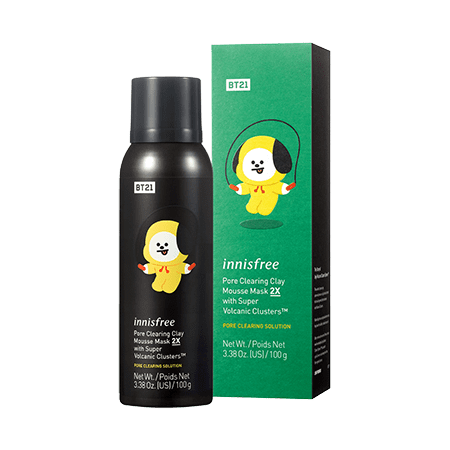 Innisfree BT21 Limited Clearing Clay Mousse Mask 2X With Super Volcanic Clusters in Chimmy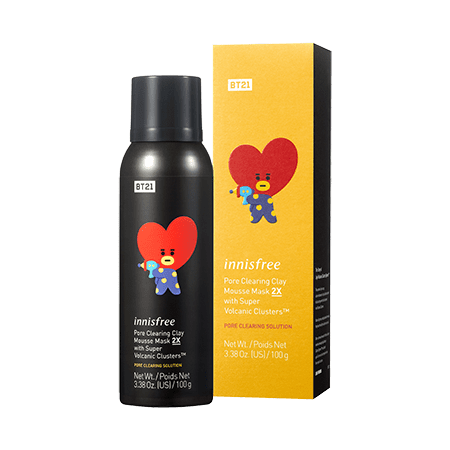 Innisfree BT21 Limited Clearing Clay Mousse Mask 2X With Super Volcanic Clusters in Tata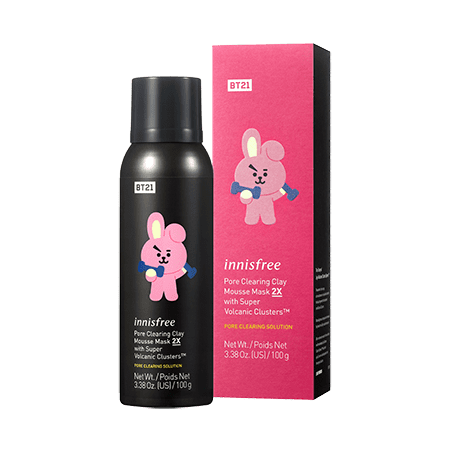 Innisfree BT21 Limited Clearing Clay Mousse Mask 2X With Super Volcanic Clusters in Cooky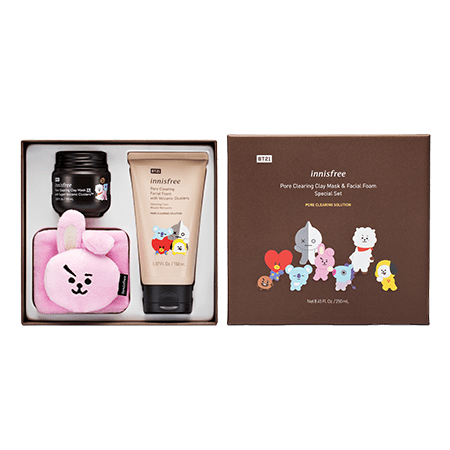 Innisfree BT21 Limited Pore Clearing Clay Mask and Facial Foam Special Set