A Cardi B Beauty Line May Be in the Works — Here's What We Know
Cardi B is known for many things — being the mastermind behind some of the top music hits of the year; inspiration for bright, multicolored makeup looks; mother to daughter Kulture — and we may soon be able to add beauty mogul to that list. In an interview with Entertainment Tonight, the rapper admits that a beauty line might be in the works. "[It's] something I want to do," she said. When asked if it would be coming from her soon, the music artist said, "Very" — though she was careful to not divulge any further information.
Cardi B's beauty looks have been both vibrant and bold thanks to her go-to makeup artist, Erika La Pearl, and we can only hope that she launches the tools to re-create some of her most memorable ones. See some of them ahead, along with the interview where she lets the news slip.
Cardi B's Monochromatic Makeup and Hair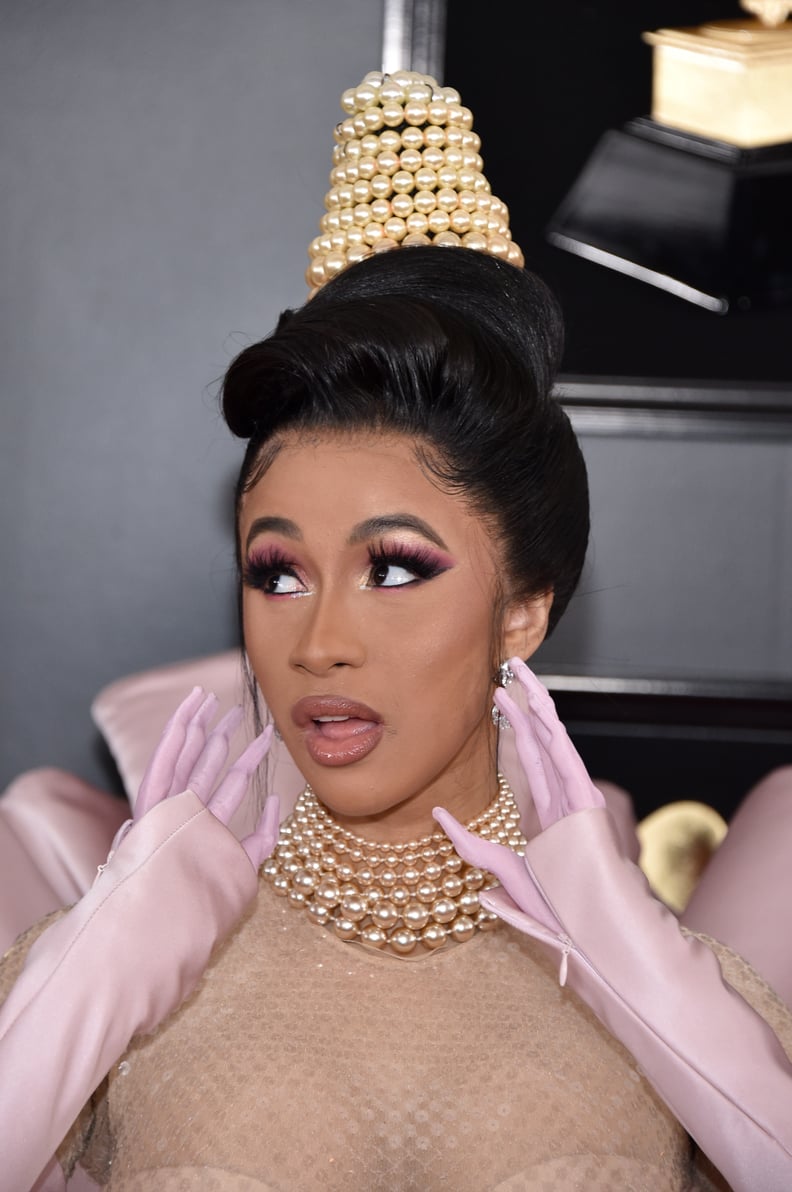 Cardi B's Makeup at the Grammy Awards 2019
Cardi B's Beauty Look for Her "Clout" Music Video
Cardi B's Multi-Colored Eye Look For Her Music Video With DJ Khaled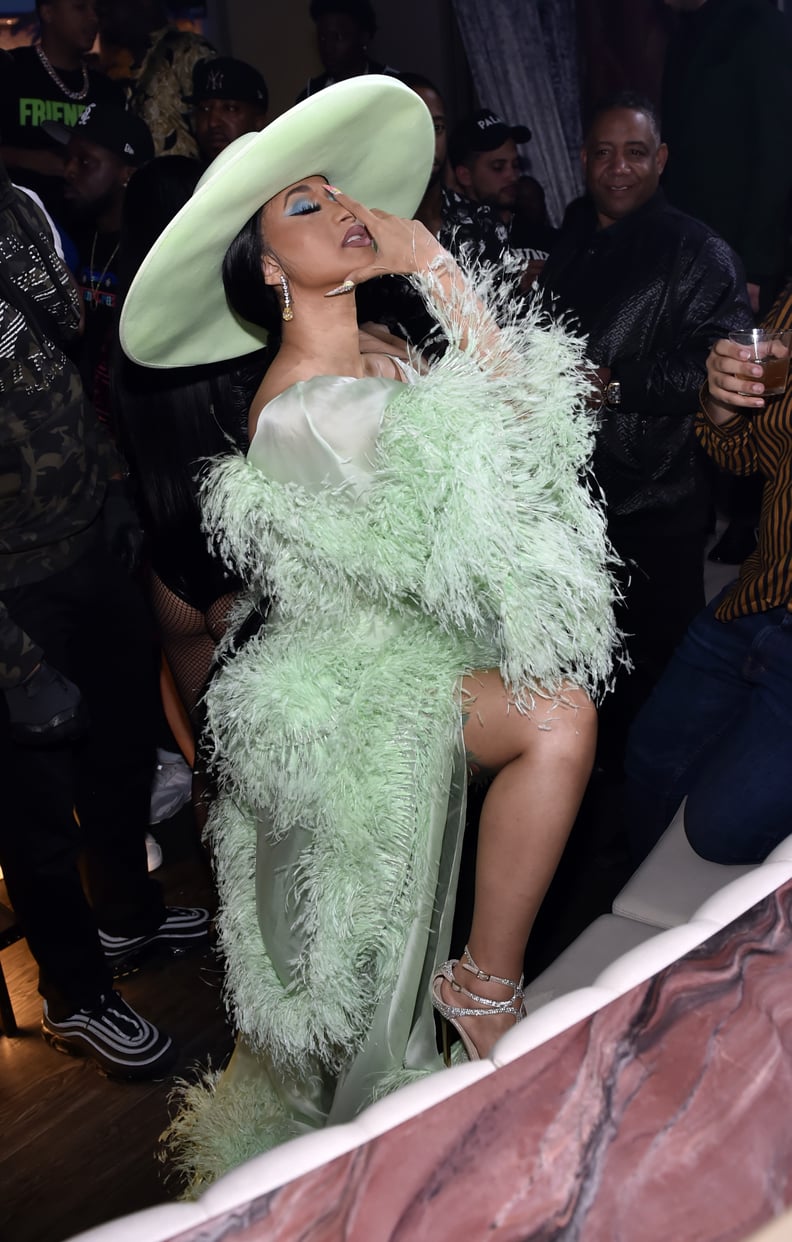 Cardi B's Bright Blue Eye Makeup Look at a Las Vegas Event