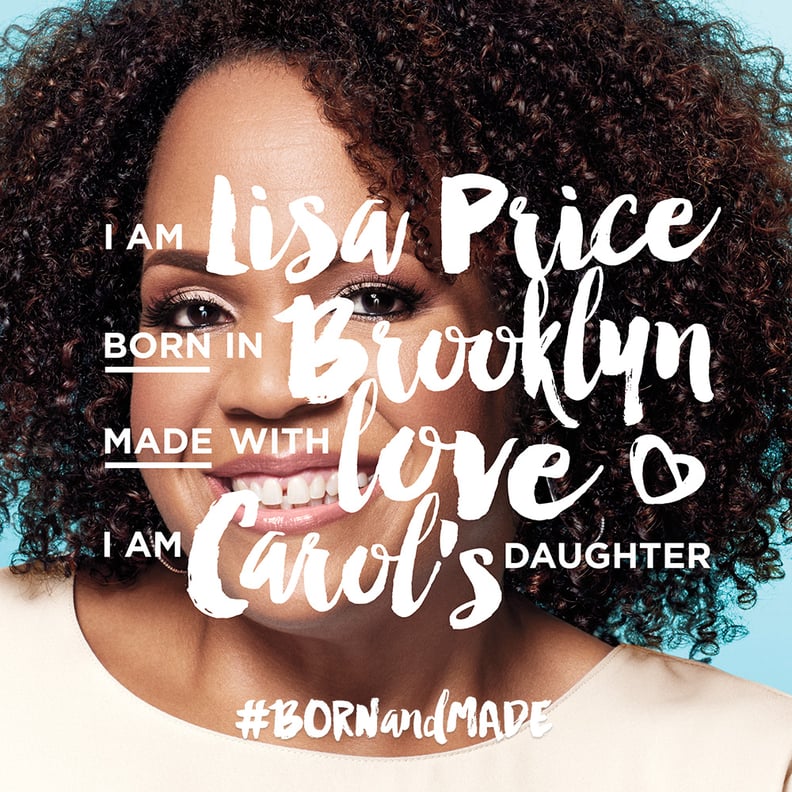 As POPSUGAR editors, we independently select and write about stuff we love and think you'll like too. If you buy a product we have recommended, we may receive affiliate commission, which in turn supports our work.
Did you know that Carol's Daughter (the beauty brand you can now find in every Target) started in a Brooklyn, NY, kitchen? The hair creams and lotions have come a long way since then. However, founder Lisa Price honors that humble heritage in the new #BornandMade initiative. She likes to say that her products were born in Brooklyn and made with love.
"Where we're born, what we were made with — whether those are good or bad things — all play into the people that we ultimately become," she said. Well, it's obvious her products were born from her personal curly-girl issues.
Full disclosure: I've been a Carol's Daughter fan for years. The scalp spray helped me finally get rid of my dry head and the Tui oil is like coil crack — seriously, my hair is addicted. I've even been to the brand's flagship salon in the NY neighborhood of Harlem to get my natural Afro cut and styled. Over the years, Carol's Daughter has gained a cult following and reputation for being a multicultural beauty company you can trust (which is probably why L'Oréal USA acquired the business last year).
The new #BornandMade campaign allows all of Lisa's fans to come into the spotlight. Women (like me) who have been slathering on the Monoi mask every Sunday can share their personal stories using the hashtag. The brand is also encouraging people to get involved in their communities through I Am That Girl, a mentoring organization that strengthens young women. Learn the story behind the new slogan and get Lisa's personal hair secrets when you keep reading.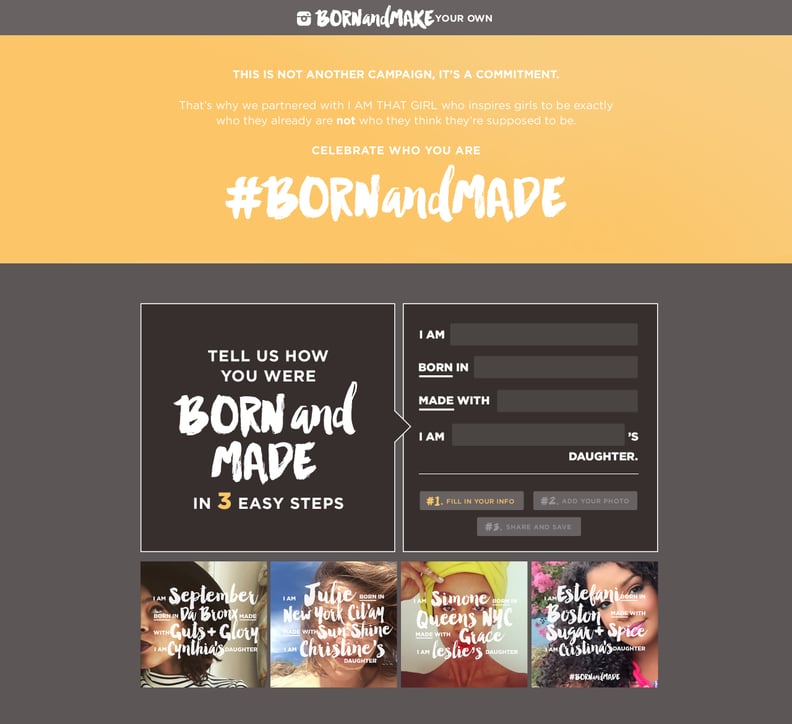 BornandMade.com
At BornandMade.com, every Carol's Daughter fan can become a part of the campaign. You just upload an image and then add your text about yourself, such as where you were born or a phrase that describes you.
"The thing I love about the words is that they're placed over your face, but your smile still shines through," said Lisa. "It almost takes the superficial and puts it in the background, so your beauty is still there but it's as though it's shining from within, and what's paramount is your message."
Also when you visit the site, you'll notice that none of the ladies in the official imagery are models. They are actually some of my personal hair crushes like vlogger Whitney White, who I often turn to on YouTube for hair inspiration and beauty tips.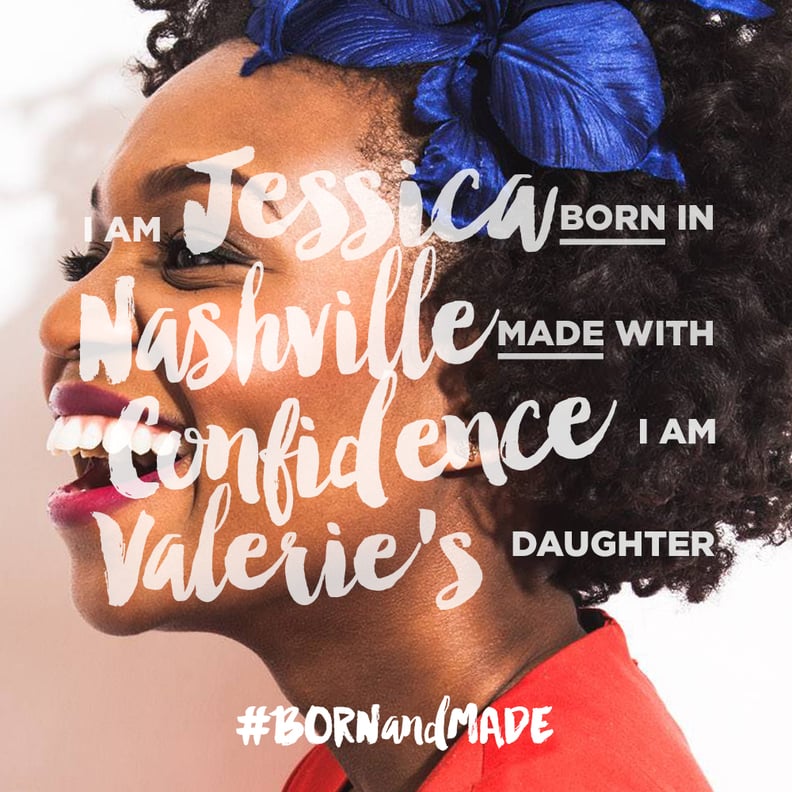 #BornandMade
Insider tip: while you might have the urge to wax poetic about yourself, the best images come from short one-word statements. Even though I would describe myself as "made with a dose of sugar and a kick of spice," an abbreviated version turned out to be more powerful.
My own #BornandMade image honors my Southern roots and the confidence my mother, Valerie, instilled in me. I couldn't wait to publish the final product to Instagram.
Carol's Daughter and I Am That Girl
The #BornandMade campaign is not just about cute Instagram photos you can share with your friends. There is also a community outreach component. Carol's Daugther is teaming up with an organization called I Am That Girl, which gives young women a forum to hash out all their problems.
"I love their idea and their mission in giving a place where girls and women can just talk and be themselves," Lisa explained. "They come to an I Am That Girl setting and they realize the insecurity and awkwardness doesn't have to be there."
Just remembering what it was like to be a preteen getting my first pimple and kissing boys makes me want to sign up as a mentor. In fact, I searched all the New York area chapters because Lisa had me convinced the organization is doing amazing work for our future #GirlBosses.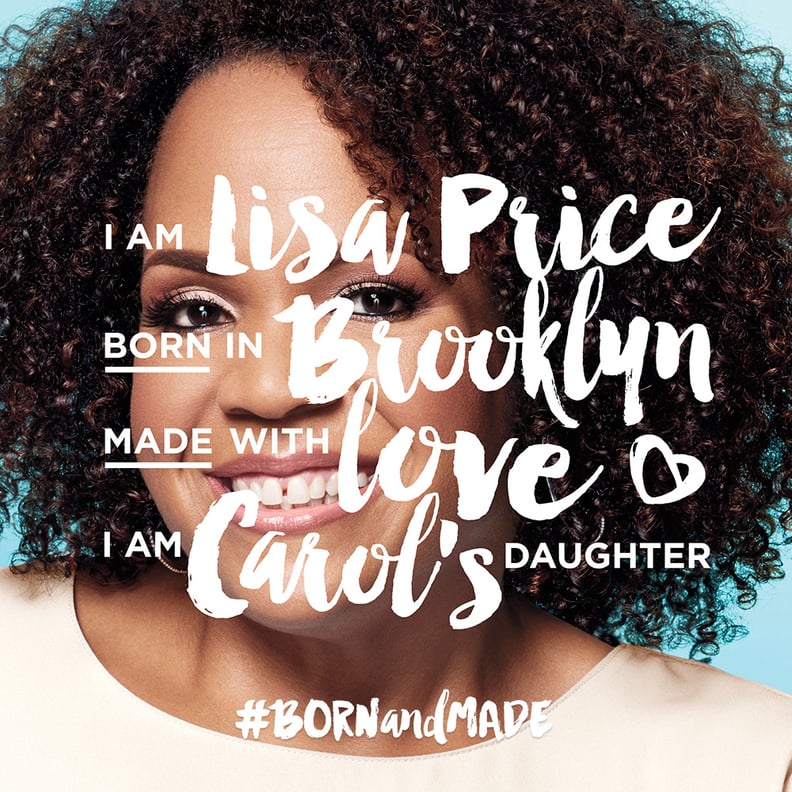 Lisa's Hair Secrets
There's no way I could get Lisa on the phone without asking for her hair secrets — have you seen her gorgeous head of curls?! I've taken Instagram shots of her protective styles to my hairstylist hoping to re-create the look.
Of all her tips, it was her detangling one that changed everything for me. "I will untangle my hair dry using coconut oil or conditioner and my fingers mostly until I can get a wide-tooth comb through it," she explained. "That's because it's more likely to break when it's wet. Dry, tangled hair has a 65 percent chance of breaking, while wet hair has a 95 percent chance of breaking."
So, I've been doing it wrong this whole time! I thought my thick hair could only handle a comb while soaking wet with conditioner — WRONG!
Coconut oil isn't her only favorite DIY add-in. Sometimes Lisa makes a cocktail of honey and conditioner for her preshampoo regimen. But her favorite ready-made product is the new Hair Milk 4-in-1 "Combing" Cream ($10), which she uses to detangle and define curls. It's even replaced her 20-year staple, the original Hair Milk. Don't be surprised when you can't find any on the shelves. When a product is Lisa's favorite, it's sure to be a bestseller.