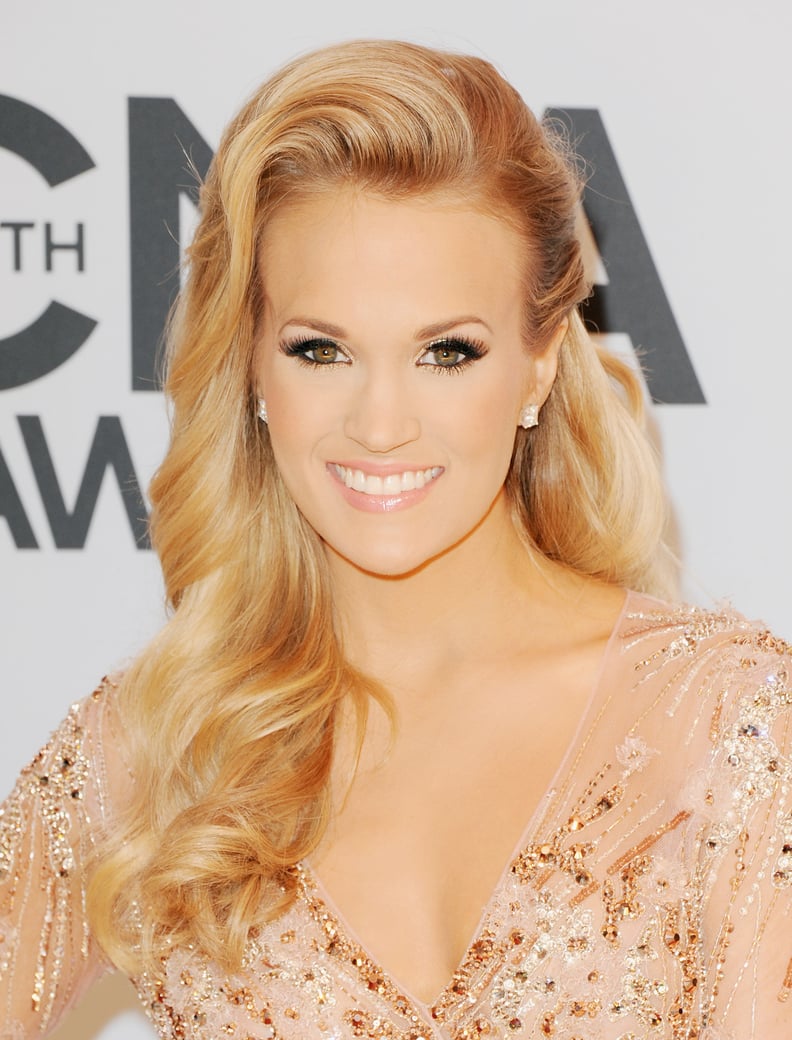 Just when we have music on our minds (the Grammys are this Sunday!), Almay announced that country superstar Carrie Underwood is the brand's new global ambassador. It makes sense that Almay would be eyeing Carrie — she's got gorgeous skin, she's known for looking flawless on the red carpet, and she has a history of loving all things beauty.
And not surprisingly, Almay is thrilled to have her on board. "Carrie embraces Almay's approach to beauty and products," said Julia Goldin, global chief marketing officer for Revlon Inc., in a release. "Despite her enormous success, she is still a real girl from Oklahoma at the core and a self-professed makeup junkie who likes to try out new makeup looks in her spare time."
And Underwood is equally enthused to add this gig to her résumé. She said in a statement, "Honestly, I could never be associated with a company I didn't believe in. I love Almay's positive approach to beauty because it's so important to celebrate our natural beauty and enhance what makes us unique. I'm also really impressed by their products, which I use in my daily life and when I'm working. There's really something for everyone and every occasion — whether you want to get that perfect 'no-makeup makeup look' or create a fun, amped up 'date-night' smoky eye."
While we wait for more on this exciting collaboration, enjoy this sneak peek, behind-the-scenes shot of her first Almay ad.