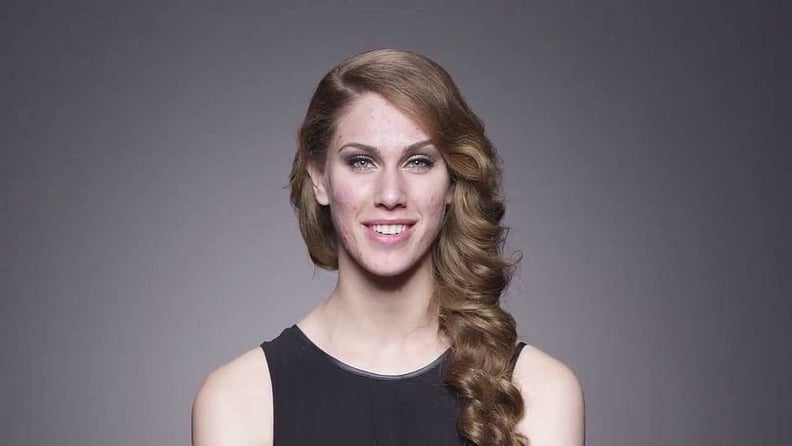 Every editorial product is independently selected by our editors. If you buy something through our links, we may earn commission.
Sometimes we forget how much bearing the way we look on the outside has on how we feel about ourselves on the inside, or even how other people treat us. As a beauty website, we often share our best tips on how to hide dark spots or pimples so that our readers can look (and feel) their best. But Dermablend is encouraging everyone to take off the cover-up and concealer in the new Camo Confessions campaign. We were moved to tears by the stories, and we think you will be too. Take a moment to watch and share with others who would appreciate these stories of triumph.
Cassandra's Story
Back in 2011, Rick Genest, aka Zombie Boy, shot a viral video for Dermablend, where he covered his entire body of tattoos with Leg and Body Cover ($28). There is a similar spin for this initiative. The brand signed on more YouTube stars, such as Cassandra Bankson, a teen who gained popularity with her acne-concealing makeup tutorial.
But perhaps one of the most moving monologues comes from Cheri Lindsay, a woman who has vitiligo. She talks about how quickly her skin condition spread and the various reactions she's received from others. She chooses to cover her complexion so that everyone can see past her multicolored skin to her true self — so inspiring!
Cheri's Story
You can see all the videos on the Dermablend YouTube page. Plus, there are step-by-step makeup application tips from Rick, Cassandra, and Cheri. Once you've seen the videos, upload your own! Through Dec. 31, Dermablend will donate $1 to Look Good Feel Better for every confessional video shared. The bottom line: you can reveal yourself for a good cause!