TBH, These Cool New Twists to the Classic French Manicure Won the Oscars
After its major resurgence in 2019, the classic french manicure just keeps getting better — and you only need one look at the 2020 Oscars red carpet for proof.
The Oscars are the epitome of glamour, and that's exactly why the french manicure is the perfect choice for the occasion. The good news is that there are limitless versions of the design, meaning everyone can add their unique spin on the trend. For the big day, Margot Robbie and Hailee Steinfeld chose to wear versions of the french manicure that were very similar to the traditional sheer pink base and white tips, while others took an entirely different route. Cynthia Erivo sported an incredibly detailed "Starry Night"-inspired manicure, while Zazie Beetz rocked a black french moon design, which we're copying immediately.
Read on to see some of the best versions of the french manicure from the big night.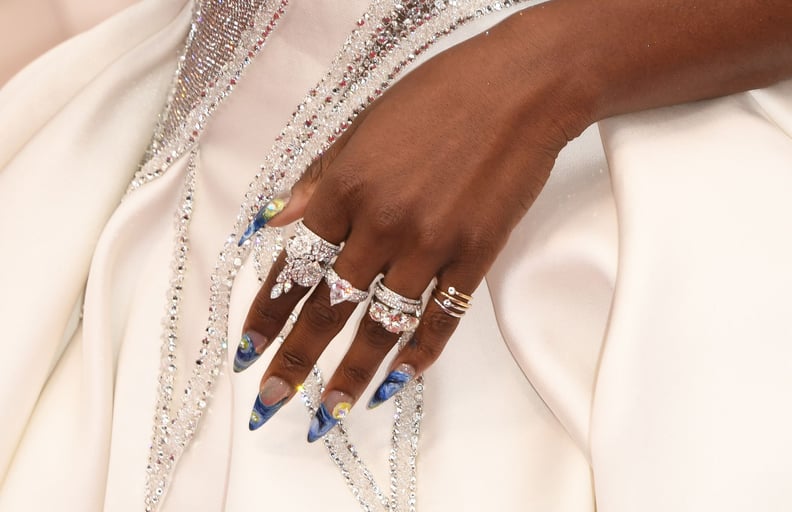 Cynthia Erivo's "Starry Night" Manicure at the 2020 Oscars
Erivo's blue-tipped french manicure featured so much more than meets the eye. As her manicurist Gina Oh explained, one hand included a trendy design referencing Vincent Van Gogh's classic "The Starry Night," while the other featured an ode to Harriet Tubman and the North Star.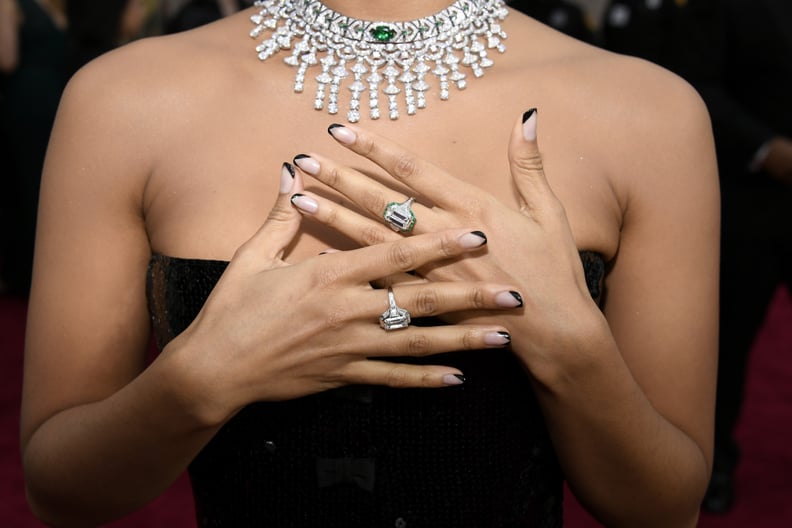 Zazie Beetz's French Moon Manicure at the 2020 Oscars
The darkest twist on the classic french manicure on Oscar night came courtesy of Beetz's "french moon" nail art, where her tips were outlined in black and painted in a v-shape.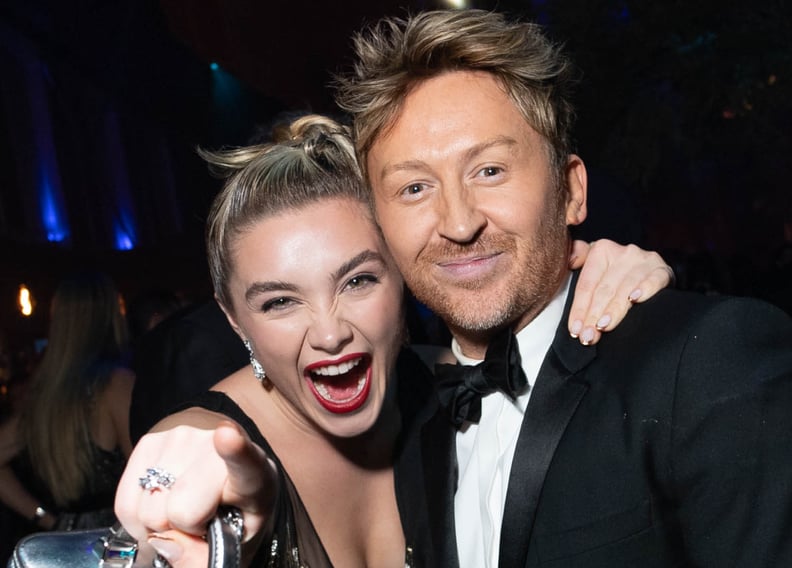 Florence Pugh's Gold French Manicure at the 2020 Oscars
You know the Oscars trophy is dipped in gold, but Pugh brought that energy (and metallic magic) to the tips of her french manicure.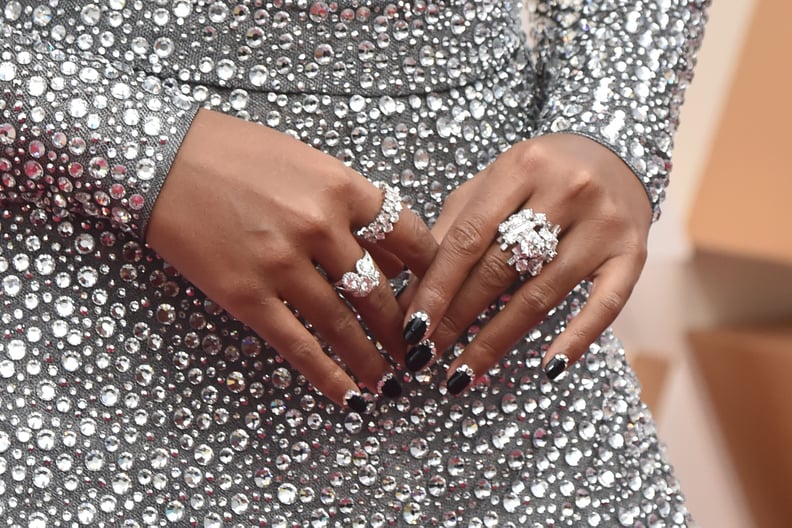 Janelle Monáe's Reverse French Manicure at the 2020 Oscars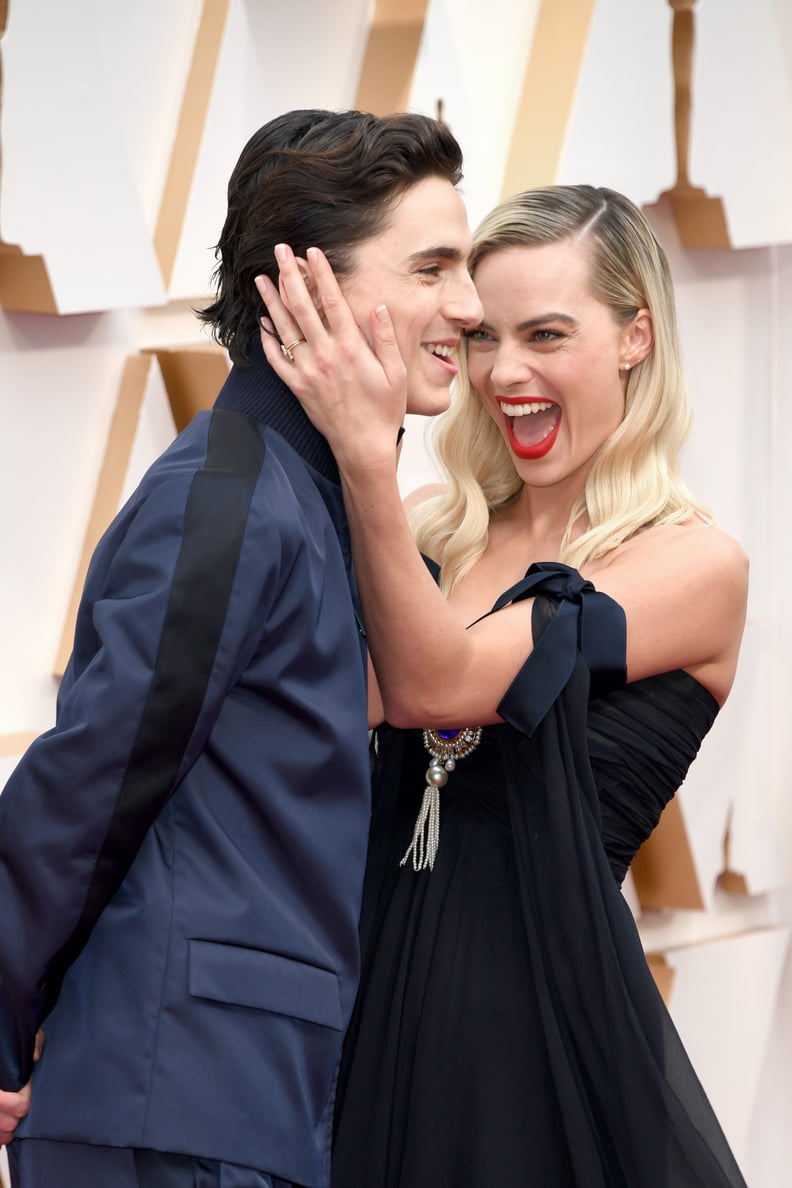 Margot Robbie's '90s-Inspired French Manicure at the 2020 Oscars
Robbie stepped out with a french manicure look so subtle, you have to squint to see it.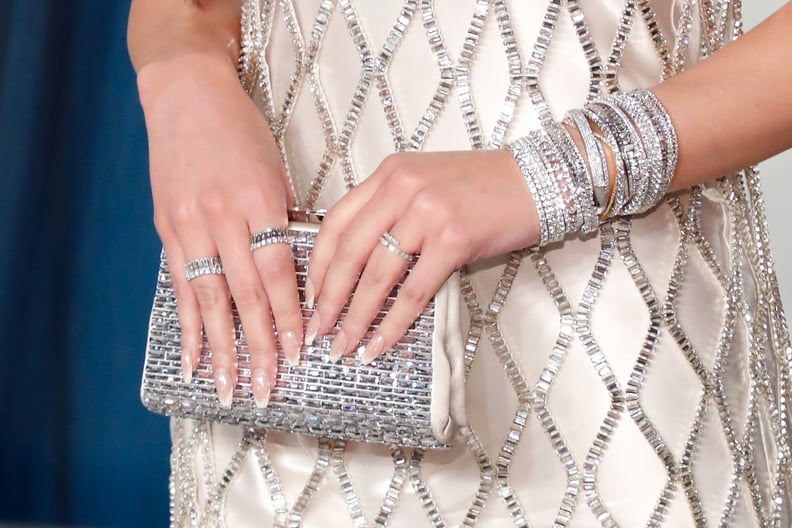 Hailee Steinfeld's Sparkly French Manicure at the 2020 Oscars
We're loving the "glass" french manicure look that Steinfeld wore to the Vanity Fair afterparty. The look is nearly transparent, but features a high-shine finish that adds an element of glitz.