Charlize Theron Wore a Tiffany Bracelet in Her Hair Because She Didn't Have Time to Dye Her Roots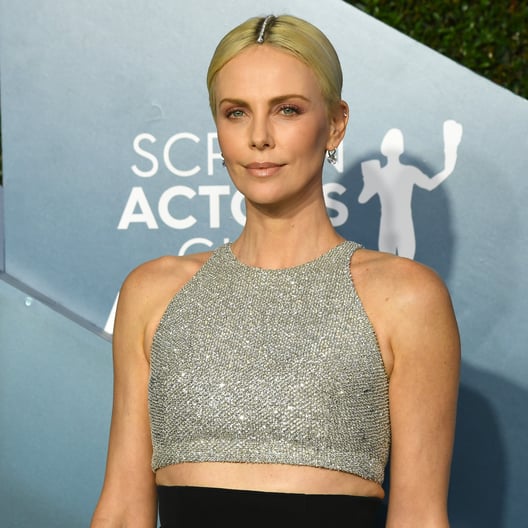 What exactly does one do when they're scheduled to attend a Hollywood award show but they haven't had time to touch up their roots? If the person in question is Charlize Theron, they obviously improvise. The Bombshell actress appeared at the SAG Awards on Sunday night where she stepped out on the red carpet wearing a two-piece ensemble that included a silver crop top and a black maxi skirt. But what stood out most about her outfit wasn't even the outfit itself — it was the Tiffany tennis bracelet she used to accessorize her hair.
While speaking to PeopleTV hosts Lola Ogunnaike and Jeremy Parsons on the red carpet, Theron briefly spoke about the hair accessory and explained that her decision to wear it was actually made on a whim. "I didn't have time to do my roots," she laughed. "So my lovely friend, Adir [Abergel], said 'Why don't we just put a Tiffany bracelet in there?'"
Makes sense if you ask us. Get a closer look at Theron's SAG Awards hair ahead.