The Makeup You Need to Look Like Kate Moss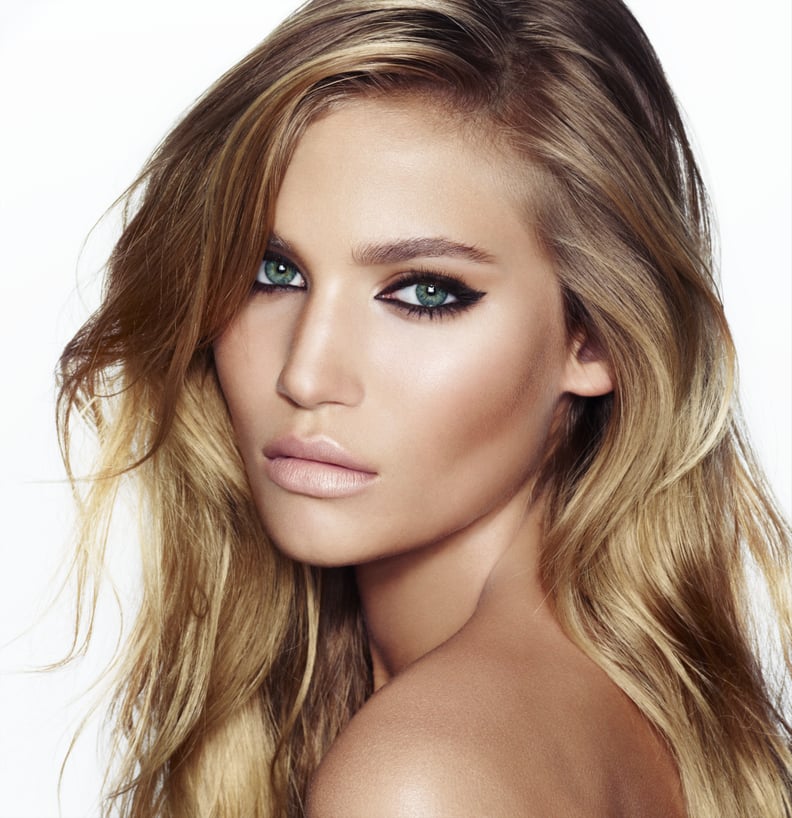 As POPSUGAR editors, we independently select and write about stuff we love and think you'll like too. If you buy a product we have recommended, we may receive affiliate commission, which in turn supports our work.
If you call yourself a beauty junkie, you already know what this post is about. You've seen the sneak peeks on Instagram, perhaps you've gone abroad to London to get it first, or maybe you even bid on it on eBay. I'm talking about celebrity makeup artist Charlotte Tilbury's premiere eponymous makeup line, which just launched in the US at Bergdorf Goodman.
The British maven has a massive offering (she's got everything from the cult favorite Magic Cream for the face to blush-and-bronzer duos to every lipstick shade imaginable). There are rose-gold-colored makeup tools, glow-enhancing illuminators, and rocker-chic eye shadow palettes that will become your new night-out staple. Fact: after the editor launch for this event, I called in a bunch of extra goodies and have been using them nonstop (specifically the foundation, the aforementioned illuminator, the brow pencil, gel eyeliner, and blush). Charlotte's makeup is dreamy, the pigments are perfect (softly sparkly in that pearlescent way), and it really does make me feel like a celebrity. That would make sense since Charlotte is responsible for countless magazine shoots and painting such famous faces as Kate Moss, Penélope Cruz, Gisele Bündchen, and Rihanna. Still, many of the shades in her line were also inspired by beauty icons like Marilyn Monroe and Grace Kelly. And to make it even easier for mere mortals like us, she created user-friendly color sets such as The Glamour Muse, The Vintage Vamp, and The Golden Goddess, so you know which lipstick to pair with which blush and eye shadow. It's like having a private makeup artist — except you can do it at home.
In honor of this big beauty news, we have exclusive quotes from Charlotte about five standout pieces that were specifically inspired by her Hollywood clients. Read on to learn more about the makeup you're going to want to shop ASAP!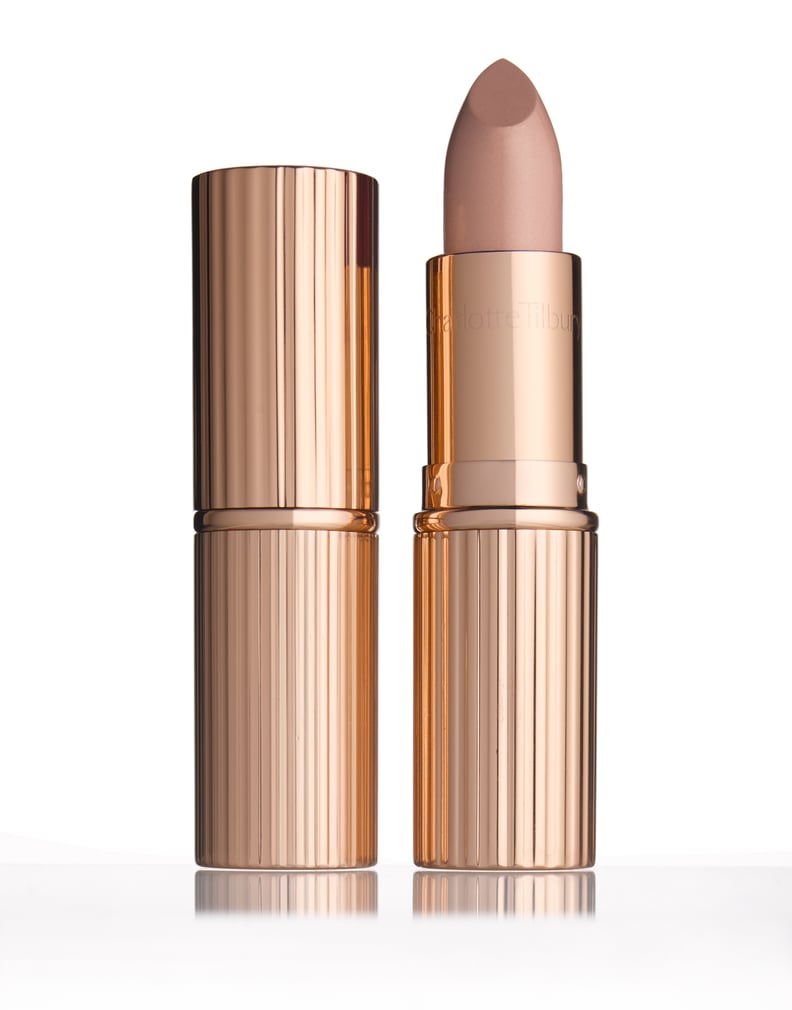 K.I.S.S.I.N.G. Lipstick in Nude Kate
"I used to mix concealers with lipstick to get the perfect shade of nude for Kate Moss, so when I came up with the range, I made K.I.S.S.I.N.G. in Nude Kate, which matched that bespoke color," explained Charlotte. "She loves it and wears it all the time — I'm actually taking myself out of a job!"
Charlotte Tilbury K.I.S.S.I.N.G. Lipstick in Nude Kate ($32)

Brow Lift in Cara D
"This three-way shape, lift, and shade tool is in homage to the strikingly beautiful queen of brows, Cara Delevingne," Charlotte said. "Eyebrows are the pillars of the face, and she really kick-started the trend for full, groomed, and youthful-looking brows." Note: In addition to a spoolie brush and brow filler formula, the tool opens to reveal a highlighting powder to use under your arch to make it look higher.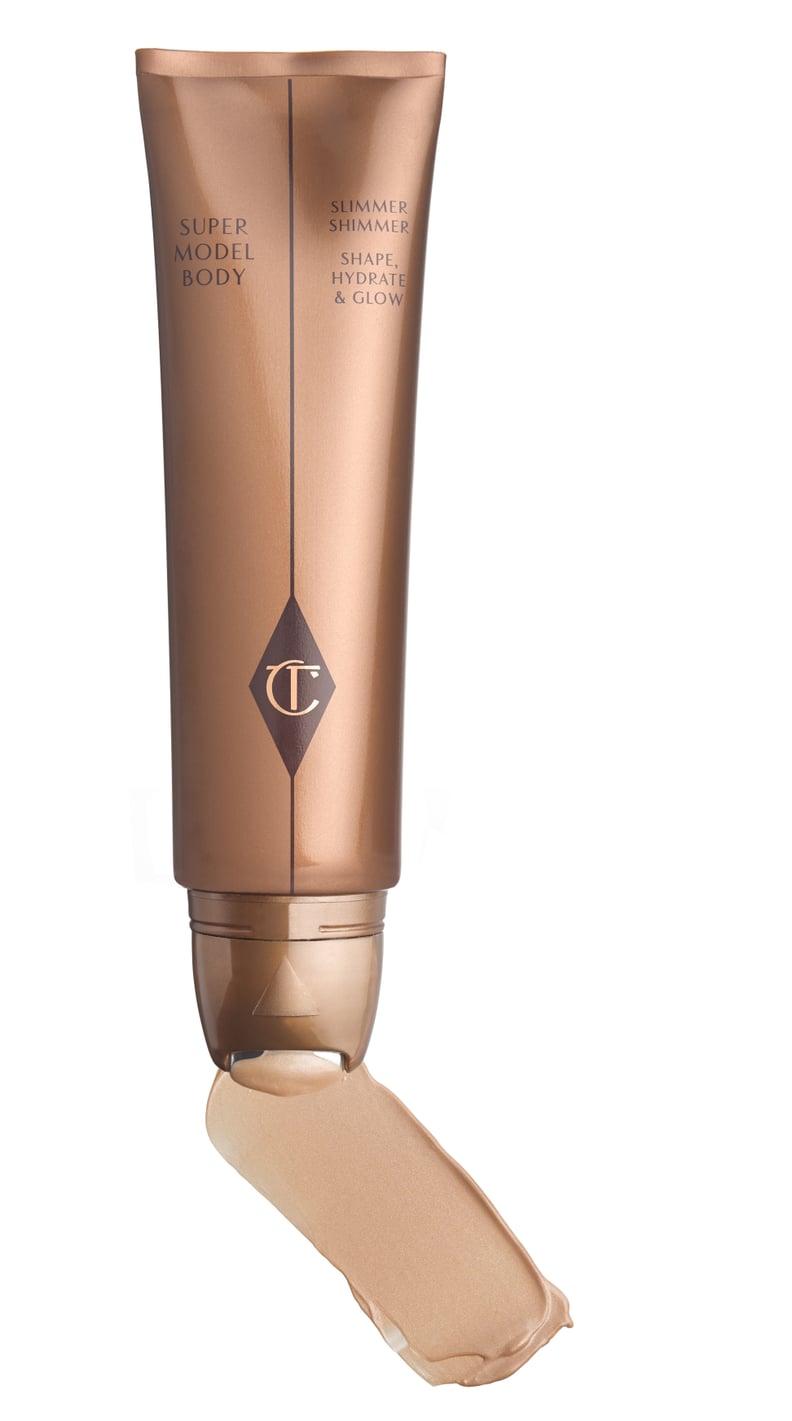 Supermodel Body
"I call this Gisele-in-a-jar!" mused Charlotte. "It gives you those incredible, gorgeous, glossy celebrity limbs, so you can literally cheat your way to a supermodel body. Simply apply this slimmer shimmer cream on the legs, arms, and décolletage, then blend in with your fingers for glowing skin and a streamlined silhouette."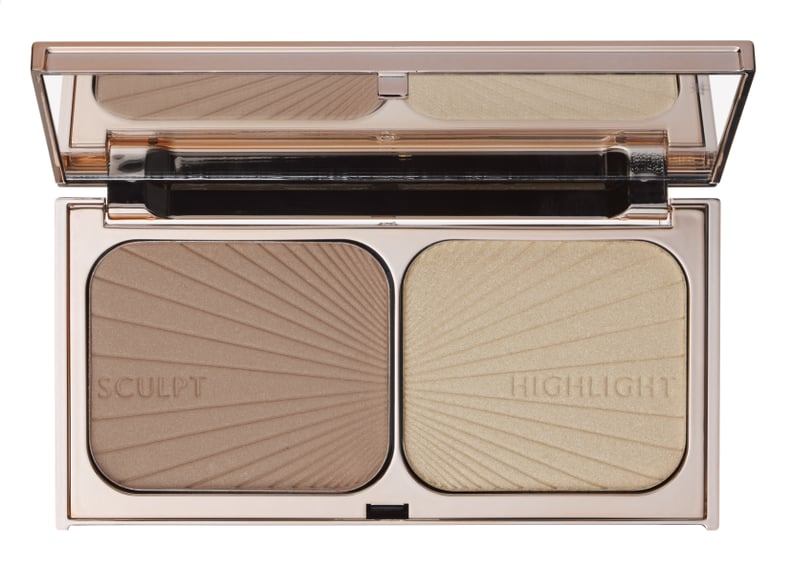 Filmstar Bronze & Glow
"A lot of women are afraid of it, but contouring is a great way to enhance your facial framework, and Jennifer Lopez swears by it, too!" said Charlotte. "This compact is my secret weapon for sculpting and highlighting. Suck in your cheeks and follow the hollow with the Sculpt Shade. You can also paint it along the jawline and temples for added definition. Dust the Highlight shade on the tops of the cheekbones, down the nose, and on the cupid's bow for gorgeous skin that's dripping in candlelight."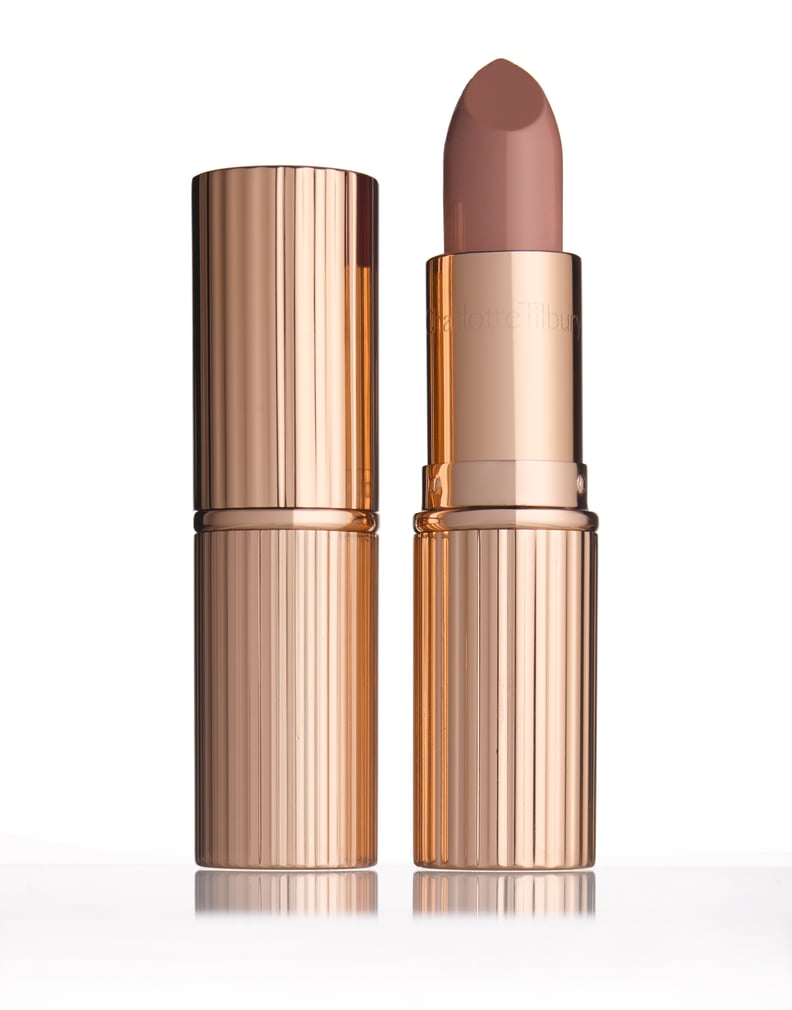 K.I.S.S.I.N.G. Lipstick in Penelope Pink
"I created this universally flattering nude-pink shade for Penélope Cruz," noted Charlotte. "She actually inspired the entire The Dolce Vita look. It's all about that sexy, sultry Mediterranean beauty — a molten copper smoky eye, feline flick, and a perfect alluring pout."