Charlotte Tilbury Pillow Talk Beauty Blush Wand Review
It's No Wonder the Charlotte Tilbury Matte Blush Wands Are Going Viral
As POPSUGAR editors, we independently select and write about stuff we love and think you'll like too. If you buy a product we have recommended, we may receive affiliate commission, which in turn supports our work.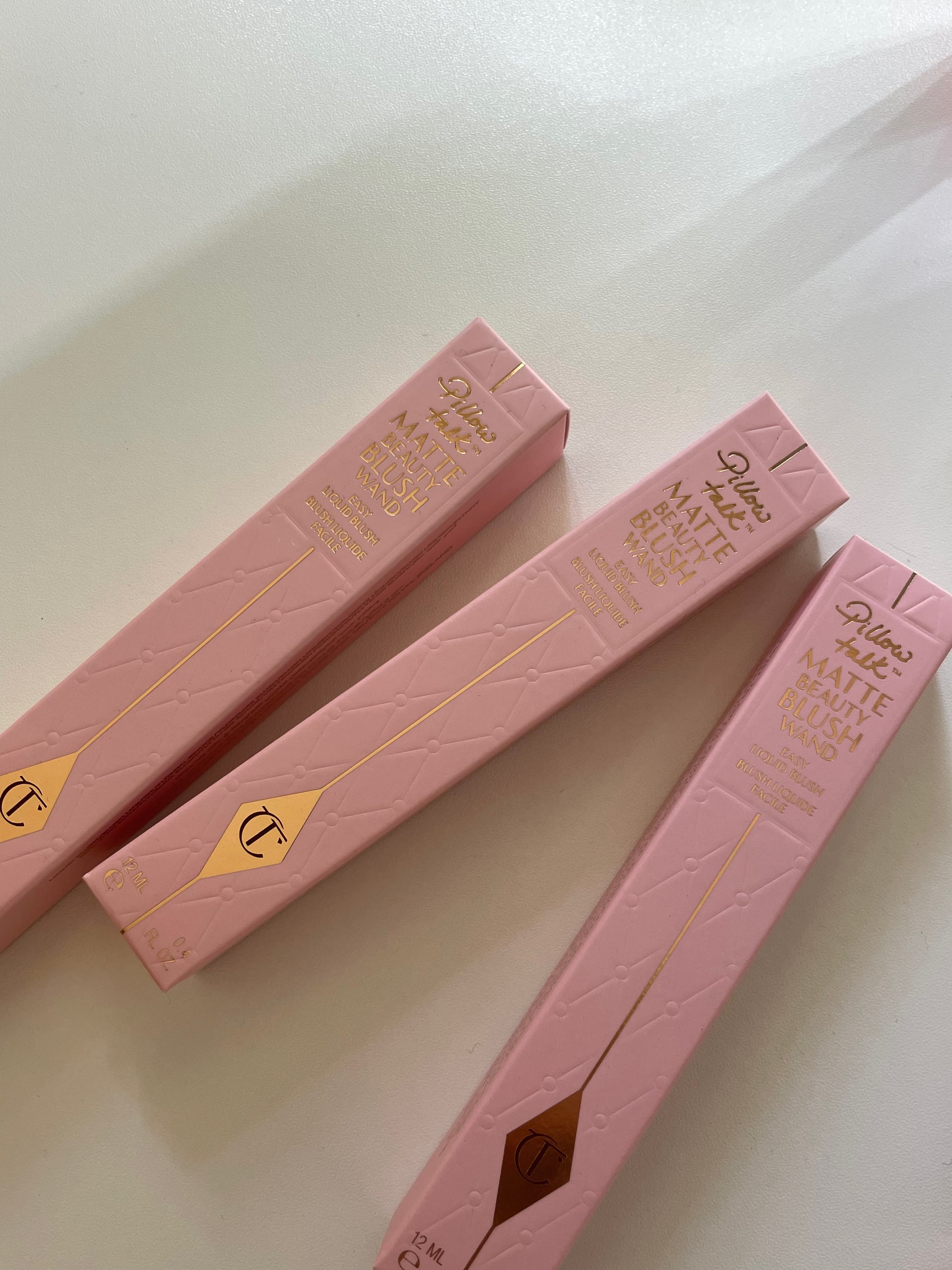 Charlotte Tilbury dropped a new addition to the Pillow Talk family, the Pillow Talk Matte Blush Wands.
The product line is so popular that one product from the line is sold every six seconds globally.
One editor tested the new blush wands and is sharing her results.
If TikTok has taught me anything, it's that in the world of makeup, blush reigns supreme. Whether I'm using it to nail the viral "sunburn blush" or as a way to cancel out dark circles, the product will forever have a spot in my cosmetics bag. Still, after years of trial and error, I've learned that finding the right formula — with high pigment that lasts all day — can be tricky. I also want shades that look good on my skin tone and textures that blend seamlessly with the rest of my makeup.
I've had some luck over the years; I've found blush products I've tolerated, some I've liked, and some I've even loved. But never has there been one I've considered giving up all of my other blushes for, until I met the Charlotte Tilbury Pillow Talk Matte Blush Wand ($42).
About the Charlotte Tilbury Pillow Talk Matte Blush Wand
Like the other Charlotte Tilbury wands, the blush is a liquid matte formula in a sponge applicator tube.
It is available in four shades: Pink Pop, Peach Pop, Pillow Talk, and Dream Pop.
The tool features blurring technology and light-reflecting pigments for an airbrushed skin finish.
The formula is completely vegan.
How to Use the Charlotte Tilbury Pillow Talk Matte Blush Wand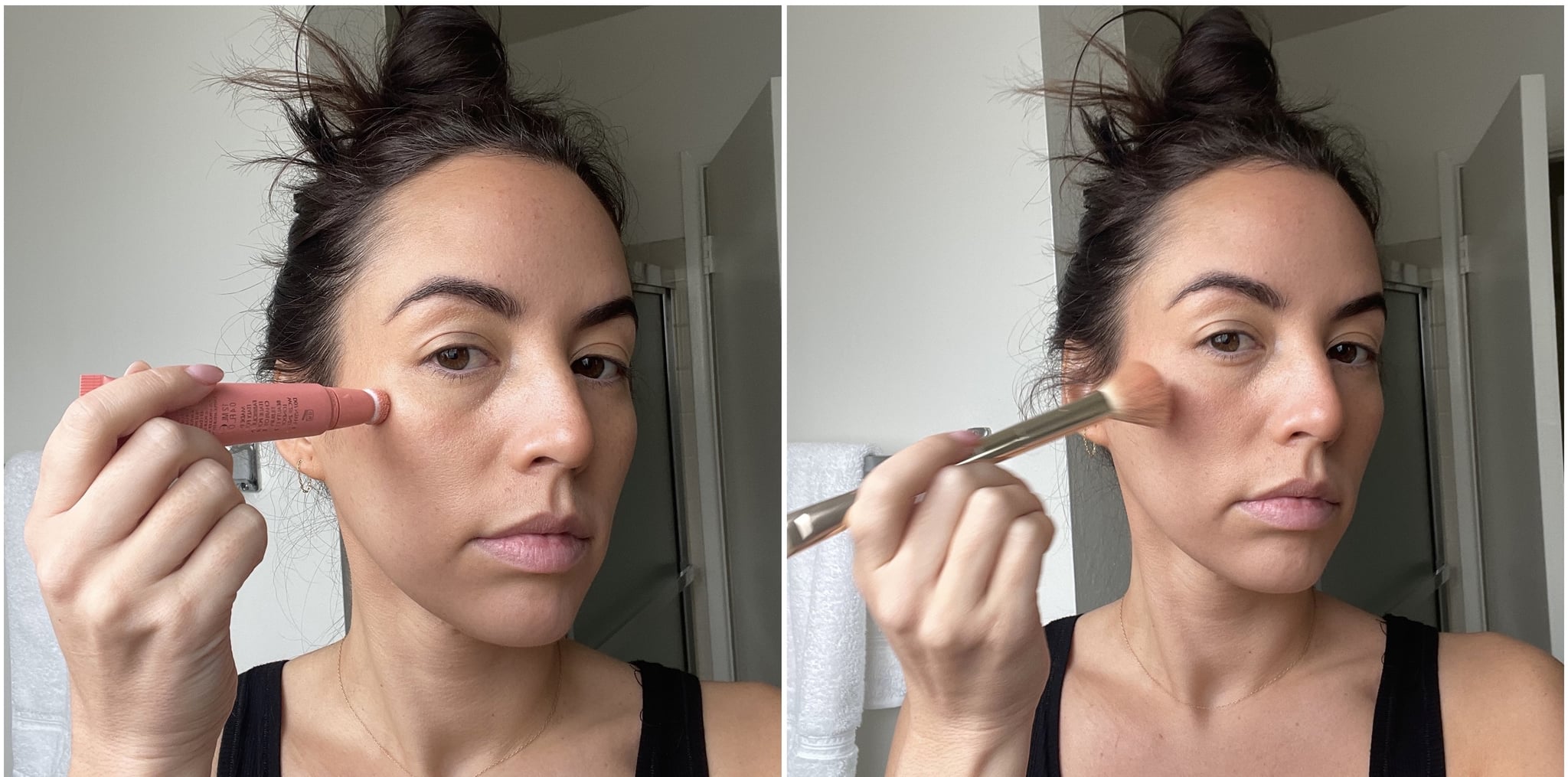 The best thing about these wands, in my opinion, is how user-friendly they are. All you have to do is dab the sponge applicator directly onto your skin and blend out the product with either your fingers, a beauty sponge, or a makeup brush. The formula is creamy but lightweight and blends easily and seamlessly.
After removing the cap, make sure the wand is switched from "off" to "on." From there, squeeze the tube until a small amount of product can be seen on the cushion applicator. Next, dab the blush onto any areas where you want to add a bit of color. (One dab is enough for a lighter saturation, but I tend to use two to three for a more pigmented finish.) I like to add it to the high points of my cheeks, my nose, and my forehead. The final step is to blend everything upward and outward for a lifted look.
When you're finished, make sure to switch the wand "off" to avoid any spillage or leaking in your makeup bag or vanity.
What I Like About the Charlotte Tilbury Pillow Talk Matte Blush Wand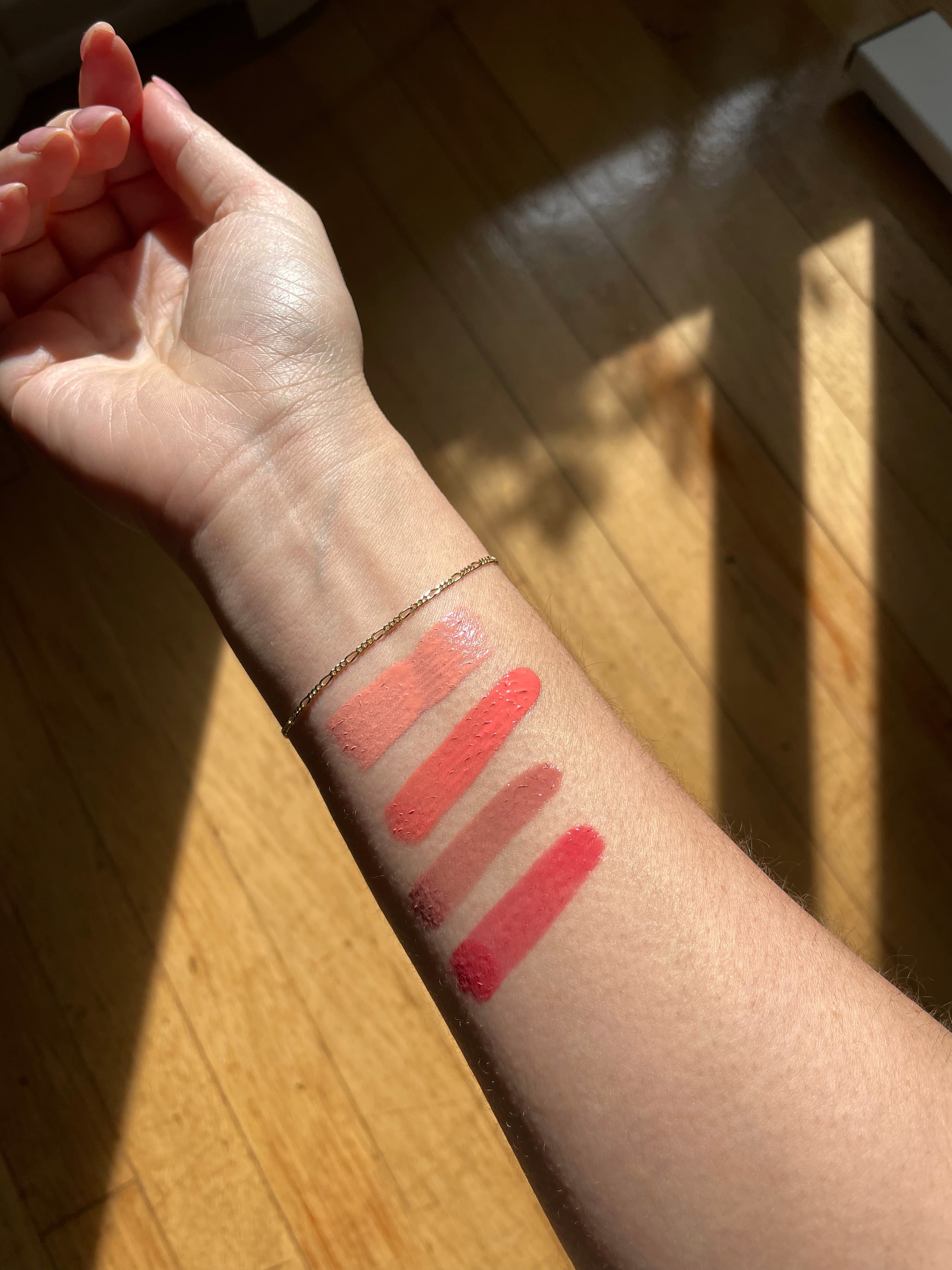 When the Charlotte Tilbury blush wands went viral a few years ago, I wanted so badly to love them. However, after trying to make it work for a few months, I realized the shimmery formula just wasn't for me, and I ended up giving mine to a friend. The first time I tried the new matte formula, I knew it was going to be a staple in my makeup routine almost immediately. The lack of any glitter or shimmer was obviously a plus, but the natural glow and lightweight formula are what really won me over. The color always leaves me with the perfect dewy flush without looking too overdone.
The formula is also long-lasting — I never find myself needing to reapply throughout the day, and I've honestly never come across another product that melts onto my skin in such a buttery-soft way.
What to Consider Before Trying the Charlotte Tilbury Pillow Talk Matte Blush Wand
One thing to note about the Charlotte Tilbury Pillow Talk Matte Blush Wand is that the cap can be a little tricky to get back on the tube. I've made the mistake of forgetting to switch the applicator to "off" before attempting to cap the product, and I accidentally squeezed a bunch of blush all over my hands. This stuff is like liquid gold, so after making that error once, you can bet your ass it never happened again.
Other than that, this is a standout product that I'm genuinely obsessed with. It's become my go-to blush no matter the occasion, and I can always count on receiving tons of compliments and questions about what I'm wearing on my cheeks whenever I sport it.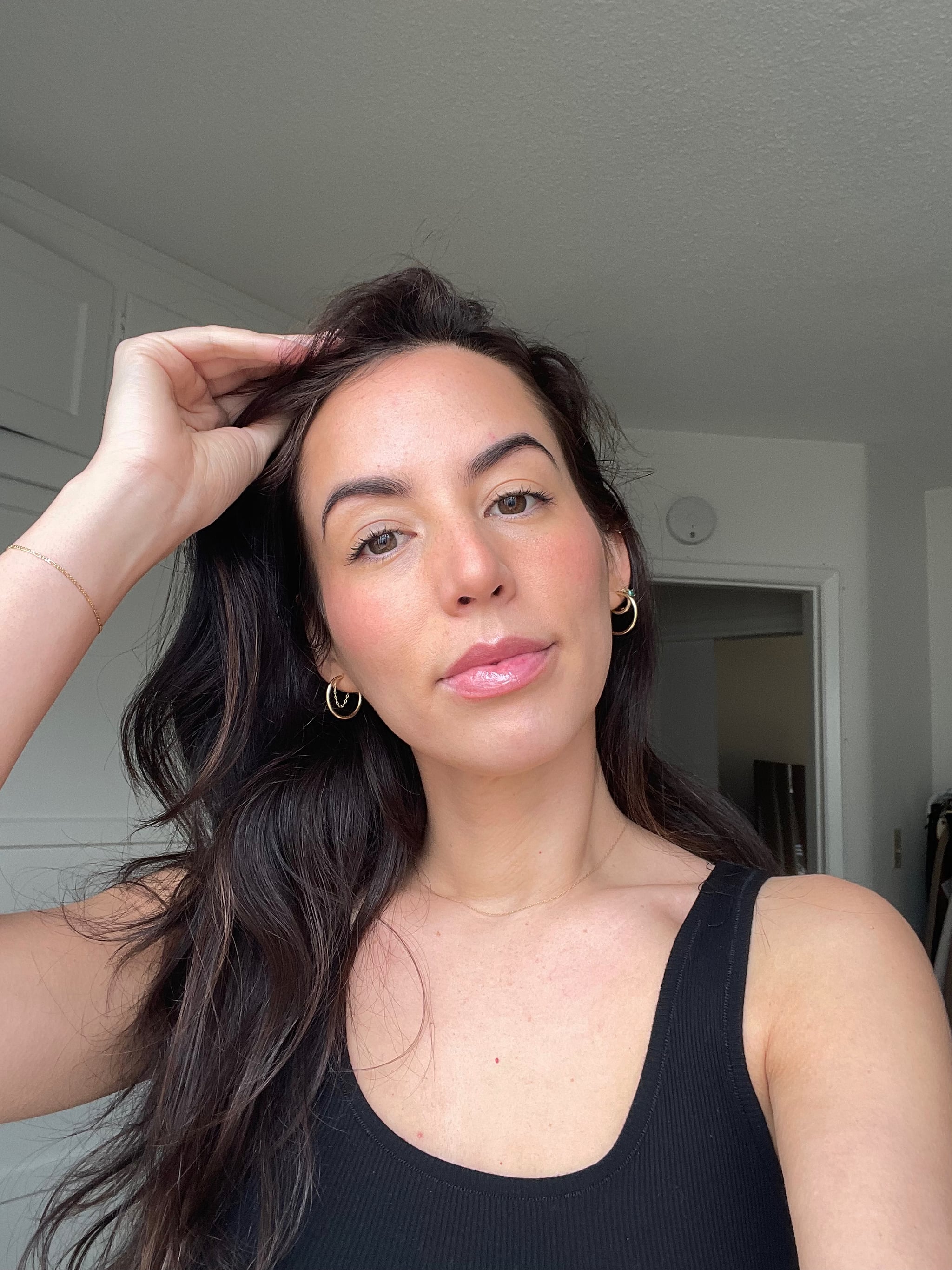 Where Is the Charlotte Tilbury Pillow Talk Matte Blush Wand Available?
The Charlotte Tilbury Pillow Talk Matte Blush Wand is currently available on the Charlotte Tilbury website.
Rating:
Image Source: POPSUGAR Photography / Renee Rodriguez