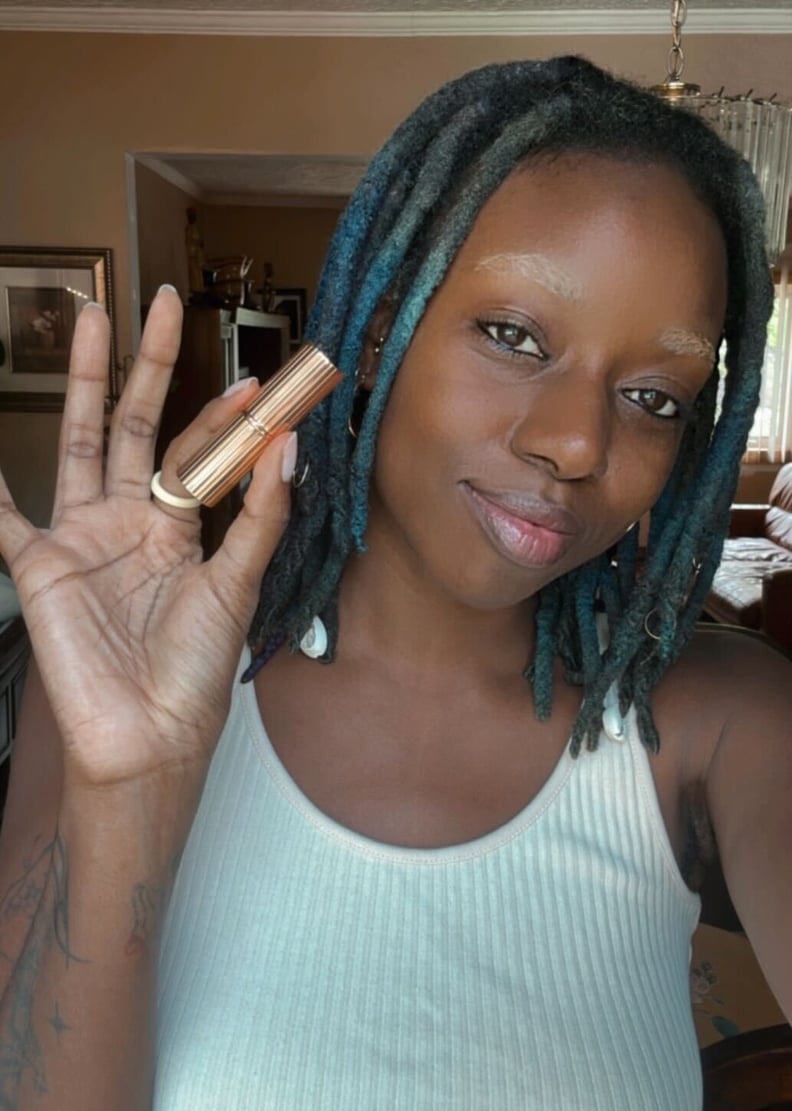 POPSUGAR Photography | Crystal Simone
POPSUGAR Photography | Crystal Simone
As POPSUGAR editors, we independently select and write about stuff we love and think you'll like too. If you buy a product we have recommended, we may receive affiliate commission, which in turn supports our work.
From a bold red lip to an ideal nude, the right lipstick can pull a look together like no other. And with the near-endless amount of options to choose from, it's no surprise we're always on the hunt for the next best lipsticks. Only a select few formulas and shades have surpassed trends and become iconic in their own right — and one such shade is Charlotte Tilbury's Pillow Talk.
From celebrities to brides, people have been praising this gorgeous nude-pink color for years. Pillow Talk delivers a natural-hued pink lip that's timeless and elegant. Whether it's paired with a bold smoky eye, graphic liner, or a barely there, minimal look, this lipstick shade proves to be a versatile staple, day and night. It first hit the scene in 2013 as a Lip Cheat lip liner shade that left the impression of being a universally flattering pink tone. After the shade gained popularity, the brand made a lipstick version of it as part of its Matte Revolution line in 2017, and the rest is history. It's gone viral on social media plenty of times throughout the years, and the brand even claims that one Matte Revolution Pillow Talk lipstick is sold every two minutes. In fact, Charlotte Tilbury created a whole collection dedicated to this romantic, soft-glam shade.
Charlotte Tilbury's Pillow Talk is supposed to be universally flattering. However, those with dark skin tones noticed they were not getting that same rosy nude, "my lips but better" look. Enter Pillow Talk Medium, the warm berry-pink alternative that delivers that romantic, nude-pink effect on those with tan and dark skin tones.
To truly see if the Pillow Talk shades are universally flattering, we tested out the wear, formulation, and look of the iconic Pillow Talk lipstick shades on six different skin tones. Some of us opted to try out the original color, while others wanted to give Pillow Talk Medium a whirl. We even included a few tips and tricks we used to make the Pillow Talk shades suitable for our skin tones and undertones. Keep reading to see what we think.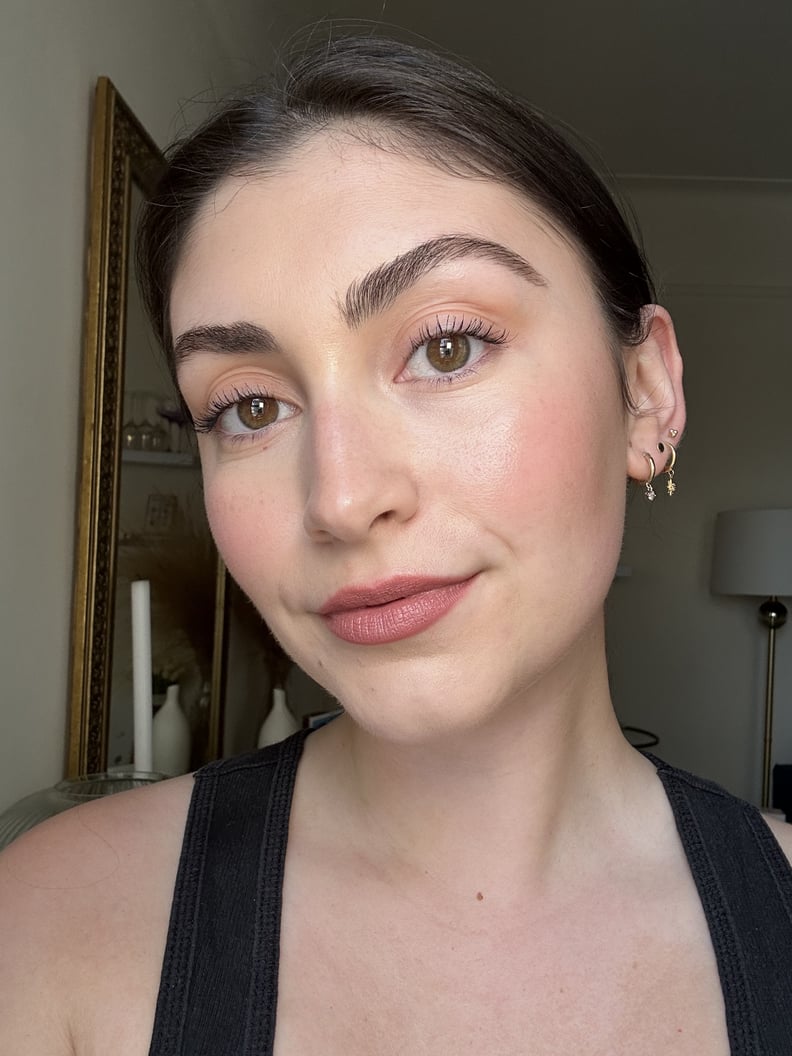 Charlotte Tilbury's Pillow Talk Original Lipstick on Fair Skin
Charlotte Tilbury Matte Revolution Lipstick in Pillow Talk ($35)
"The Charlotte Tilbury Pillow Talk Lipstick doesn't leave my bag — it hasn't since I first got my hands on it five years ago. It's the perfect neutral with a twist that I can throw on no matter my outfit. A single swipe delivers soft, ultrapigmented color that just elevates my entire look. I have fair skin with an olive undertone and naturally bright, red lips, and the nude-y pink lipstick is a perfect match for me. No other lipstick in my collection gets as much use as this one." — Jessica Harrington, editor, Beauty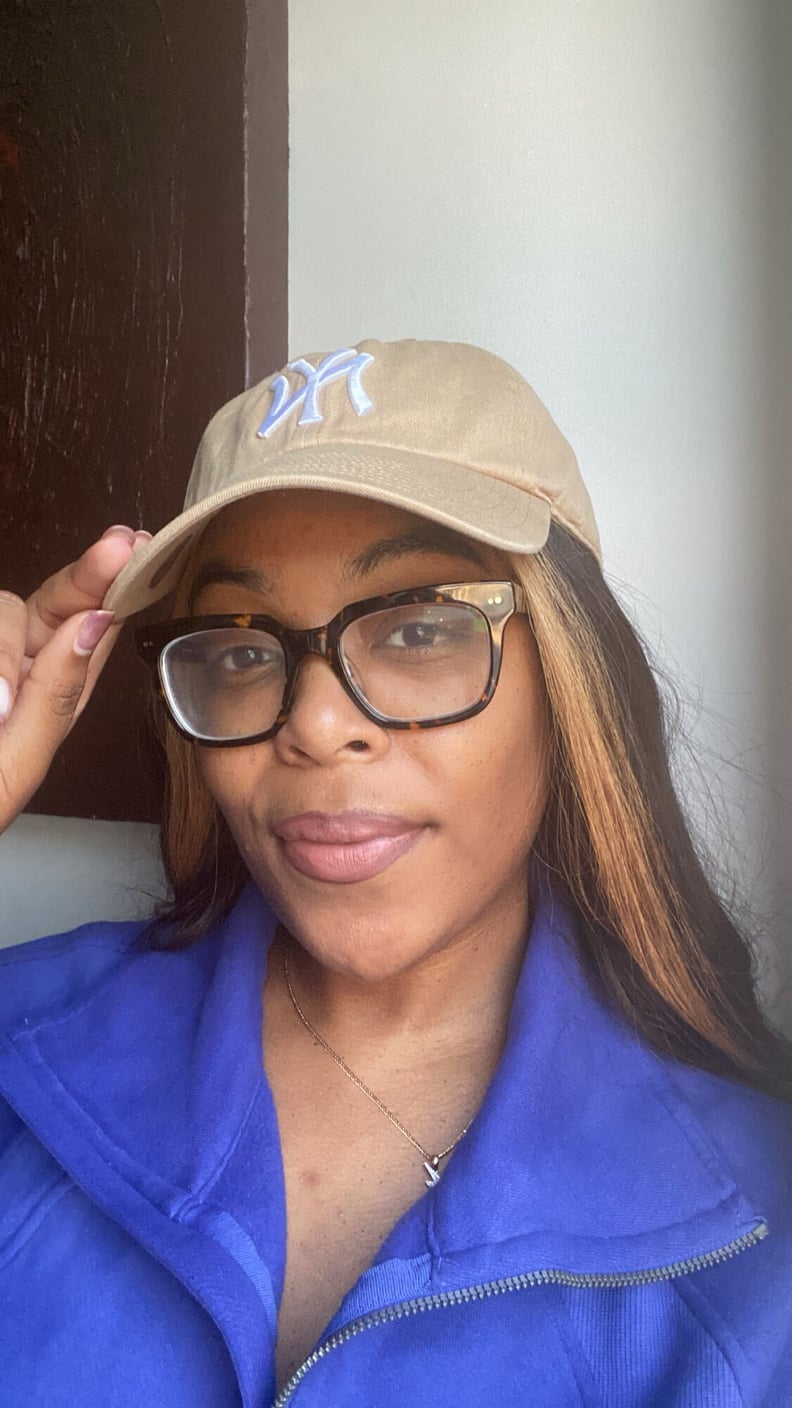 Charlotte Tilbury's Pillow Talk Original Lipstick on Dark Skin
Charlotte Tilbury Matte Revolution Lipstick in Pillow Talk ($35)
"Not gonna lie, the first time I heard about Charlotte Tilbury's Pillow Talk Lipstick, I immediately scoffed at the 'universally flattering' language that was used to describe it. But then I actually tried it, and I was floored. The lipstick is a gorgeous, slightly cool-toned pink that felt so incredibly comfortable on my lips as a matte formula. I pair it with any brown lip liner, and the way my lips look perfectly pink and plump makes my heart sing every time." — Ariel Baker, assistant editor, Beauty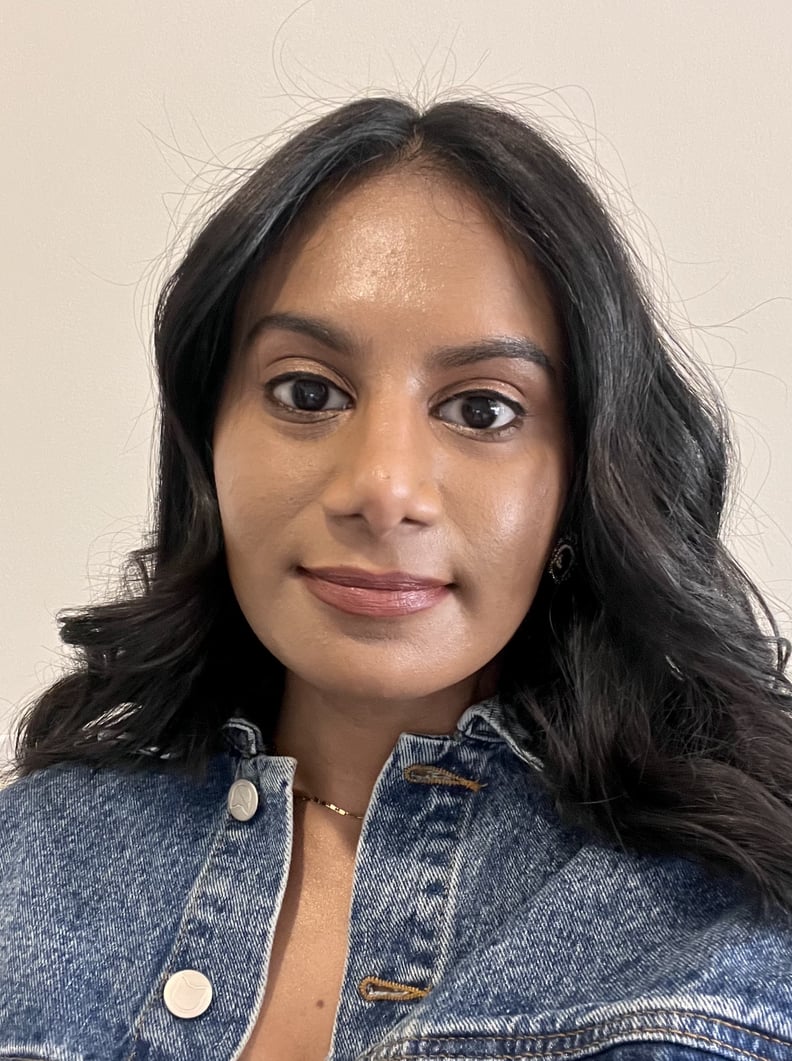 Charlotte Tilbury's Pillow Talk Medium Lipstick on Medium Dark Skin With Neutral Undertones
Charlotte Tilbury Matte Revolution Lipstick in Pillow Talk Medium ($35)
"As someone who thought only deep reds, burgundy, and berry tones looked good on me, Charlotte Tilbury's Pillow Talk Medium was my first official foray into the pink-nude realm, and I never looked back. My skin tone is tan/dark tan with neutral undertones, and I always had a tough time finding nudes that suited my complexion, especially a rosy nude that looks romantic and flirty. The berry tones of this lipstick make it approachable for those with a tan skin tone like myself, and it has both warm and cool elements that make it suitable for a variety of undertones. With a little bit of brown lip liner, Pillow Talk Medium seamlessly blended into my complexion, delivering that effortless soft-glam look. This lip combo is perfect for any event, whether it's a wedding or brunch. Beyond the color and its incredibly pigmented payoff, the texture is flexible and moisturizing on the lips, making it such a delight to wear often. This is pretty much the only lipstick I wear for that pinkish-nude look, and with the right lip liner, it's totally worth the hype." — Anvita Reddy, assistant editor, Commerce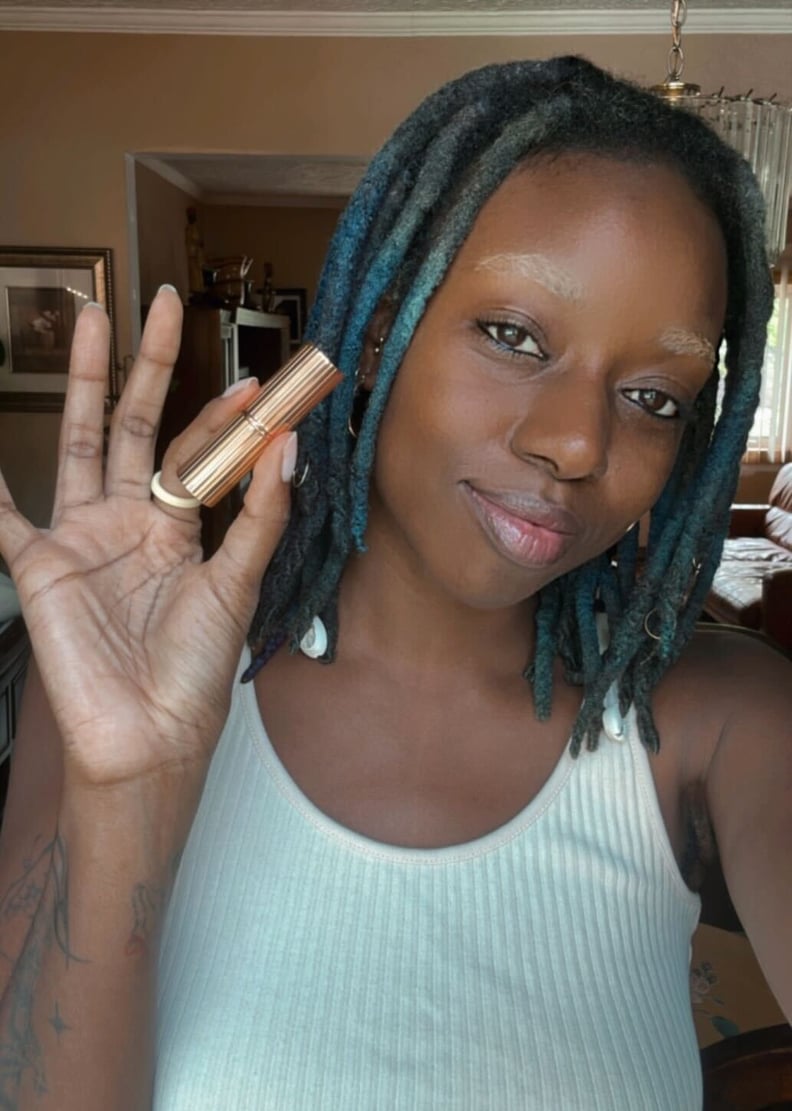 Charlotte Tilbury's Pillow Talk Medium Lipstick on Dark Skin
Charlotte Tilbury Matte Revolution Lipstick in Pillow Talk Medium ($35)
"The Charlotte Tilbury Pillow Talk Medium lives up to the hype for sure! The color is rich and vibrant, and the applicator bottle is super cute. One thing I would suggest is creating a color for darker-skinned people like myself — I was expecting it to be a little richer in depth, so in order to achieve that, I used a chocolate lip liner. Regardless, the lipstick and lip liner combo will definitely be my summer go-to!" — Crystal Simone, visual designer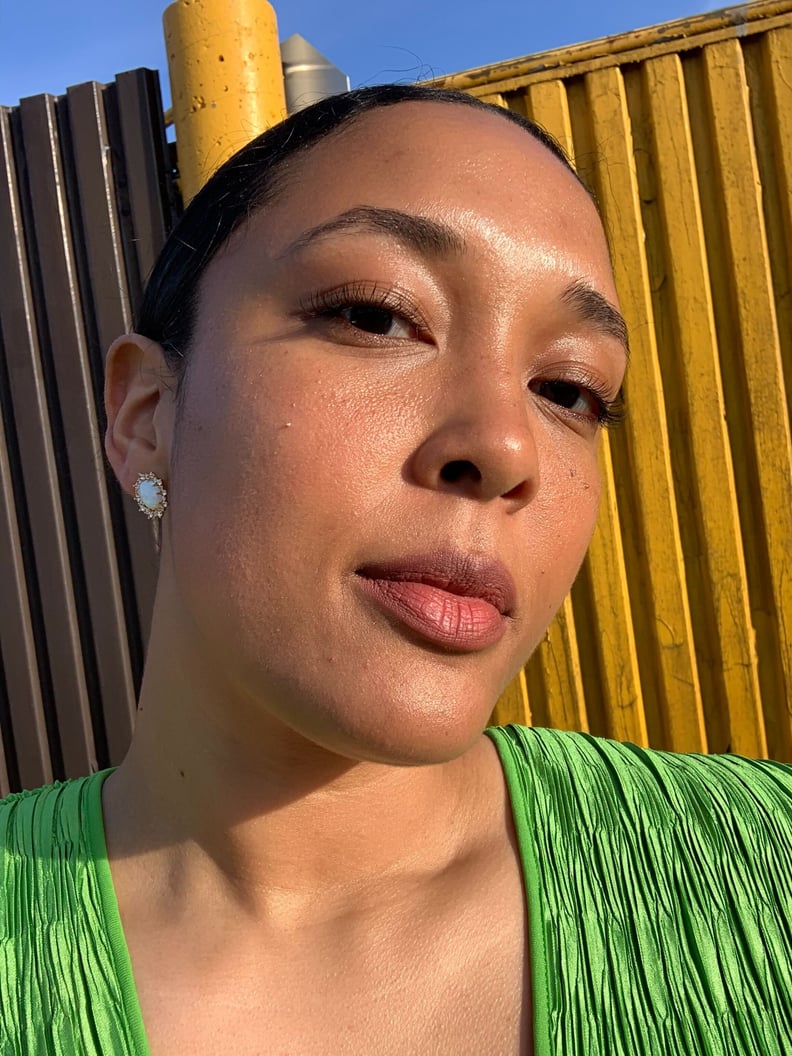 Charlotte Tilbury's Pillow Talk Medium Lipstick on Medium Tan Skin With Warm Undertones
Charlotte Tilbury Matte Revolution Lipstick in Pillow Talk Medium ($35)
"The Charlotte Tilbury in Pillow Talk Medium goes on so smoothly. It's not quite matte, and it's not glossy; it falls somewhere in between. It's buildable, so at first, it looks like a lip tint, but the more layers you add, it gets darker and richer. Depending on the brand, my skin tone ranges between warm, almond, and medium/tan. The color is a muted plum, so it works well with the different colors on my face. I love this lipstick! It's become my staple." — Morgan Fowler, project manager, Thrillist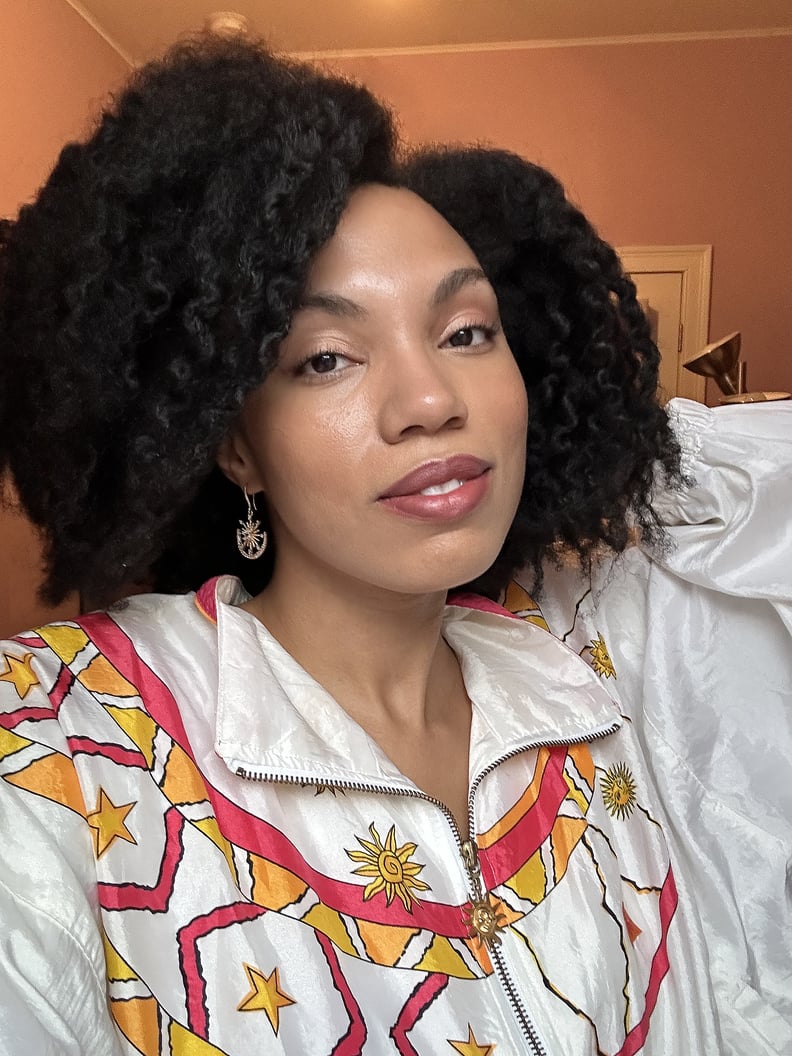 Charlotte Tilbury's Pillow Talk Medium Lipstick on Medium Tan Skin With Neutral Undertones
Charlotte Tilbury Matte Revolution Lipstick in Pillow Talk Medium ($35)
"Seeing it in the tube, I thought the pink would actually be too light for me, but it turned out to be a very nice dark pink. I'm usually a medium tan with neutral undertones, and the mauve-y vibes of the lipstick complemented my skin tone well. I don't know if the lipstick would be too light for anyone much darker than me, but overall, I thought it was a cute low-key lip! It looked like my lips, but better." — Kristen Williamson, video editor