The $4 and $5 Concealers That Make My Stubborn Under-Eye Circles Disappear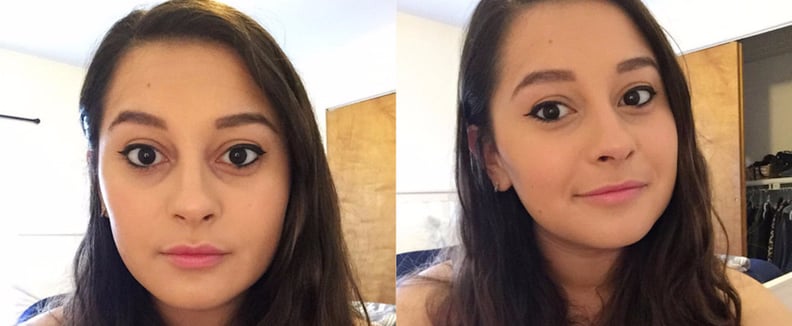 POPSUGAR Photography | Sarah Siegel
Due to a mix of genes, allergies, and anxiety-induced insomnia, I frequently wake up in the morning looking like someone gave me two black eyes. I became incredibly sick of people asking me why I looked so tired, and searched relentlessly for a solution.
Over the years, I've tried every under-eye product I could get my hands on, from pricey luxury brand pens to drugstore concealers. Ultimately, the combination of makeup items that finally worked was surprisingly affordable.
My daily routine now always includes these two products: E.L.F. Color Correcting Stick ($4) and L.A. Girl HD Pro Conceal ($5). I pack these with me even if I'll be gone for only a day; they're that essential to my beauty routine.
Read on to find out how I turn my "night of the living dead" look into an "actual alive human" look.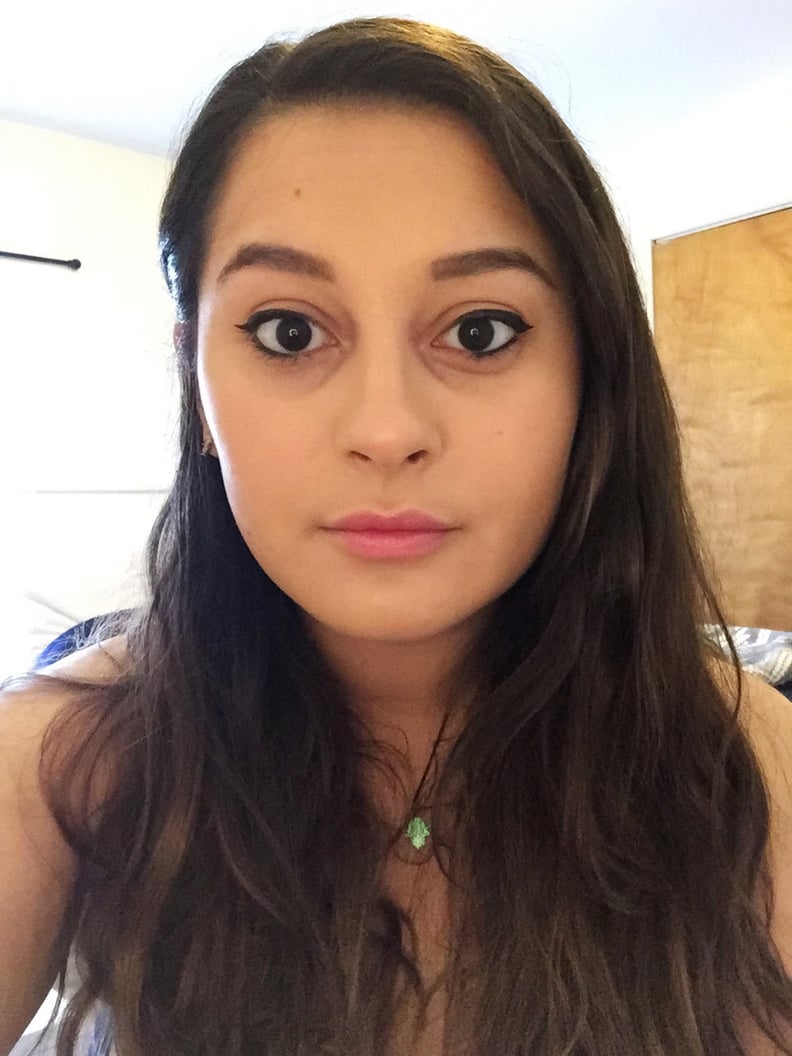 Before
Here's my makeup before adding my routine to my under eyes. Foundation is obviously not enough to hide the craters underneath my eyes.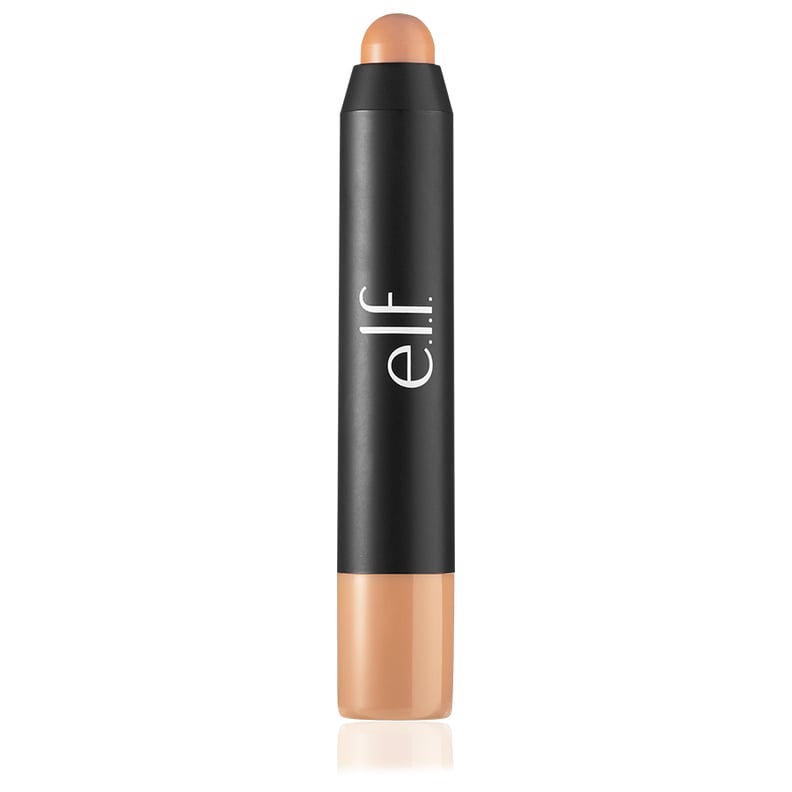 Step 1
The first thing I do to eliminate darkness is to grab the E.L.F. Color Correcting Stick ($4) in the Correct Dark Circles (light skin tones) shade. I draw on the salmon color all over the dark area and it instantly cancels out the blue-purple shades lurking beneath my skin. The texture is super creamy and easy to blend, plus it comes in a more vibrant orange shade for deeper skin tones.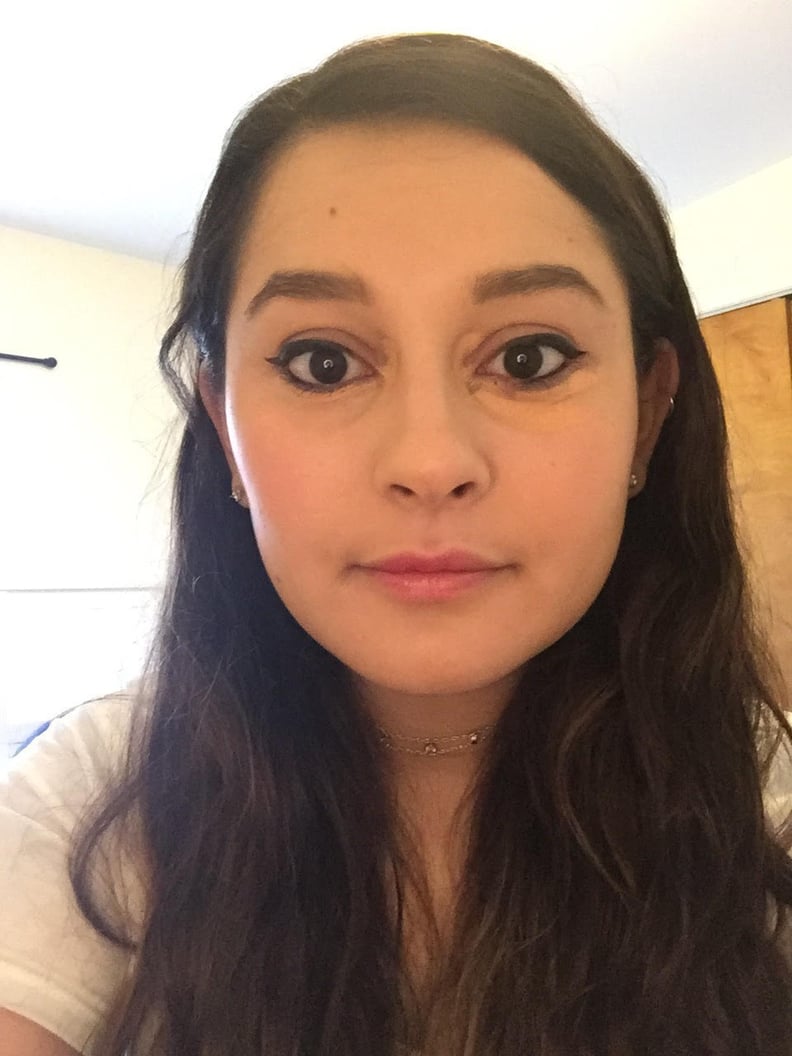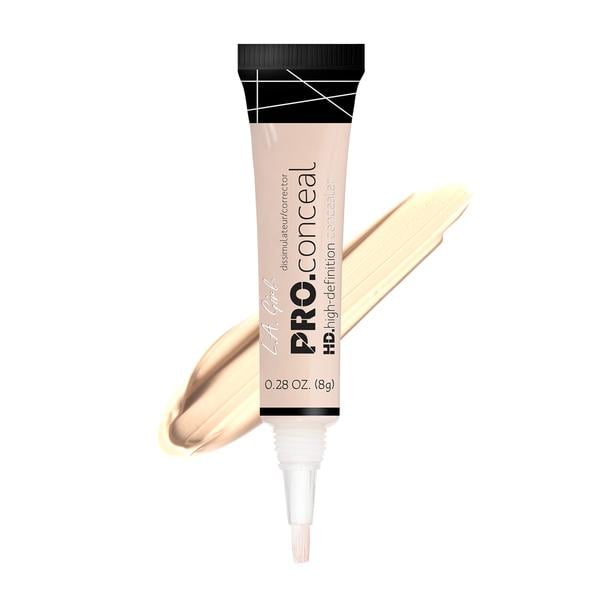 Step 2
Next, I highlight my entire under-eye area with the L.A. Girl HD Pro Conceal ($5). I love that the tube comes with a brush, making it easy to place exactly where I need it.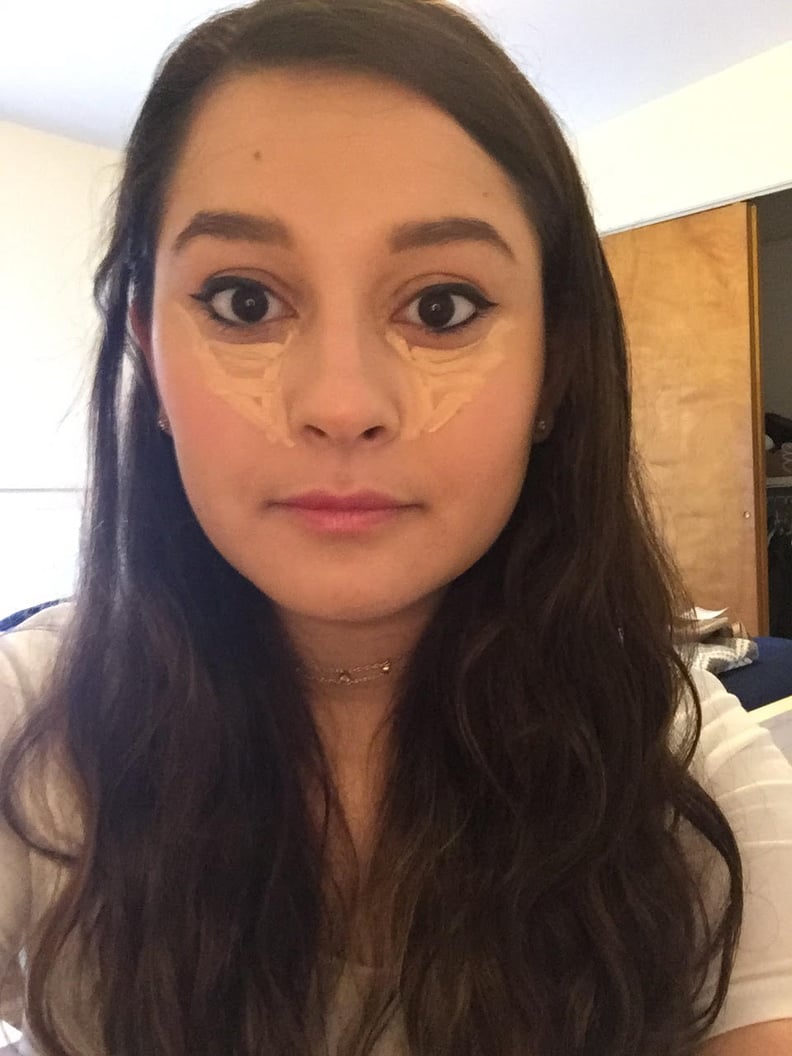 I like to apply my concealer in a triangle shape below my eye. I start with my inner eye and draw a line down to my nostril. Then I draw a diagonal line from my nostril to the outer part of my eye and fill in the entire area with a small amount of the product. This shape brightens and lifts the eye.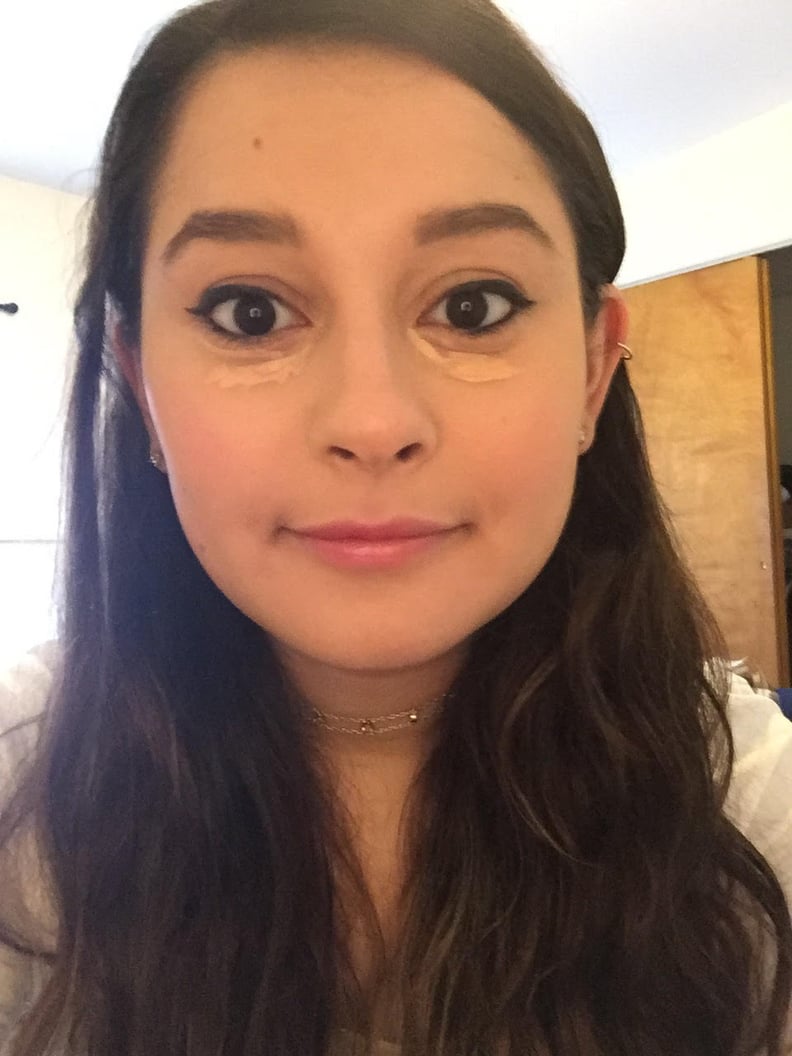 Step 3
Lastly, I apply a little bit more concealer right in the crease of my under-eye bag to brighten up the natural shadow that's created there. This combination really makes me look more awake.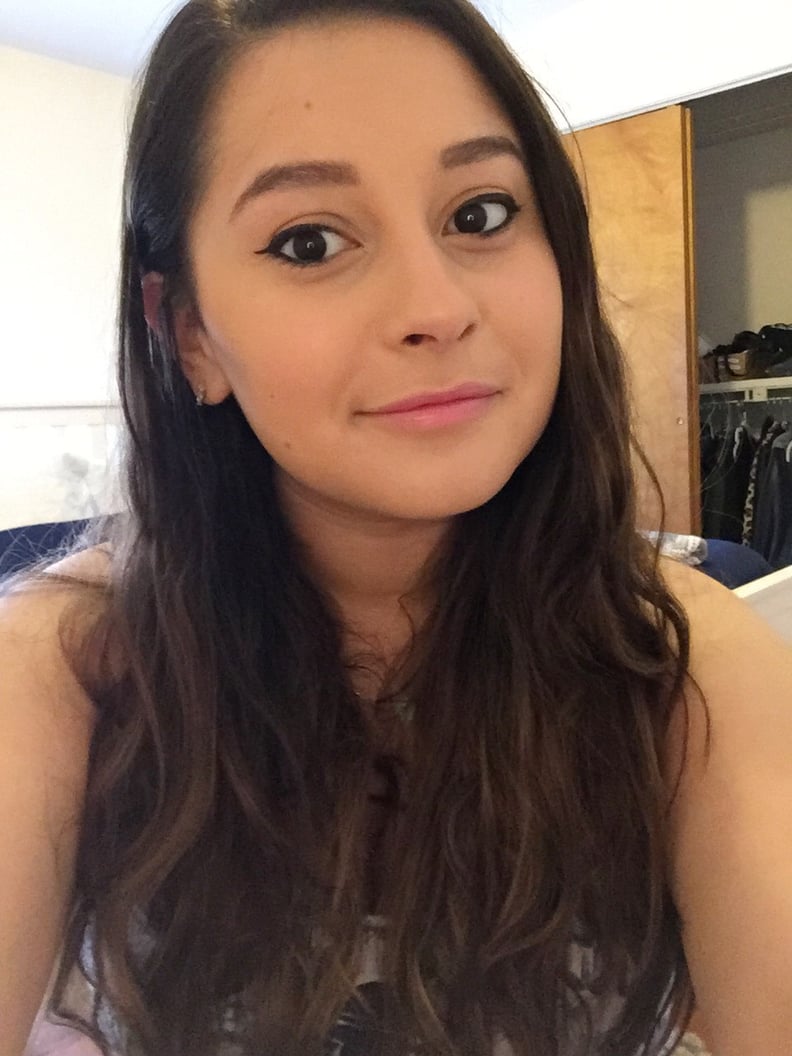 After
Now I'm ready to go to work, where hopefully, no one will ask me if I'm tired.