Chrissy Teigen just brought back her "Headband of the Day" Instagram Story series with her daughter, Luna Stephens, while on a family vacation in Thailand. In the video, Stephens can be seen placing a headband on her head, with many headbands around her body, as her dad, John Legend, sings the theme song.
The series first appeared last year when the family enjoyed a long vacation with their children in Bali. During their envy-inducing vacation, Teigen entertained herself (and trolled her hairstylist, Jen Atkin) with a series she calls "Headband of the Day."
Each day, she filmed herself showing off her latest stylish headband while on vacation. She even highlighted the series on her Instagram so you can watch them in order, complete with a theme song written, produced, and performed by the John Legend.
Now that Stephens has joined in on the fun, we see Nick Jr. picking up the series next. Check out the cute photos ahead.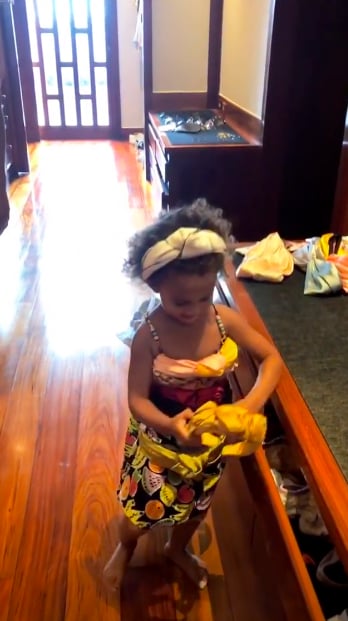 Chrissy Teigen's Daughter, Luna Stephens, Participating in Headband of the Day