Let's All Flip Out Over Louboutin's Luxe Lipsticks That Double as Jewelry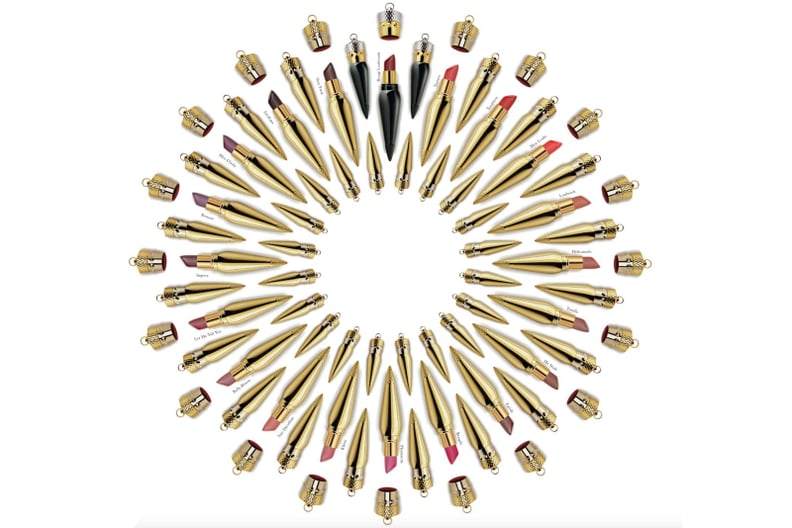 Just after you spent half your paycheck on a pair of Christian Louboutin strappy heels and the designer's chichi nail polish for your pedicure, there's another high-end beauty gem to save up for: his first-ever foray into lipsticks. Yes, you can now wear Louboutin on your face!
These are not your average lipsticks — each one is like a mini objet d'art, inspired by Babylonian architecture, Queen Nefertiti of Egypt, and the art deco movement as well as the label's bags and shoes. What that looks like in reality is a gilded bullet case that doubles as a necklace when a satiny ribbon is threaded through, making it the most elegant multitasking product on the market. The 36-shade range launches in September at Saks Fifth Avenue. There are three distinct textures — Silky Satin, Velvet Matte, and Sheer Voile — all comprised of natural oils and seed butters to hydrate your pucker. Expect shades that vary from the brand's iconic red sole color (Rouge Louboutin) to rosy nudes to vampy plums and poppy fuchsias. Let the frenzy ensue!