Cindy Crawford on Her Beauty Mole, Clueless, and Being Voluptuous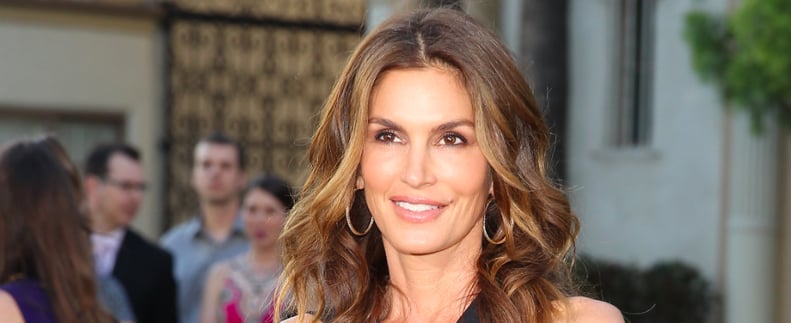 Cindy Crawford has the skin of a thousand cherub wings. Staring at her is like staring into the face of a summer sun. Seriously, the woman Does. Not. Age. Her secret? Beyond hitting the jackpot in the gene-pool lottery, she credits the maintenance of her fleckless complexion to her skin care line, Meaningful Beauty, of course. But beyond being one hell of a perfect spokesperson for a skin care collection, what business does a model have in launching her own brand, you might ask? We caught up with the world's most legendary supe last night about what she can bring to the skin market that no one else can, her thoughts on the famous one-liner Cher delivered about her in Clueless (hint: she's totally . . . wait for it...clueless about that mention), and how being the valedictorian of her high school (surprise!) has helped her after her days on the catwalk!
POPSUGAR: What do you think you can bring to the skin care market from a model's perspective that other people can't?
Cindy Crawford: I was with Revlon for a long time, and that was a great experience, but in the end I'm not a makeup artist. But what was part of my job was to take care of my skin. I always felt like my job was to show up with clean hair and a good palette for the makeup artist. So when my Revlon contract was up and I had this relationship with Dr. Sebaugh, I just felt like that was authentic. What I really want to bring [to the market] is Dr. Sebaugh. I'm the go-between, because most people can't go to Paris or London and get an appointment with him. I'm taking what he does and translating it. I'm the user, but he's still a man. He doesn't wear makeup and he doesn't maybe understand beauty. He understands the science and the technology, but in the end, he's not the user. So he comes [to the table] with the science, but then I come with the texture, the scents, how we're layering this and how we're using this.
Source: Getty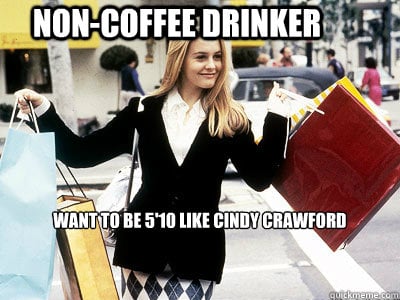 PS: A defining career moment for us was when Cher referenced you in Clueless when she said, "Duh, [coffee] might stunt my growth! I want to be 5'10" like Cindy Crawford." That pretty much solidified your status in pop culture as the biggest supermodel in the world. What was your reaction to that moment in the movie?
CC:: I don't remember that! That's so funny! Wait, that was in Clueless? I've seen it, and I don't remember! I had no idea! I'll have to watch that again.
PS: You were, in fact, the highest-paid model of your generation. Do you think you could've replicated that success in this decade?
CC: I feel like I had to be in that one moment. Before my generation there were big models. There was Cheryl Tiegs, Christie Brinkley, and Carol Alt, but there wasn't a group. And after my generation there are huge models: Kate Moss, Amber Valletta, Gisele, and Coco Rocha, but there was something about that one moment where [the timing] was unique. I don't think I could've replicated that. And certainly with the way my body is, I would've had to go on a starvation diet today. I would've had to change who I was to fit today's mold. Now the models are a size 0. I can't even get a pair of size 0 pants up over my thighs! I always say the stars were in alignment for me. There was also a time [before me] when Hollywood actresses didn't really want to be glamorous because they felt like they wouldn't be taken seriously. And then my time happened at just the right moment. Source: quickmeme.com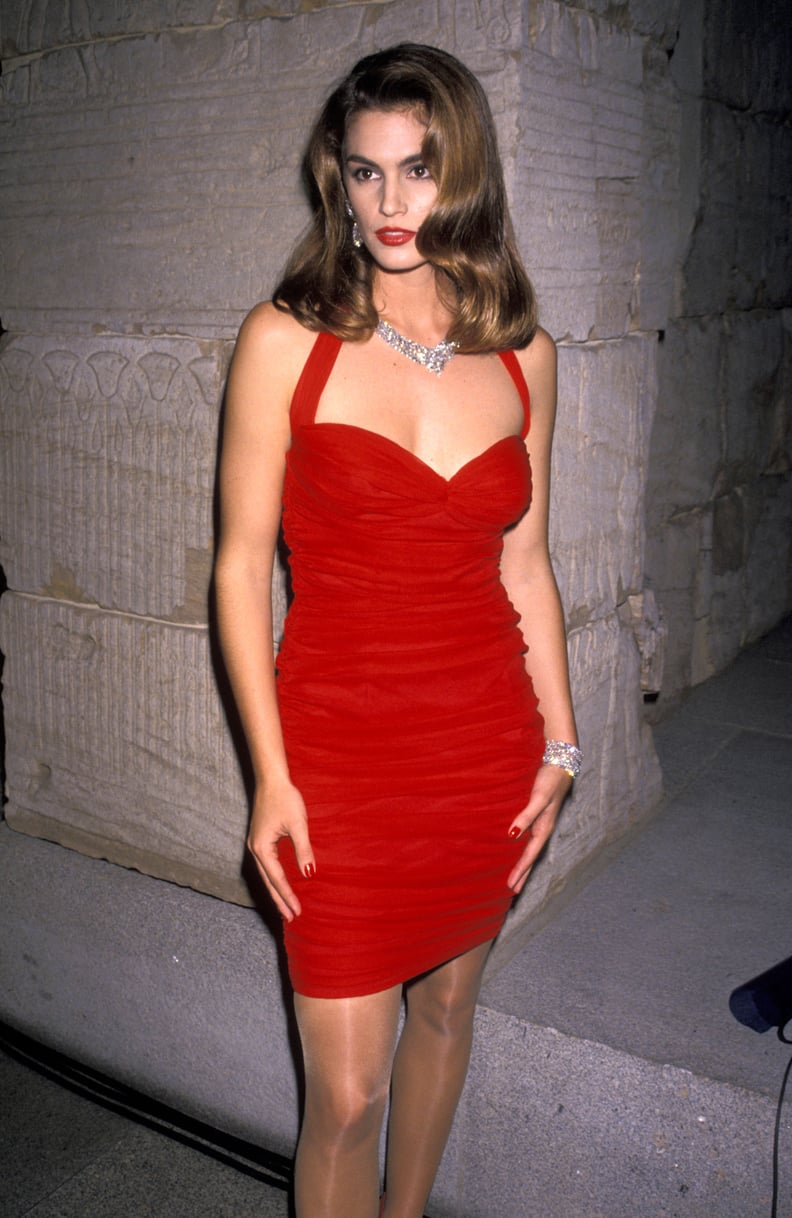 PS: Dovetailing off your signature glamorous look, one thing a lot of people don't know about you is that you were also the valedictorian of your high school! Did you intentionally work hard to have the brains along with the beauty or were you naturally gifted in school?
CC: I try to make everyone know I was a valedictorian! I had an affinity for school. It was how my brain worked. It wasn't like I had to overcome all these big hurdles to be good at it. But it also became how I defined myself. I saw myself as a straight-A student. I had made a bet with my dad early on that I would get straight As through junior high, and then when I won that bet I made [the same one again] for high school. Having [brains] gave me a confidence because in this business you are taken at face value a lot, but I knew I always had that in my back pocket to rely on. I knew I was smart even if other people didn't, so I didn't have to prove it per se.
PS: You're known for your trademark mole. Did you look up to anyone growing up who also had a defining facial feature that influenced you in terms of beauty icons?
CC: I've always loved Sophia Loren and Marilyn Monroe. I love those really voluptuous women. And for models, I liked Paulina Porizkova, and I love Brooke Shields. I remember those Calvin Klein ads. Even though we're about the same age, she was famous already. And then I also loved Pheobe Cates. So it was a mix, but the unifying factor was that it was [mostly] brunettes. That's who I gravitated towards.